How Can We Help? Everyday Living Problems And Decorating Solutions
Your house may be beautifully designed, but if it's like most houses, it will have its own quirks and issues that need special and careful handling. We've rounded up some of the common difficulties that arise and what we can do to make them better.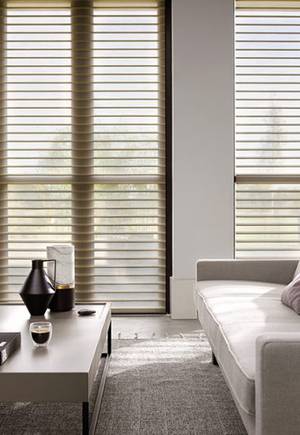 1). Fading Fabrics And Protecting Expensive Art
A light flooded room is a wonderful thing unless it starts to cause your precious belongings mischief. Our special Silhouette® coverings can offer (when the vanes are closed) up to 99% UV protection to your furniture and photographs, protecting them from sun fading. Plus, they can even reduce heat entering a room by up to 25%. They also work with our PowerView® control system which allows you to operate them away from home if the sun makes an unexpected appearance and starts to attack your Rembrandt.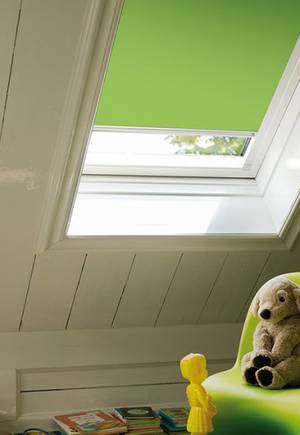 2). Noise Pollution
Whether you want to create some south of France calm to deal with inner city street noise or protect yourself from the early morning country birdsong, our faux wooden shutters offer timeless style and a quieter room. They can block out up to 40% of external noise, have a fine paint finish and are hand made in the UK. Add in our 10 year guarantee and you can sleep even more soundly.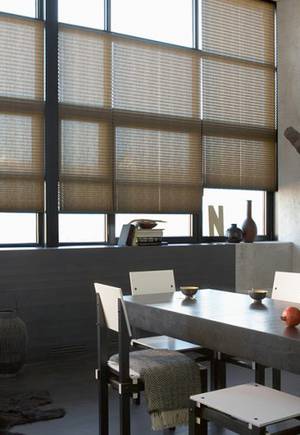 3) Need for Privacy
If you have a need for privacy that is paramount, such as in a bed or bathroom, go for day and night blinds to obscure view, as seen here in Duette® Shades. Choose two different transparencies to give you a softly filtered light, such as sheer to freshen up the room, and then a room darkening version for keeping the room restful at night time. From simple white to vivid pinks the three transparency types will play beautifully against each other as they work in harmony.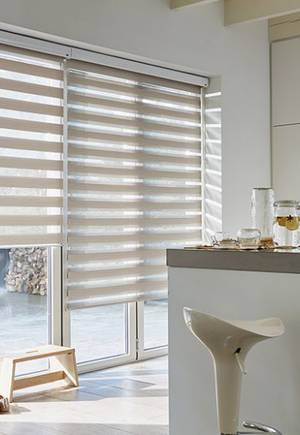 4). Chilly Homes
Heat will find any way it can to flow out of a room and up, up and away. For many homes, this means up to 50% lost through windows and doors. In response to this issue, in 1985, Luxaflex created the highly energy-efficient Duette® Architella® shades that feature a unique honeycomb-within-a-honeycomb design. It helps keep the warmth in where it belongs, increases comfort and saves money just by being closed. An easy eco win.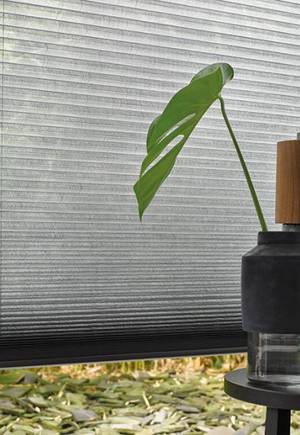 5) Rooms Too Bright
Need some filtering of stark midday light? Our Twist® Roller blinds come in horizontal vane widths of 45mm for standard, 73mm for other designs and inspiring patterns like directional hexagons. This allows the fabrics to subtly or completely overlap, providing ultimate control of any available light. In a wide range of textured weaves, metallic, classic and trend based colour collections, Twist® are a natural choice for a design led interior.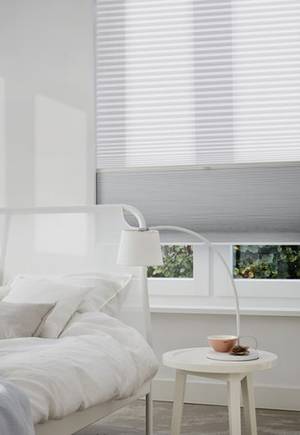 6) Managing the View Inside and Out
If you have a bad view you'd rather not see or live at street level with nosy passers-by, 'Top Down/Bottom Up' shades come in Plisse, Venetian and Duette® styles all with the unique ability to be set in a configuration that suits. You can use them to create a band at eye level to prevent viewers looking in or manage the changing light during the day, allowing in the most daylight whilst keeping privacy at the heart. A genius practical solution that's as simple as it is smart.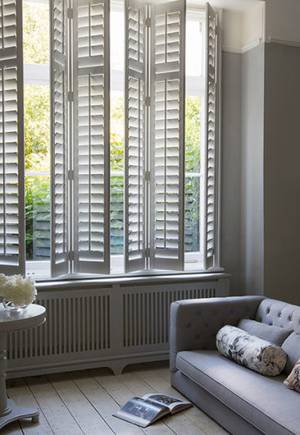 7) Too Much Light
You don't have to be a small child or baby to benefit from a blackout blind. Summer dawn, bright daylight for those working shifts and streetlamps glaring can cause issues for many of us. Our room darkening blinds work beautifully in spaces from loft conversions to nurseries. Available in many of our fabrics, sheers and various types of window coverings, always ask about window darkening options when planning your designs.