How To Make The Most of Lockdown Living
As kitchen tables and bedrooms once again revert to home offices and classrooms you can be forgiven for that sense of déjà vu.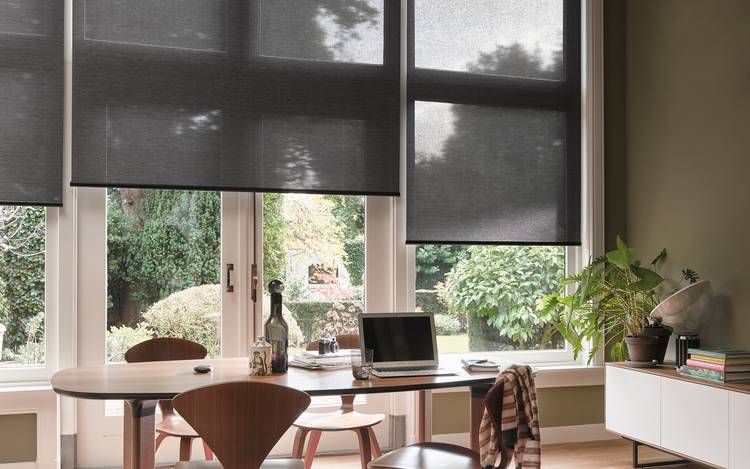 New ideas to freshen up your home
Try to keep hold of the new year cheer and optimism by creating the perfect living and working space as we head towards Spring.
From complete overhauls to little touches of newness, here are some ideas to while away the winter!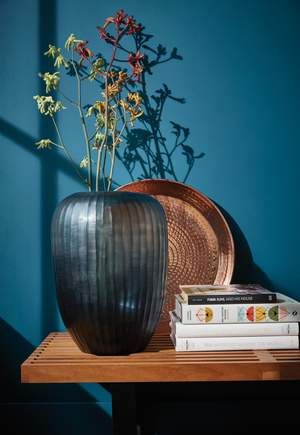 Luxaflex®
Add Some Colour To Your Life
As the new year rolls in, so too do the colour trend predictions and this year is all about getting back to nature.
Dulux's Colour of the Year for 2021 carries the moniker Brave Ground and it has been carefully selected to neutralise homes and create a warm and comforting vibe.
The colour experts hailed it as a grounding shade that will enable people to "draw upon the strength of nature to help them find the courage to embrace the future."
Match it with some of the softer shades of our Roller blinds or contrast it with some of our striking white Faux Wood Shutters.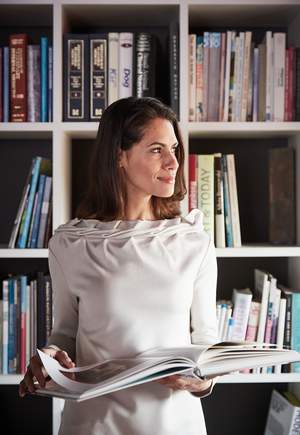 How To Make The Most of Lockdown Living
Feel 'At Home' In Your Workspace
As last year progressed, many people moved away from makeshift desks at kitchen tables and created dedicated work spaces to keep their home and work life as separate as possible.
Whether you've set up in your garage, summer house, spare room or you've assigned one side of the dining room, it's important that you create the right vibes to maximise productivity.
Keep clutter to an absolute minimum to allow those creative juices to flow and give yourself some inspiration with a striking piece of artwork or patterned wallpaper.
Make sure your chair is comfortable and supports your back and that your desk is the correct height to avoid any strain. Don't forget to keep the room warm enough to work in without sending you off to sleep!
Get Away From II All
When you're done working and homeschooling for the day it is important to make some 'you' time.
While, at first, we were all excited to gain back the commuting hours we soon realised that it was the only time of the day we may get to ourselves!
Dedicate an area of the house to you and fill it with all the things you love. A comfy chair, a luxurious throw, a beautiful side table, some candles, and your favourite book are first on the checklist!
If your new 'you' space is next to a window, the correct blinds can add those final finishing touches, whether you want to stare outside and watch the birds or shut yourself away in your own private thoughts.
Whatever your décor style, our Duette® Shades fabric range will help you control the mood beautifully with a choice of transparency and privacy, from light filtering to room darkening.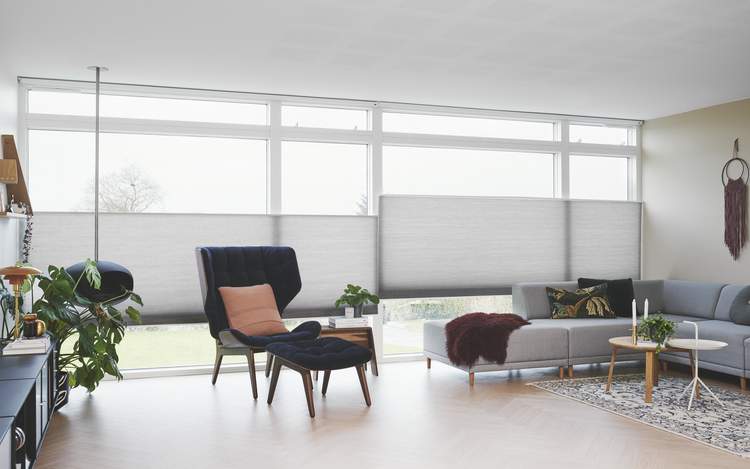 Duette® Shades
Lighting The Way
There's no getting away from the fact that the days are still short and cold but this year's lighting trends are a sure-fire way to give you a warm glow!
Bold statement lamps are big for 2021. From interesting, out-of-the-ordinary shapes to different textures and even coloured glass, there is so much to choose from. Brass is also making a comeback, providing warm tones that are subtly elegant and enticing.
Light fittings that are a central focal point for a room are also popular with interior design experts this year and styles including industrial, chandelier, and over-the-top uniqueness are filling the pages of magazines.
If you're a lover of the light you can make the most of what is available during winter with our exclusive Pirouette Shades®. These gently filter and disperse the natural light, cutting back on noontime glare and making evening light linger for longer.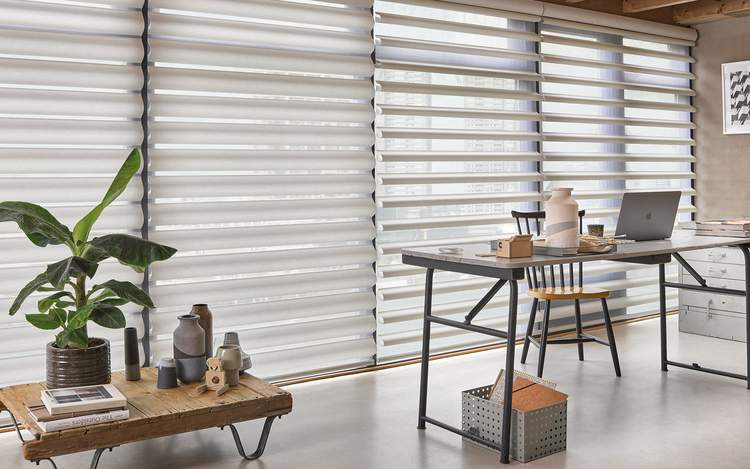 Pirouette® Shades