Rethinking Roller Blinds – The Essential Guide
A staple window go-to, stylish and practical roller blinds are much more than the cheery entry level window covering that first spring to mind. No longer just a standard option for bathrooms and kitchens, new advancements in materials and smart home controls have transformed the offering making them a stylish window blind for any type of location or use. And with the latest styles and colours, roller blinds create a stunning focal point in any room.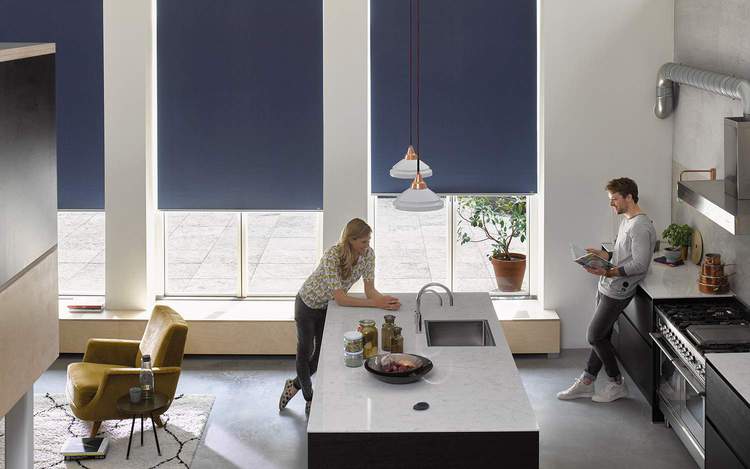 Versatility – A Very Adaptable Option
Roller blinds work for almost any window or door.
From tiny period windows and blinds for skylights to large window blind for city loft living, roller blinds come in large widths with many operating system variations.
Roller blinds are made to measure so will sit very neatly in your window frames, creating a precision look in a modern window, or highlighting a quirky over-painted old window.
Roller blinds also work beautifully for large picture windows or patio doors that need light and heat management.
A standard roller blind can be bought in widths up to 2500mm depending on fabric choice; XL roller systems can be up to 3000mm for very large apertures.
But beyond their practicality, the child safe and blackout options for nurseries can also give peace of mind (and aid peace and quiet for your lie-in).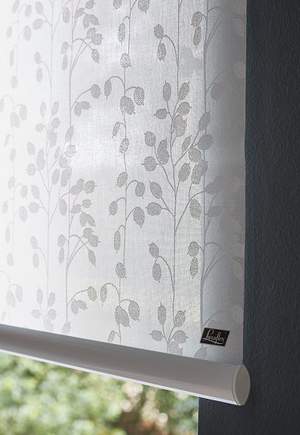 Roller Blinds
Hard Wearing Hard Workers
If you want the best blinds for bathrooms or kitchens that sit neatly in the frame keeping window ledges clear for herbs or shower gels, roller blinds are the obvious choice.
But they can also help with the cleaning. To keep them good-looking for longer try our fabric roller blinds with StainStop® which keeps the moisture and dust from clinging to them. UV protection is also essential for south-facing rooms where your blinds will take the heat and need some help retaining their colour.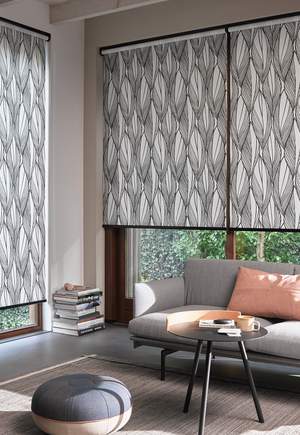 Roller blinds
Think Outside the Box
On large windowed areas, roller blinds don't always have to be used as one large, flat expanse.
Try them as a series of individual blinds, meaning you can have a hugely nuanced ability to manage the changing light of the day as well as create interesting design effects. It's also a chance to break out from the obvious plain materials.
This can be the ideal place to introduce texture and pattern, especially if the windows are large and take up a lot of space, limiting what you can do on the walls.
New trim types in wood or colour matched hardware can make the look feel polished and integrated. If you're looking to match with other pieces in a room such as sofas or curtains, they can even be made in your own fabrics.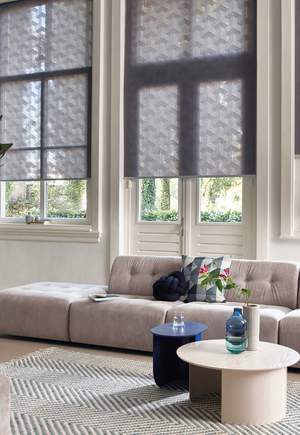 French doors
Work Them Your Way
There are roller blind models to suit every budget and need. They can work from the simplest entry-level systems right through to solving complex security and lifestyle challenges.
As standard, all Luxaflex ® roller blinds now come with our innovative LiteRise® operation; which means you just gently push or pull your blinds rather than work hanging cords, resulting in naturally pet and child-safe blinds.
For the ultimate smart home control, our PowerView® Automation system lets you operate your roller blinds from your smartphone, remote, or voice.
Convenient and smart!
Roller Blind Inspiration - Roller Blind Inspiration