Winter is Coming
Top tips for getting your home ready for Christmas and the colder months.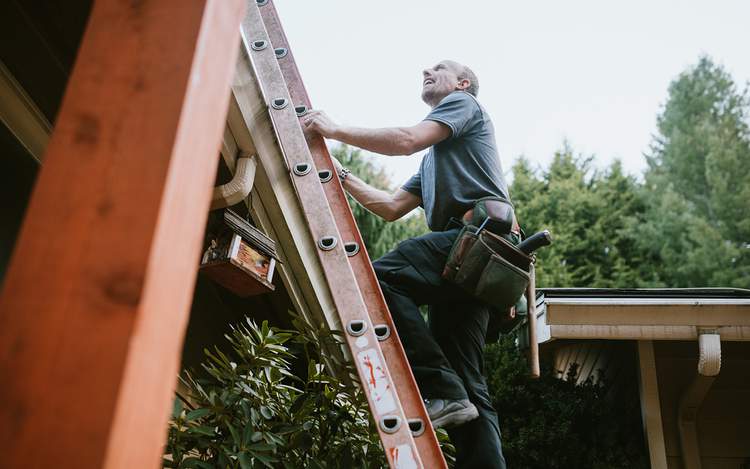 Step Outside
First things first, with winter approaching, step outside and take a look at your roof; ensure a cosy Christmas by checking there are no problems about to develop due to loose or cracked slates.
Change the bulbs in your outdoor lamps and security lights to welcome guests and keep everything safe and bright as the nights draw in.
Think about the garden; bring in any plants that aren't hardy enough to withstand cold weather, and any pots or hanging baskets that might be blown about by blustery winds.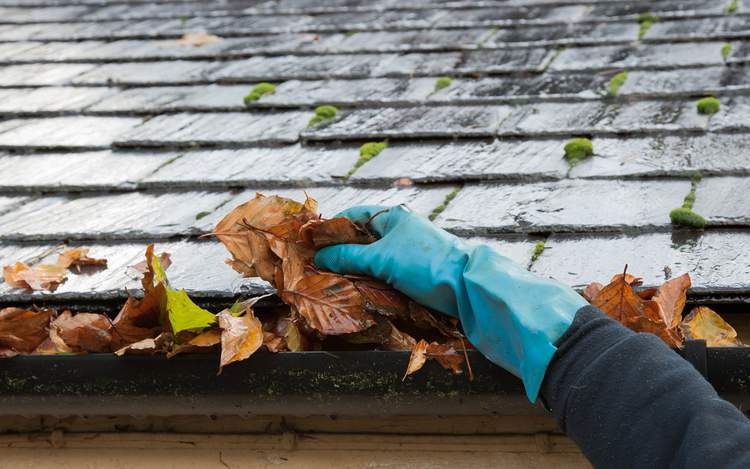 De-Clutter Your Gutters
De-Clutter Your Gutters
Take time to clear drains and gutters of autumn leaves, sticks, stones and moss, etc that might cause blockages and prevent rainwater from flowing away from the way it should.
It's best to do this now, as it's definitely not something you'll want to be doing in December when you should have your feet up by the fire with a mince pie!
Speaking of sitting by the fire, does your chimney need sweeping before you hang your stockings on the mantlepiece?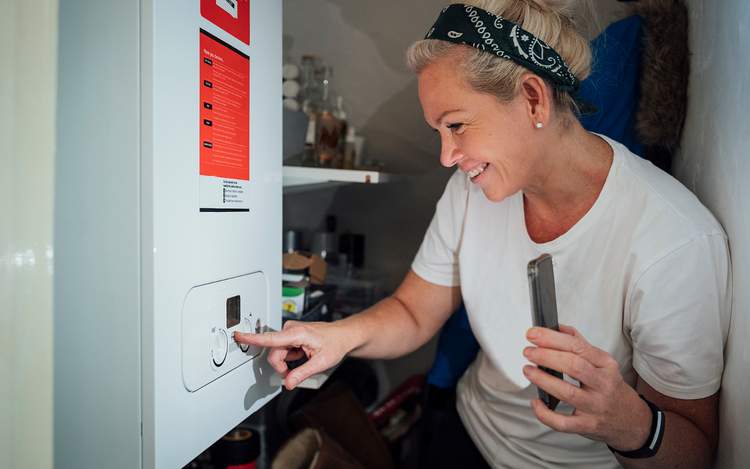 Give Your Boiler A Once Over
Give Your Boiler A Once Over
Another somewhat boring but very important job: It's a good idea to get your boiler serviced.
Regularly servicing will keep it running smoothly for longer, and your engineer will be able to identify and address any small problems before it turns into a costly replacement.
Better to find any potential issues now rather than going without heating and hot water in the icy depths of winter.
It's also worth checking your home insurance policy, as some state that you must have your boiler serviced annually to be covered.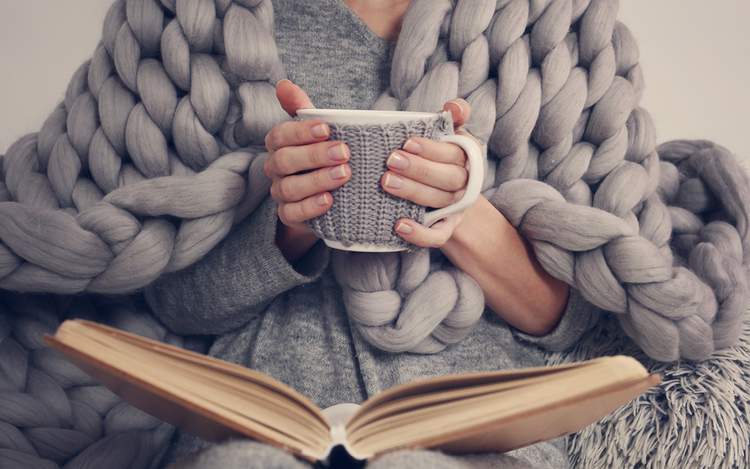 Get Wrapped Up
Get Wrapped Up
We're not talking about gift wrapping (although the earlier you do that, the more organised you'll feel!) We're talking about insulating your pipes - known as lagging - and insulating your hot water tank if appropriate.
As well as keeping you warm, these measures can result in significant savings over winter. According to the Energy Saving Trust, you could reduce your annual energy bill by around £90 by wrapping an uninsulated hot water tank.
If you haven't already, you might also consider insulating your loft. In an uninsulated house, it's estimated that around a quarter of your heat is lost through the roof.
Next, turn your attention to windows and doors which are another significant source of heat loss and energy transfer.
When it comes to energy-saving window coverings, there are many options to consider, butDuette® Shades andSonnette Shades™ from Luxaflex® thoroughly outstrip the competition.
These high spec blinds reduce energy waste and conserve heat in largely the same way as double glazing. Both Duette® and Sonnette™ Shades trap a layer of air within their design, providing a formidable thermal barrier.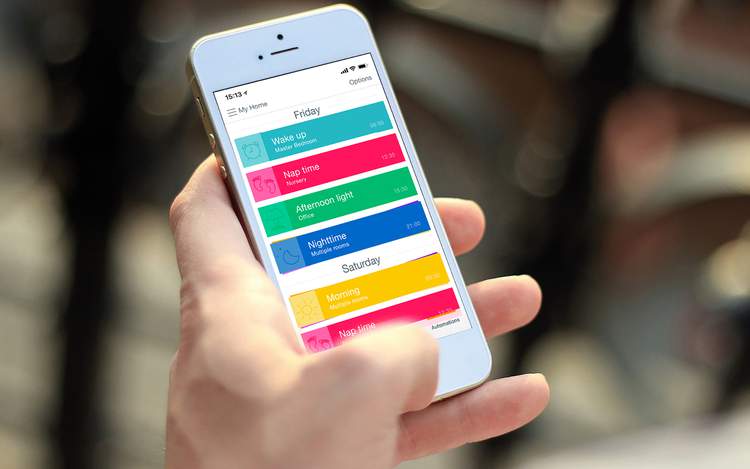 Embrace Automation
Embrace Automation
You can keep your heating on a timer to maintain control even when you're out and about.
If temperatures are set to fall while you're out on the work's Christmas do, or away visiting friends and family for the season, have your heating come on automatically to keep pipes from freezing and bursting.
You can also embrace smart technology and automatic operation when it comes to blinds, thanks to PowerView® Automation from Luxaflex®.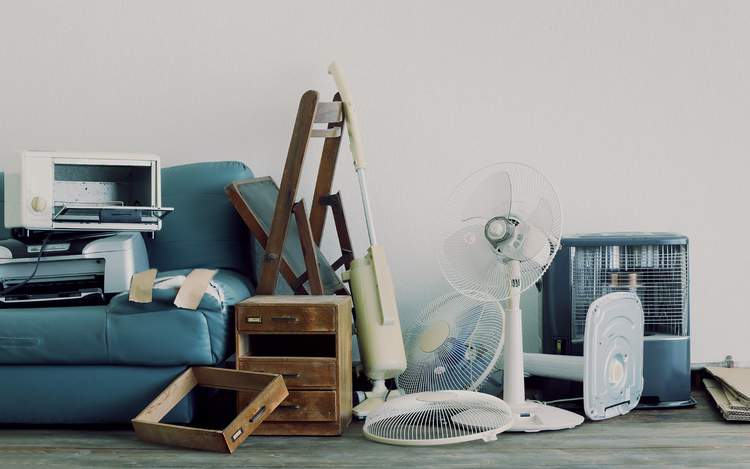 Get Organised
Get Organised
Most people are run off their feet as Christmas approaches, attending festive events, cooking, shopping, cleaning, ...cleaning, and more cleaning in anticipation of having guests.
Try and get a step ahead by de-cluttering ahead of time – especially high traffic areas of your home. Empty kitchen worktops and clear out cabinets of unused items and expired food.
Tackle coat hooks and cupboards, donating old jackets and shoes so there are plenty of empty hangers for guests to use. Once you've tidied and de-cluttered guest bedrooms, try not to use them as a dumping spot before Christmas, then you won't need to do them again before your guests arrive.
In theory, if you can avoid cluttering up the place again - you should only need a quick clean and tidy nearer the time!
Try to shop ahead too. Think what you'll want in the cupboards at Christmas and if you can, buy it in advance; festive tipples often sell out by December.
Adding just a few items to each weekly shop throughout the autumn and into winter also means you won't face an enormous single Christmas grocery bill and mammoth shopping task.
Organisational top tip: Save the Christmas cards you receive this year. Next year, get them out and you'll know exactly who you need to send one to in return, and then snip the pictures off the front for luxurious upcycled gift tags.