Enjoy your conservatory all year round!
Conservatories, orangeries, or modern glass rooms are a great way to extend your home and make the most of the views.
However, they can get uncomfortably hot in summer and feel cold in winter making the space less useable. But, by choosing the right window blinds and roof shades, you can reduce these extremes of temperature.
Here's how Luxaflex® Duette® & Plisse Shades can make your conservatory a comfortable place to enjoy all year round.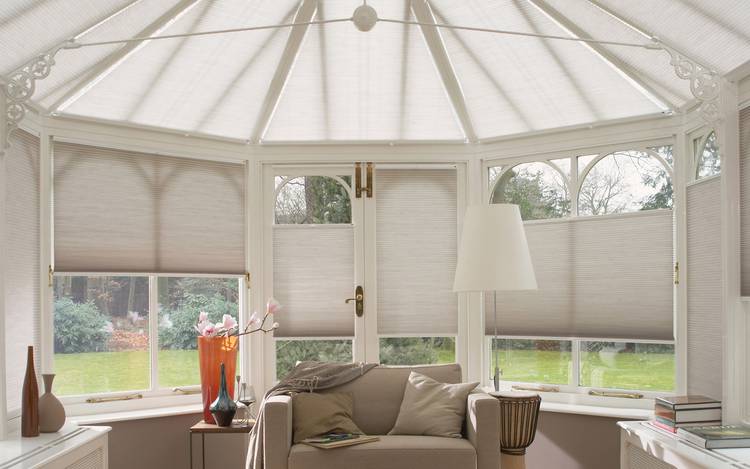 Plisse Shades - Conservatory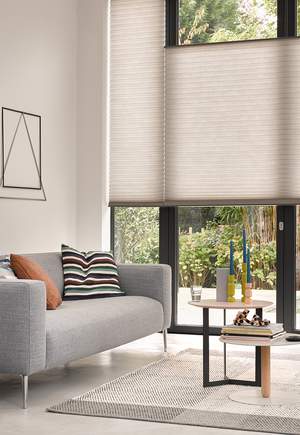 Duette® Shades
Stay Cool in Summer & Warm In Winter
Our stylish Duette® conservatory shades (invented by Luxaflex®), give you the best of both worlds; helping you keep out the heat in summer and keep it in during the colder winter months.
The unique honeycomb structure of Duette® Shades traps air inside to provide excellent insulation all year round. And they are so effective at retaining the warmth, you may not have to switch your heating on as much – meaning you could reduce your heating bills.
Perfect Fit for Every Conservatory Window Shape & Size
Conservatories and glass rooms often have windows in different shapes, sizes, and opening methods.
Don't worry as Luxaflex® manufacture custom-made blinds for virtually every window, door, and roof light openings so you can create a cohesive look in your new conservatory.
Luxaflex® Duette® Shades - Conservatory
Find a Luxaflex® Showroom
Get expert advice and inspiration on the right solution for your conservatory.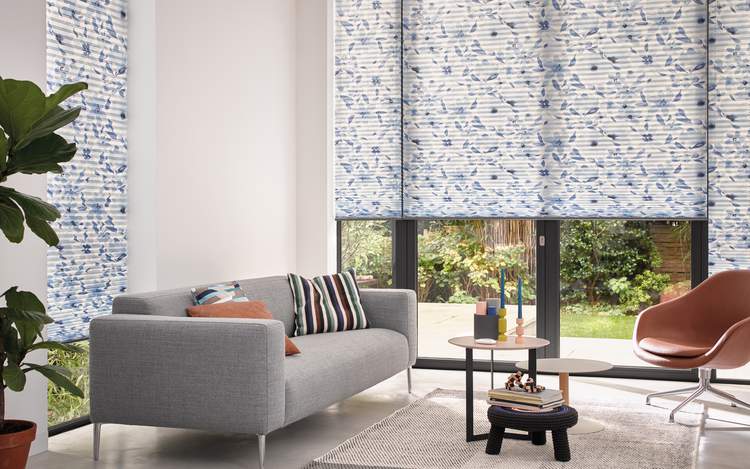 Luxaflex® Plisse® Shades
Soft Pleated Conservatory Blinds
Control glare, the temperature, and your privacy with the tailored style of our Plissé Shades (pleated blinds) that won't detract from your view.
Our fabrics feature a special coating that reflects heat and sunlight and protects the colour of your blind. Plissé Shades help make your conservatory more comfortable and can fit awkwardly shaped conservatory roof and side windows.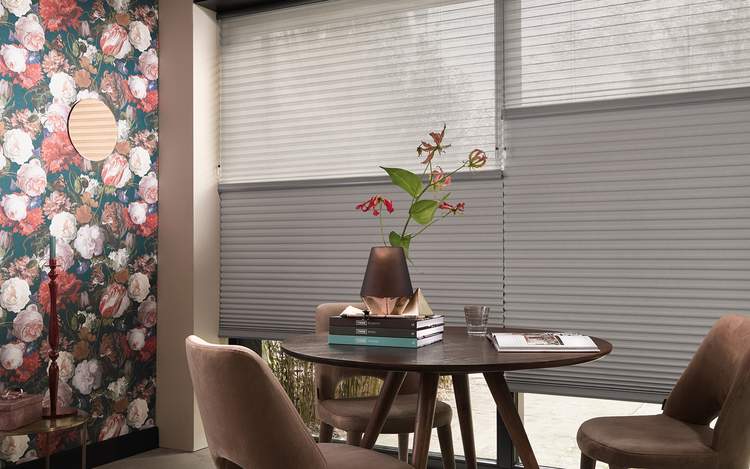 Luxaflex® Day & Night Shades - Conservatory
Day and Night Conservatory Blinds
Duette® & Plisse conservatory shades also come in Day & Night options that cleverly combines a sheer fabric for daytime light filtering with a room-darkening fabric option for evening privacy.
This is a great option if you watch TV in your conservatory room enabling you to reduce the light and provide extra privacy from neighbours.
Luxaflex® Day & Night Blinds - Conservatory Blinds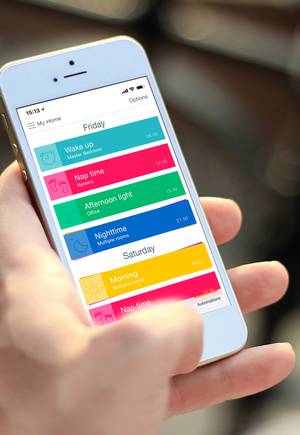 PowerView® Smart Home Automation
Easy to Operate Conservatory Blinds
No matter how large your conservatory is, you can effortlessly open, close, or adjust your shades with a range of child-safe options.
Our smart home PowerView® Automation lets you control your blinds from your smart device or remote control.
Or, choose our LiteRise® cordless system that adjusts your blinds with the touch of your hand, or opt for simple remote control. The choice is yours. Your local Luxaflex® retailer will help you choose the solution that's best for your conservatory.
Get Expert Advice
Book a conservatory blind consultation today with your local friendly Luxaflex® retailer who will take care of every detail so you don't need to worry.
Every window, door, and roof light in your conservatory or glass room will be professionally measured, then your chosen blinds will be crafted to your exact requirements. Professional installation ensures a perfect operation and years of enjoyment.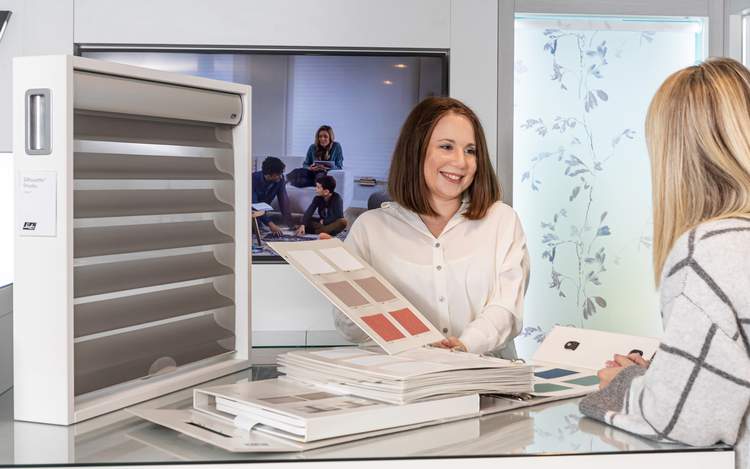 Conservatory Blinds
FAQ's - Conservatory Blinds