What's The Best Blinds or Shutters for Bifold Doors?
Bifold doors really do bring the outside in - especially in the summer.
However, sometimes the glare and heat of the summer sun or the winter chill coming through the glass (even with double glazing) can make rooms feel uncomfortable.
Choosing the right blinds or shutters for your Bifolds will make a big difference to your comfort levels and of course, add style to your windows.
Interested in bifold door blinds? Your local Luxaflex® retailer can show you all the options but here are some ideas to get you started.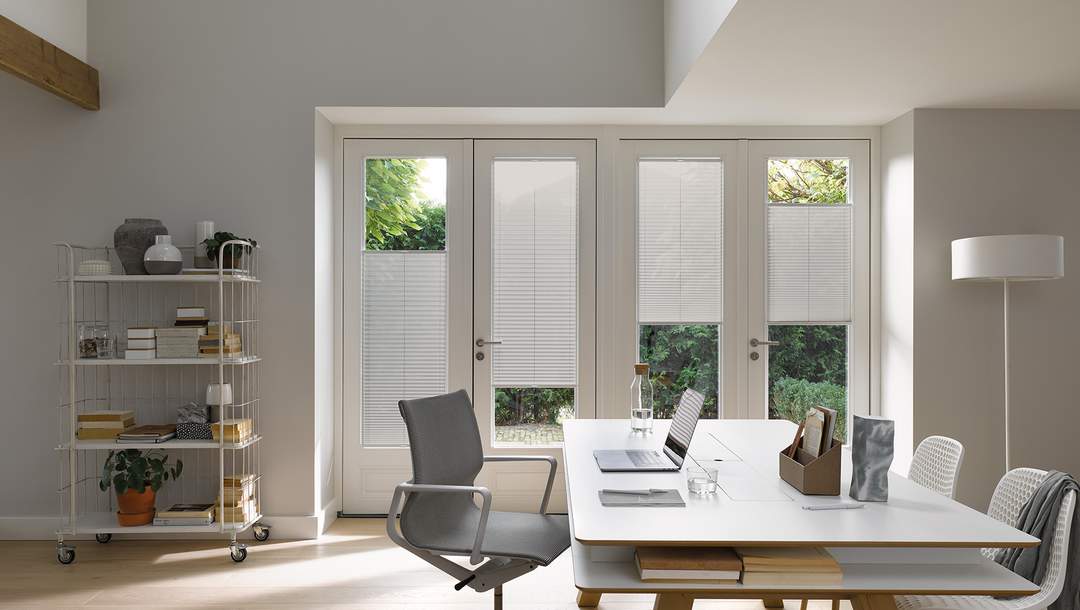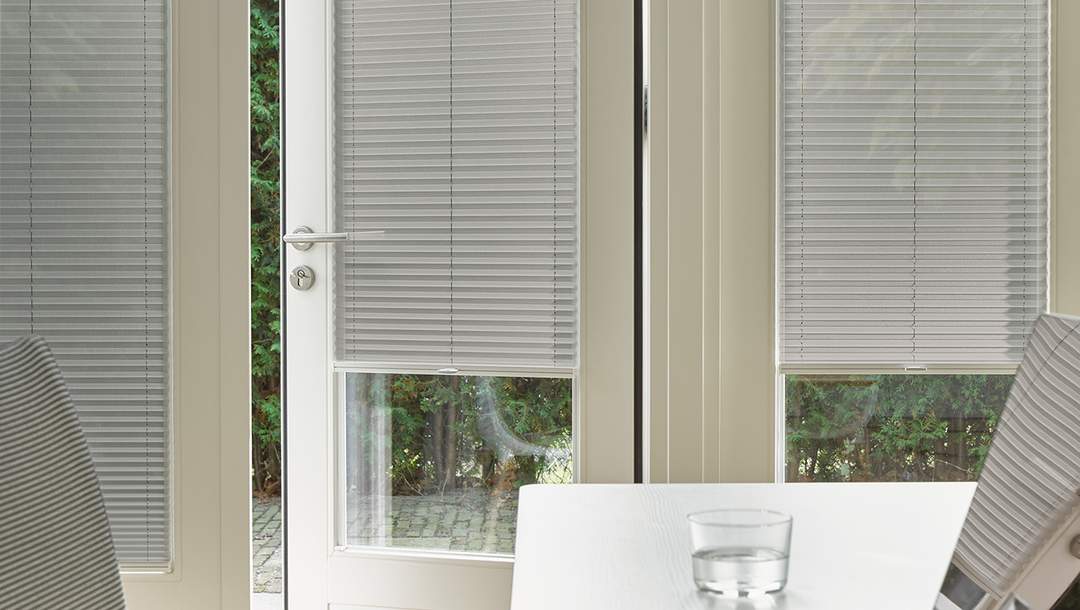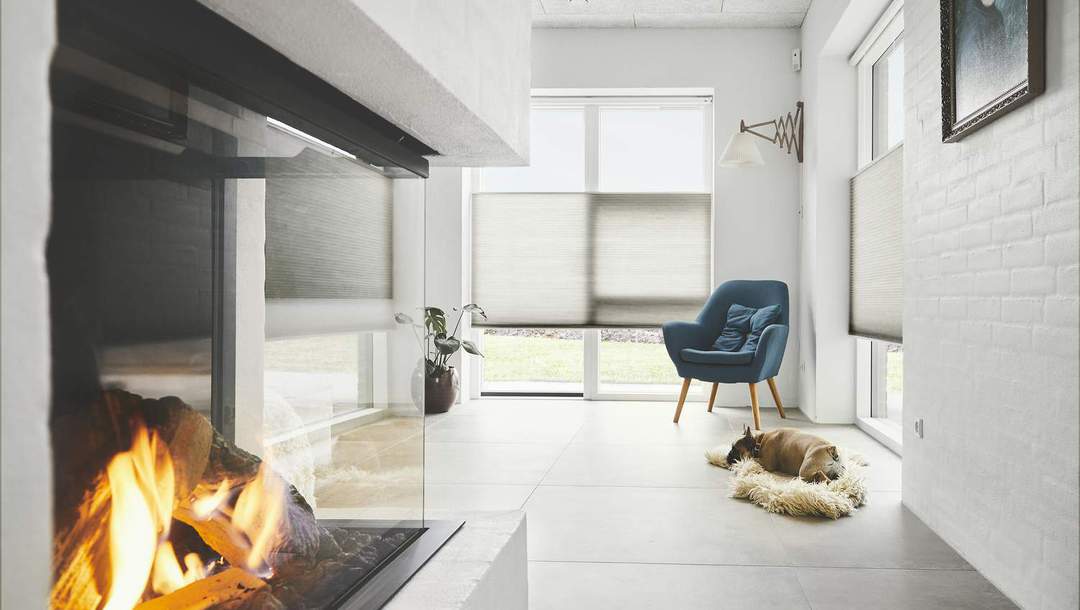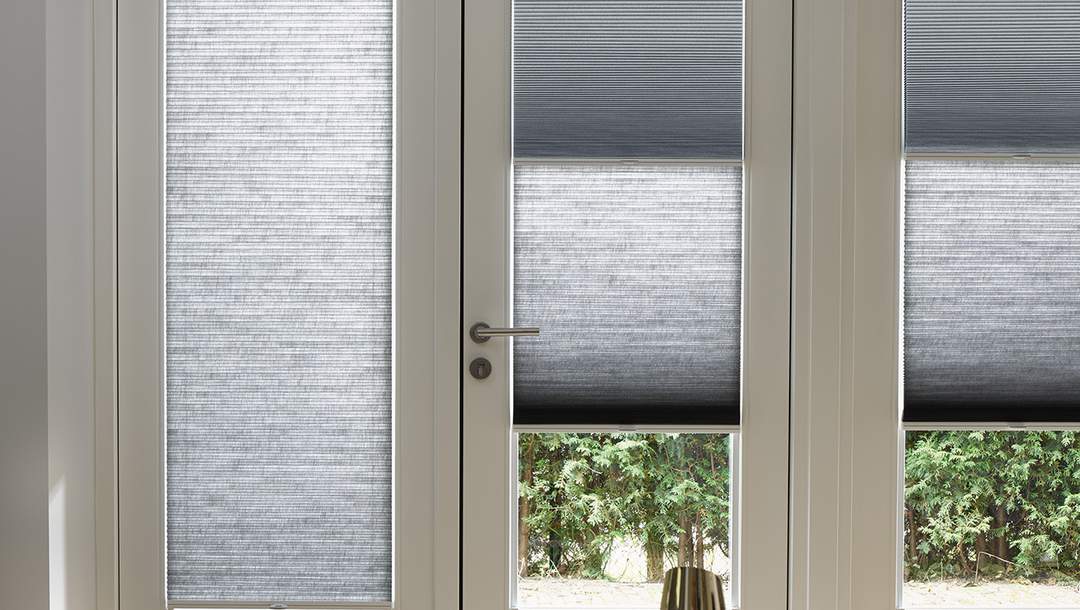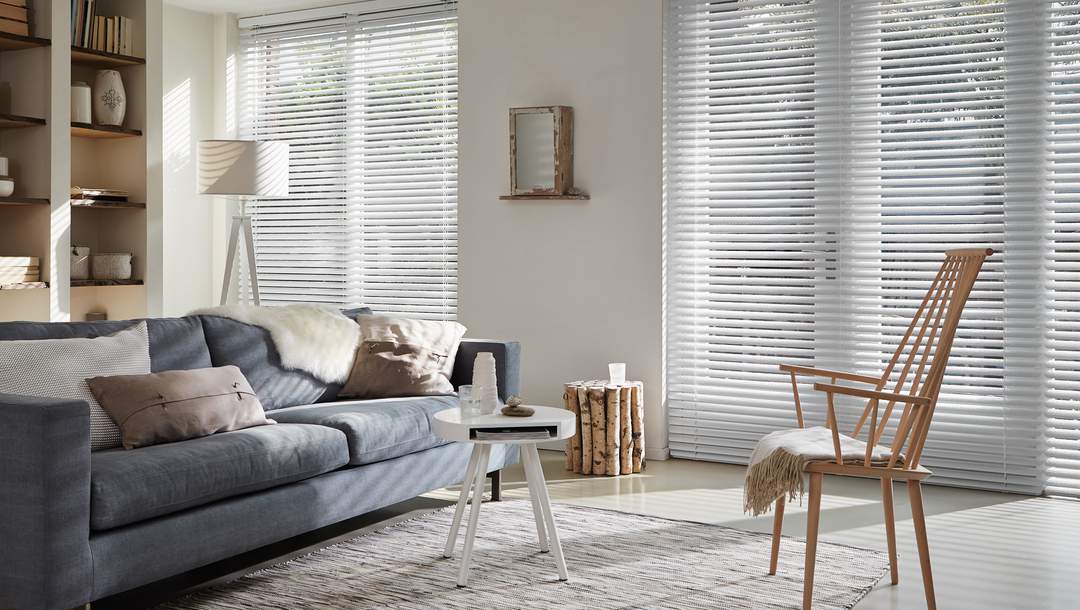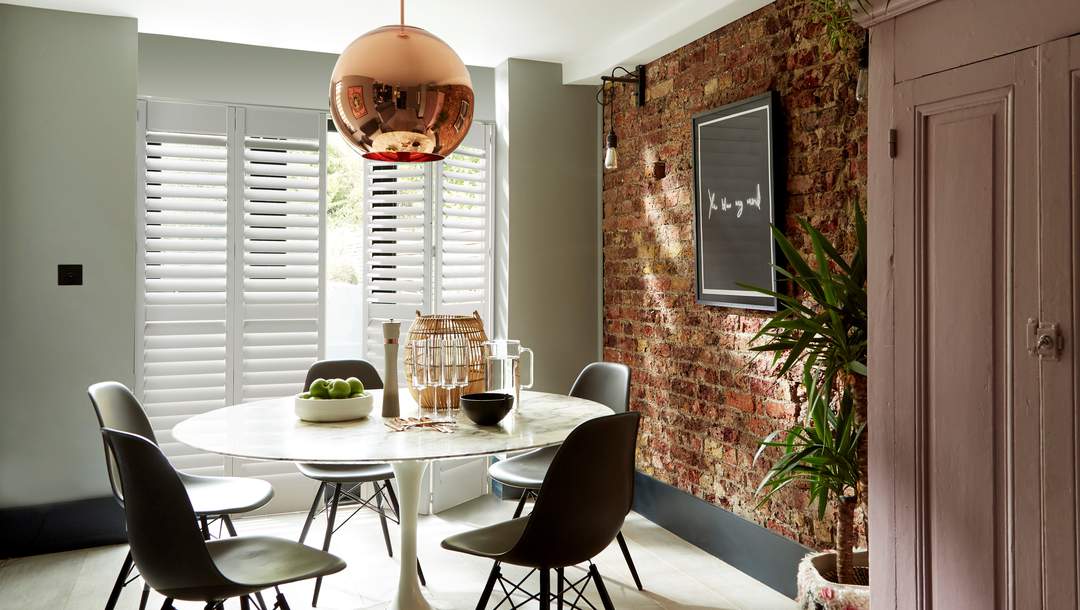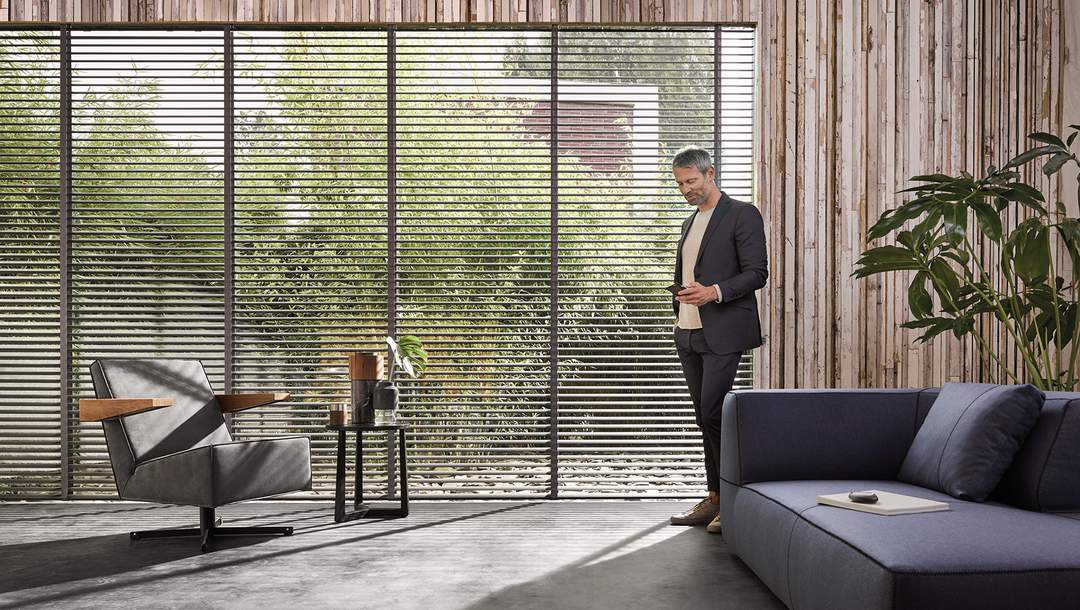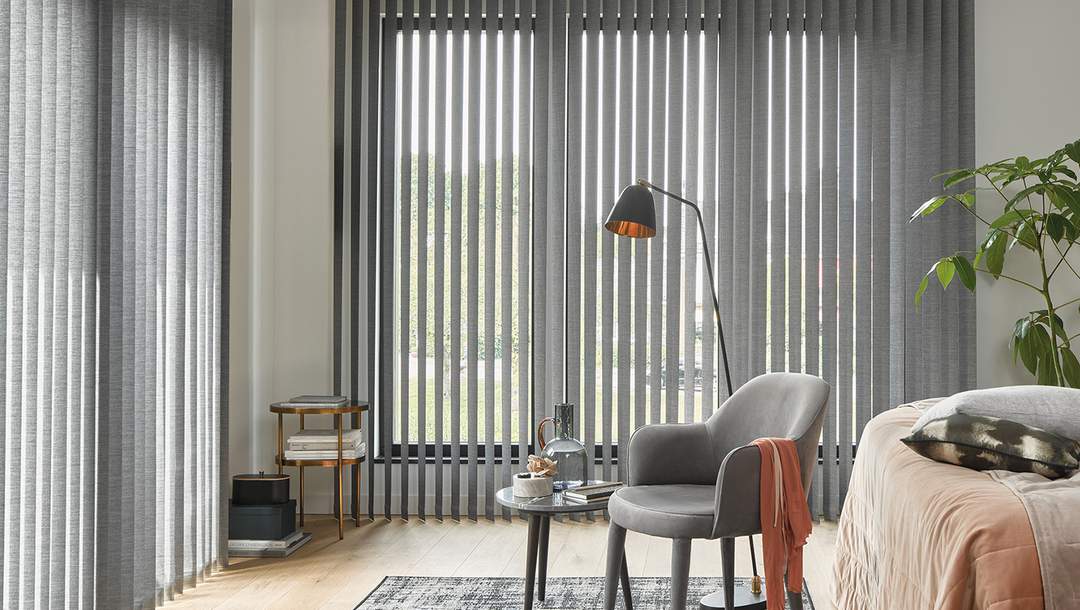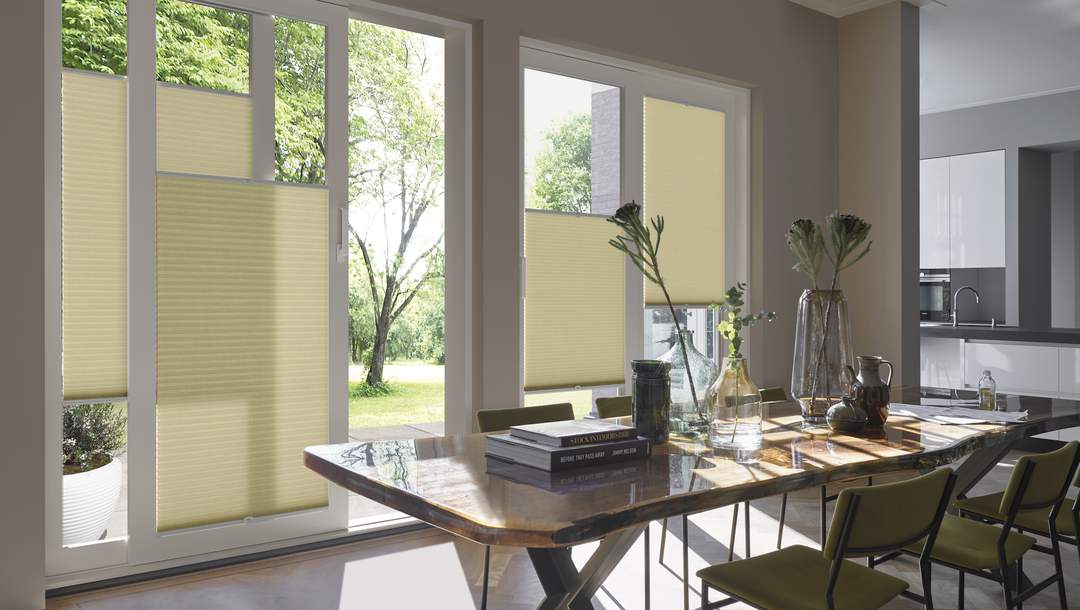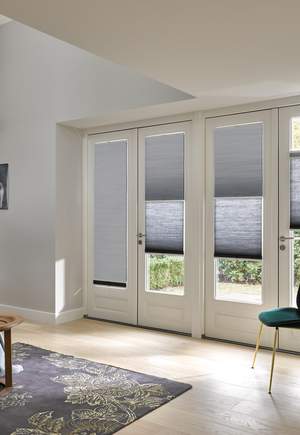 Bifold Door Blinds
How to Insulate Bifold Doors with Duette® Blinds?
The clever honeycomb design of Duette® blinds insulates your home all year round by reducing the heat entering in the summer and keeping more warmth in your home in winter.
And, Duette® bifold door blinds can be fitted without drilling the frame with our clever TruFit® or FrameFix® systems.
The ultimate in flexibility as well, your can move your Duette® blinds to any position to get the most out of the light, change the mood in a room, or get more privacy.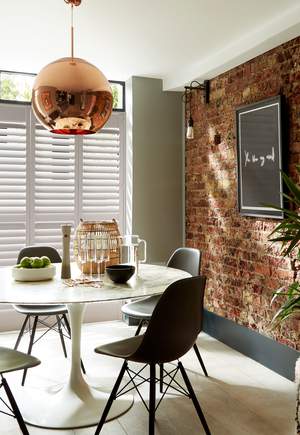 Bifold Shutters
Bifold Shutters
Smart and stylish shutters look great and perform superbly on bifold doors.
Shutters can be neatly stacked to one side of your bifold doors when you want to access the outside space, or to let in lots of light and fresh air. For privacy and extra light control, simply adjust or tilt the louvres.
With large expanses of glass, bifold doors can sometimes leave a room feeling too hot or too cold so adding shutters can provide an extra layer of insulation, trapping the heat in, or helping the room feel cooler.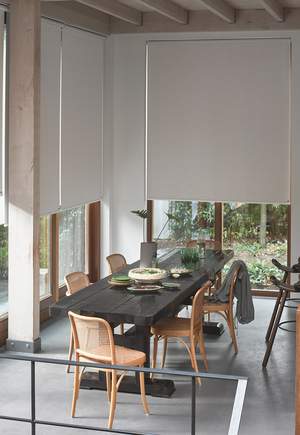 Roller Blinds for Bifold Doors
Roller Blinds for Bifold Doors
Sleek and stylish roller blinds are ideal for kitchen and dining room bifold windows as you can choose practical and stylish moisture-resistant and wipeable fabrics.
As bi-fold doors come in different styles and sizes from narrow doors to extra wide large glass panels, roller blinds are a great option as they can span extra wide glass panels.
Plus with the instant smart home operation, it's easy to control all your window coverings at the same time. Our collection of on-trend textures and neutral tones will add style and softness to any interior style.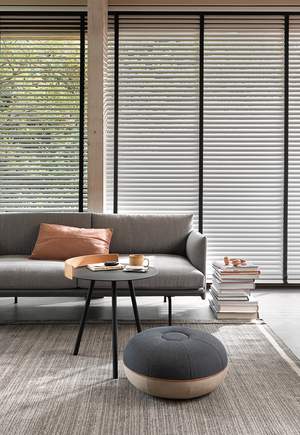 Bi fold door blinds
Venetian Blinds for Bifold Doors
A classic design statement, Venetian Blinds offer great style and superb light control for bifold doors.
The sleek designer look with the latest look and timeless black and white, Luxaflex® Venetian Blinds are a stylish and durable solution for a bifold door, with a timeless look for every home.
Find a Luxaflex® Showroom
Get in touch with your local Luxaflex® retailer for expert advice on Bifold Door Blinds and Shutters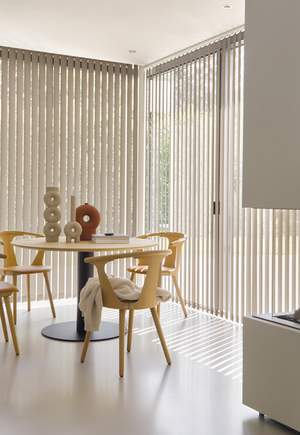 Bifold Door Blinds
Vertical Blinds for Bifold Doors
Vertical bifold door blinds are superb for privacy and style as they match the scale and grandeur of the windows with a casual, elegant style.
Choose from luxurious fabrics, smooth touch aluminium looks, or durable PVC designs.
Made to measure for your unique windows, our Vertical bifold door blinds come in extra wide widths to flatter the proposition of your bi-folds. Available with child-safe manual or smart home control.
Pleated Blinds for Bifold Doors
If you like the smart tailored look of fabrics, our Plisse Shades are a great option for bi-folds as they sit neatly in the frame.
And you'll be spoilt for choice from our range of fabrics from fresh white sheers to playful patterns and plain tones - or mix and match to create a unique look for your bi-folds.
As a key feature of your room, your new bifold blinds will blend perfectly with your décor style.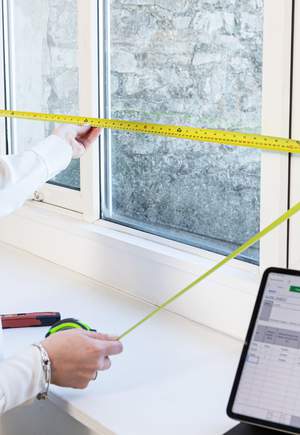 Measuring and installation
How to Fit Bifold Doors?
Accurately measuring and installation is critical for bifold door blinds.
This is not a task you should worry about as your local Luxaflex® retailer is an expert in measuring and installing so will take that stress away.
Once you have shortlisted your bifold door blinds, your retailer will visit your home to assess your windows and measure every frame precisely. It's an important step as accurate measurement will ensure a perfect installation and smooth operation.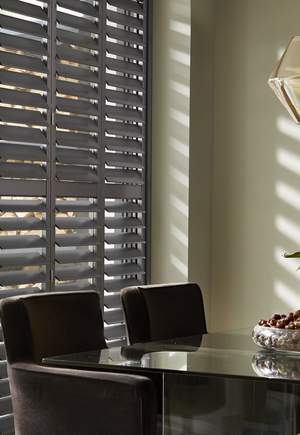 Bi fold door blinds shutters
Get Expert Advice on Bifold Door Blinds
To see the full range of Luxaflex® made to measure bifold door blinds and shutters, get in touch with your local Luxaflex® retailer and get expert advice and inspiration too.
If you are looking for solutions for your Patio Doors or French Doors, check out our helpful guides.
FAQ's - Blinds for Bi-fold doors