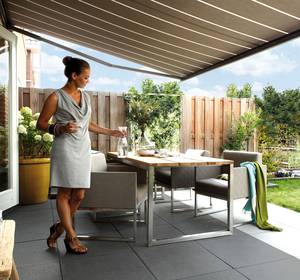 Custom Made Awnings • Electric Awnings • Sun Protection • Retractable Arm Awnings • Heating & Lighting for Awnings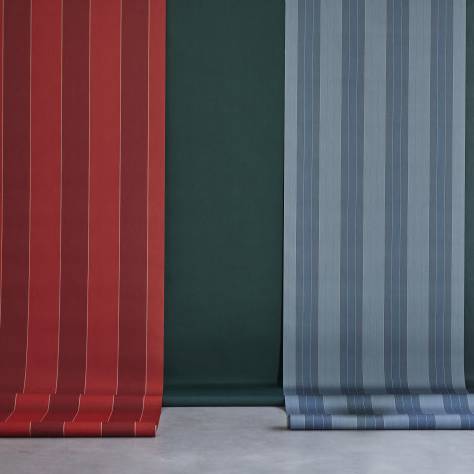 Retractable Awnings
Awnings for Patios
Stylish Luxaflex® awnings are a simple and affordable way to add exterior shading for wide windows and patio areas with lots of exciting style choices. Our special awning fabrics are treated to withstand variable UK weather conditions and are built to last with premium materials.
Our stunning range of bold stripes, jacquards, and plains, all designed to add instant style to your patio with the Luxaflex® guarantee for peace of mind.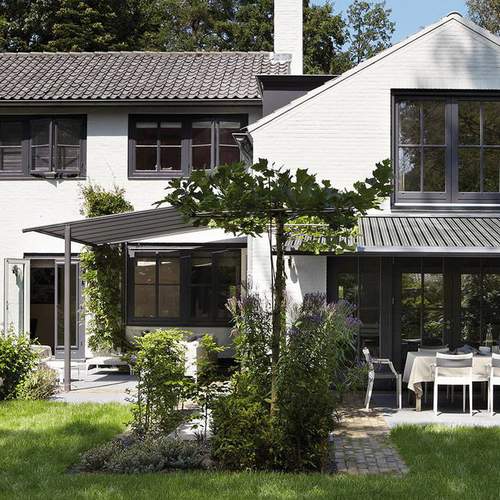 Durable fabrics
Do Awnings Protect From Rain?
Awnings and canopies can offer protection from light showers and drizzle by directing it away from the house or sidings around your windows and doors. In addition to keeping you comfortable whatever the weather, our exclusive fabric technology protects the Awnings colour and won't rot or fade. Blocking harmful UV rays.
Luxaflex® retailers offer expert advice on what to consider when choosing an awning so you can enjoy stress-free alfresco living.
Awnings Inspiration Gallery
Awnings
Awnings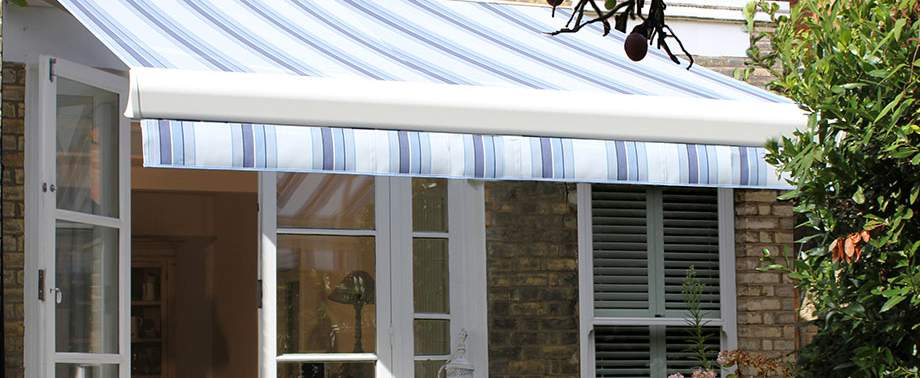 Awnings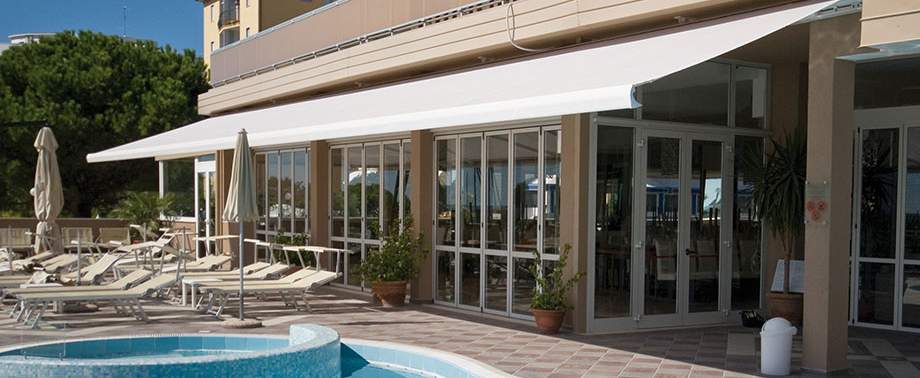 Awnings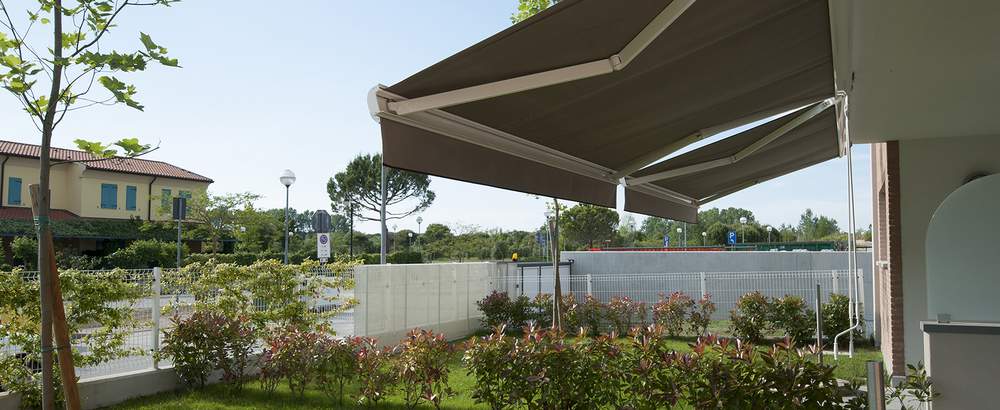 Awnings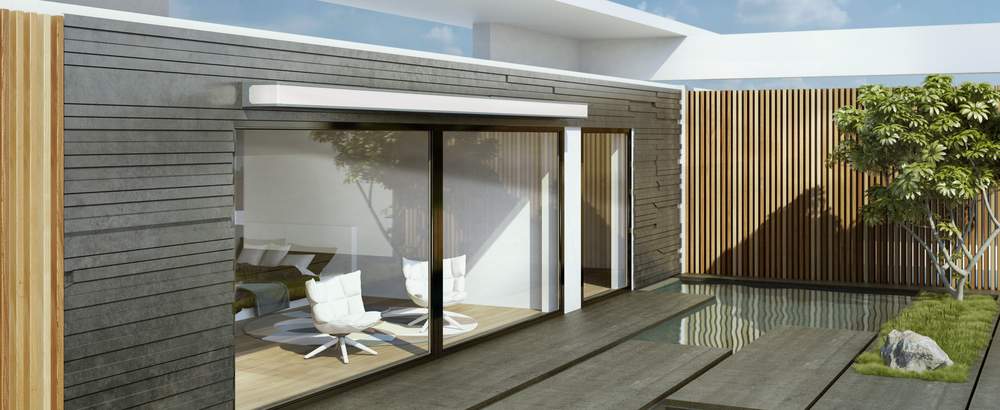 Awnings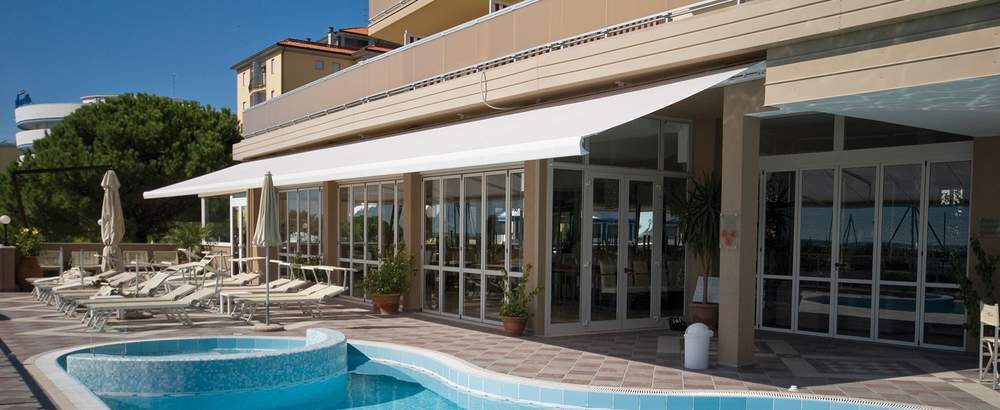 Awnings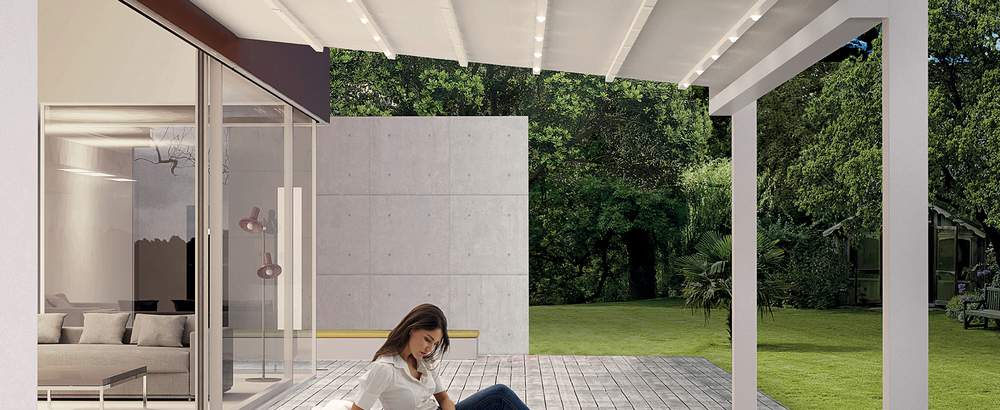 Modern Awnings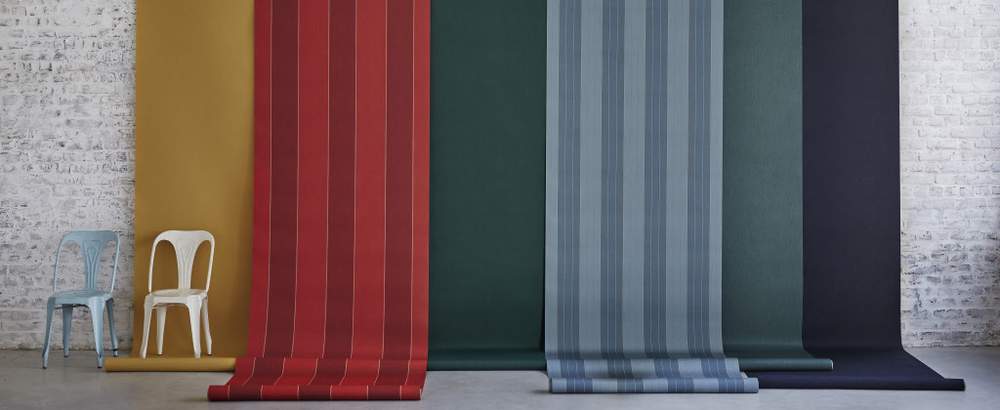 Awning colours
/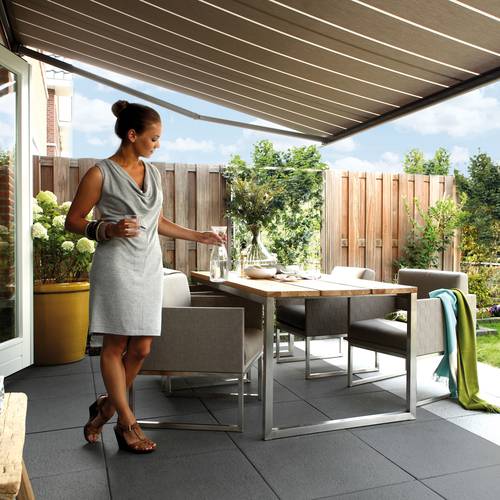 Do you need planning permission for a garden awning?
It's unlikely you'll need planning permission for a home awning as in the main, awnings or canopies fall within the "permitted development" allowance every home is allowed. The allowance is 50% of the total original footprint of the building. However, if your home is listed or in a conservation area, you may need permission regardless.
Your local Luxaflex® dealer can give you advice or you can contact your local planning office to check.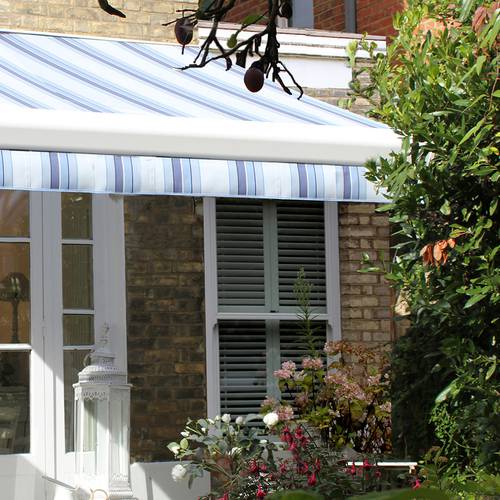 Easy to use motorised control
Electric Awnings
For ease and convenience, Luxaflex® electric awnings let you operate your awning with the touch of a button. From simple control to advance operation, our made-to-measure electric awnings are designed to meet your needs for convenience, practicality, and comfort.
To make sure your electric awning offers the correct amount of shade for your patio size, your local Luxaflex ® retailer will do a full technical assessment of your home and windows to ensure your awning fits perfectly and meets your shading needs.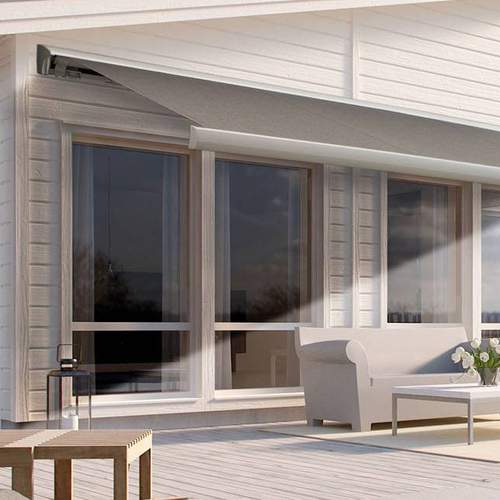 Extend your day & night
Awning Heating & Lighting
Why end the fun early?
Spotlights can be fitted into arms or as an integrated lightbox in your awning for functional or mood lighting effects. The convenience of lighting in your awning extends your day into the late evening making your patio a truly useful outdoor living room.
And for extra comfort and cosiness, add an all-weather heater to your awning to extend the season to spring, summer, autumn, and maybe even winter.
For the extra wow factor and fun, you call also add an all-weather music system to create the vibe you want!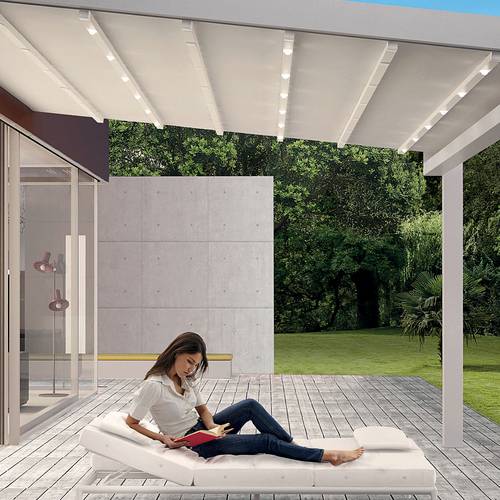 Intelligent weather technology
Sun & Wind Sensors
By adding a sun and a wind sensor to motorised awnings means you can instantly activate your awning when it registers the sun's rays, and retract when the winds seem too high.
Convenient and practical, the sun sensor will automatically open the awning when the sun shines to provide much-needed shading for your patio.
And when it starts to get windy, don't worry as the wind sensor will close the awning automatically protecting it from wind damage.
Find a Luxaflex® Showroom
Visit your local Luxaflex® showroom to get expert advice and inspiration for your new made-to-measure awning.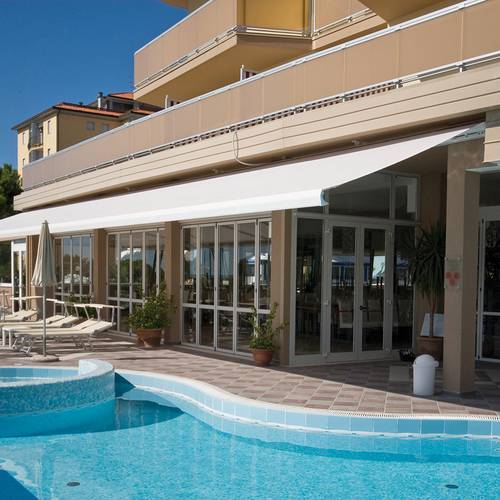 Find a showroom
Together with our local expert, you can look at inspiration for your room and get to know the products and materials you like.
Home consultation
We'll measure your dimensions, assess your lighting, and make sure everything is perfectly designed for your home
Seamless installation
Relax and let Luxaflex® professionals do what they do best. Always knowing you're covered under our guarantee.