Room Darkening Blind Ideas
Stylish & Practical Options for Blackout Blinds
There are many reasons you may be thinking about room darkening from sleeping more soundly during summer months or reducing glare in your TV room or home office.
Whilst you can't completely blackout 100%, the right room darkening blind can really help!
Getting advice on the fabric (or material) is key as sheer fabrics typically soften and filter sunlight, while semi-opaque and opaque fabrics reduce light the most.
Our range of room darkening blinds come in gorgeous contemporary and classic styles with practical features to work with your lifestyle and needs for every room.
Your local Luxaflex ® retailer will help you work out what's best for you, but here are a few ideas to get you started...
The Ultimate Room Darkening Blind
Enjoy movie night without harsh glare or reduce incoming light from disturbing the whole family whilst sleeping.
Our new Duette® Shades with the LightLock™ feature is the ultimate room darkening solution to absorb incoming light and prevent it from seeping into the room.
See how it works!
Room Darkening Blinds - Inspiration Gallery
Luxaflex® Pirouette® Shades - Room Darkening Blind Ideas
Room Darkening Pirouette® Shades
Our exclusive Pirouette® Shades have a luxurious style combined with practical room darkening capabilities. For the ultimate control, you can automatically open, close, or adjust your Pirouette® Shades from your smartphone, remote control, or via your home voice assistant.
From sunset to sunrise - you can darken any room in your home instantly. Luxurious fabric textures are the signature of Pirouette® Shades - the fabric lovers' choice.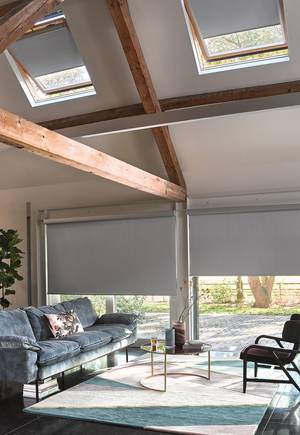 Luxaflex® Room Darkening Roller Blinds
Room Darkening Roller Blinds
Room darkening Roller Blinds, create the perfect style statement with the latest looks and colours. And with Luxaflex® made to measure quality, you'll be guaranteed a perfect fit for extra small to extra large windows, patio doors, and skylights. This means you can coordinate your décor style and room darkening roller blinds across all your window types.
Available with smart home and cordless operation.
Find a Luxaflex® Showroom
Get in touch with your local Luxaflex® retailer who will guide you to the best bedroom blinds for your home and style.
Luxaflex® Room Darkening Plissé Shades - Room Darkening Blind
Room Darkening - Plissé Shades
Our hugely popular room darkening Plissé Shades ( pleated blinds)offer superb light control with an elegant style that compliments every room and virtually every window shape. Beautifully crafted in exclusive room darkening fabrics, our collection features the latest pastel tones and luxurious textures that bring every window to life.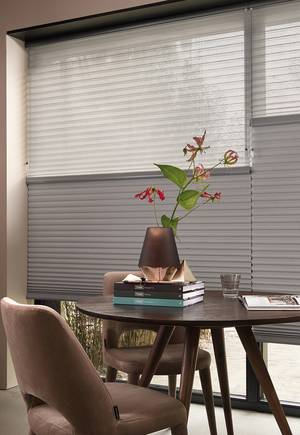 Luxaflex® Bedroom Day & Night Shades
Day & Night Light Control
Our Duette® Day & Night Shades combine exactly what you need for the bedroom, balancing your enjoyment of natural light and privacy. Combine a sheer and room-darkening fabric in one shade, to enjoy flexible light control - day or night.
Room Darkening Blind Advice
From selecting the right room darkening fabrics to professional measurement and installation, experts at your local Luxaflex® showroom are here to help you. Get started today with a free consultation.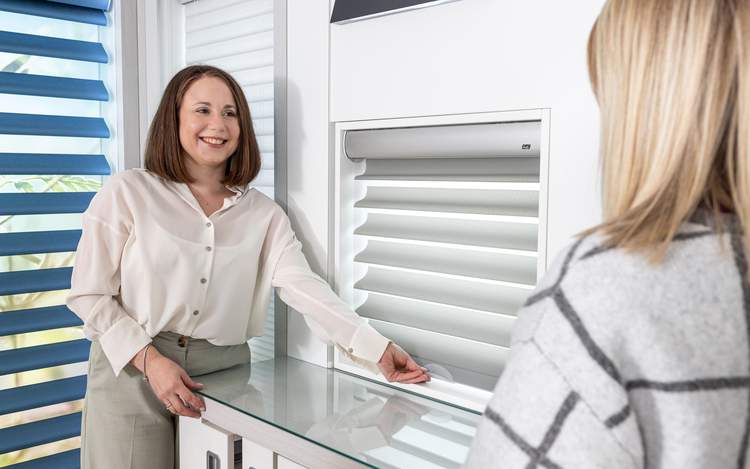 Room Darkening Advice
FAQ's - Room Darkening Blinds