Made to Measure - Water Resistant - Faux Wood Shutters for Bathrooms & Kitchens - Guaranteed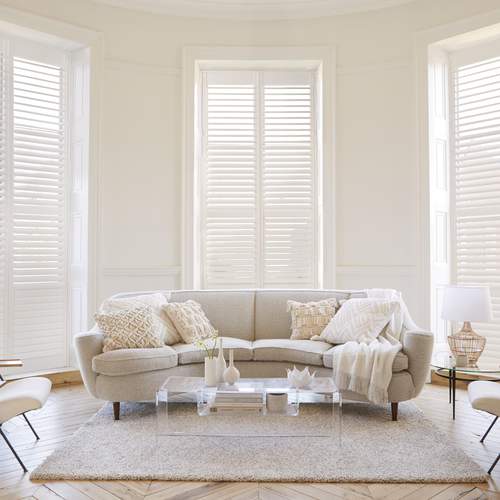 Timeless Shutter Style
Luxaflex® made to measure Faux Wood Shutters are so versatile and durable with styles to suit every room. From humid bathrooms to high-traffic living rooms or rough and tumble playrooms meet all the demands of daily life.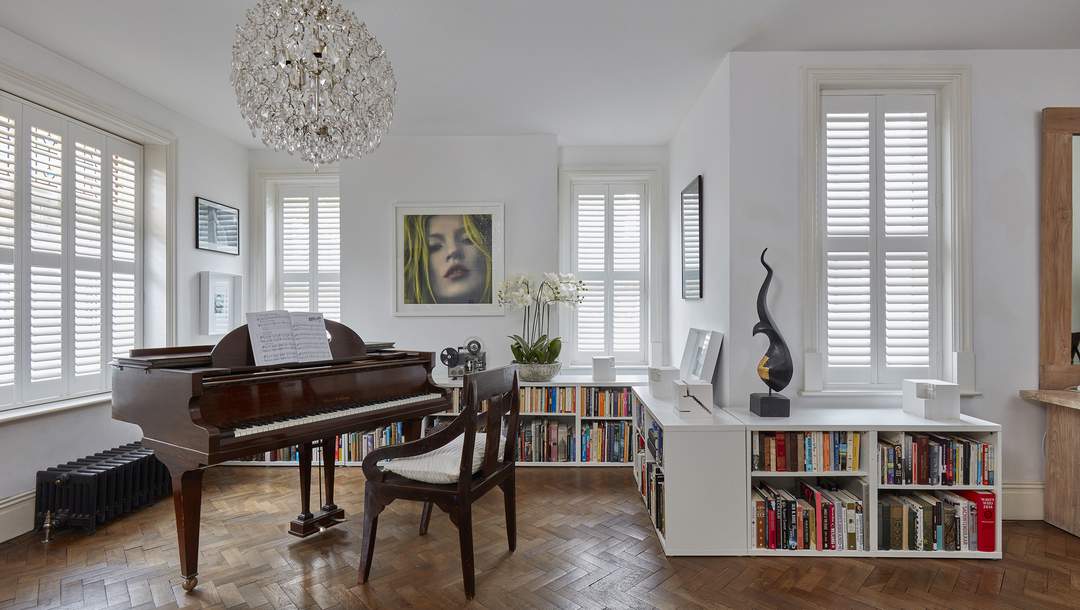 Faux Shutters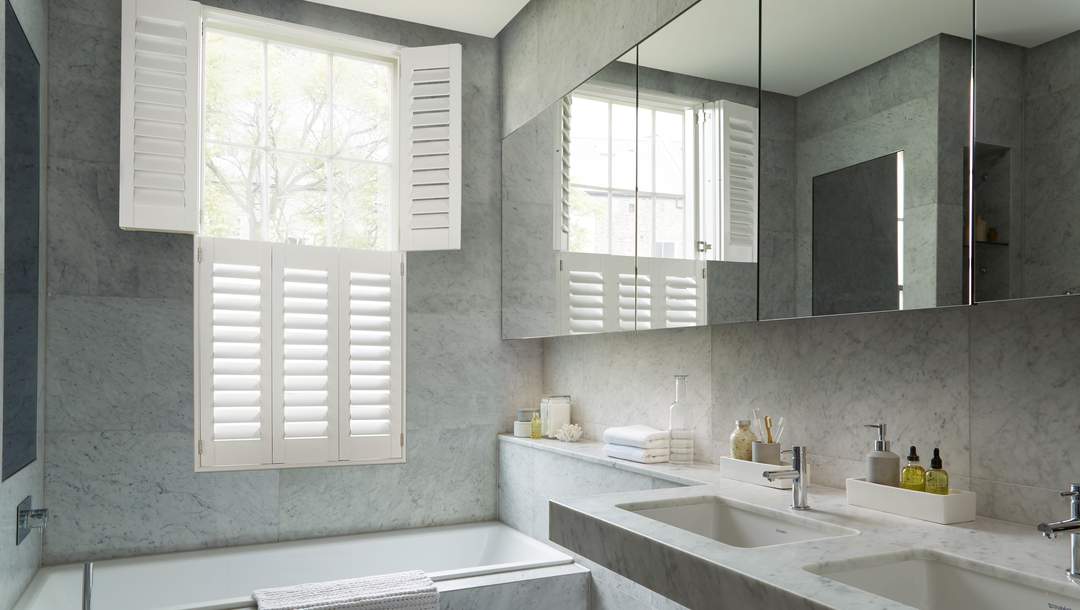 Water Resistant Faux Shutters
Full Height Faux Shutters
Water Resistant Faux Shutters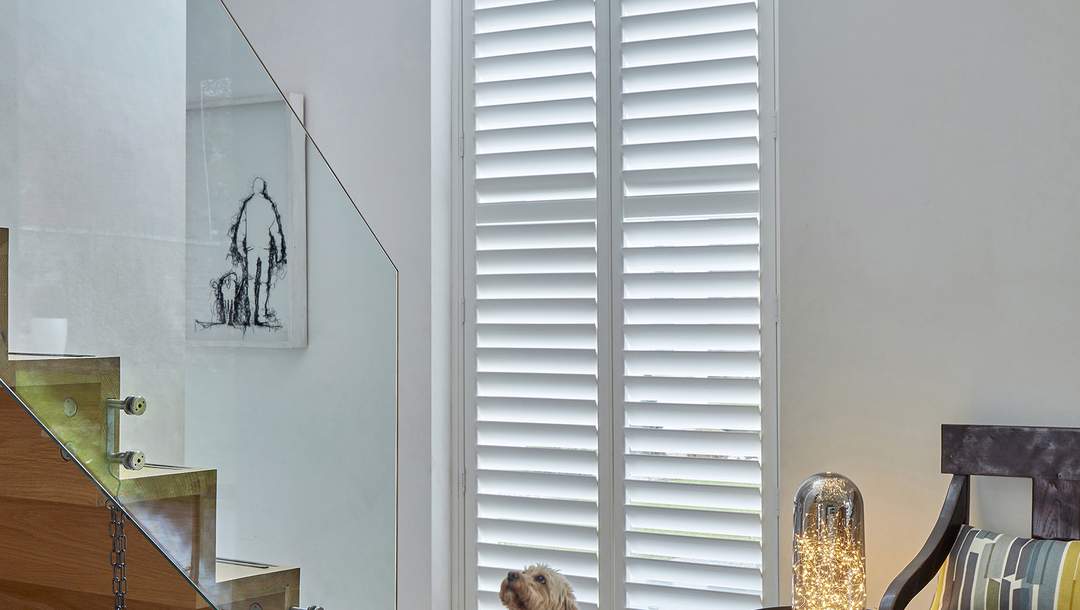 Faux Shutters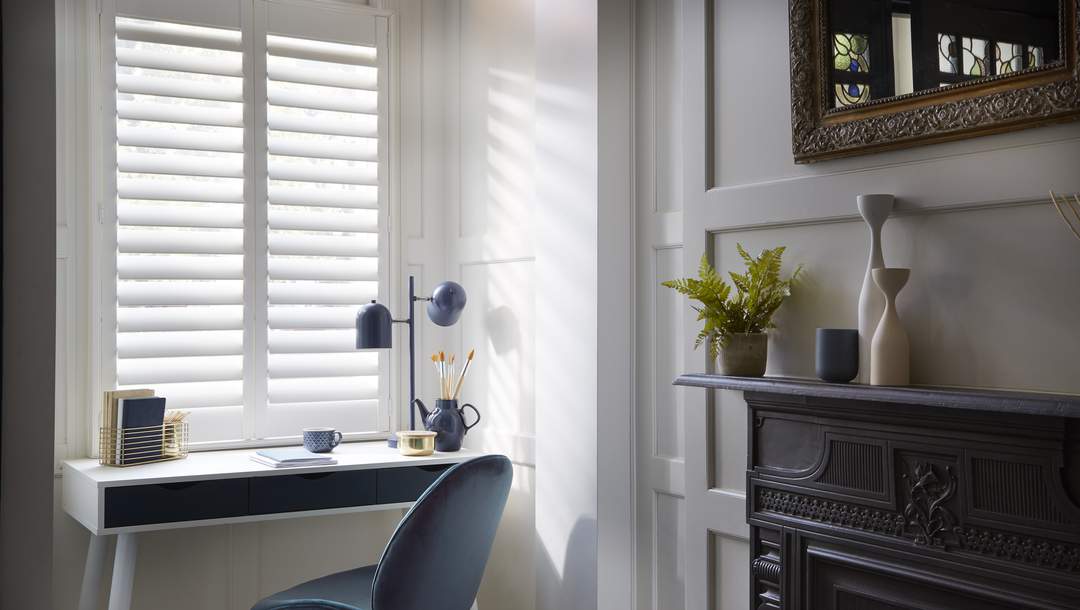 Faux Shutters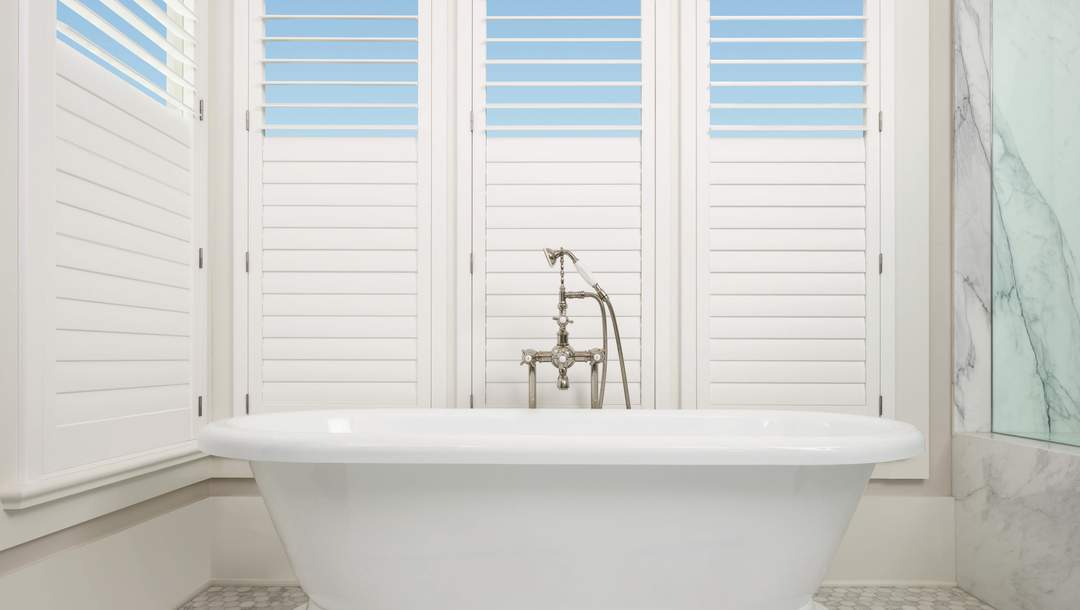 White Faux Shutters - Bathroom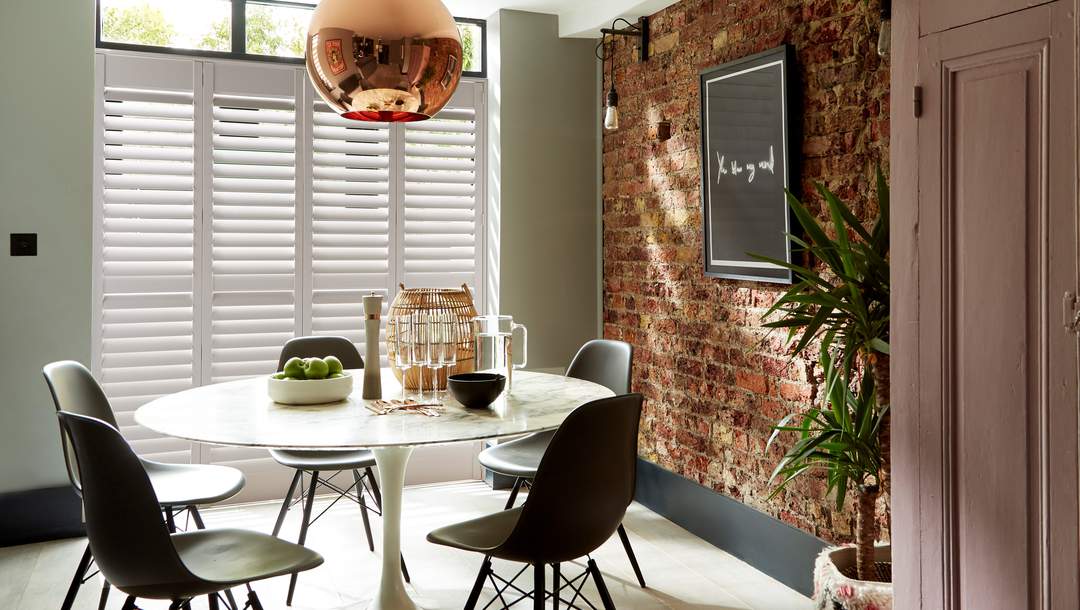 Faux Shutters - Dining Room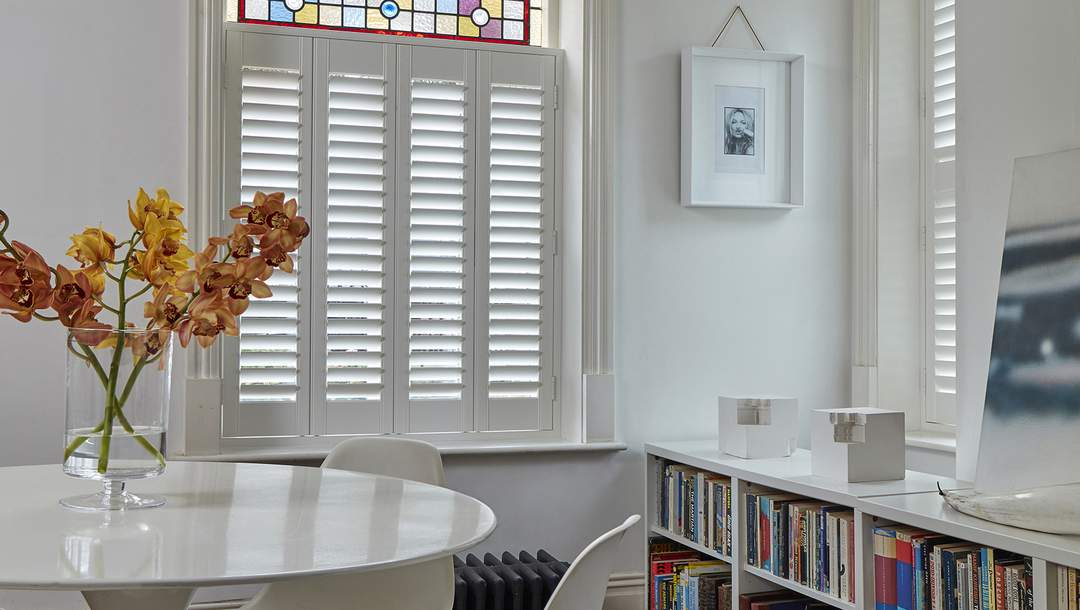 Café Style Faux Shutters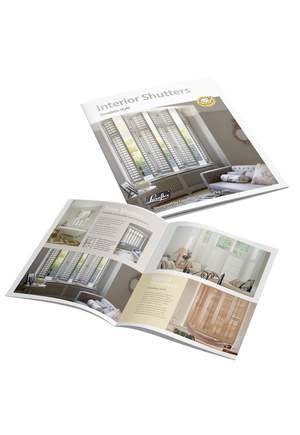 Thanks for your request
We will respond to your request as soon as possible.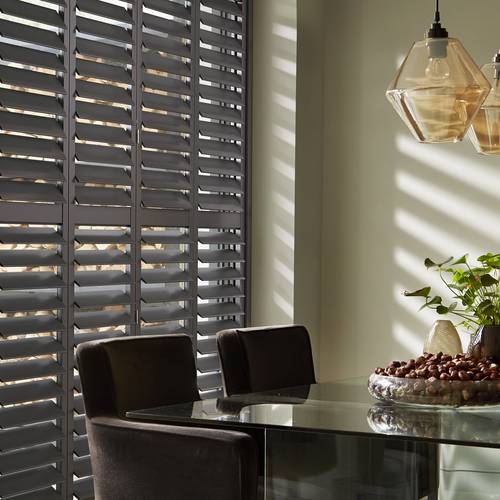 Full Height Shutters
The classic Shutter style, Luxaflex® Full Height Shutters cover the entire height and width of your window and offer many benefits including complete privacy, light control, and enhanced security.
And when the louvers and panels are closed, they can help to insulate your home when the weather turns colder.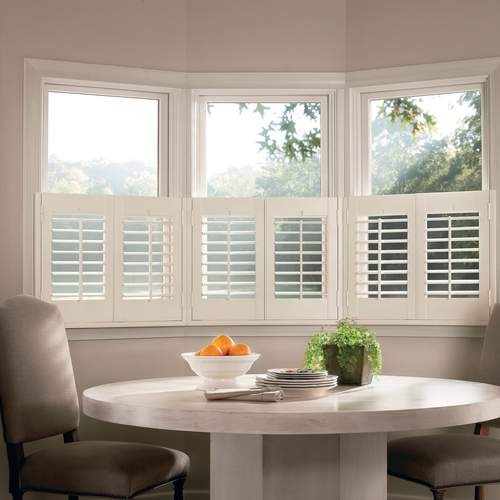 Café Style Shutters
Our stylish Café Shutters are roughly half the height of full-size and only cover the bottom half of your window. The top half of the window remains clear and open to take advantage of the natural light.
Not just practical but super stylish too with a sophisticated look and distinctly continental feel. Cafe shutters work brilliantly in every space but particularly in living rooms, kitchens, and bathrooms.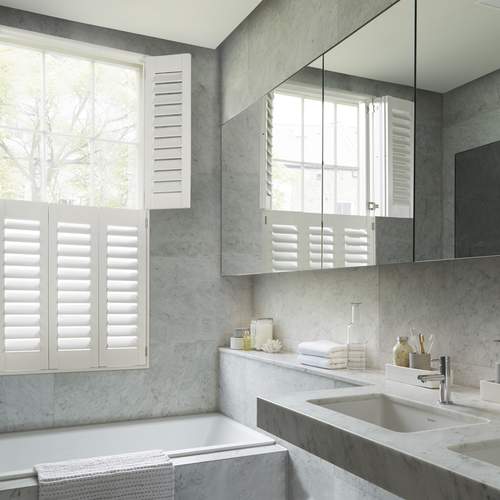 Tier On Tier Shutters
Everyone loves the classic style of shutters but did you know that Tier on Tier shutters have lots of advantages over other shutter styles?
Tier-on-Tier shutters are designed with one frame and cover the full height of your window span with two panels that independently open at the top and bottom panels. This enables you to enjoy the look of a full-height shutter with the flexibility of the café shutter combined!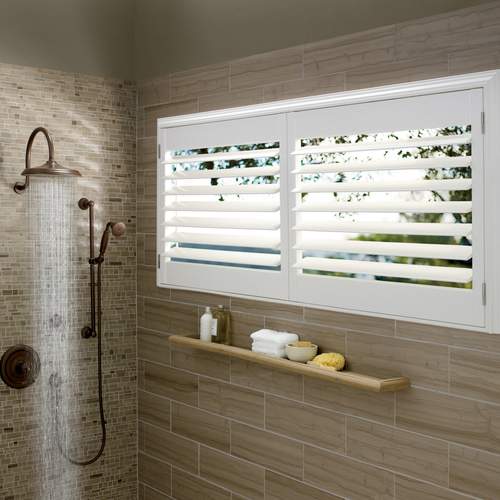 Built to last
Our bathroom shutters are the go-to solution where condensation and humidity are present. The sleek and solid design reduces the risk of warpage, cracking, fading, chipping, peeling, or discolouring. Perfect for kitchens too.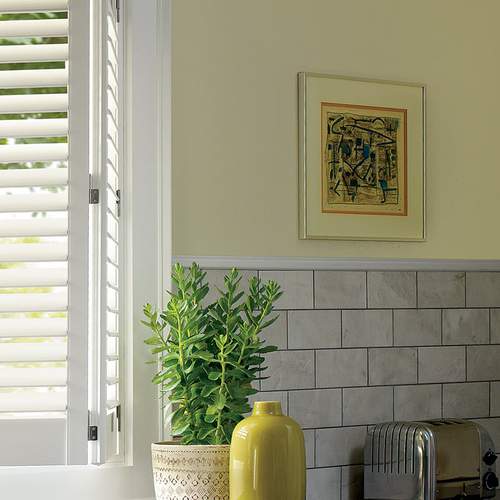 Easy to Clean
Tough and UV-resistant, Luxaflex® faux wood shutters are easy to clean with soap and water. Plus the stainless-steel hinges won't rust so stay looking as good as new. Faux wood shutters also allow air to circulate easily within your home, providing good ventilation.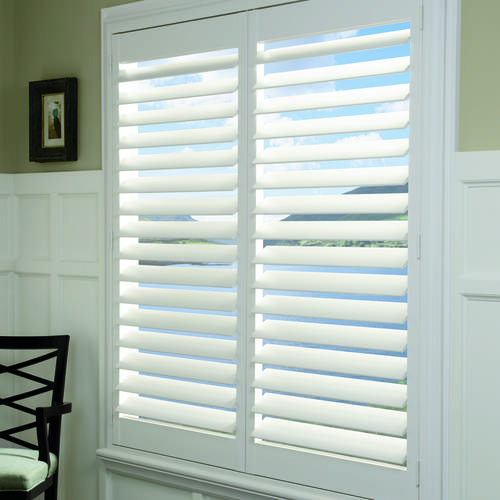 Save energy
Energy Efficient
The excellent insulation properties trap cold or warm air between your Faux Wood Shutters and the window, reducing heat loss in the winter months and reducing heat gain in the summer. This helps make your home more comfortable and energy-efficient all year round.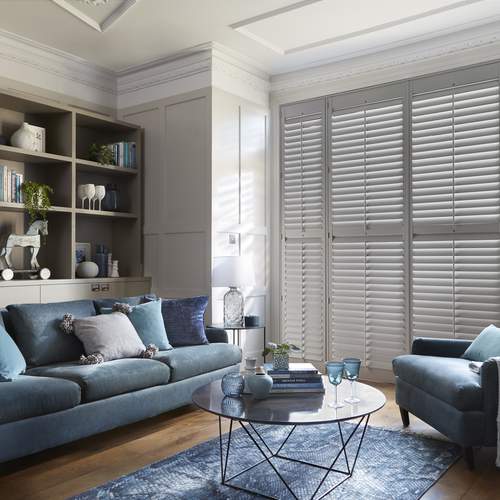 Sound Absorbing
Faux Wood Shutters are very effective at reducing the levels of external noise that enters your home as they create a barrier at the window which helps absorbs noise. This creates a quieter home and helps with sleeping at night. Especially helpful if you live on a busy street.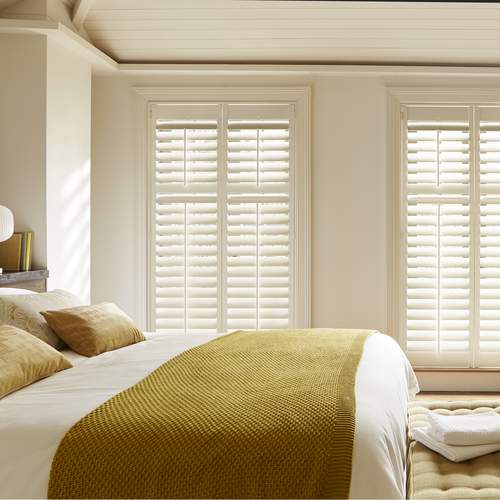 Room Darkening & Sun Control
If you have a very warm south-facing room or just prefer a darker room for sleeping, our faux wood shutters block light and make a room cooler and more comfortable. Ideal for bedrooms, a media room, or a child's nursery.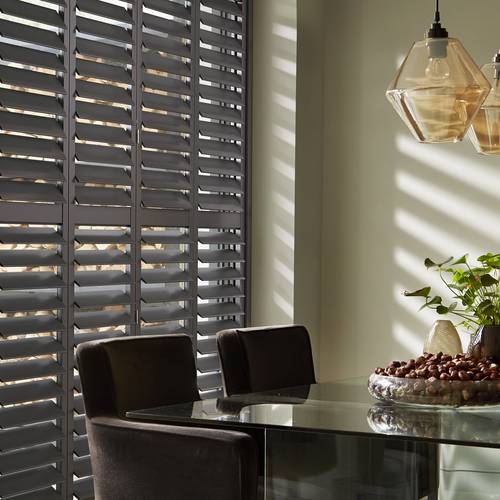 Shutter Colours
Luxaflex® faux wood shutters are available in a wide range of timeless colours from classic white to trendy grey and darker tones.
Where to Buy Luxaflex® Shutters?
Visit your local Luxaflex® retailer for expert advice and inspiration on your dream shutter.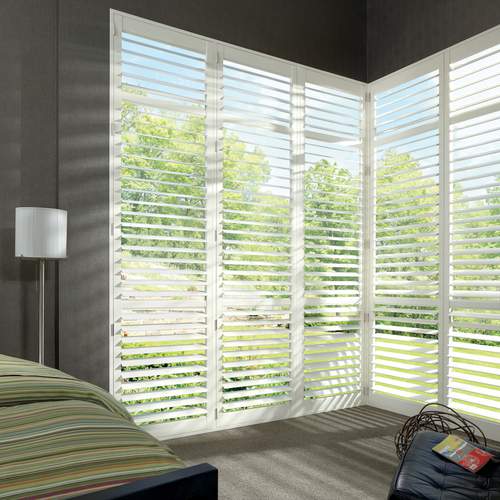 Designed for Doors & Window
Fitting neatly inside or outside the window recess, Luxaflex® faux wood shutters create a feeling of space in a room. Our made-to-measure range looks elegant in every window style including bay, corner, or shaped windows and patio doors.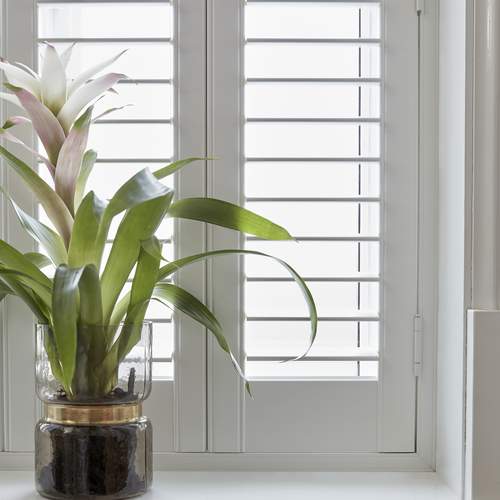 Privacy & Security
The versatile design preserves your homes privacy keeping prying eyes out. Especially important if your home is overlooked or at street level.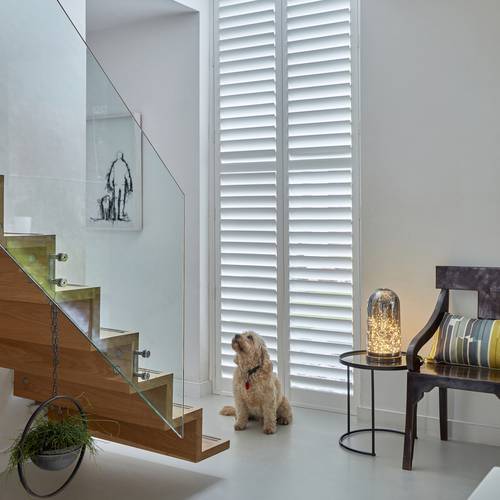 Operating Shutters
Faux Wood Shutters are inherently child-safe with no operating cords or chains. Our easy-to-use louvres and tilt rods let you open and close, tilt or stack the shutter panels to suit your changing needs - day or night.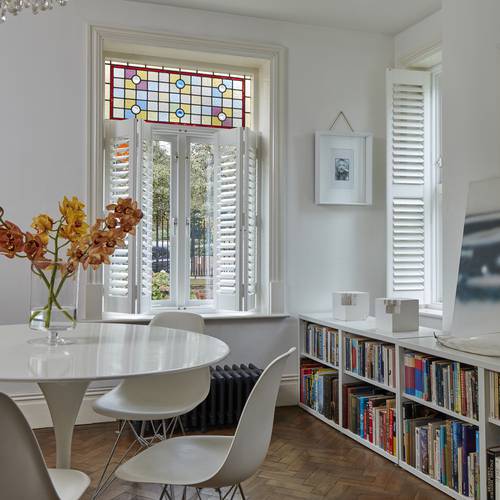 The Luxaflex® Guarantee
Book a Shutter Consultation
When investing in your home it pays to get expert advice. The first step to transforming your window is to book a consultation with your local Luxaflex® retailer. They'll guide you to the best shutter solution for your home and ensure expert measuring and installation for a perfect fit.
Find a showroom
Together with our local expert, you can look at inspiration for your room and get to know the products and materials you like.
Home consultation
We'll measure your dimensions, assess your lighting, and make sure everything is perfectly designed for your home
Seamless installation
Relax and let Luxaflex® professionals do what they do best. Always knowing you're covered under our guarantee.