Why Choose Full Height Shutters?
Full height shutters elongate the window with a classic style that never goes out of fashion.
Covering the entire height and width of your window, Full Height Shutters offer many benefits including complete privacy, light control, and enhanced security. And when the louvers and panels are closed, they can help to insulate your home when the weather turns colder.
When you invest in Luxaflex® shutters, you'll be guaranteed a superb made-to-measure product that will fit your windows perfectly with our expert measuring and installation service.
For expert advice visit you can visit your local Luxaflex® retailer who will guide you to the best shutter solution for your home. In the meantime, here are some helpful answers to questions you may have and some inspiration too.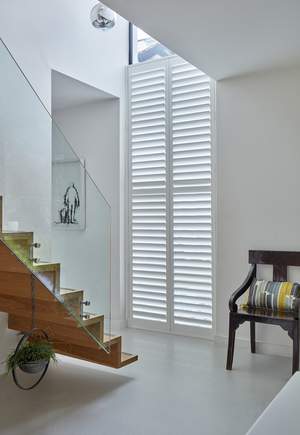 What is a Full Height Shutter?
Full height shutters are window treatments that cover the full length of a window.
You can choose a single panel that can be opened and closed like a door, or choose the concertina folding style which is great for large windows or patio and sliding doors.
Our Full Height Shutters are made with durable materials and elegant finishes that complement a wide variety of windows and doors. This includes sliding glass doors, patio doors, French doors, and bifold doors, and regular windows.
This means for every window or door you can create a cohesive look throughout your home.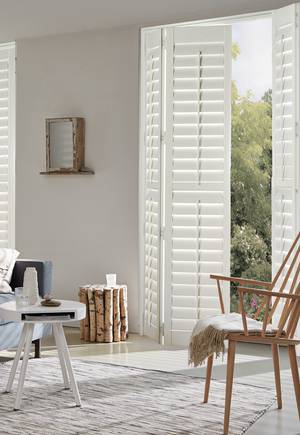 Can Shutters Help Privacy?
Preserving our privacy is important especially for bathrooms, bedrooms, or key rooms that are overlooked by passers-by or neighbours.
Full height shutters give you the perfect combination of flexible privacy whilst still enjoying the natural light we all crave.
Our easy-to-use louvres and tilt rods let you open, close, tilt or stack the shutter panels to give you the privacy and peace of mind you require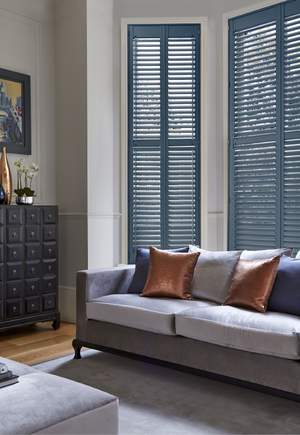 How do Shutters Control the Light?
Shutters offer flexible light control as they let in the light to create an outdoor feeling but you can quickly adjust the louvres to feel more secure and private, or get extra shade from the sun or harsh light.
You can also open the shutters completely by stacking them to one side to enjoy the view, or to open your windows to let fresh air circulate.
As the light changes throughout the day and night, you can simply tilt the louvers to get more or less light depending on your needs.
If your home has very warm south-facing rooms, full-height shutters can reduce the heat and light to make a room feel much cooler and more comfortable.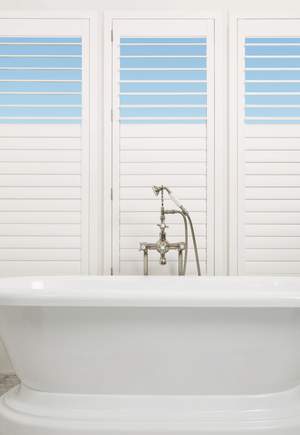 Can I use Shutters in the Bathroom?
Our full height shutters work brilliantly in bathrooms (and kitchens) where condensation and humidity are high.
The sleek and solid design of our faux wood shutters reduces the risk of warpage, cracking, fading, chipping, peeling, or discolouring. And the tough and UV-resistant materials are easy to clean with soap and water.
Plus, the stainless-steel hinges won't rust, so stay looking as good as new. Faux wood shutters also allow air to circulate easily in the bathroom providing good ventilation.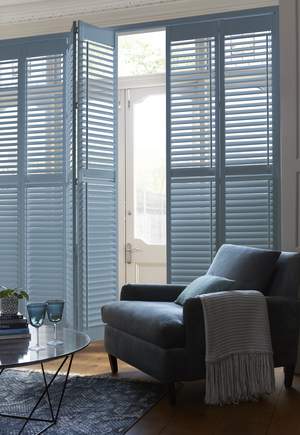 Are Shutters Energy Efficient?
The excellent insulation properties trap cold or warm air between your Luxaflex® Full height shutters and the window.
This reduces heat loss in the winter months and reduces heat gain in the summer. This can help make your home more comfortable and energy-efficient all year round.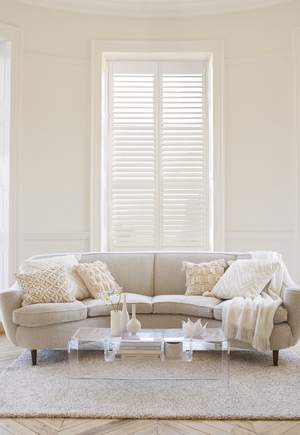 Will Shutters Increase My Home's Value UK?
Having a home with kerbside appeal can be very important especially when selling your home.
Made to measure shutters, if included in your house sale, will be a unique selling feature adding value to your home. Shutters always look superb both from an exterior and interior viewpoint.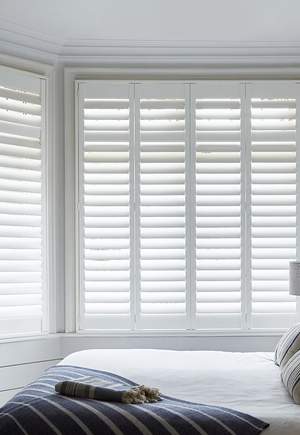 Are Full Height Shutters Practical?
Absolutely! Full height shutters are functional and user-friendly with a great style too.
And they are very practical as the shutters can be fitted inside or outside the window recess. This is a useful feature if space is at a premium in the room. And full height shutters often make a window (and room) feel much bigger than it really is.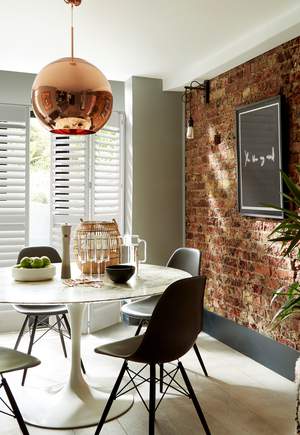 Top Features of Luxaflex® Full Height Shutters
Expert advice from specialist Luxaflex® retailers
Professional measuring and installation
Flexible light control, privacy, and security
Natural wood stains and painted styles
Water-resistant options available for kitchens and bathrooms
Energy-efficient – insulates your home all year
Helps reduce exterior noise
Suits all decor styles
Perfect for windows, patio doors, sliding, and bifold doors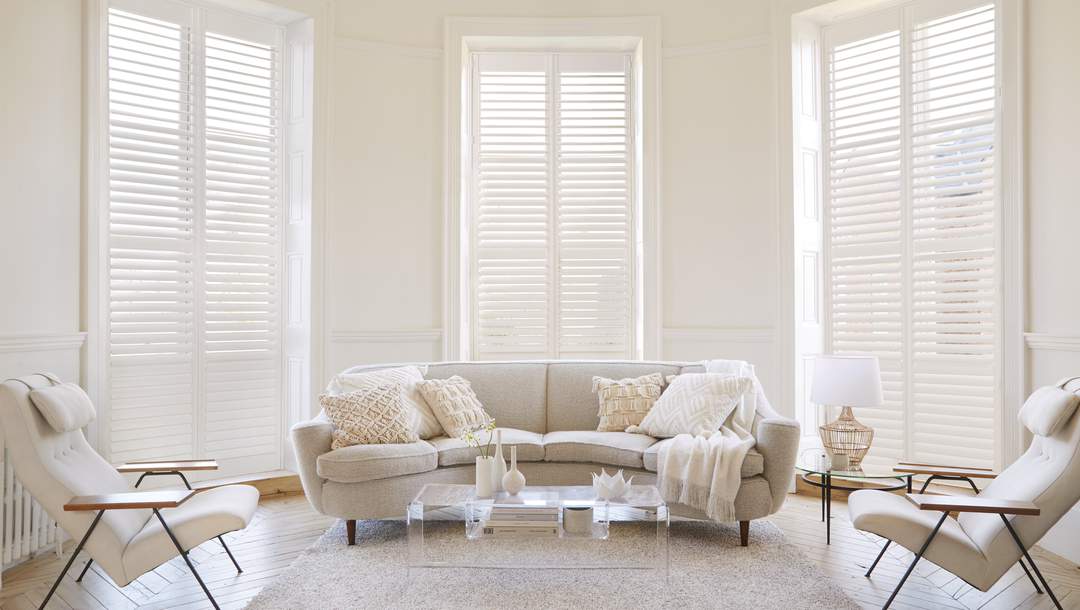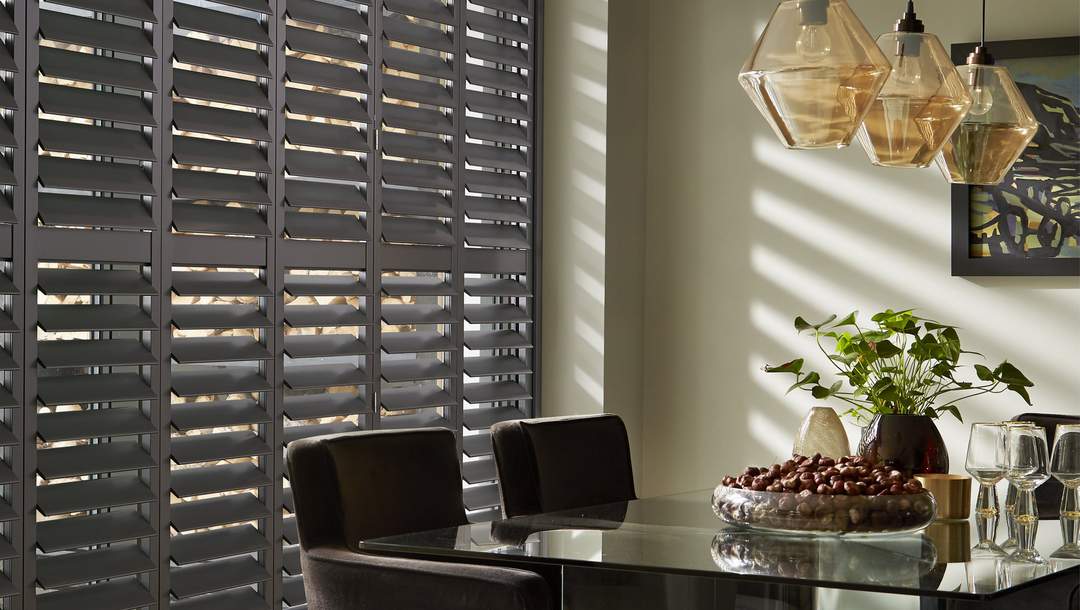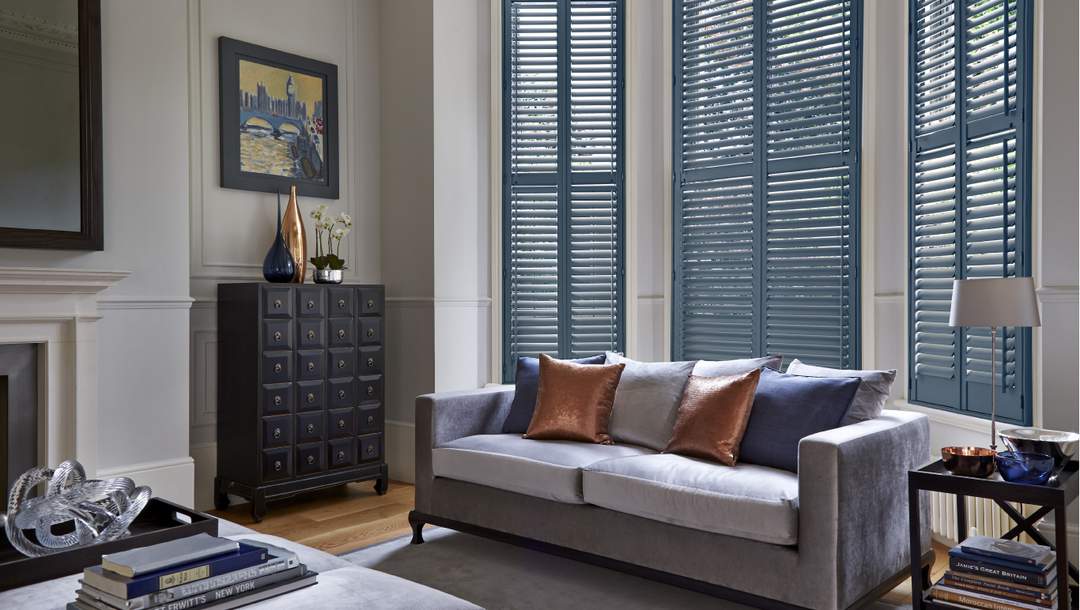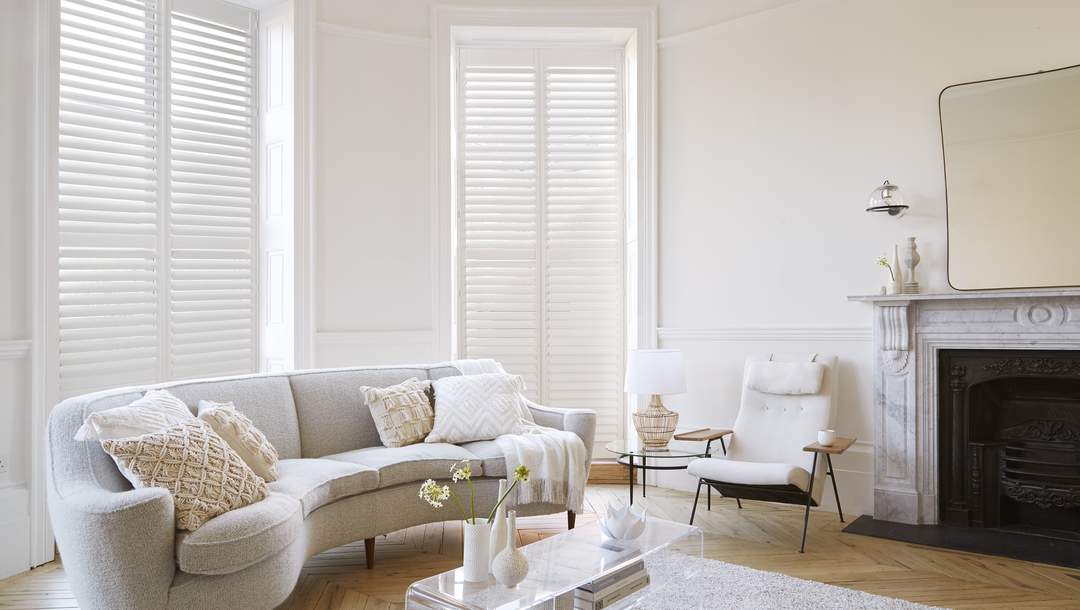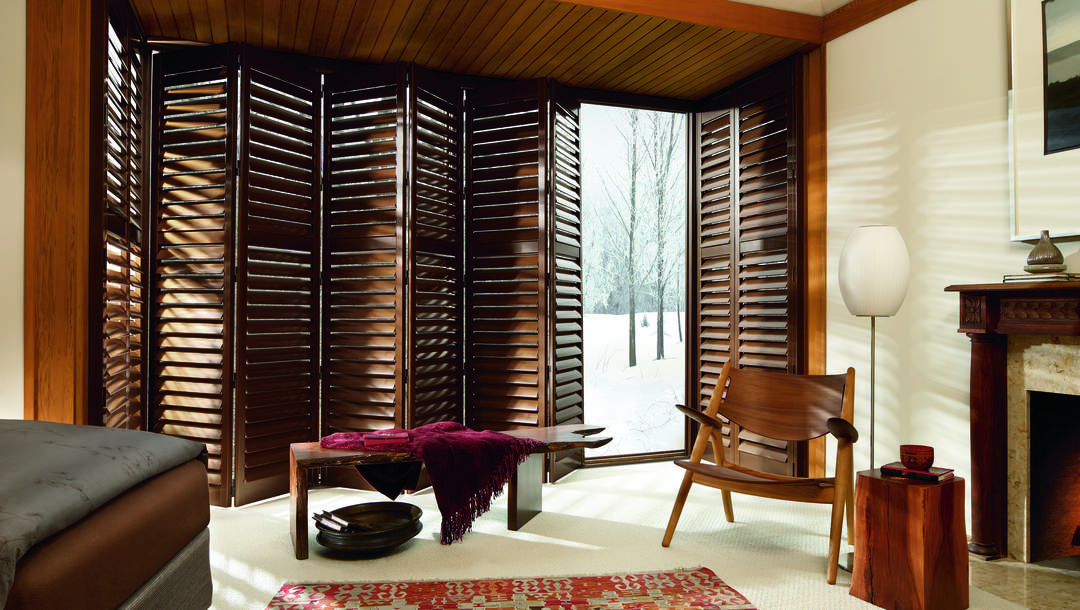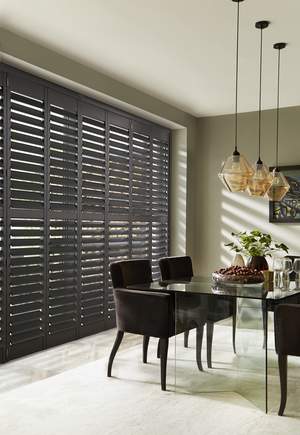 Where to Buy Full Height Shutters UK?
When investing in your home it pays to get expert advice. The first step to transforming your window is to book a consultation with your local Luxaflex® retailer. They'll guide you to the best shutter solution for your home with expert measuring and installation for a perfect fit. Book a consultation today!
FAQ's - Full Height Shutters