Venetian Blinds - Design classic - Made to measure - Sustainable materials - Smart home control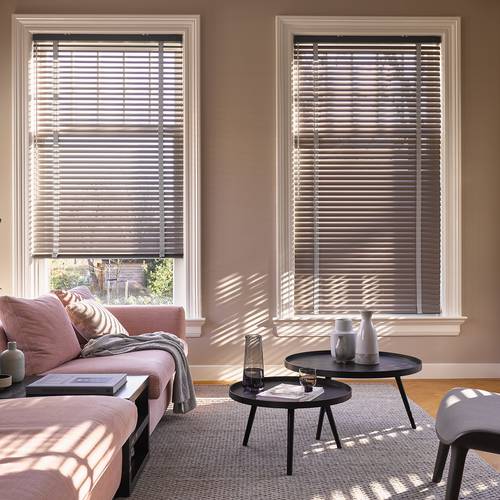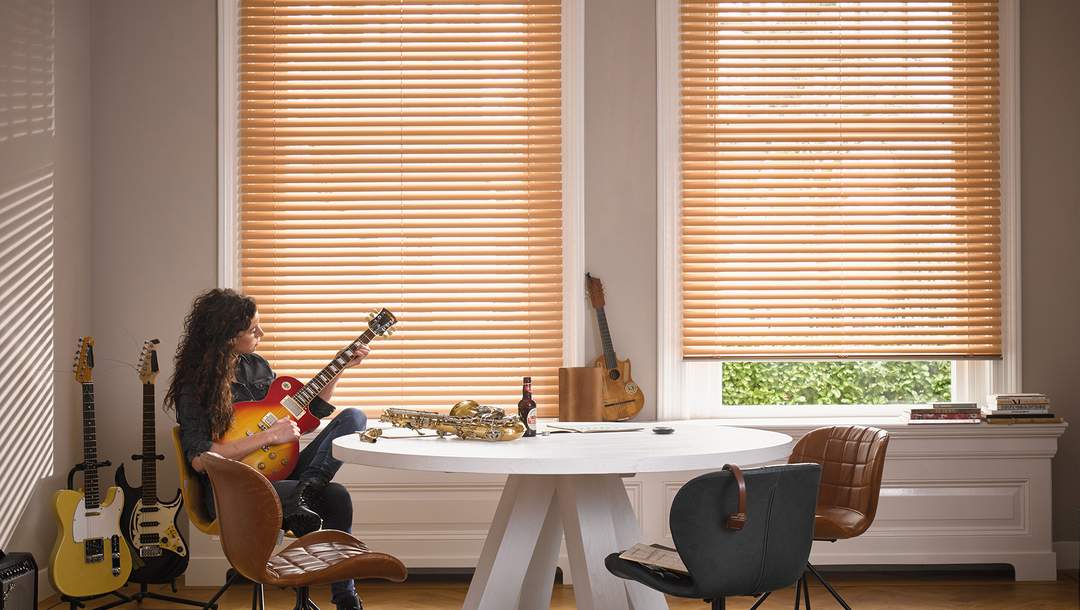 Dining Room Venetian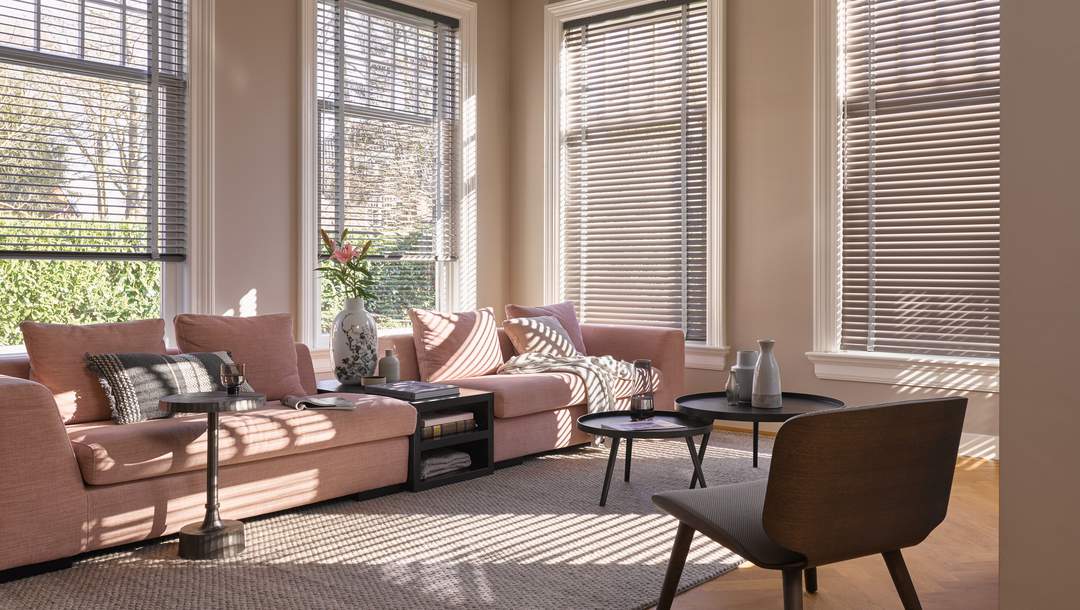 Soft Grey Venetian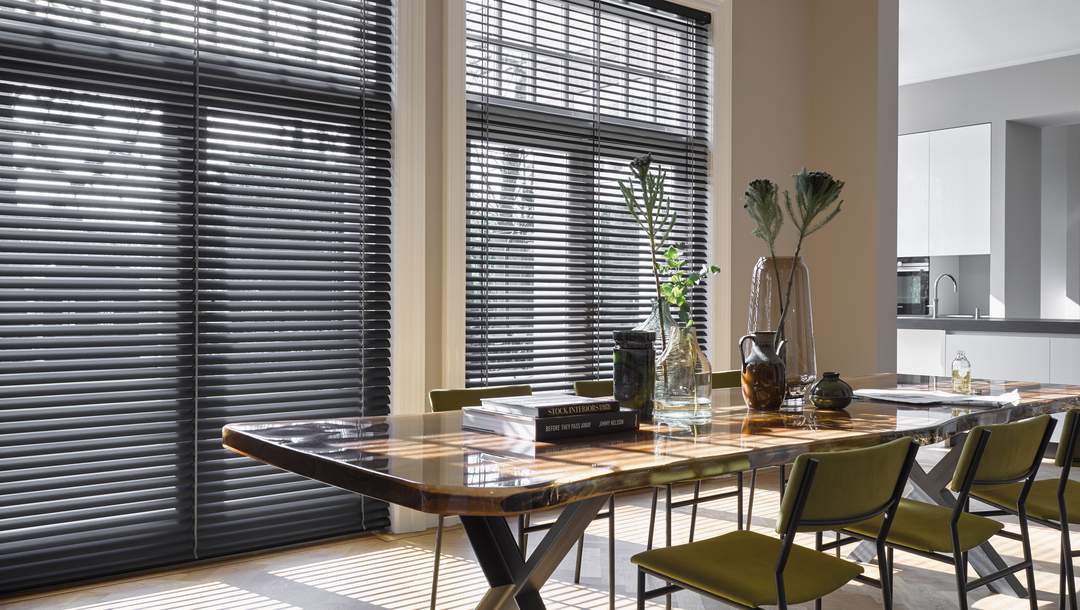 Dark Grey Venetian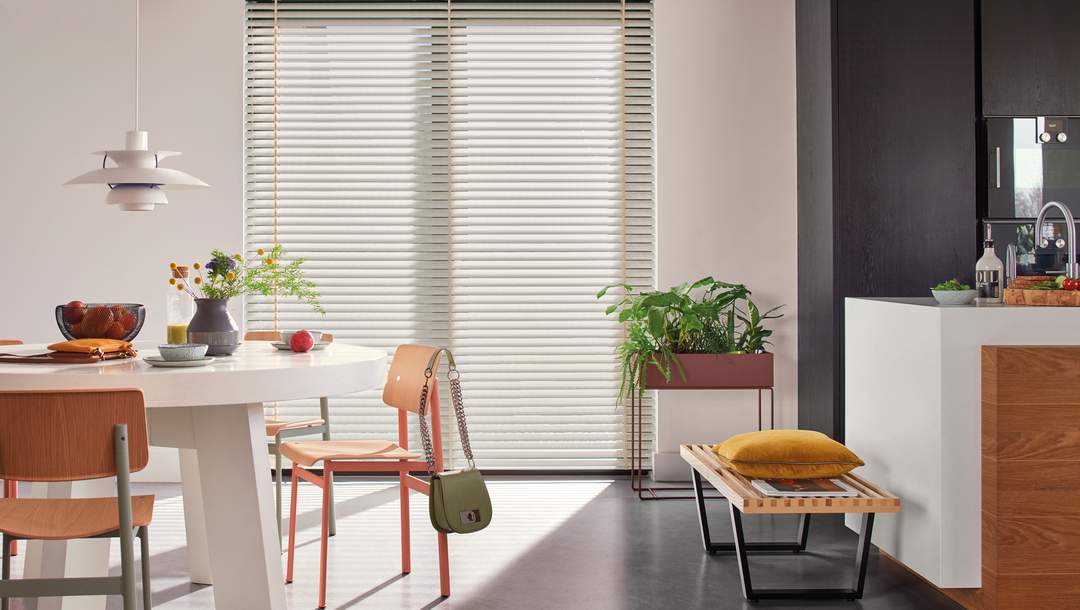 White Venetian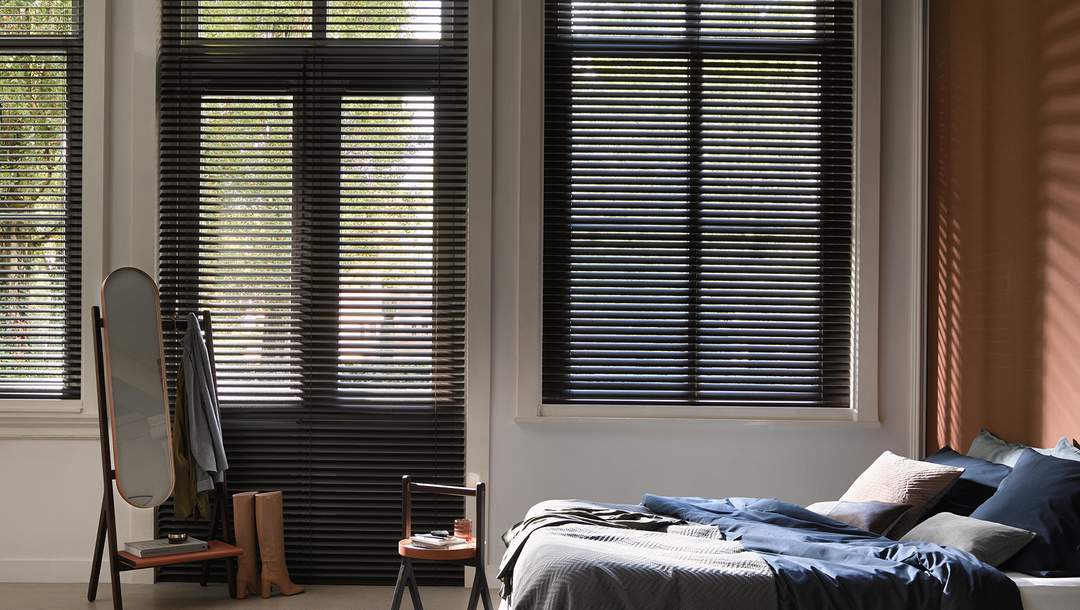 Dark Grey Venetian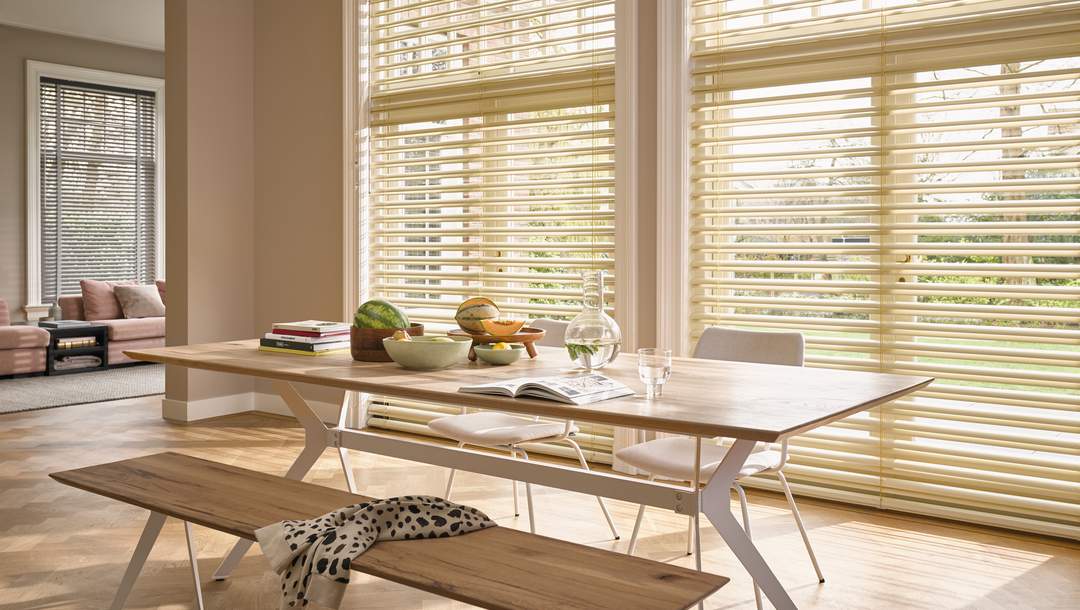 Gold Venetian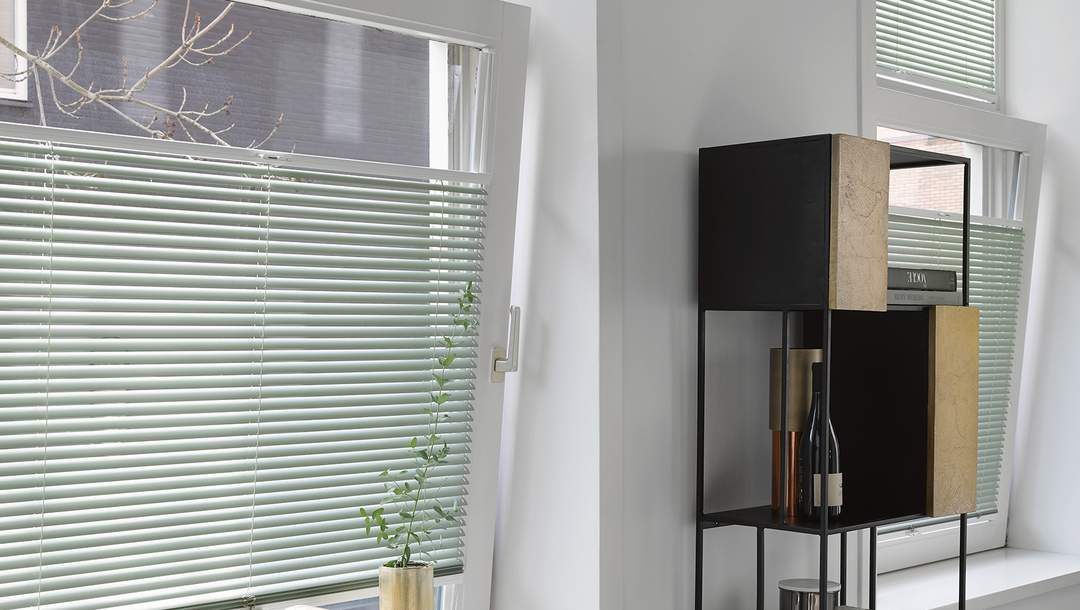 Pastel Green Venetian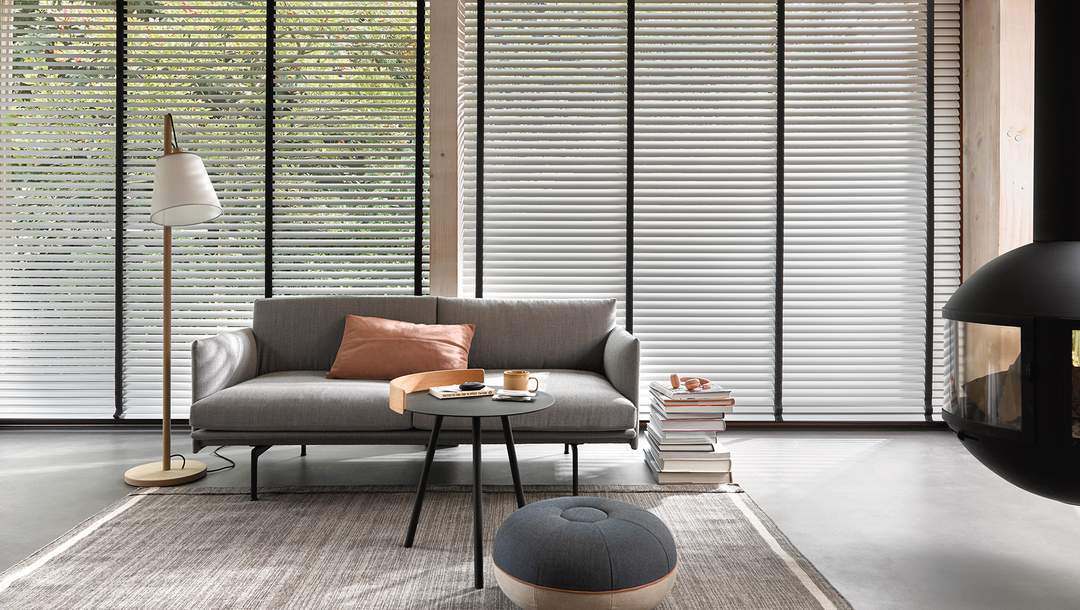 Black & White Venetian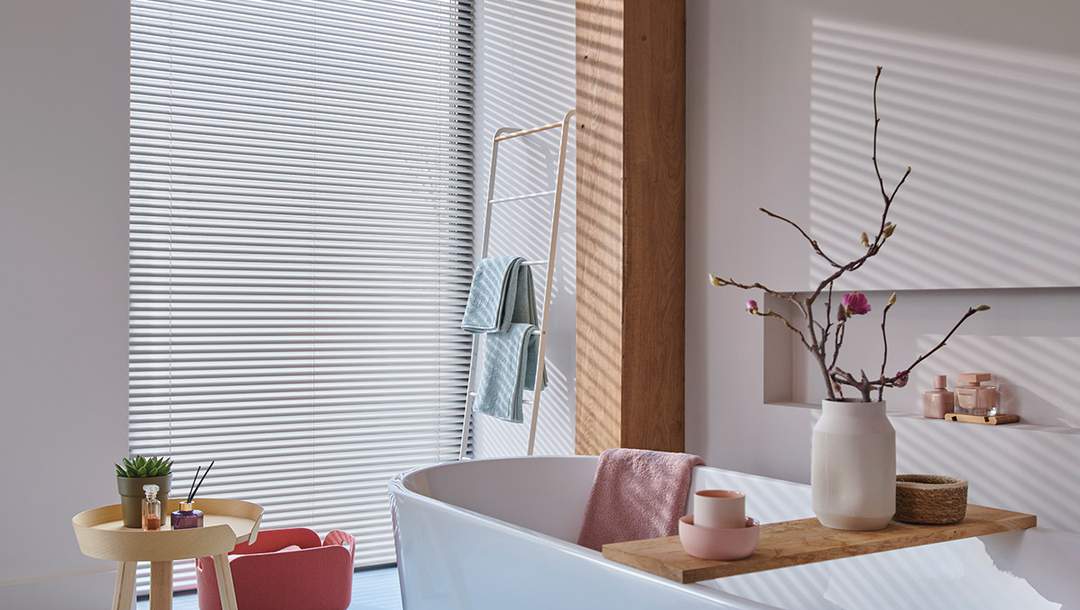 White Venetian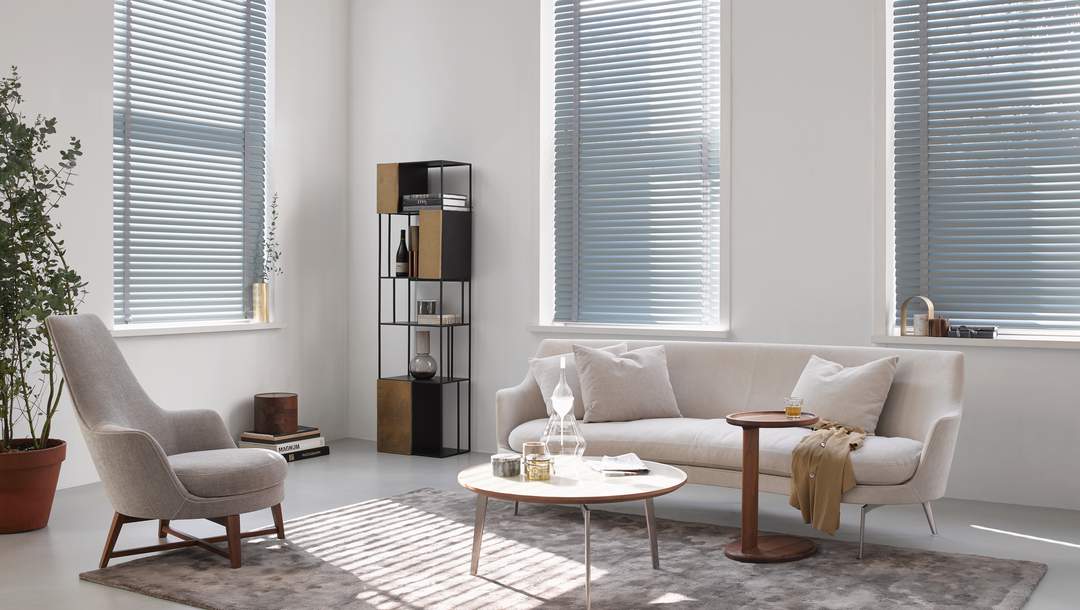 Pastel Blue Venetian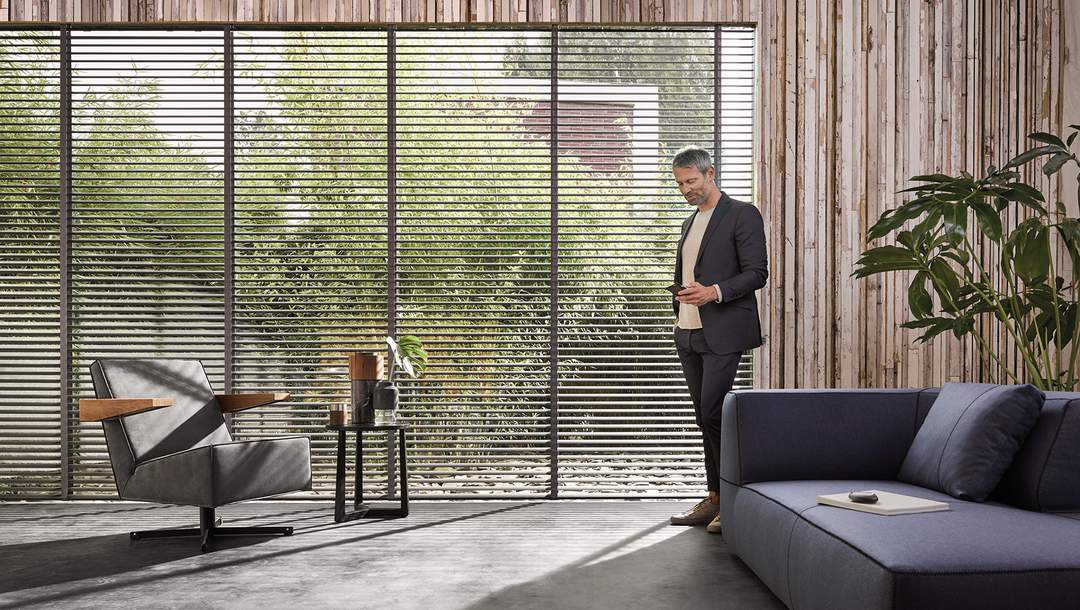 Black Venetian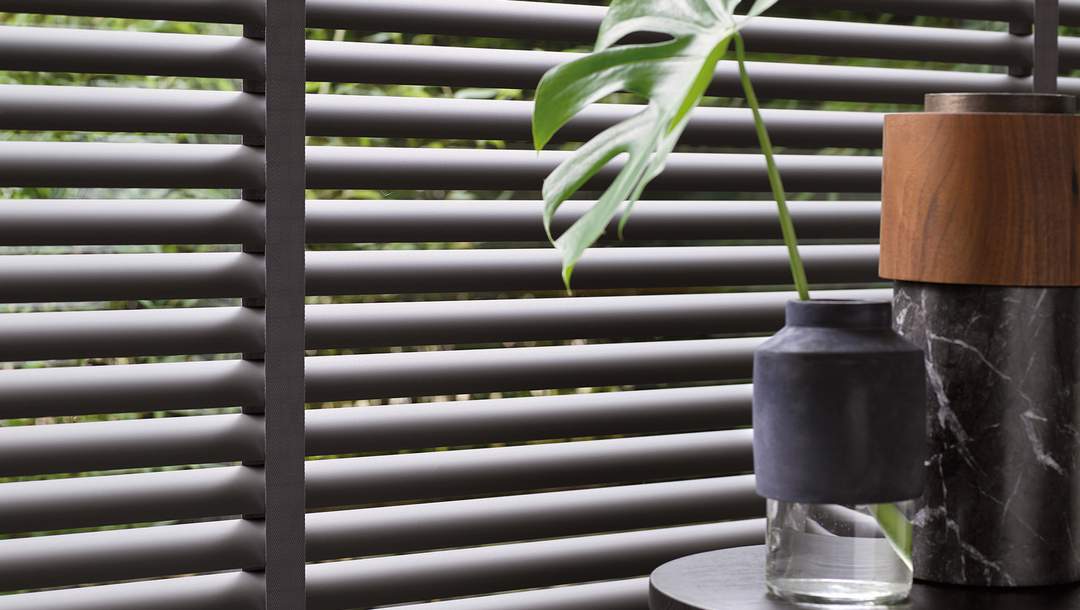 Black Venetians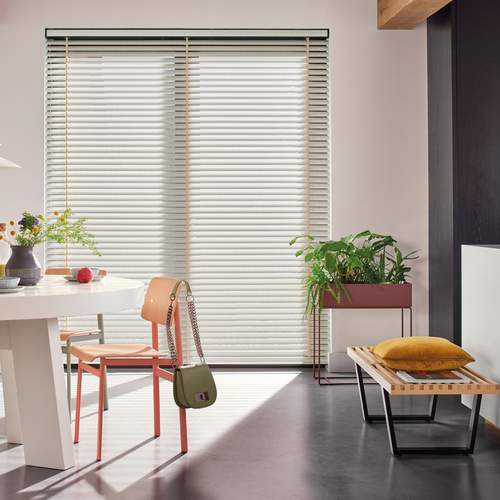 Venetian Blinds - Texture and Softness
Transform the atmosphere in any room with the very latest colours and design trends with textured and soft-touch looks that work perfectly with modern or classic interiors. Ask to see our unique two-tone slats with one side designed to enhance the available daylight and the other to create a richer tone for cosy, intimate evenings.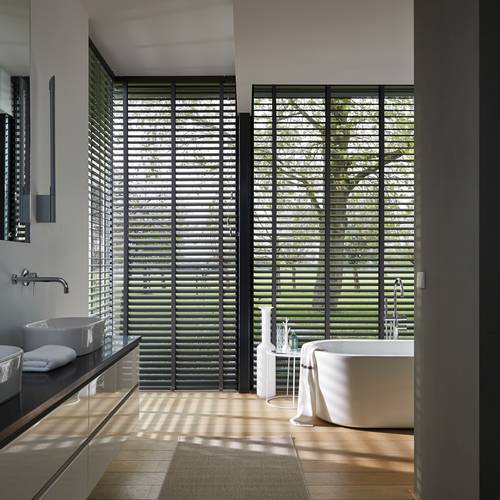 Colour & Style
From pastel tones to the glamour of gold or timeless black and white, Luxaflex® Venetian Blinds add style to every window. Our luxurious metallic looks and warm, natural tones, transform the quality of the light and provide privacy when you need it.
And when you invest in custom-made, you can add stylish linen look tapes in a contrasting or subtle colours as another exciting way to personalize your new Venetian blind design.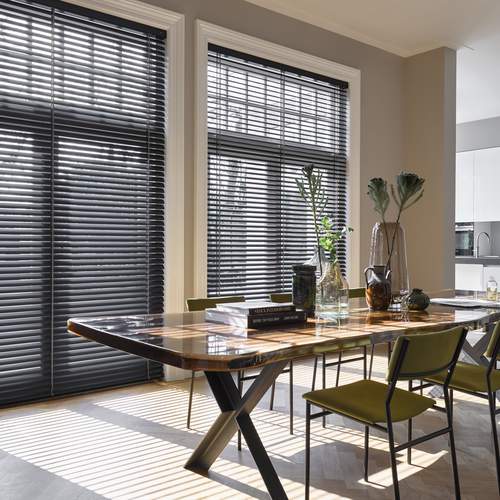 All in the details
Made of recycled aluminium, our custom-made Venetian Blinds deliver both the sophistication and eco-credentials that modern homes demand. With our unique commitment to innovation, we've taken our original window blind to the next level with new materials, finishes, and advanced operation choices.
From sleek designer headrails to decorative woven tapes, compliment your Luxaflex® window covering with a coordinating or contrasting finish and take your design to the next level.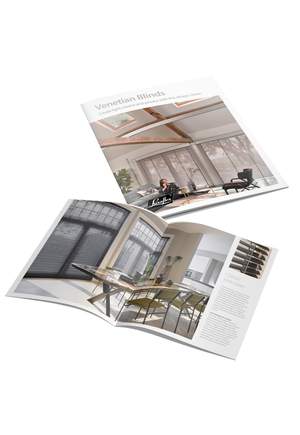 Thanks for your request
We will respond to your request as soon as possible.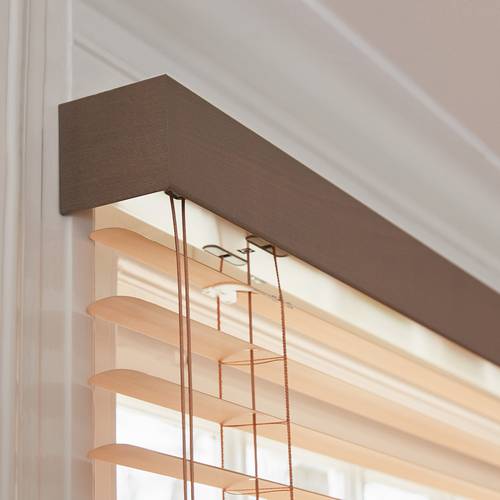 Wood elements- natural beauty
Bring the warmth and sensuality of wood home with one of our elegant wood valances and matching bottom bar options to add a sophisticated finishing touch to your Venetian blinds. Make your blind as individual as your home.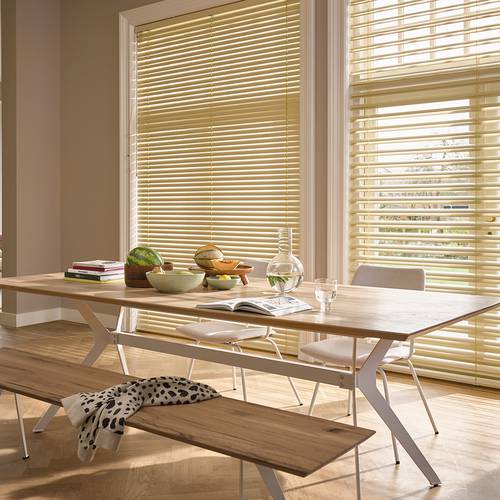 MegaView® Venetian Blinds
Enjoy twice the view with MegaView® Venetian Blinds
Size it up! Privacy and light management matter, but so does the view.
If you want to focus on yours, our unique MegaView® close and tilt just like a normal venetian blind, but when open reveal twice the view to the outside. When tilted or closed, they offer superb privacy.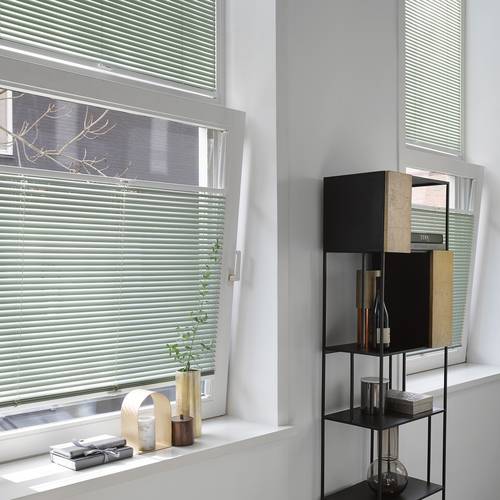 Top Down - Bottom Up Control
As easy as it sounds. Just choose which part of your window to reveal by raising or lowering the top and bottom of your Venetian Blind to get the perfect balance of light control and privacy you need in your home.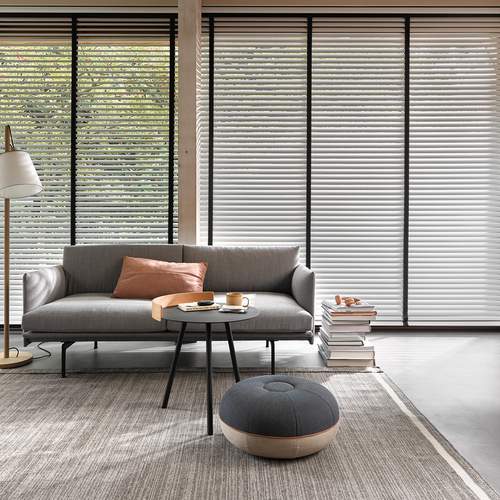 Do You Have Extra Large Windows?
Our DESIGN XL Venetian blind seamlessly integrates modern edged design with a mix and match top headrail and bottom bar in white, silver, or black finishes. Combined with decorative tape, this sharp contemporary design sits elegantly in larger windows.
Ensuring that your Venetian slats always look good, our unique bounce-back feature allows the slats to spring back into shape when touched.
Find a Luxaflex® Showroom
Get expert help and advice to choose the right solution for your home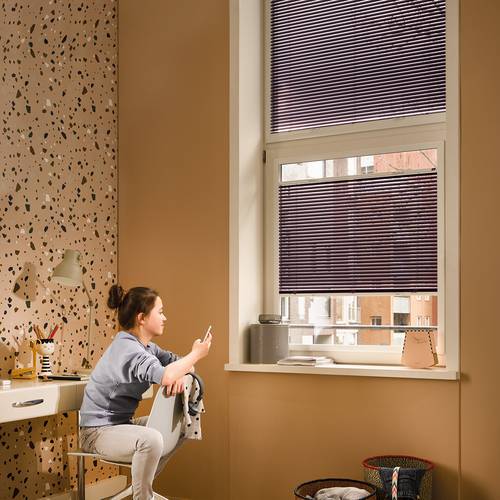 No Drill Venetian Blinds
New windows you don't want to drill?
Our new FrameFix™ system requires no drilling as the magnetic frame attaches your blinds seamlessly to the window frame. Ideal for most UPVC and aluminium windows.
And with handy features for light control and privacy, our unique No Drill Venetian Blinds are designed to enhance every room they grace. And with the personal service of our expert retailers, you'll enjoy a stress-free experience to get the very best solution for your home.
Top features;
No damage to window frames
Versatile light and privacy control
Enhanced energy efficiency
The latest colours and designs
Custom made quality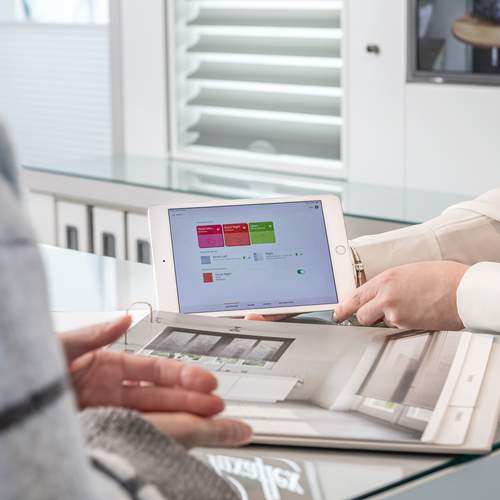 Find a showroom
Together with our local expert, you can look at inspiration for your room and get to know the products and materials you like.
Home consultation
We'll measure your dimensions, assess your lighting, and make sure everything is perfectly designed for your home
Seamless installation
Relax and let Luxaflex® professionals do what they do best. Always knowing you're covered under our guarantee.