• Energy-saving • Room darkening • Stylish colours • Exclusive patterns • Smart home control • Insulating • Made to measure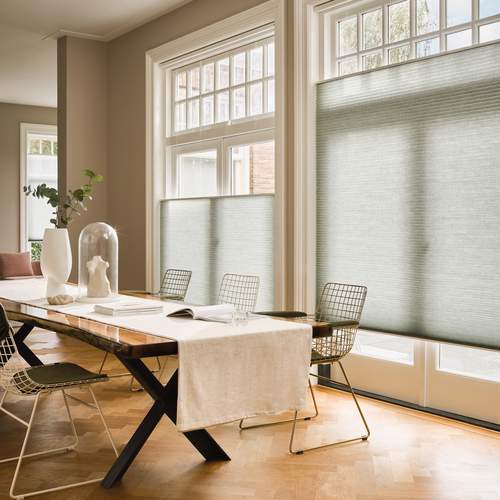 The Original Honeycomb Shade
Capture light beautifully and create a feeling of pure comfort in your home. Duette® Shades perfectly diffuse light and provide superb energy efficiency in your home, no matter the season.
The unique design creates an insulating barrier at your windows to regulate the temperature in a room, whilst reducing your energy costs. Stylish and smart!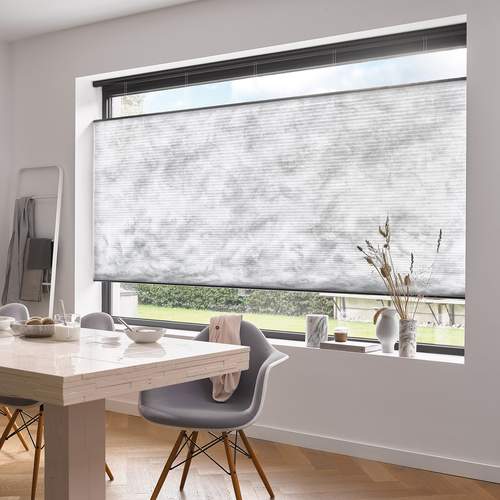 Duette® Shades
New Luxurious Fabrics & Colours
Enjoy the latest contemporary and classic Duette® blind styles in gorgeous colours and exclusive patterns to enhance the interior of your home. From subtle greys to warm tones and textures, Duette® blinds add style and sophistication to every window and room.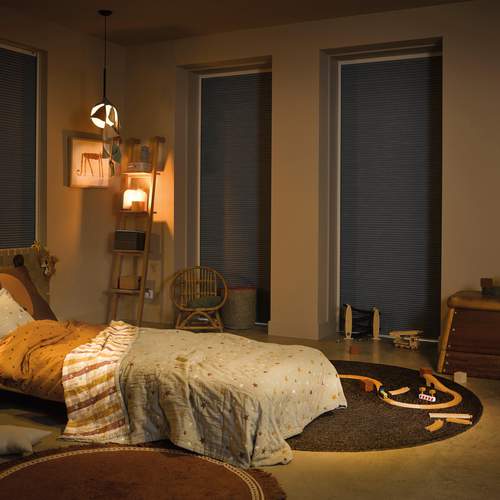 The Ultimate Room Darkening Blind
Duette® LightLock™ Shades
Enjoy movie night without harsh glare or reduce incoming light from disturbing the whole family whilst sleeping.
Our new Duette® Shades with the LightLock™ feature is the ultimate room darkening solution to absorb incoming light and prevent it from seeping into the room.
See how it works!
Duette® Shades - Discover Exciting Colour Choices
From the latest trend colours to classic whites and neutrals, browse a few of our new looks from sheer to room darkening styles. To see the full range of gorgeous Duette® Shades visit your local Luxaflex® retailer.
Transparent
Translucent
Room darkening
Duette® Shades Inspiration Browse New Ideas for your Home and Windows!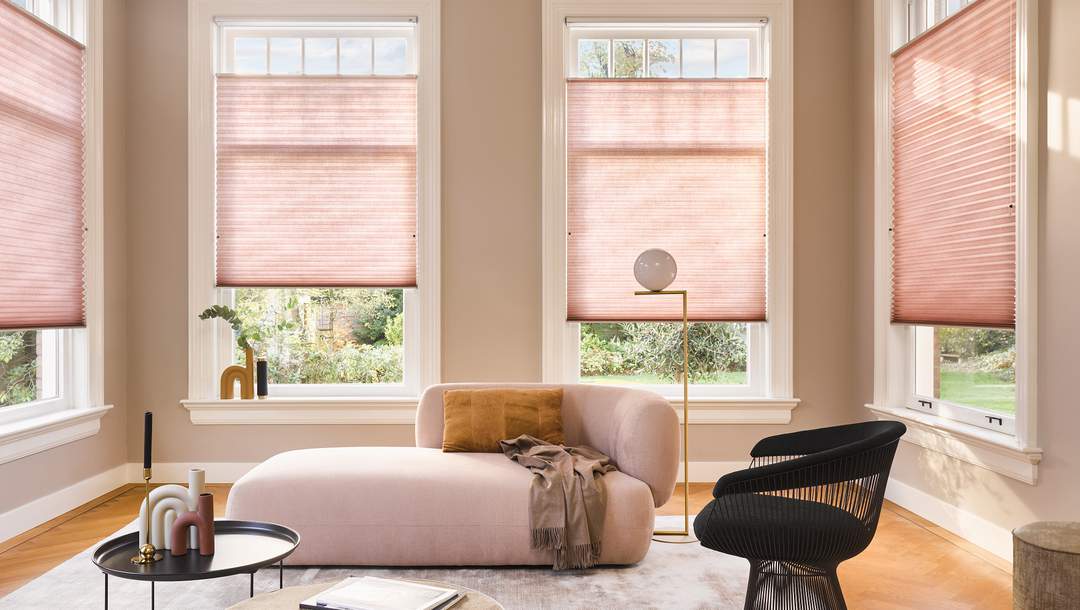 Duette® Shades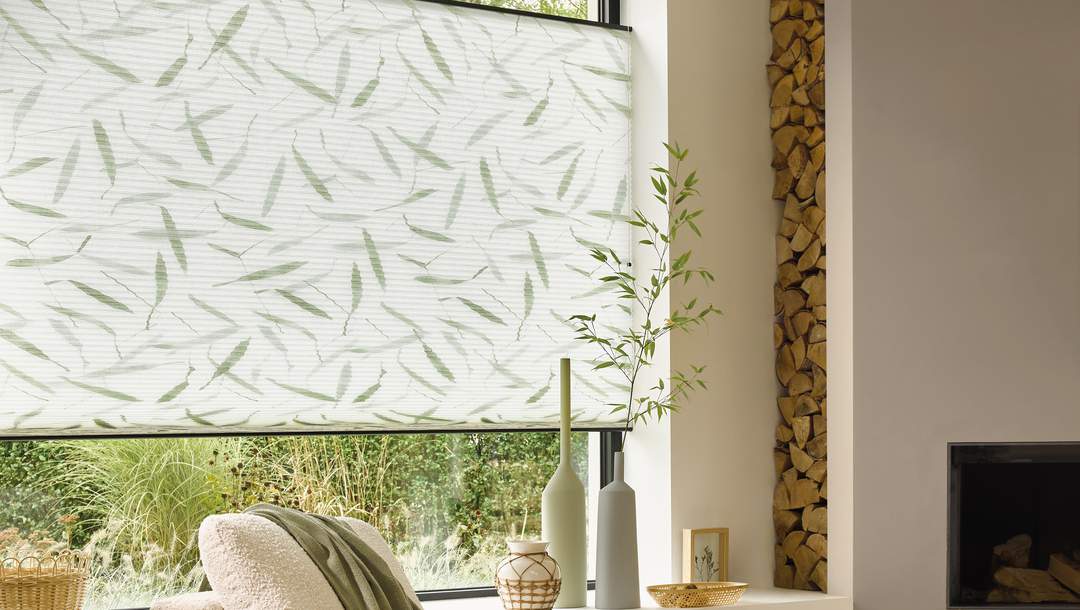 Duette® Shades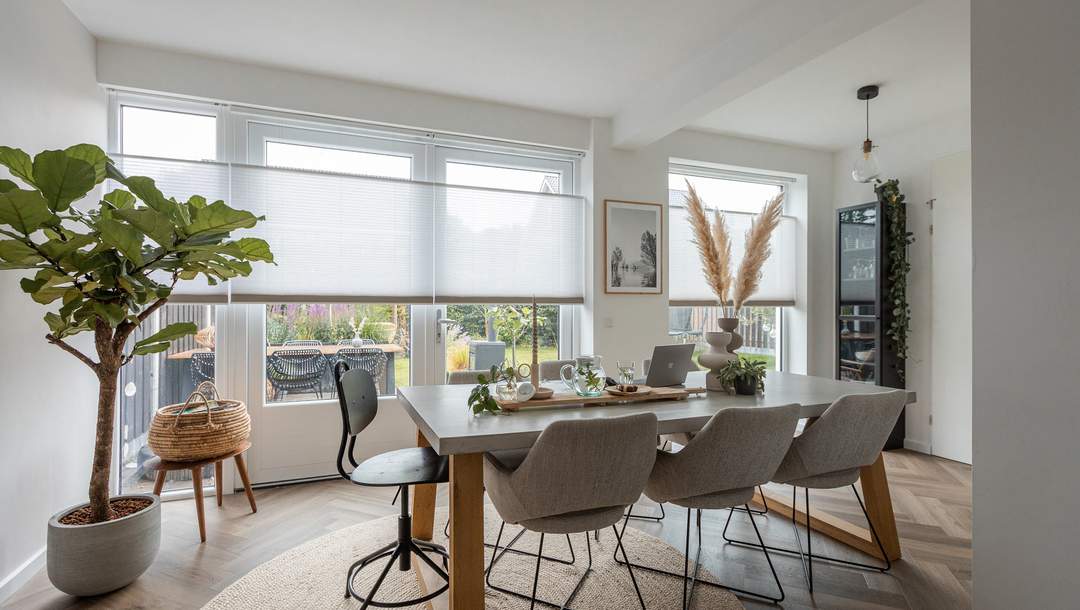 Duette® Shades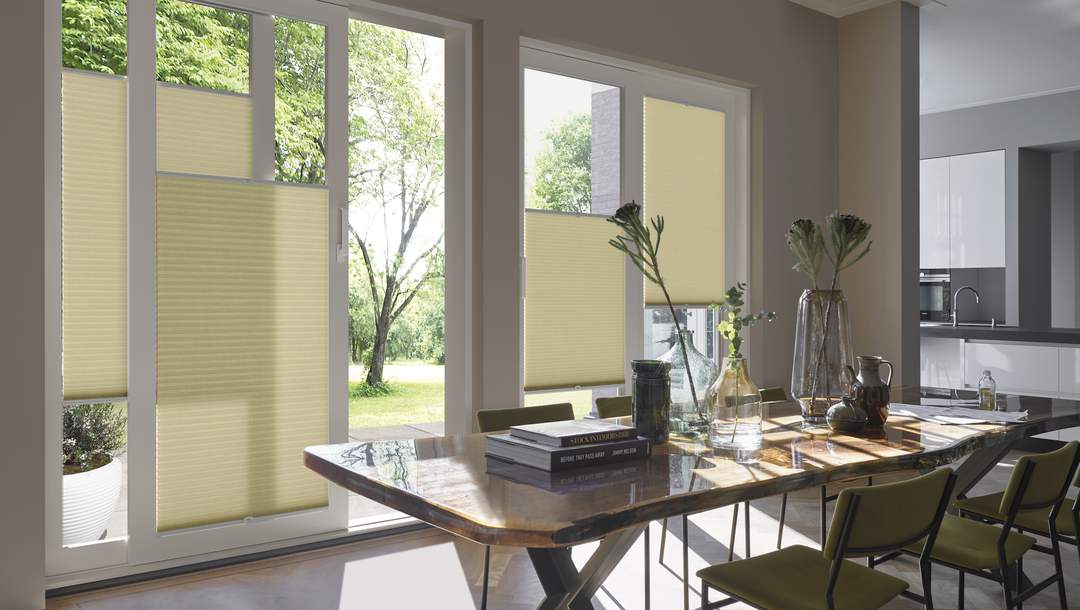 Duette® Shades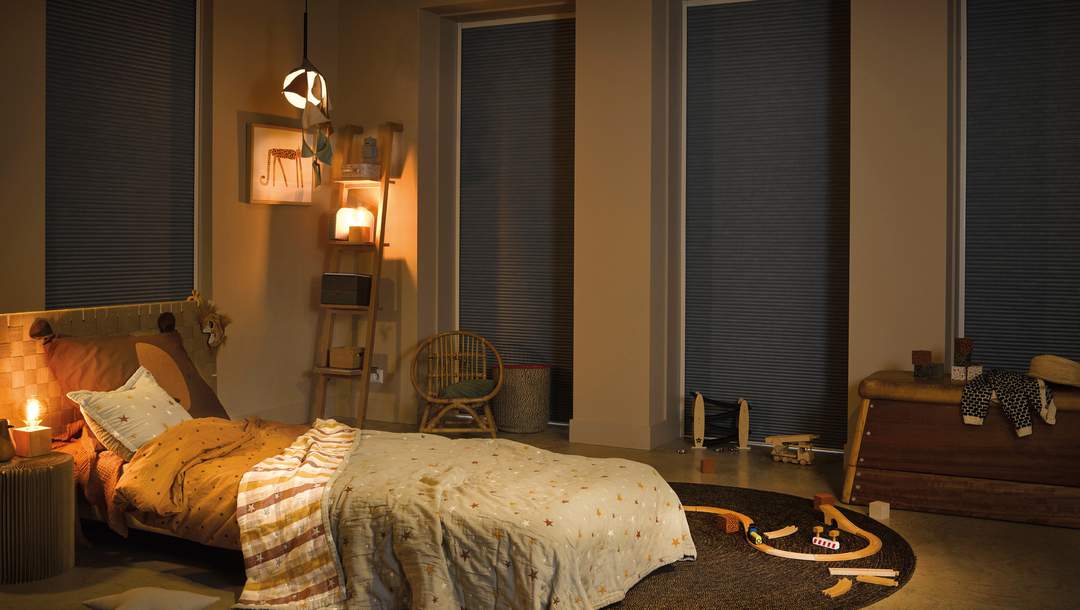 Duette® Shades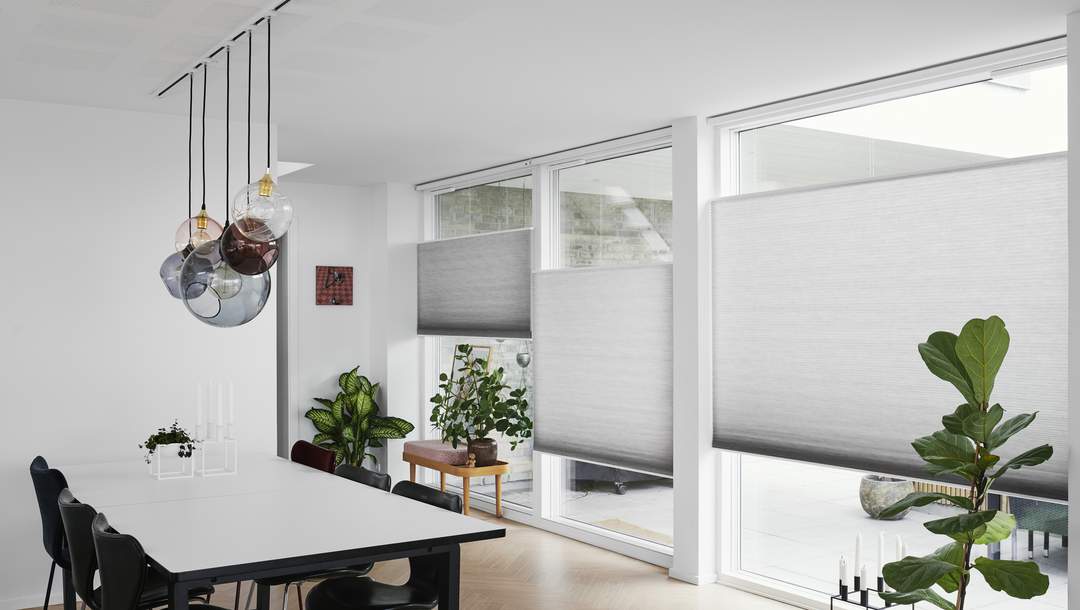 Duette® Shades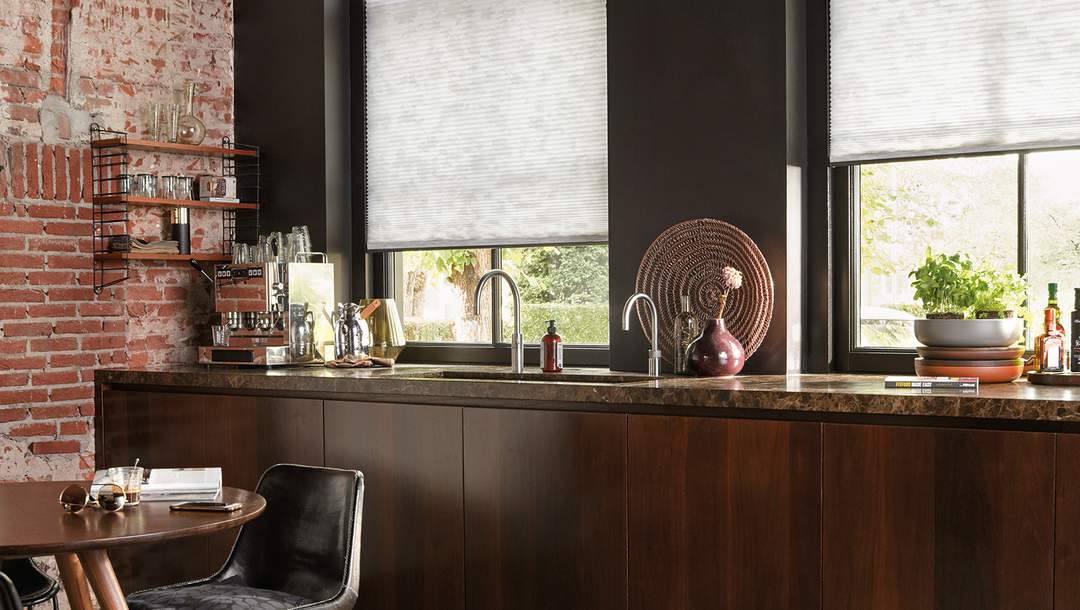 Duette® Shades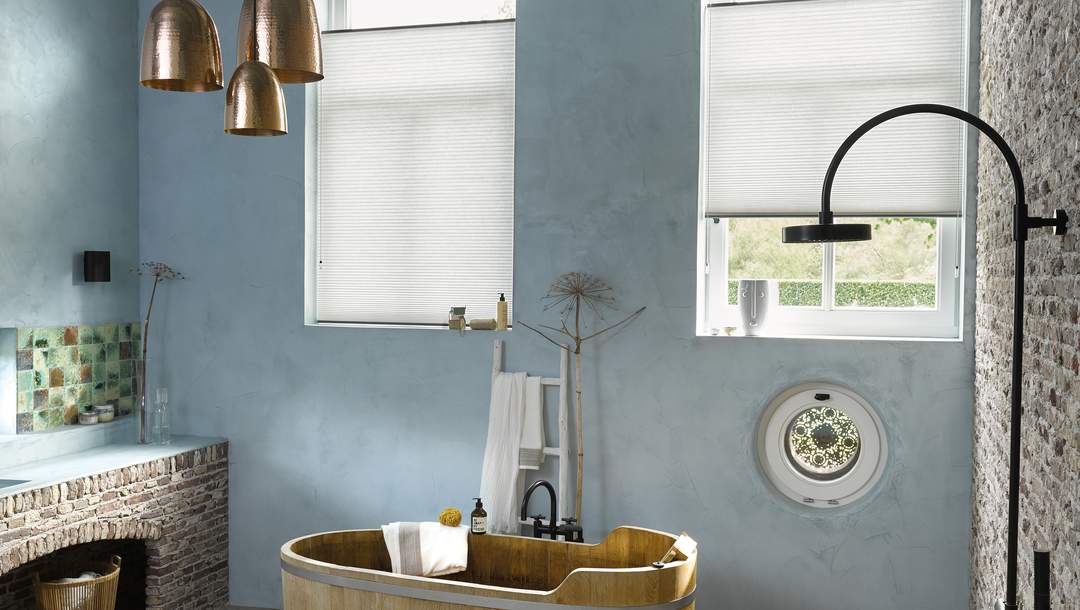 Duette® Shades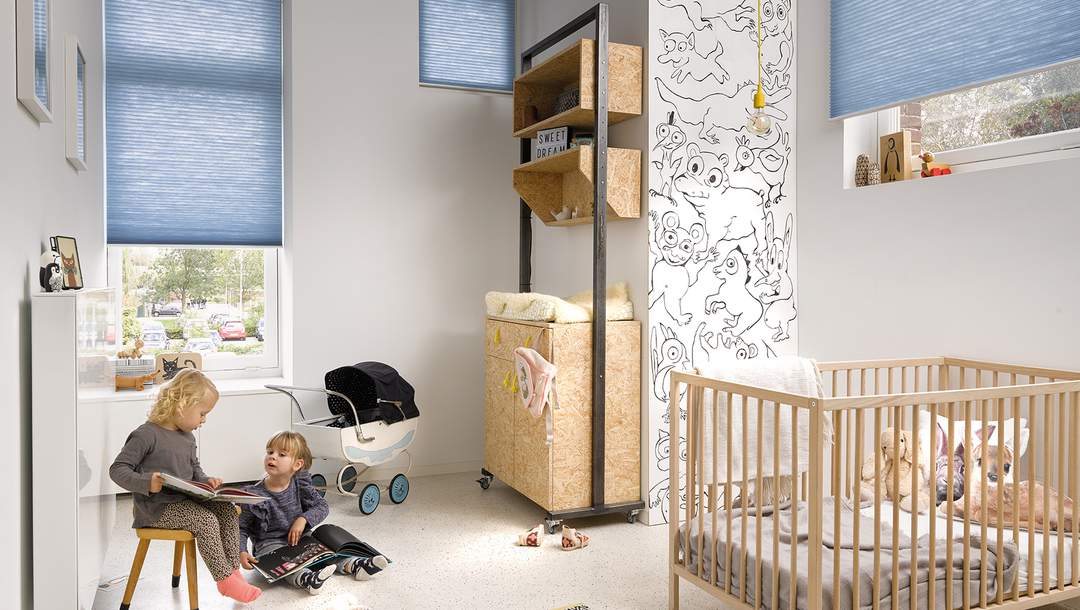 Duette® Shades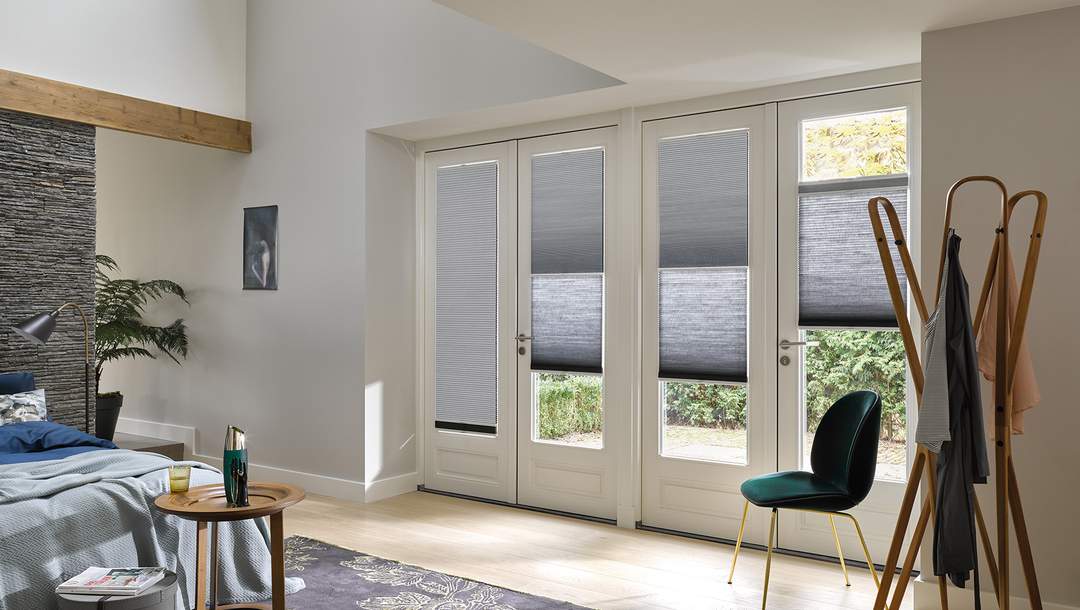 Duette® Shades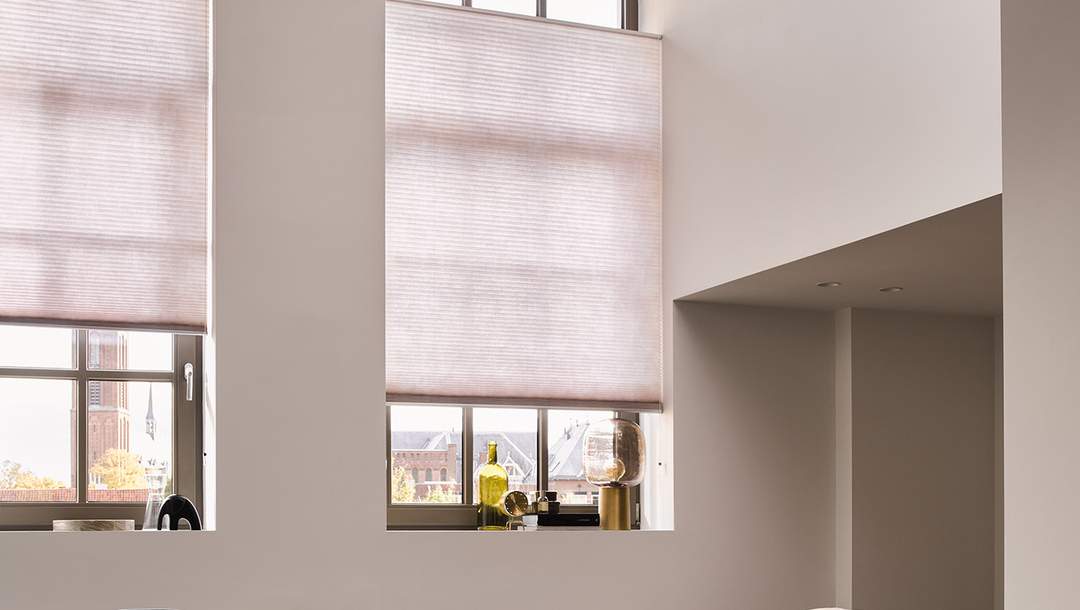 Duette® Shades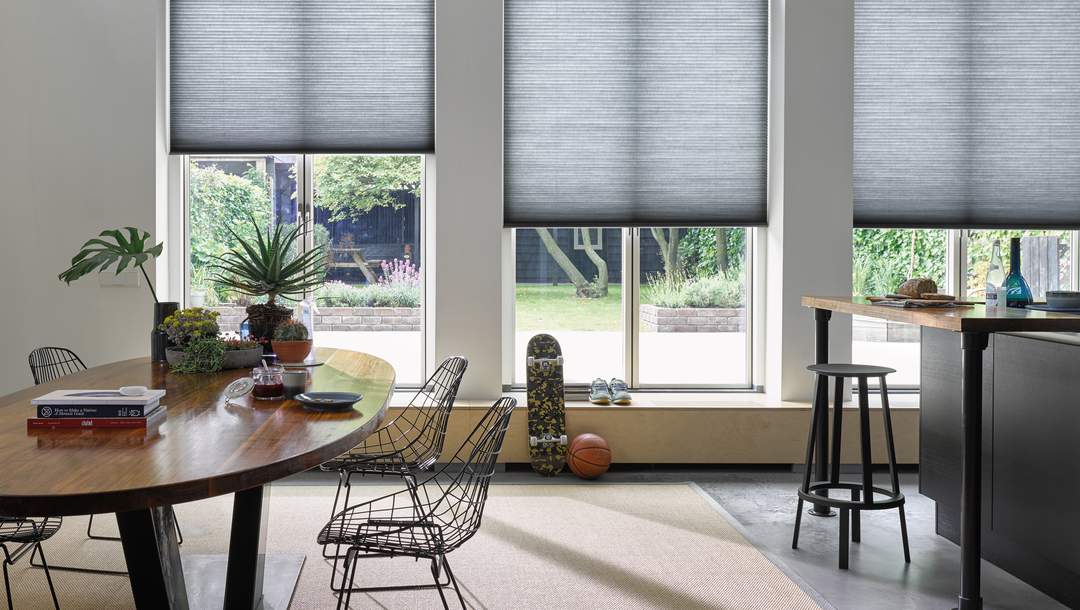 Duette® Shades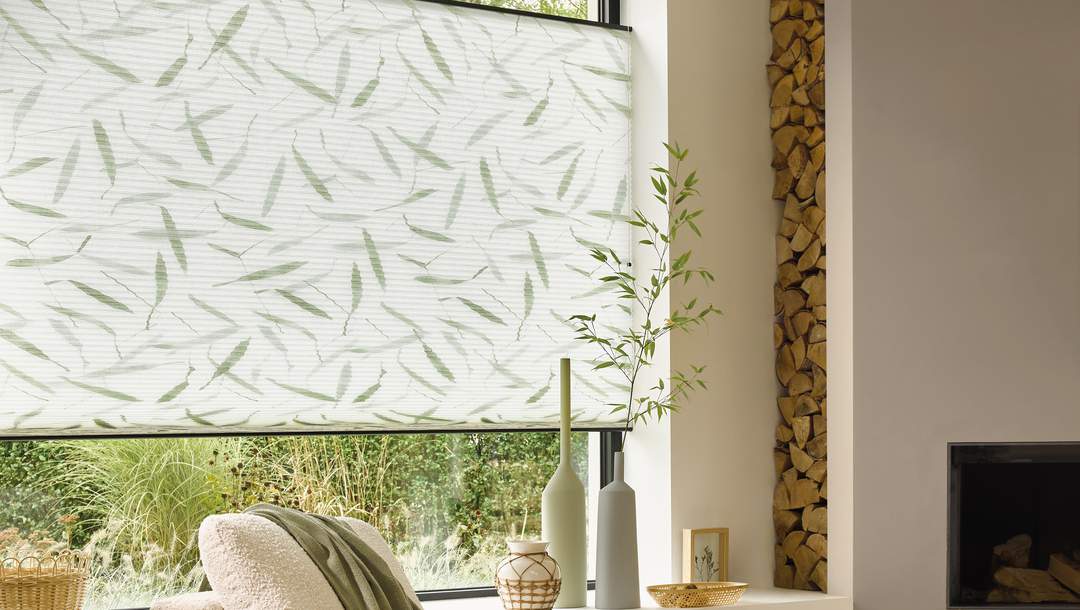 Duette® Shades
Duette® Shades - New Looks for Every Mood & Light
Whatever your décor style, our Duette® fabric range will help you control light beautifully with a choice of transparency and privacy options to suit every room from light filtering to room darkening.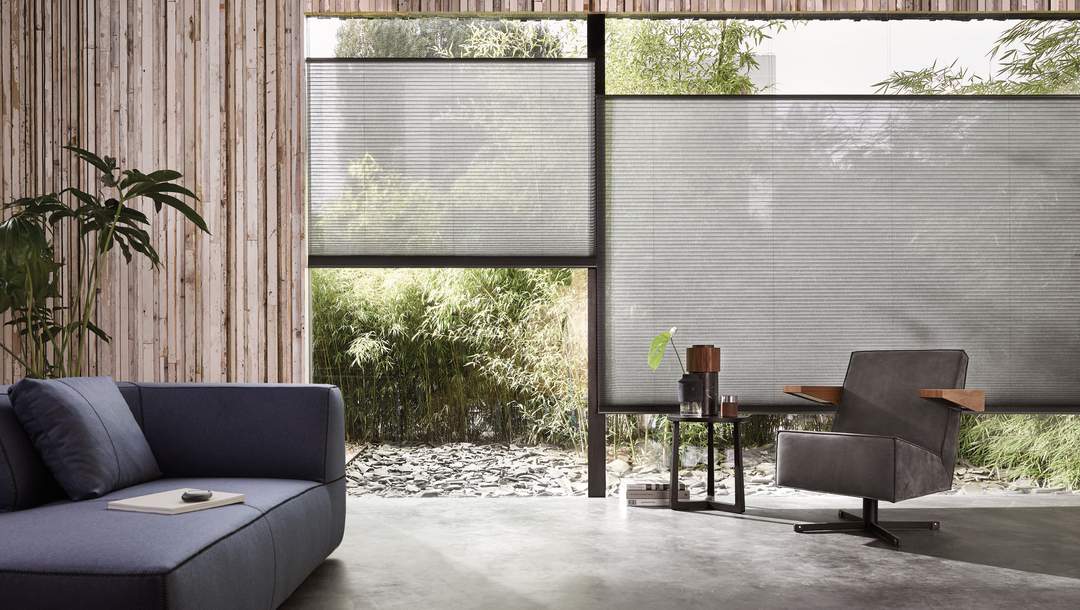 Sheer fabrics - Duette® Shades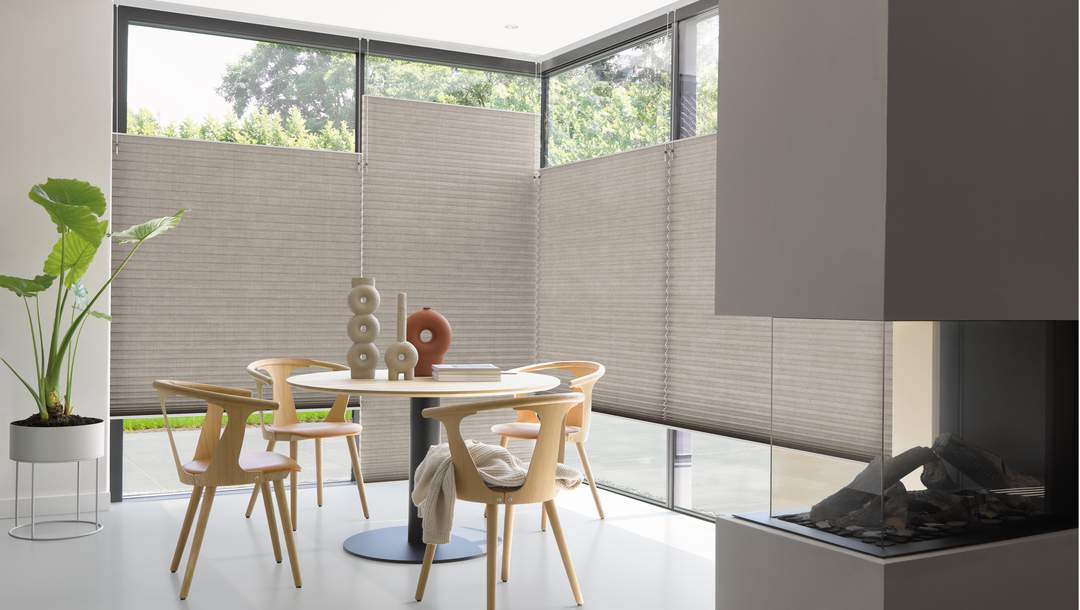 Translucent fabrics - Duette® Shades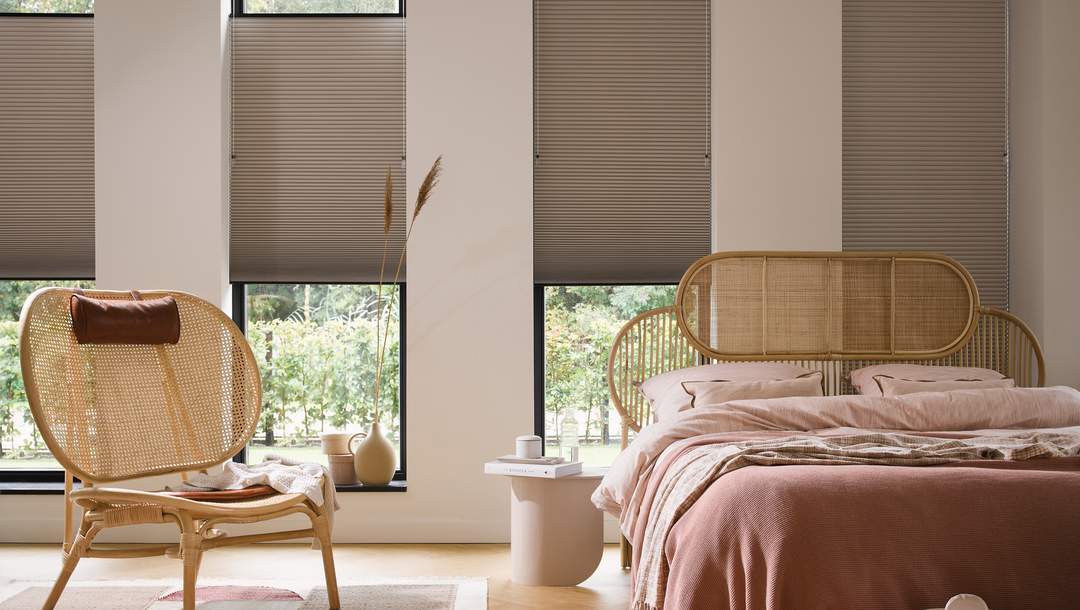 Room darkening fabrics - Duette® Shades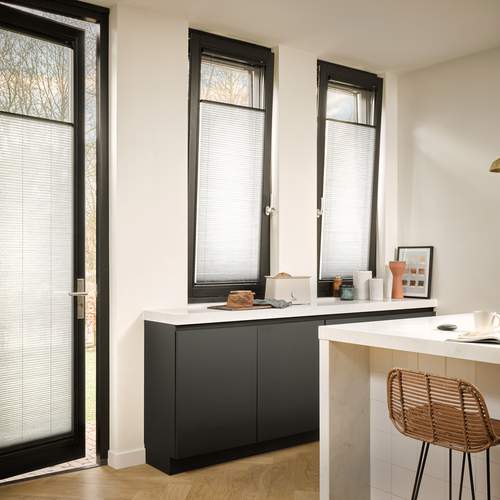 Duette® Shades
Sustainable Living
Up to 50% of a home's heating and cooling energy can be lost through its windows but with the unique design of Duette® thermal blinds, your home stays cooler in summer, warmer in winter, and insulated all year round. And we're proud to say our latest range of Duette® fabrics are A++ energy rated.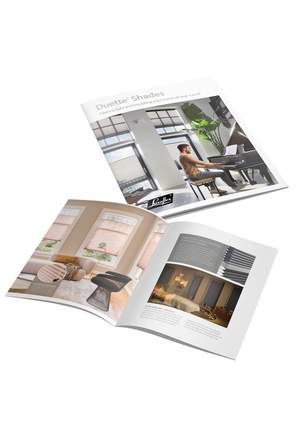 Thanks for your request
We will respond to your request as soon as possible.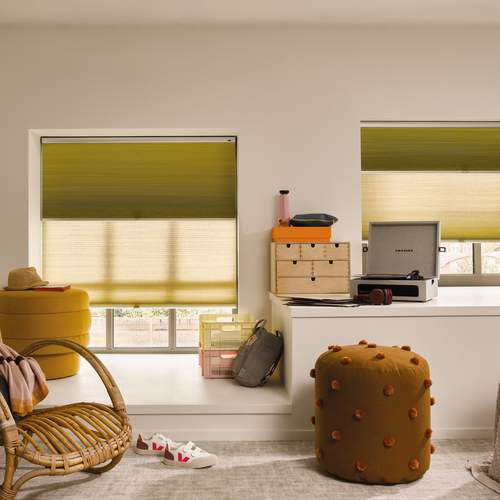 Duette® Shades
Perfect Light - Day & Night
Take control of the light control, your privacy and create a sense of security with Duette® Day & Night Shades. Combining two fabrics - one light filtering and one room darkening in a single shade to give you the light you desire when you need it most.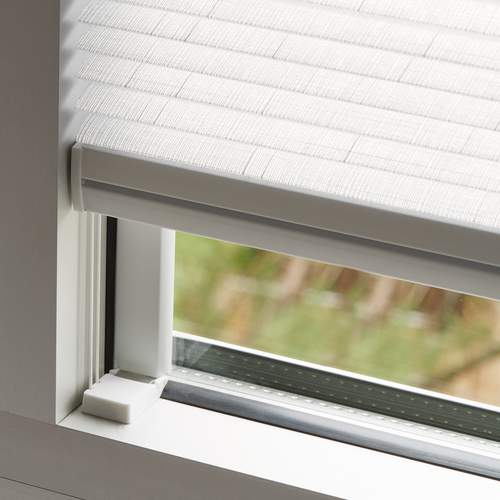 Duette® Shades
No Drilling Required
Protect your UPVC windows, doors, and conservatory with our TruFit® system that enables Duette® Shades to be fitted without drilling your window frames. No mess or damage - perfect for every window type including skylights, tilt & turn windows, bi-fold, patio doors, and conservatory windows.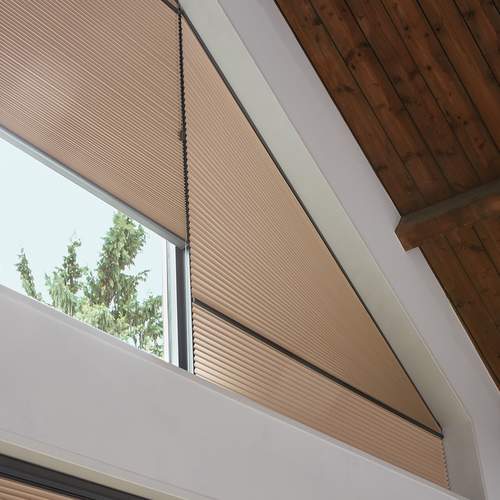 Duette® Shades
Looks for Patio Doors and Shaped Windows

As each of our designs is made to measure for your unique window, Duette® Blinds will fit almost all windows and doors from Bi-Fold, Sliding & Patio doors. From extra-large or small windows, Tilt and Turn, Skylights, and shaped windows, Duette® Blinds add elegant style to every room.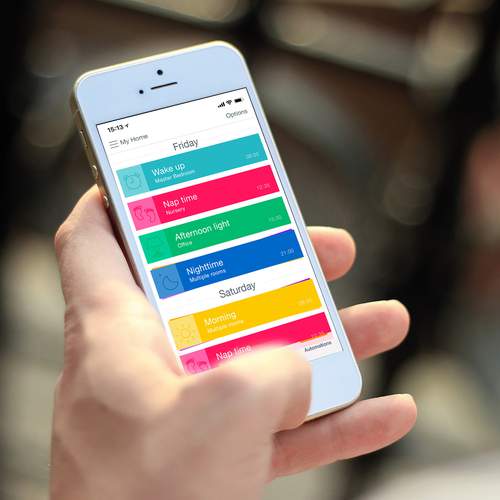 Duette® Shades
Smart Home Living - PowerView® Automation

Our PowerView® Automation system lets you schedule your Duette® blind to open-and-close on their own, at any time of the day, with an app, remote control, or the sound of your voice. Best of all, PowerView® is compatible with smart home systems like Apple HomeKit, Google Assistant, Amazon Alexa, and more...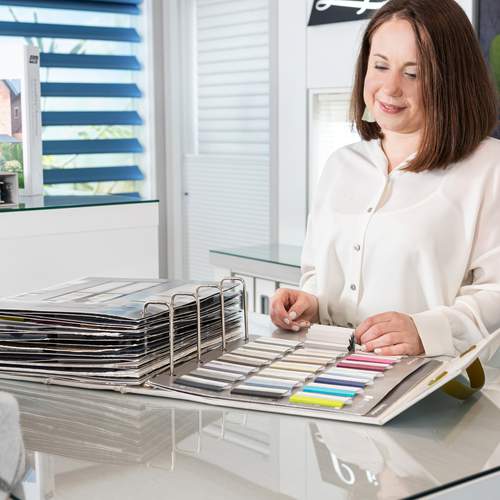 Help choosing the right blinds
Get Expert Advice
Your local Luxaflex® retailer is on hand to help your choose the perfect Duette® blinds for your style, windows, and practical needs. And will take care of expertly measuring and installing your new blinds for a perfect fit. Get started by booking a free consultation.
Luxaflex® showroom locator
Enter your address details to get in touch for your made to measure window decoration.