Why choose electric blinds?
Electric window treatments are right on-trend. Offering homeowners the ultimate automated convenience, electric blinds help protect your privacy and security whilst making the home more energy-efficient and comfortable as you're able to control light throughout the daytime.
There are many names for these types of blinds including; motorised blinds, automated blinds, smart (home) blinds, and electrical blinds.
Luxaflex® electric blinds are made to measure for windows and doors so that that they fit perfectly and look superb. Electric blinds have added functions that make them a valuable addition to your home's décor and daily life including ease of use, convenience, and enhanced privacy and security.
Here are some of the top questions answered on why Luxaflex® electric blinds are a good investment for your home: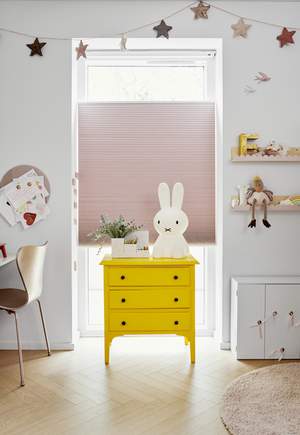 Motorised blinds - Duette® Shades
Are electric blinds child safe?
When it comes to child safety, electric blinds can really give you peace of mind. All Luxaflex® blinds, both manual and electric are designed with safety in mind. Read more about the child safety features of our products.
Electric control is a cordless system which makes it one of the safest ways to operate your window treatments in any room that children or pets have access to.
Can electric blinds protect furniture and floors from damaging UV rays?
Direct exposure to damaging UV rays can cause unwanted discolouration, fading and damage to furniture and flooring. Electric remote-control blinds help homeowners protect their interiors as you can adjust the amount of light entering a room automatically. Just set the electric window blinds to adjust and lower - for example- when the sun is at its highest, to provide shade to protect furniture and floors.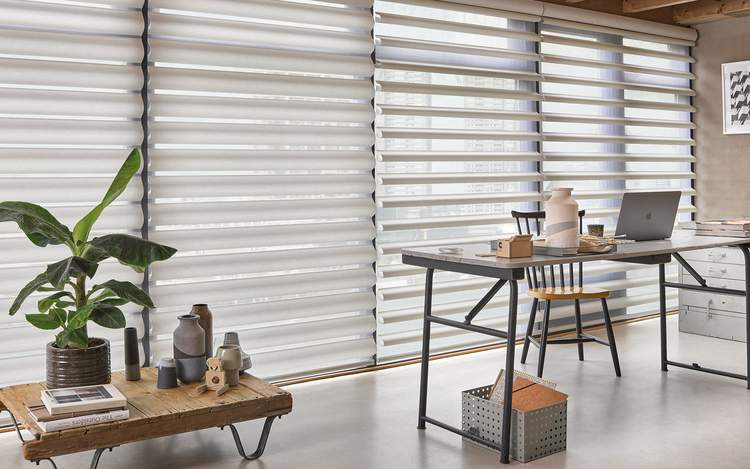 Electric blinds UK - Pirouette® Shades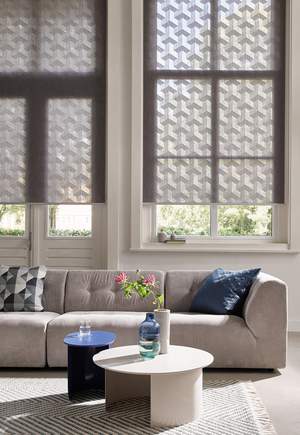 Electric Roller Blinds
What about proving security when you are not at home?
Electric blinds can enhance a home's security in more ways than one! From stopping passers-by from looking into your home to making it look like someone is home when you aren't. The automatic control that electric blinds offer, enables Luxaflex® blinds to move throughout the day and night. This gives the impression that someone is at home even when you're not. Electric blinds can be a deterrent especially when combined with an automatic smart home lighting system
Can electric blinds help improve my sleep quality?
There is nothing worse than a poor night's sleep caused by too much light and not enough dark, and then before you know it - the alarm goes off!
Blackout electric blinds with special room darkening fabrics can really help - as they make the bedroom much darker and this promotes better sleep.
Another great feature is to pre-set a time to automatically open your blinds when you need to get up for work. Wouldn't you like to enjoy a gentle wake-up call rather than the sharp sound of an alarm clock? Everyone in the house can benefit from electric blinds to control the light – especially children who can wake up with summer light or get up too early at the weekend when you want the whole family to sleep in.
Read our blog for top tips on How to Sleep Better at Night.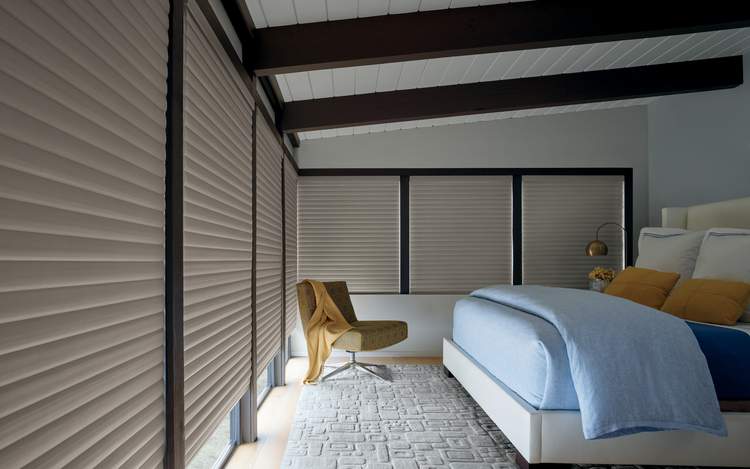 Electric blackout blinds -Sonnette Shades
Electric Blinds Inspiration Gallery
Electric blinds google home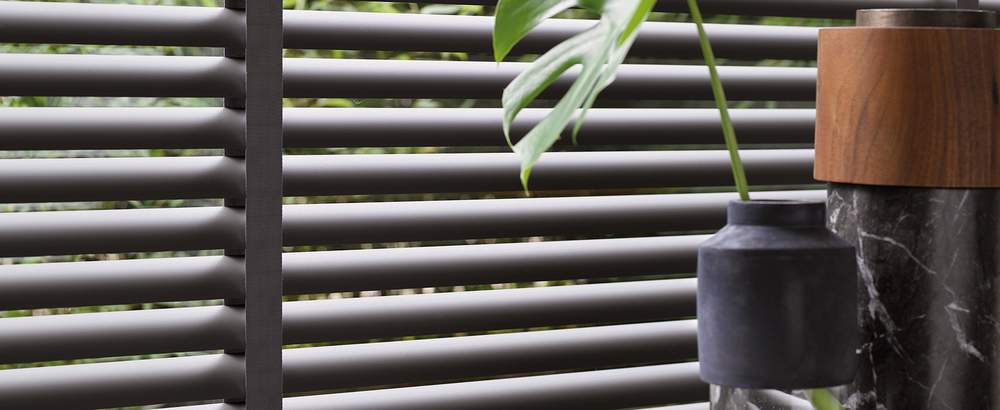 Electric Venetian Blinds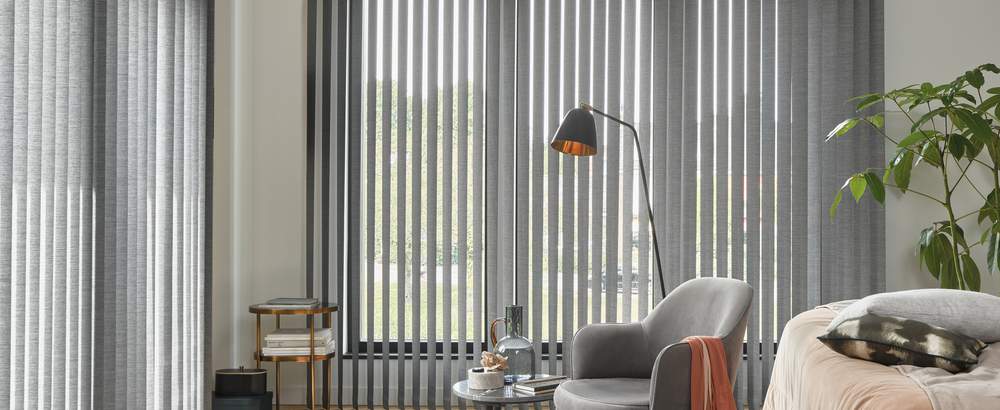 Electric vertical blinds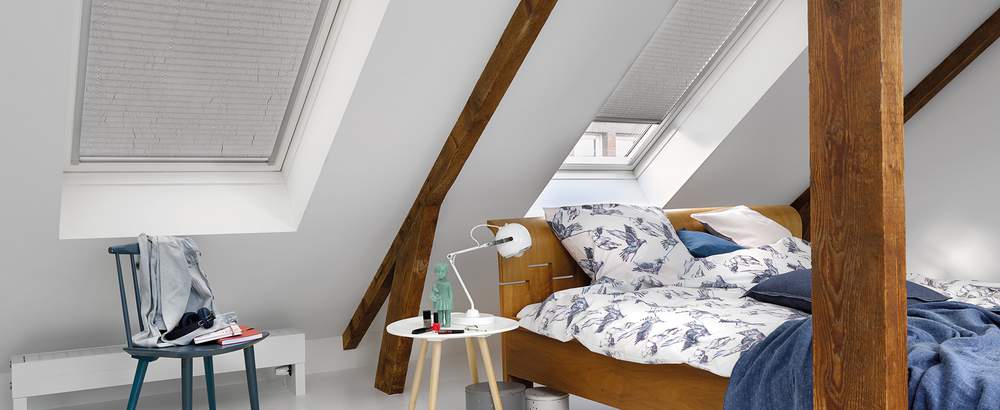 Electric skylight blinds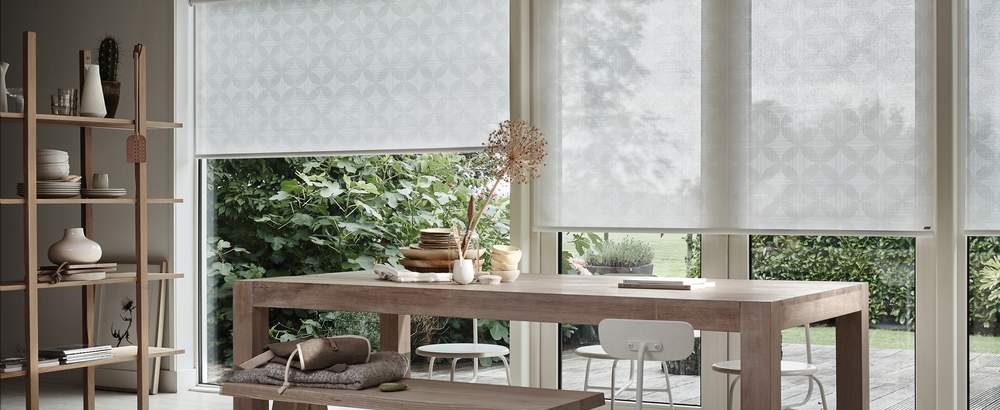 Motorised roller blind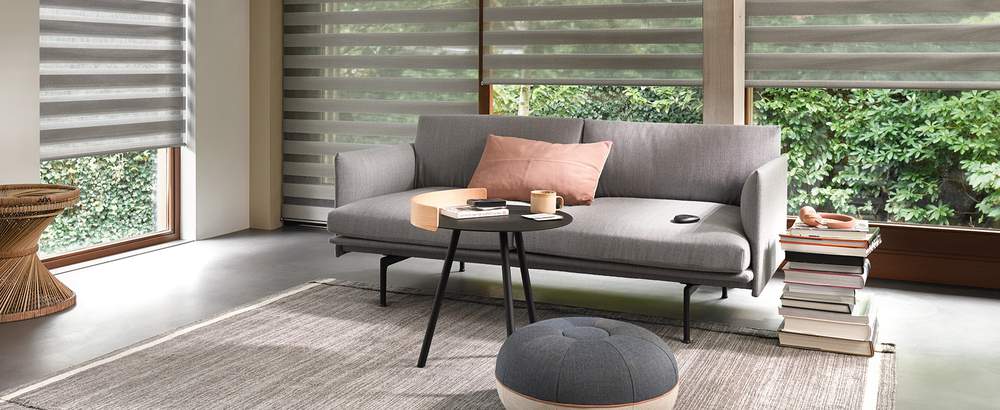 Electric day and night blinds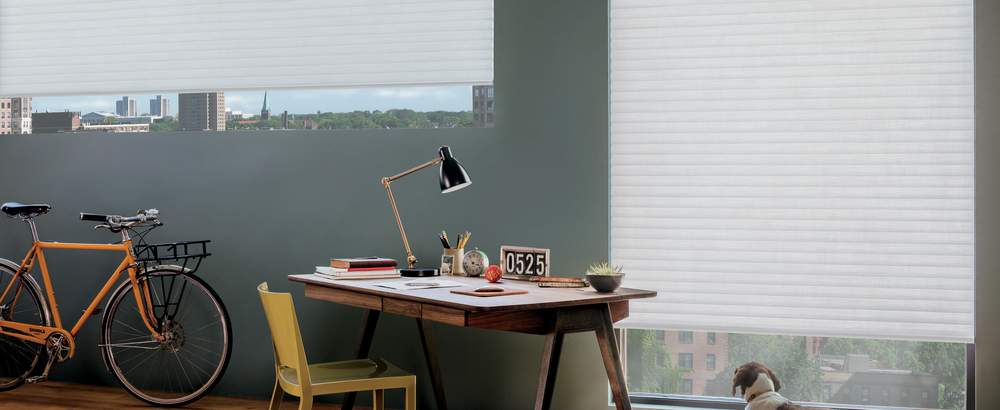 Motorised blinds UK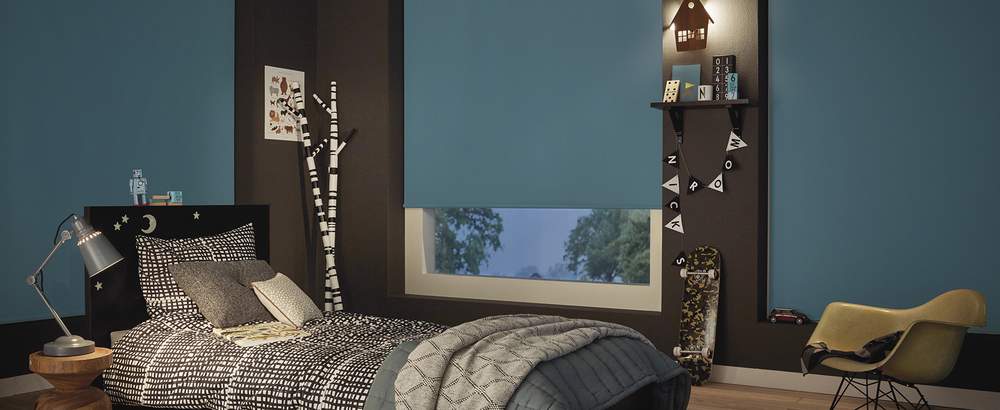 Motorised roller blinds
/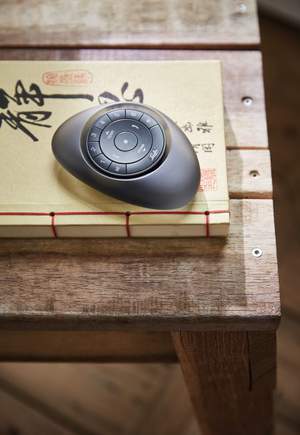 Remote control blinds
What are the top benefits that electric window blinds will bring to your home?
Easy to operate multiple blinds
Work for almost every window and door shape and size
Perfect for hard-to-reach windows
App control, Remote control, and voice control
Smart home features connect with leading smart home systems
Enhanced privacy & security
Inherently child safe with cordless control
Improves your homes energy efficiency
Protects your furnishing from UV rays
Quiet motors with different speed levels
No wiring required due to integrated rechargeable batteries
How to get instant light control with electric blinds?
Have you tried reading a book or enjoy gaming or watching a favourite movie only to find annoying light or too much glare spoiling the fun? No more discussion on who's going to close the blinds or curtains as with electric blinds you can create a setting to automatically adjust them when the sunlight causes glare.
Just grab the Luxaflex® remote control or smartphone app on your phone and it all happens without anyone getting up! Parents will appreciate that cordless electric blinds are safer for everyone. Electric blinds are also very handy for hard-to-reach windows like skylights windows.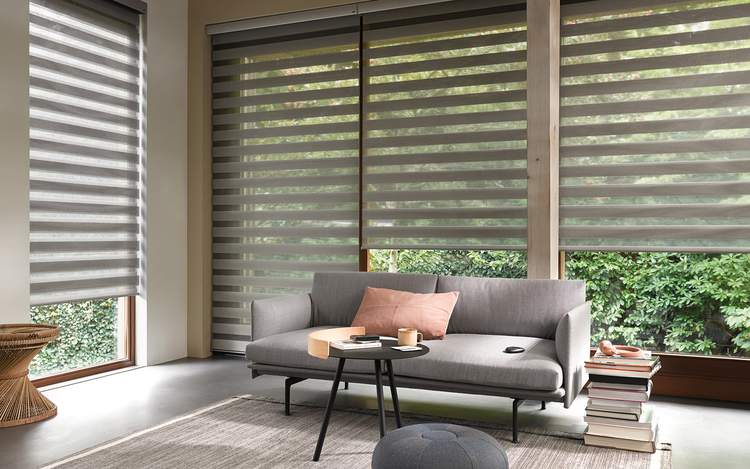 Electric Roller Blinds - Twist®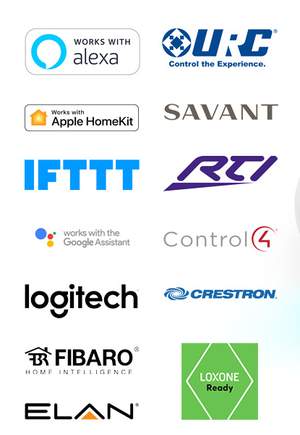 PowerView® Automaton
Can electric blinds be part of an existing smart home system?
The smart home trend is not just about individual devices, but how these devices connect with each other to make daily life easier. Companies like Google, Amazon, Samsung, Luxaflex®, Phillips Hue, Apple HomeKit*, offer smart home devices that connect to each other. This provides complete or partial home automation to enhance safety, energy saving, comfort, and convenience in your home.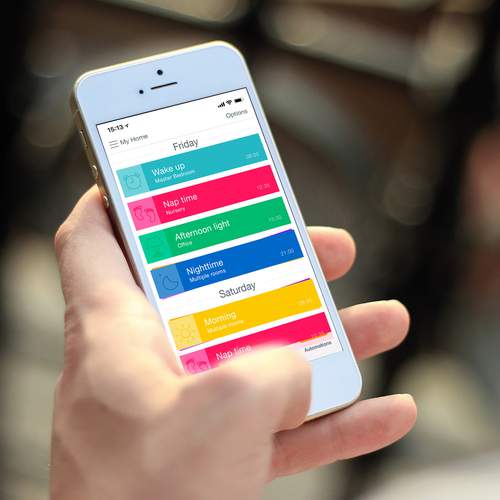 Luxaflex® electric blinds with PowerView® Automation
Luxaflex® electric blinds control with PowerView® Automation is a complete smart home solution that instantly raises, lowers, or adjusts all your Luxaflex® blinds using the PowerView® app on a smart device, an easy-to-use remote control, wall switch, or with your voice using Apple HomeKit, Amazon Alexa, or Google Assistant.
Which Luxaflex® blinds work with PowerView® Automation?
PowerView® is available with all Luxaflex® made to measure window treatments including electric Roller Blinds, Venetian, Wood, Vertical blinds, Twist® blinds, plus our exclusive Pirouette®, Silhouette®, Duette®, Sonnette™, and Plissé Shades. No wiring is necessary for Luxaflex® products with electric operation as PowerView® blinds have built-in Li-ion batteries and operate independently of an external power source.
Talk to your local Luxaflex® showroom to get advice on what's right for your home and family.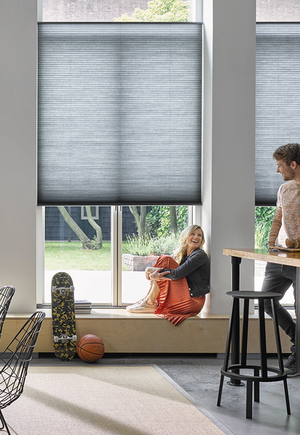 Electric Duette® Shades
How can electric blinds reduce energy costs?
Electric window blinds can boost your home's energy efficiency by light control and insulation. For example, choosing electric Duette® Shades with PowerView® Automation can reduce over 50% of the valuable heat leaving your home (through windows) in winter, and in summer, they help to keep your home cooler and more comfortable.
Electric Duette® Shades let you control the light in new ways – instantly opening or closing blinds completely, maximising available sunlight, and reducing the amount of heat escaping through windows. And you can integrate your Luxaflex® PowerView® Hub with your home's existing smart heating controls.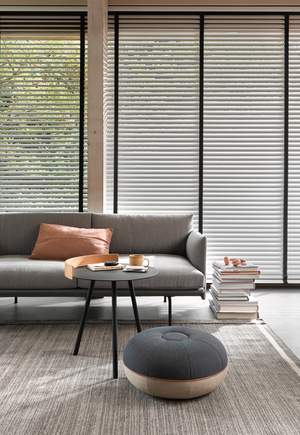 Electric blinds for bifold doors
What window or door types work with electric blinds?
Luxaflex® electric blinds are made to measure to fit virtually any window shapes of size.
Can electric blinds help privacy in bedrooms and bathrooms?
The modern trend for big windows and sliding doors in bedrooms and bathrooms offers lots of natural light and views, but the downside can be a loss of privacy. Electric blinds can help with privacy in these highly trafficked rooms. Just set your blinds to open, close, or adjust automatically at the same time every day for your shower or bedtime routine.
Luxaflex® offers a wide range of custom-made electric privacy blinds including our special design called Top-Down / Bottom-Up. You can automatically open your blind from the top, the bottom, or anywhere in between to get flexible privacy and natural light - all whilst stopping unwanted views into your home.
Another great feature is setting your electric blinds to come down automatically when you want to close the house down at bedtime.
For example, 10 PM & 7 am – and all the blinds in every room will come down automatically and raise automatically in the morning. How handy is not having to go room by room closing window treatments by hand?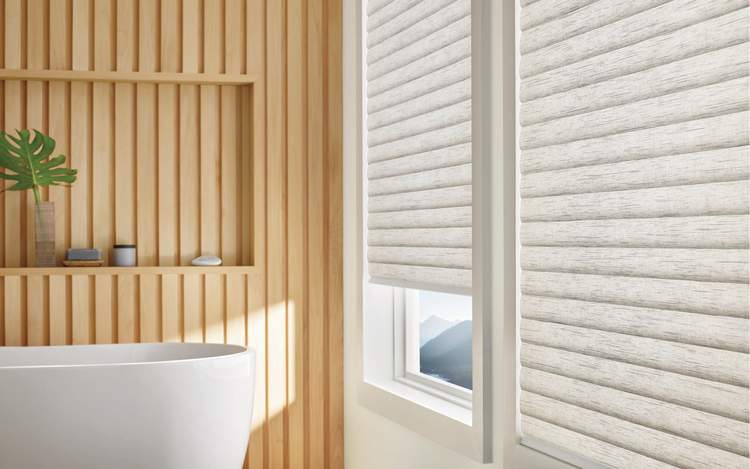 Sonnette™ Roller Shades
How convenient are electric blinds?
One of the top reasons why the smart home trend has grown is the convenience it offers homeowners to automate everyday tasks from opening and closing blinds to adjusting heating and lighting systems to managing security.
Our PowerView® smart system offers a range of convenient benefits over manual operation. This includes ease of use, simple convenience, and enhanced security when away from home.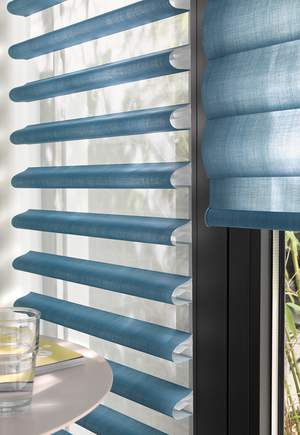 Pirouette® Shades
What styles do electric blinds come in?
Not only do electric and motorised blinds offer convenience, but Luxaflex® window treatments are beautifully designed too, with exclusive styles in the latest trend colors. We offer the widest range of stunning fabric styles, wood blinds, and metallic looks to complement every decor.
Whatever the shape and size of your windows and doors or your personal style, our custom-made window treatments are designed for every type of home and window. All electric and smart home ready.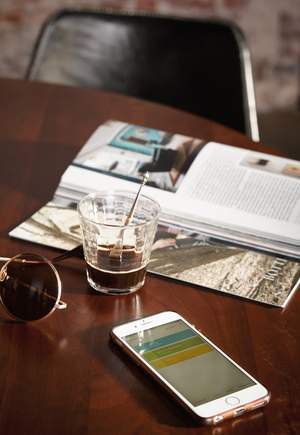 PowerView® electric blinds
Extra details
All Luxaflex® window blinds come with electric or smart home control
Get free expert advice on the right solution for your home
Professional measuring and installation
Electric blinds can be installed with rechargeable batteries – no wiring
Blinds can be programmed with the PowerView® Automation App
Choose remote control, app, or wall switch
Electric blinds can be connected to other smart home systems
Motorized blinds are durable and come with a Luxaflex® guarantee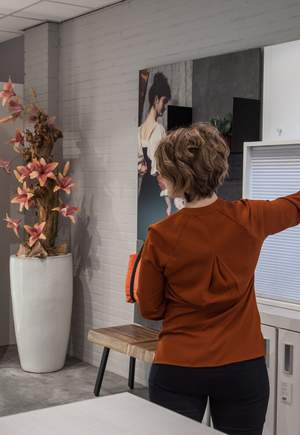 Get expert advice on electric blinds UK
When investing in your home it always pays to get expert advice. That's why Luxaflex ® electric blinds are sold through specialist Luxaflex® retailers with years of experience and knowledge of our products. They will guide you to the right options for your home and lifestyle, making choosing electric blinds a stress-free experience.
From room darkening blinds for bedrooms, to shade for a sunny room, or child-safe blinds for a nursery, your local retailer will take care of all the details. Book a free consultation today.