Sustainability is one of the most important issues facing the world. Discover how Luxaflex® contributes to a more sustainable world.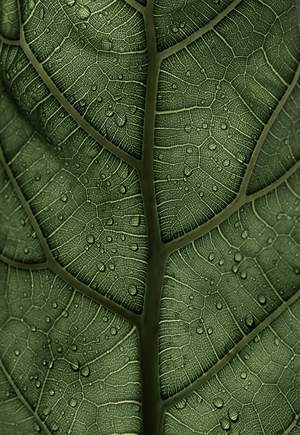 Making a Positive Difference
Collectively we can make a difference. It's vital we all use our natural resources as efficiently and sparingly as possible.
At Luxaflex® we continuously seek to improve our products and processes to support the wider environment. We work alongside leading independent sustainability experts, aligning with international standards, so you can enjoy safe and responsible products in your home.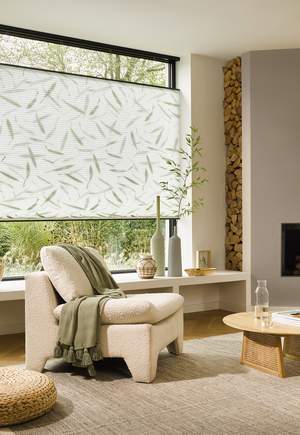 Luxaflex® Duette® Shades
Supporting Sustainable Living
For over 70 years Luxaflex® has pioneered sustainability.
By developing products that control light, insulate rooms against heat and cold and save energy, we help our customers create more energy-efficient and sustainable homes and reduce their footprint through smart design and manufacturing.
Developing window treatments using responsible materials and processes is one of the cornerstones of the Luxaflex® sustainability approach.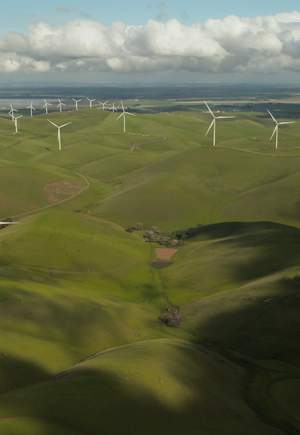 Responsible Products and Processes
Responsible Products and Processes
We focus our sustainability approach in four key areas;
1: Design products that enhance comfort and indoor environmental quality (IEQ)
2: Develop products that reduce energy use in buildings
3: Use responsible materials
4: Conduct business in a socially responsible way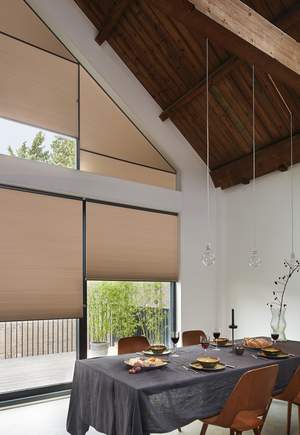 Luxaflex® Duette® Shades
Sustainable Product Design
We've created some of the world's most important sustainable window covering innovations including the first lightweight aluminium Venetian Blind and Duette® Shades - the first window covering on the market to address energy efficiency at the window.
Our other collections include; Roller, Vertical, Venetian and Wood Blinds, Shutters and Plissé Shades, featuring sustainable materials and energy-saving benefits.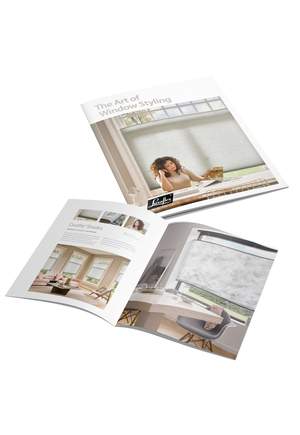 Thanks for your request
We will respond to your request as soon as possible.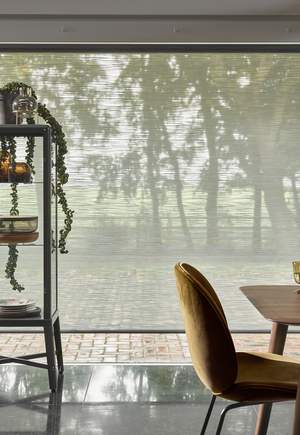 Sustainability Credentials
Sustainability Certifications
Using materials and processes that meet the highest possible standards for safety and sustainability is central to the Luxaflex® sustainability vision.
Luxaflex® works with leading, independent sustainability organisations and complies to international standards to certify our products. We proactively plan product design, selecting materials and processes to minimise waste and preserve precious resources.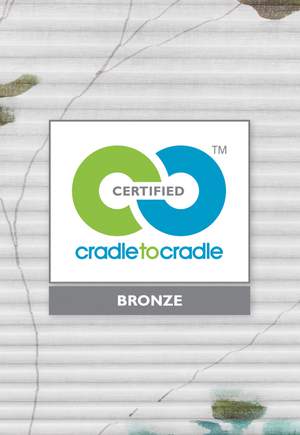 Luxaflex® Cradle to Cradle Certified™ Products
Luxaflex® Cradle to Cradle Certified™ Products
Cradle to Cradle Certified™ guarantees that a product has been designed by selecting healthy and safe materials, materials worthy of recycling thus minimising and eliminating waste.
To assess and certify the soundness of our materials, we've adopted the internationally recognised Cradle to Cradle Certified™ product standard.
We are proud that our Duette® Shades, Roller Blinds, Plisse Shades, Vertical Blind fabrics and our Aluminium Venetian Blinds are Cradle to Cradle Certified ™ at the bronze level.
Visit your local Luxaflex® retailer to see our range of eco-friendly window coverings for your home.
Recycled Materials
Since the 1970s Luxaflex® has been producing Venetian Blinds with recycled aluminium, with up to 98% recycled content today.
Cradle to Cradle Certified™ at the Bronze level means that all the components and coatings do not contain substances that can be harmful to people or the environment. It also includes the responsible use of water and energy, respect for people and the planet.
From recycled Aluminium Blinds to FSC Certified Wood and recycled plastic ocean waste, we're continuously working on enhancing the sustainable attributes of our products and our footprint to contribute to a more sustainable world.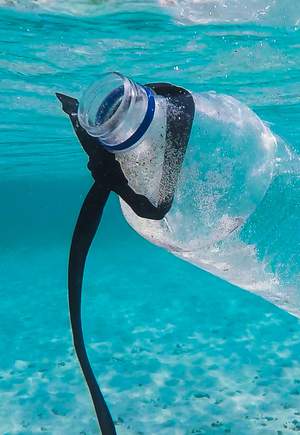 Environmentally Responsible Fabrics
Environmentally Responsible Fabrics
Estimates suggest that 9 million tonnes of plastic waste is dumped into the world's oceans every year.
The ocean currents, wind and waves form giant collections of this plastic which, in turn, become floating hazards and kill our sea animals. Luxaflex® is proud to be part of a program that has already reclaimed over 30 tonnes of plastic waste washed ashore.
What's more, we've put it to good use. Our latest innovation, GreenScreen® Sea-Tex™ is the world's first fabric for roller blinds and vertical blinds, made from recycled shoreline plastic.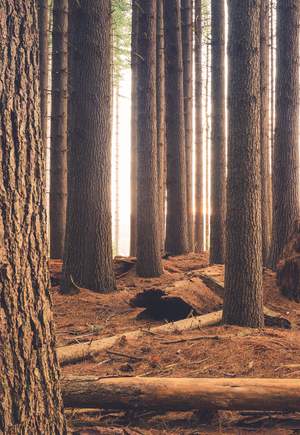 Sustainable Materials: FSC Wood
Sustainable Materials: FSC Wood
Luxaflex® Wood blinds and Shutters are made from FSC® certified wood from responsibly managed forests.
FSC is an international, non-governmental organisation dedicated to promoting responsible management of the world's forests. When you see the FSC logo on a label, you can purchase with confidence that you are helping to ensure forests are alive for generations to come.
Visit our wood blinds or shutters pages to see the latest styles, or visit your local Luxaflex® showroom to discover our complete range of our FSC wood products.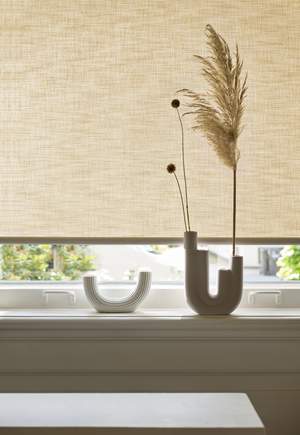 Re-Life: roller blinds made from recycled plastic
Re-Life
We are constantly seeking new ways to use recycled materials in our products.
If one of our fabrics has the Re-Life label, you can be assured it's a fabric made from recycled material, that's in addition to plastic from the ocean.
You can currently find the Re-Life label in our Roller Blinds collection, where used PET plastic bottles and polyester have been recycled into a number of roller blind fabrics.
We look forward to introducing Re-Life in our other collections.
Get inspired
Discover all our Re-Life fabrics. Experience them in real life at your local Luxaflex® showroom.
Roller Blinds
Duette® Shades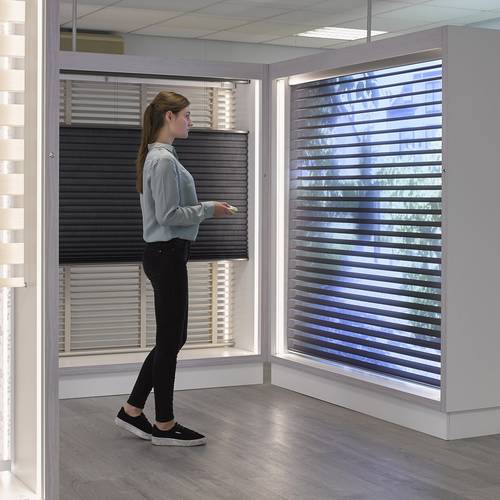 Find a showroom
Want to learn more?
Arrange a consultation with your local Luxaflex® retailer to browse our range of sustainable blinds and get expert advice for your home and lifestyle.