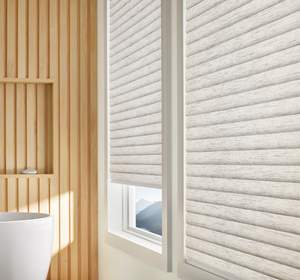 Sonnette™ Shades transform natural light with a soft glow and dimensional beauty.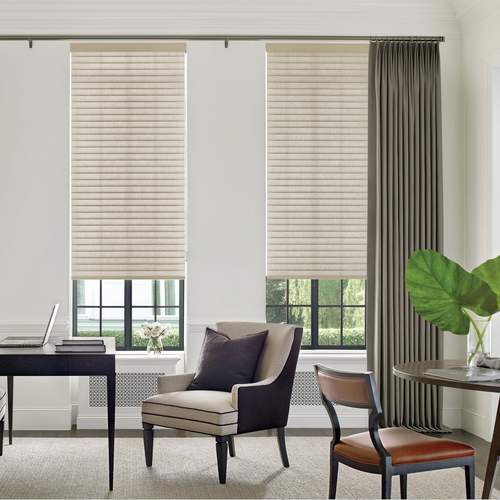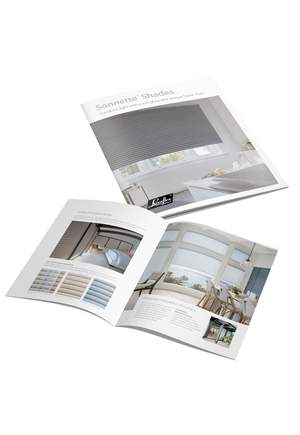 Thanks for your request
We will respond to your request as soon as possible.
Softly Diffused Light
Two layers of luxurious fabrics softly diffuse light creating a beautiful glow at the window. Sonnette™ Shades add elegant style to every room and window.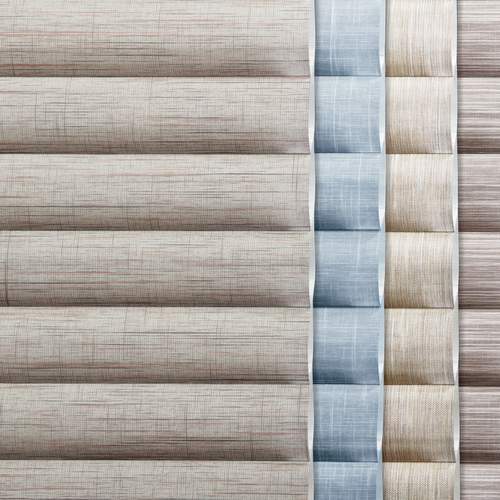 Exclusive Colours & Designs
Make a design statement in your home with the latest trends in fabric textures. Sonnette™ Shades feature sophisticated neutrals, luxurious linen looks, timeless white and grey tones, and vibrant hues.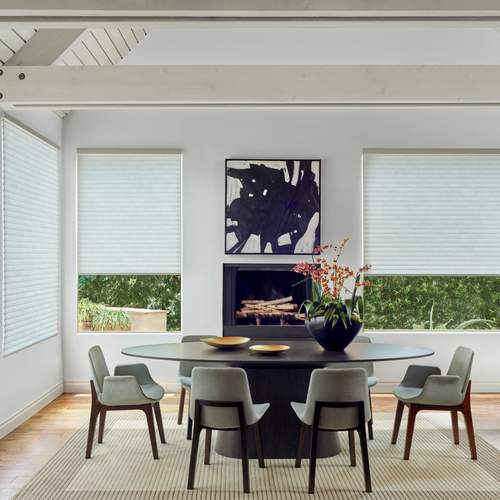 Looks for every room
Sonnette™ Shades are available in two opacities—semi-opaque, which softly diffuses light; and room darkening, which blocks light and affords you privacy. Beautiful design and innovation, all in one.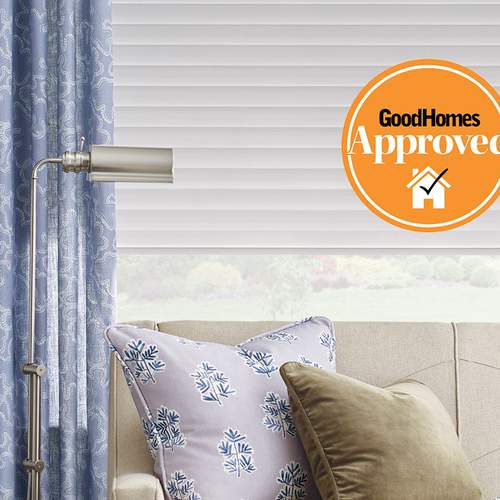 Good Homes Approved
Luxaflex® is delighted to announce that our Sonnette™ Shades have officially been awarded Good Home Approval. Good Homes experts ran extensive tests on our latest innovative product. Following these rigorous tests, Sonnette™ Shades was awarded the official Good Homes Approved badge of honour.
Find a Luxaflex® Showroom
Enter your address details to get in touch for your made to measure window decoration.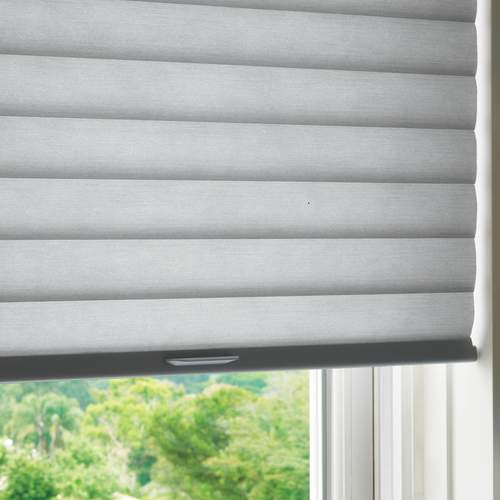 Designed for Energy Efficiency
There's more than meets the eye with our Sonnette™ Shades. The proprietary cellular design provides an energy-efficient layer that insulates your home in the winter and cools it down in the summer. Sonnette™ shades provide superior energy efficiency over traditional roller blinds.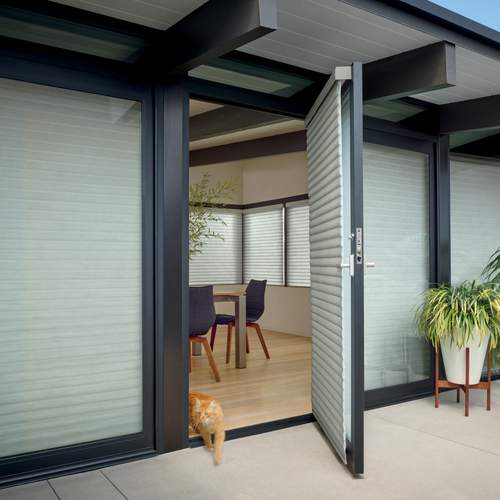 Designed for Windows & Doors
For patio or sliding doors, bay windows, French doors, or regular windows, Sonnette™ Shades are the perfect choice to create a coordinated look at every window or door.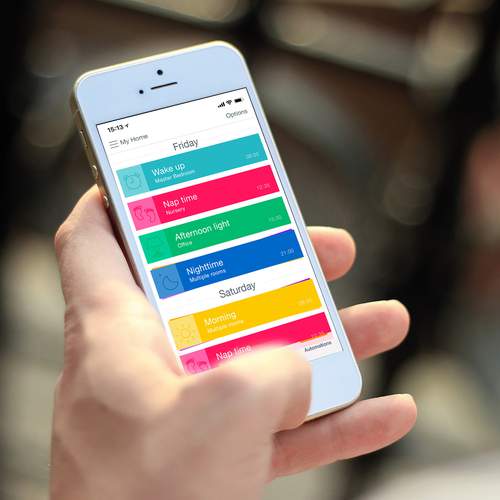 PowerView® Automation
Smart Home Living
PowerView® Automation lets you schedule your Sonnette™ Shades to open and close on their own, at any time of the day, with the touch of a button, a tap on a mobile device, or the sound of your voice. See how this works with a free demo at your Luxaflex® Gallery Dealer.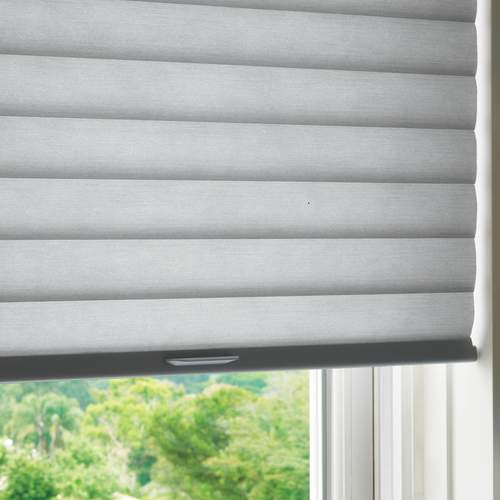 Cordless Control
LiteRise®
Enjoy the simplicity and ease of the LiteRise® system which lets you operate your Sonnette™ Shades by simply pushing up or pulling down with your hand.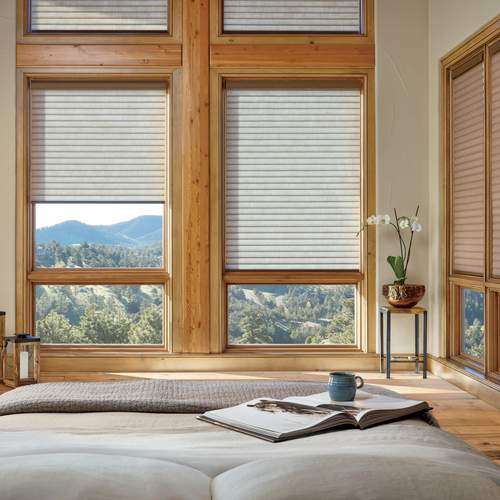 Motorised Control
SoftTouch™ Control
This battery-powered system allows for quick touch-and-go control of your Sonnette™ Shades. Move your shades by gently pulling down or pushing up on the wand. Our SoftTouch™ Motorisation system an ideal option for homes with pets and children.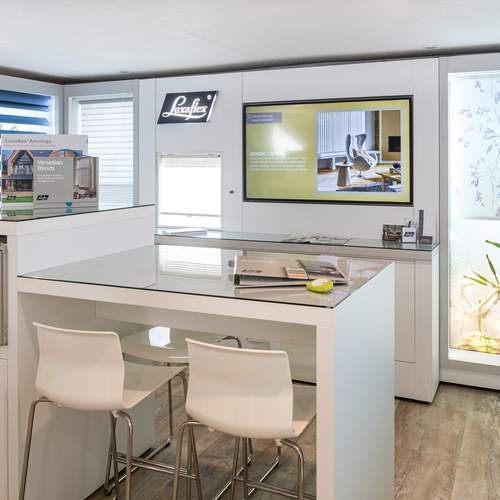 Find a showroom
Together with our local expert, you can look at inspiration for your room and get to know the products and materials you like.
Home consultation
We'll measure your dimensions, assess your lighting, and make sure everything is perfectly designed for your home
Seamless installation
Relax and let Luxaflex® professionals do what they do best. Always knowing you're covered under our guarantee.
Luxaflex® showroom locator
Enter your address details to get in touch for your made to measure window decoration.