Made to measure - Plissé Shades - Fits every window shape - Exclusive patterns - Smart home control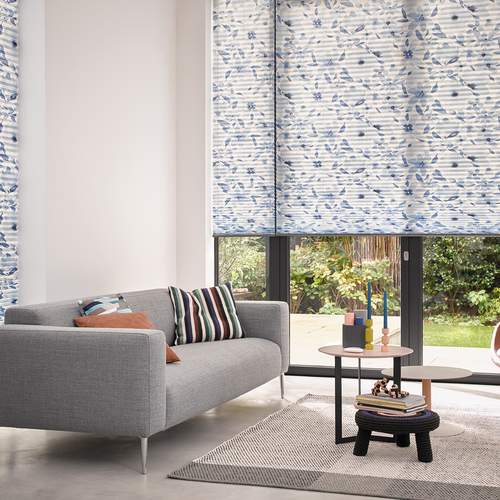 Pleated Blinds
Designed for Modern Living
At Luxaflex® we appreciate the demands of today's homes, and just how unique those demands can be.
It's this variety of window shapes, light control, privacy needs, and your personal style, that influenced our exciting range of Plissé Shades.
The simple beauty of the pleat creates our most enduring and versatile window blind style. From crisp, minimal white to on-trend designs, Plissé Shades can be a discreet, refined backdrop or a bold focal point for your home.
Stylish Plissé Shades blend perfectly with virtually any window shape with exclusive looks and smart home control too.
Plissé Shades Inspiration Gallery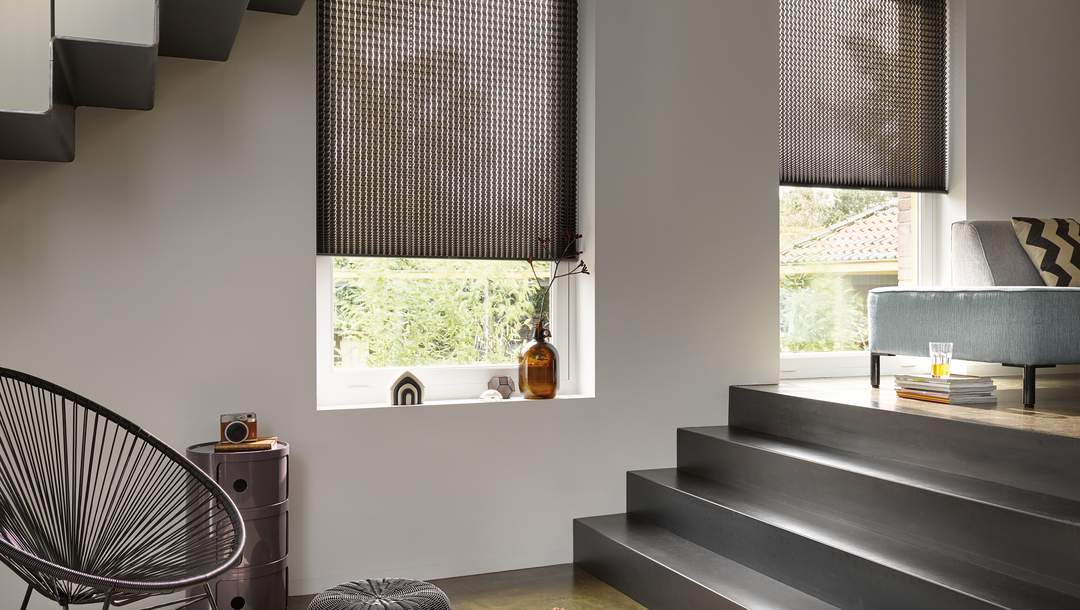 Light filtering Plisse Shades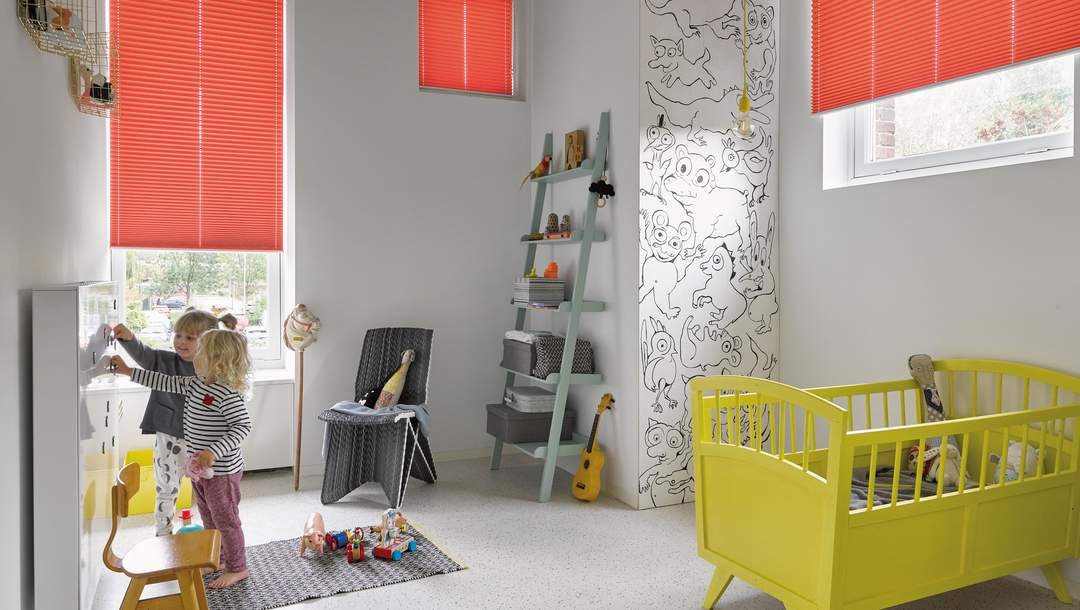 Plisse Shades - Nursery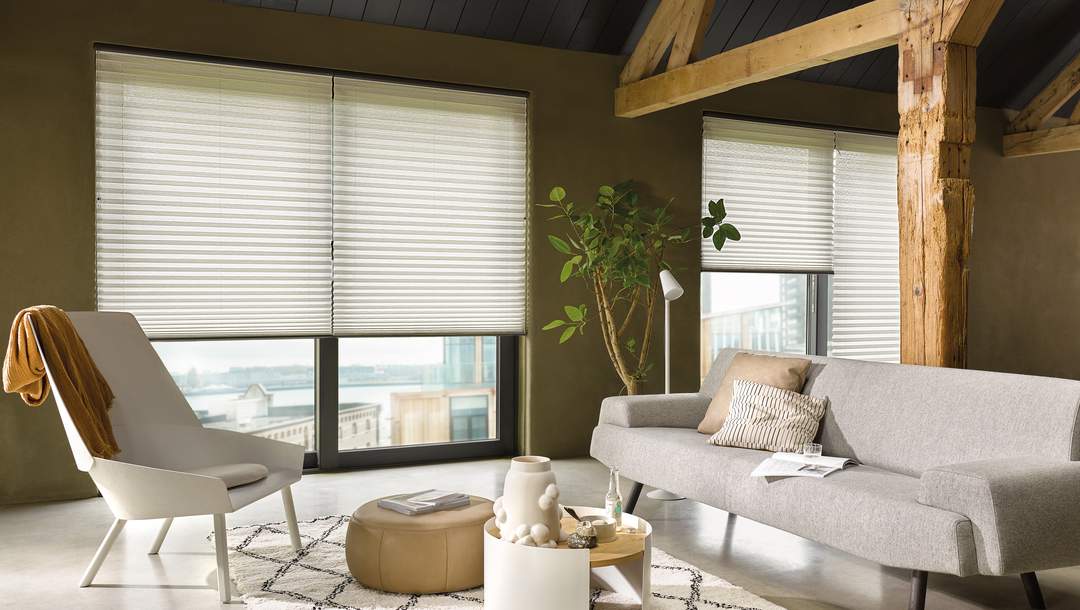 Living Room - pleated blinds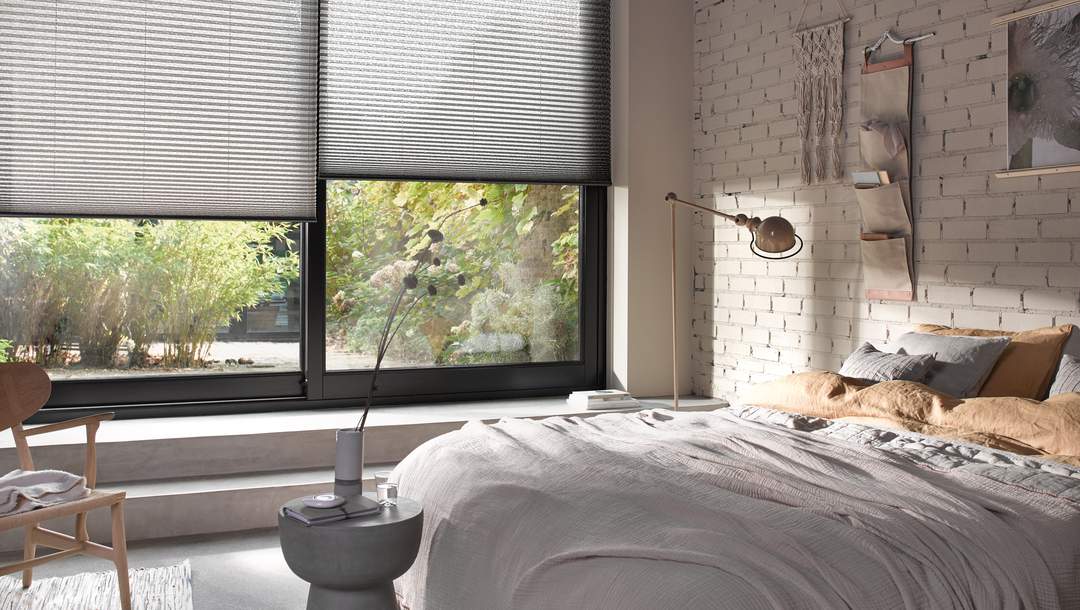 Bedroom pleated blinds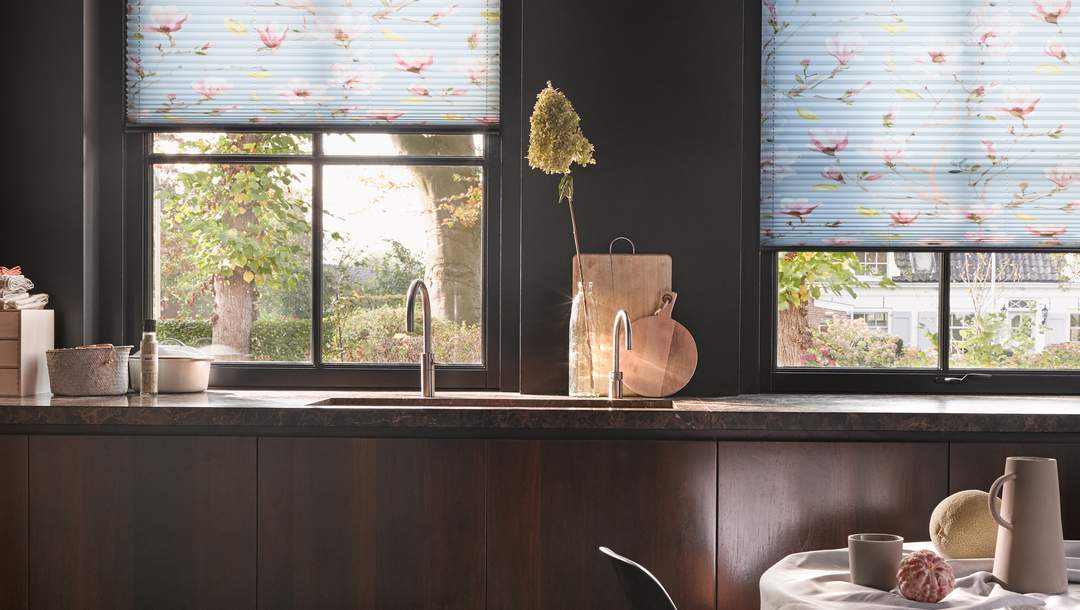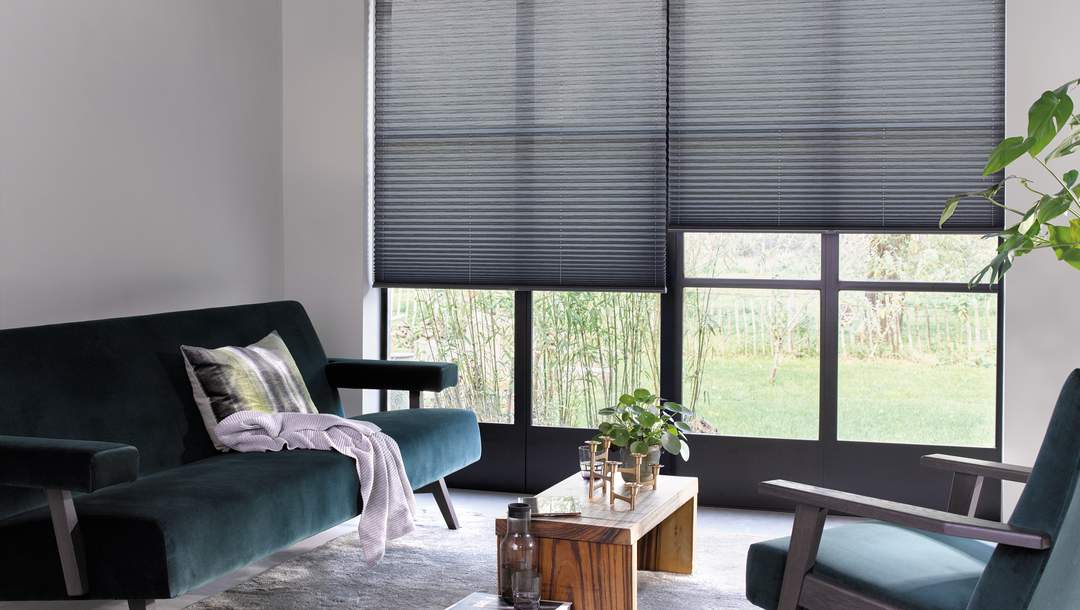 Living room pleated blinds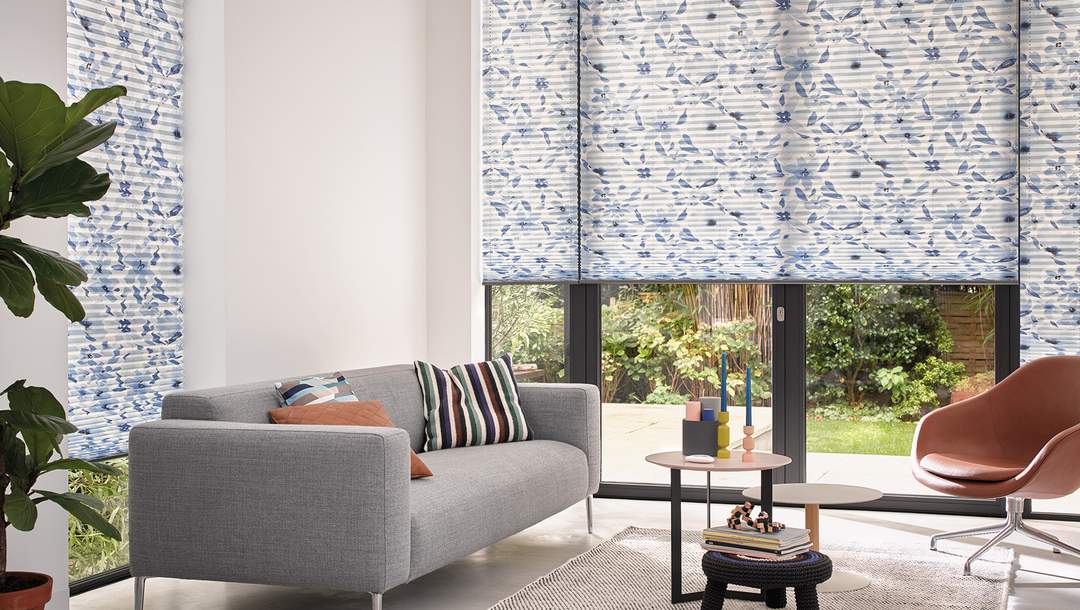 Living room pleated blinds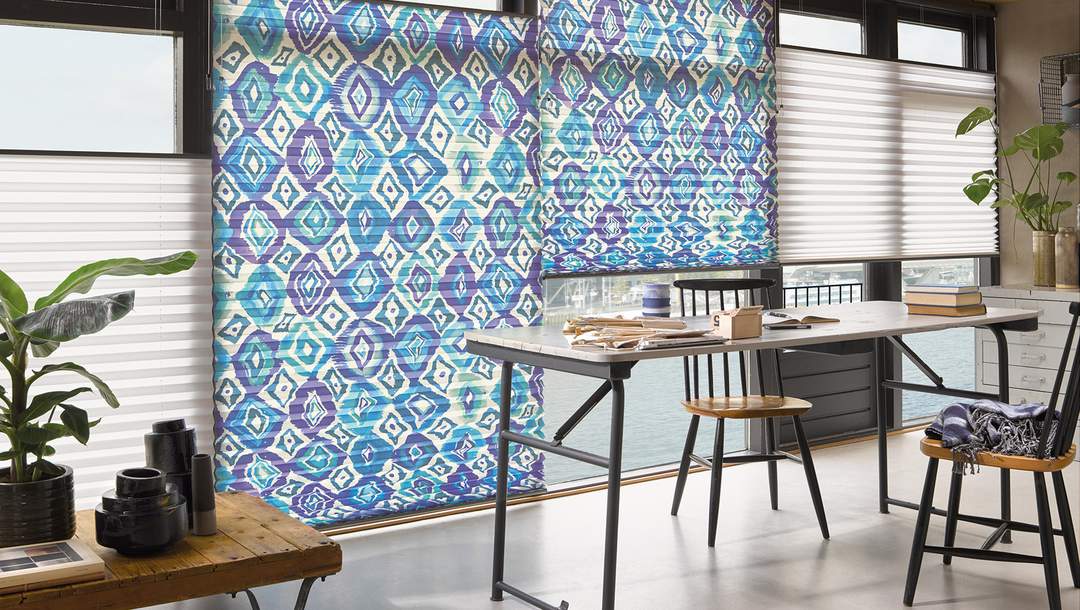 Top Down - Bottom Up pleated blinds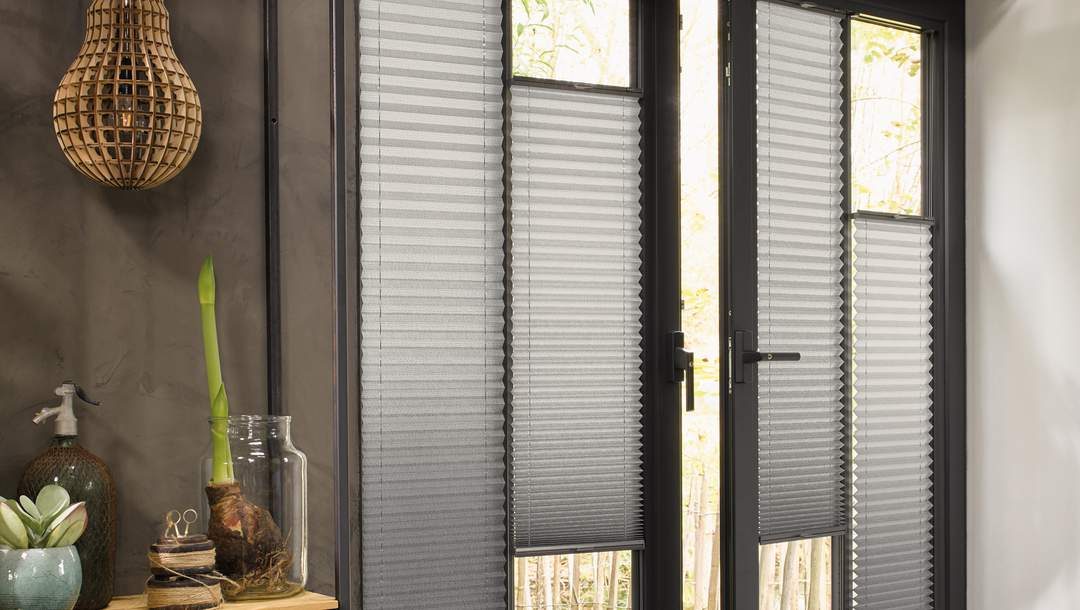 Patio door pleated blinds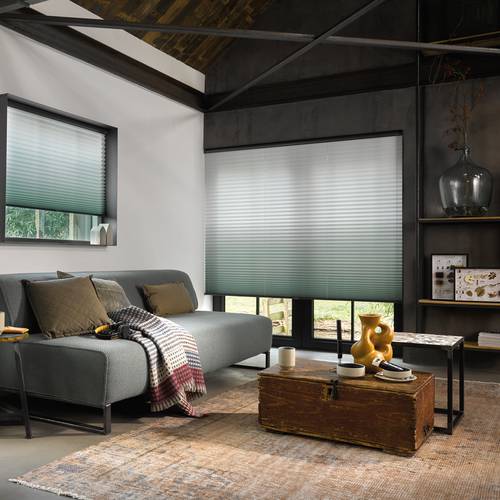 Fabrics for every need
What rooms are best for pleated blinds?
Stylish and elegant for every room from the kitchen to the living room and bedrooms, when you raise your pleated blinds they form a neat stack to give you a view of the outside. When closed, enjoy softly filtered light or room darkening, depending on your fabric choice or needs.
Beautifully crafted, our pleated blinds feature the latest colours and design trends with luxurious textures that bring every window to life.
Room Darkening - Light Control -Privacy?
Every room and window will have different needs for privacy and light control, and that's why Luxaflex® pleated blinds come in four fabric types from light filtering to room darkening.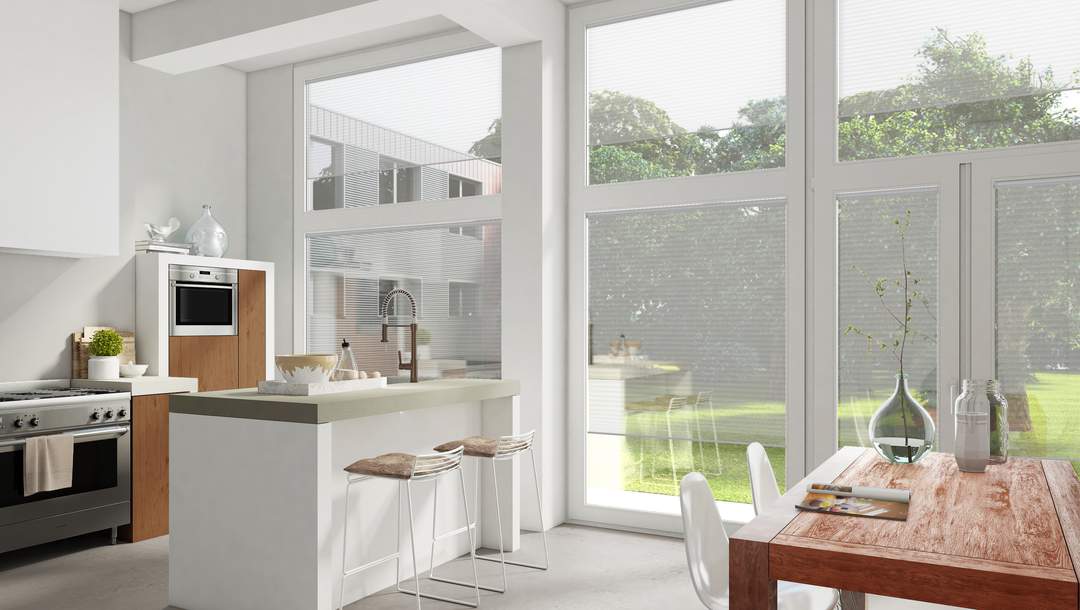 Transparent. Sheer fabric style. Maximum light flow. Gentle obscuring of the view.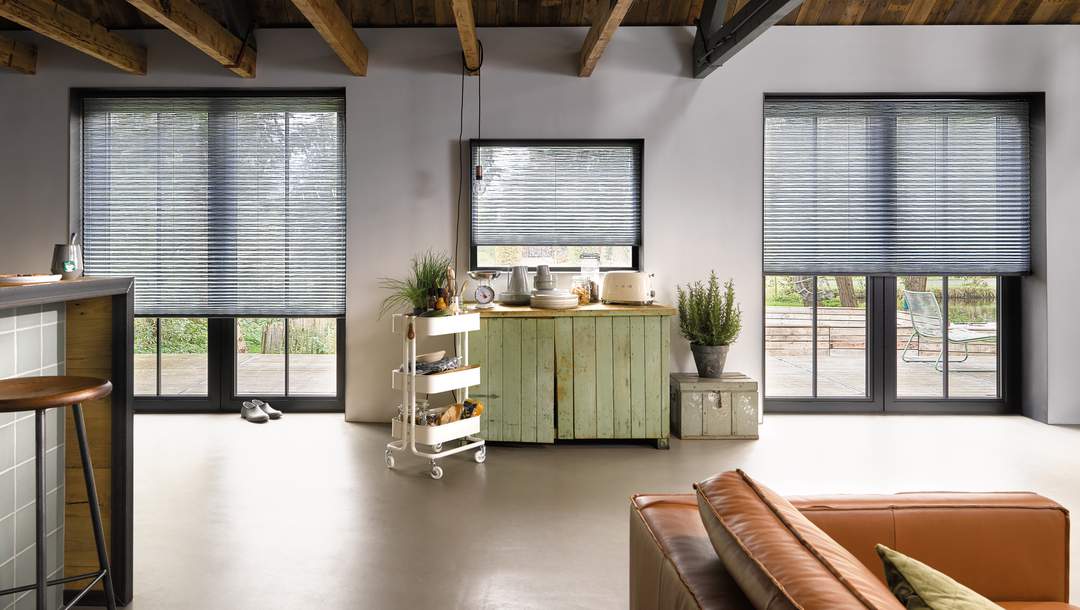 Semi-transparent .Allows light flow. Greater degree of privacy.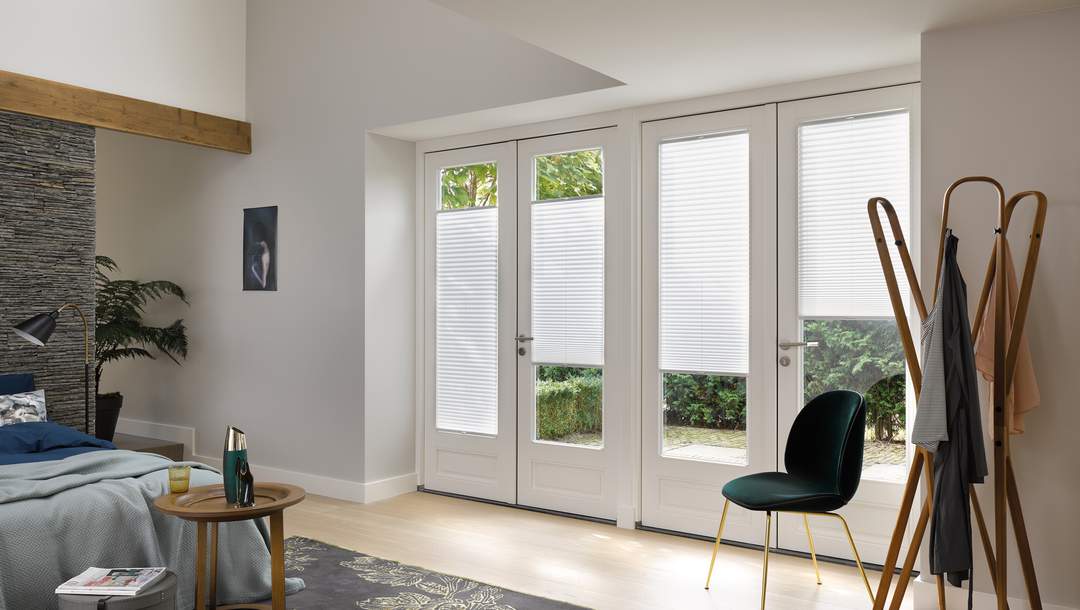 Translucent. Radiant light without any clear view.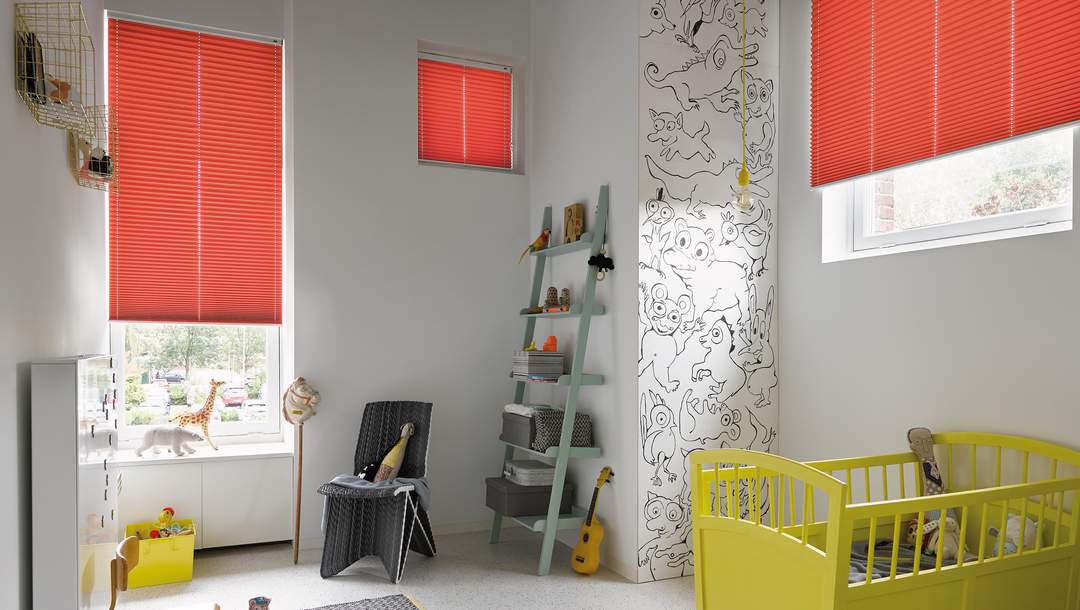 Room darkening.Reduces incoming light. Ideal for bedrooms or media rooms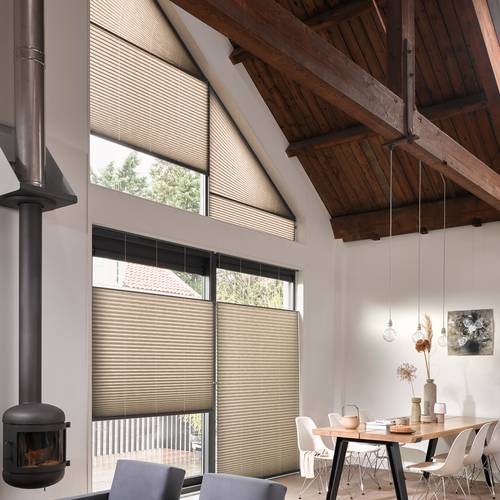 Pleated Blinds
Looks for Shaped Windows?
We all enjoy making our homes unique and that can include unusually shaped windows. At Luxaflex® our range of stylish Pleated blinds fit almost every window shape and size - so you don't need to sacrifice your individual style.
From the smallest opening to huge expanses of picture windows to roof windows and conservatories, tilt & turn or bi-fold doors, our pleated blinds fit perfectly with a custom-made fit.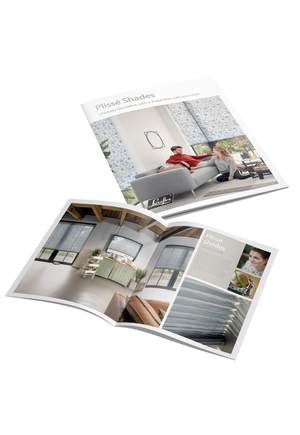 Thanks for your request
We will respond to your request as soon as possible.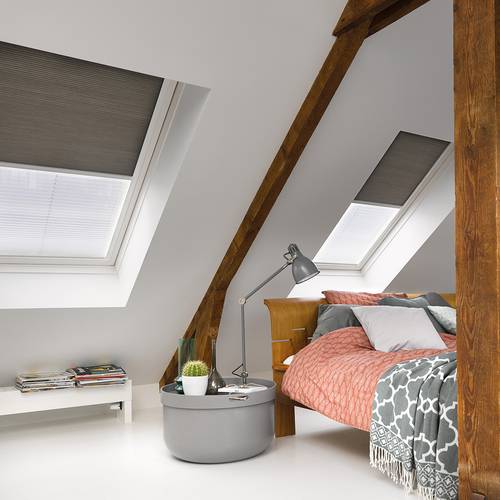 Pleated Blinds for Skylights
Day and Night Control
If you've invested in a skylight or Velux® window, you'll know that too much light or heat from the sun can make the space uncomfortable. Our made-to-measure Plisse® Day and Night Shades fit all Velux® and other leading skylight window brands.
By combining two fabrics in one blind, you can enjoy natural light without glare, instantly create extra privacy, darken a bedroom or reduce glare when watching TV.
Best of all, you can coordinate your regular windows and skylight windows in the same colour and pattern.
Great for any room, but ideal for multipurpose rooms and bedrooms.
Find a Luxaflex® Showroom
Get expert advice on the right window treatments for your windows and home at your local Luxaflex® showroom.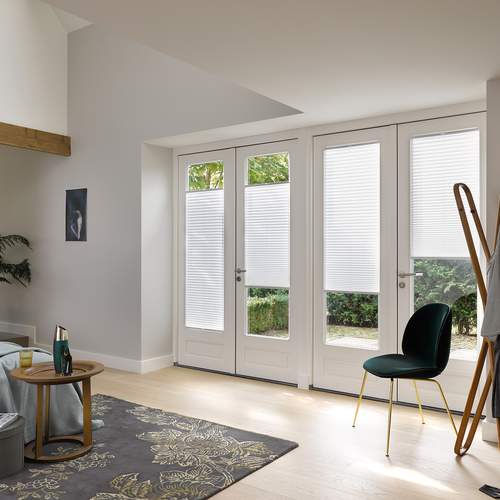 Solutions for privacy and light control in one
Top Down -Bottom Up
Do you live on a road where your windows are overlooked? Or do you require privacy but still need the light within the room?
Most window blinds rise up from the bottom of the window letting the light in but can also expose your home to passers-by or neighbours looking in. But don't worry as our Top-down -Bottom-up pleated blinds can meet all your privacy needs while still giving you access to natural light.
Top-Down - Bottom-Up control blinds let you decide how much or how little, privacy and light control you need in every room from the bathroom to the living room. Just move your blind to the perfect position for your needs.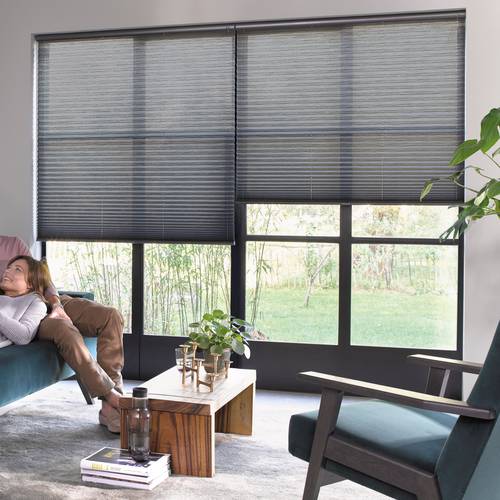 Smart Home Living - PowerView® Automation
Our PowerView® Automation system lets you schedule your pleated blinds to open and close on their own, at any time of the day, with an app, remote control, or the sound of your voice. Best of all, PowerView® is compatible with smart home systems like Apple HomeKit, Google Assistant, Amazon Alexa, and more...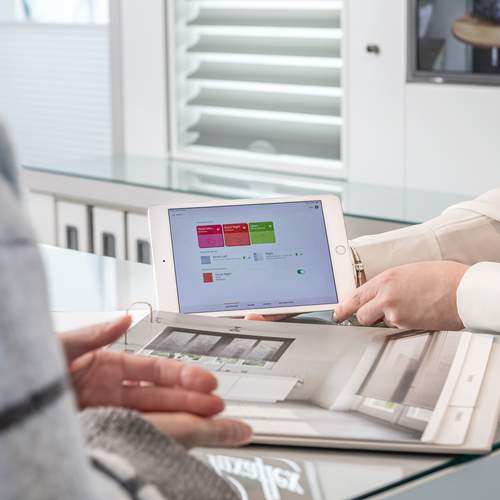 Find a showroom
Together with our local expert, you can look at inspiration for your room and get to know the products and materials you like.
Home consultation
We'll measure your dimensions, assess your lighting, and make sure everything is perfectly designed for your home
Seamless installation
Relax and let Luxaflex® professionals do what they do best. Always knowing you're covered under our guarantee.