Why choose Tier on Tier Shutters?
Everyone loves the classic style of shutters but did you know that Tier on Tier shutters have lots of advantages over other shutter styles?
Tier-on-Tier shutters are designed with one frame and cover the full height of your window span with two panels that independently open at the top and bottom panels. This enables you to enjoy the look of a full-height shutter with the flexibility of the café shutter combined!
This style of shutter looks great in every room and window including bay windows but how do you know if they are right for your windows?
We've compiled some facts about Luxaflex ® Tier on Tier shutters to help you decide.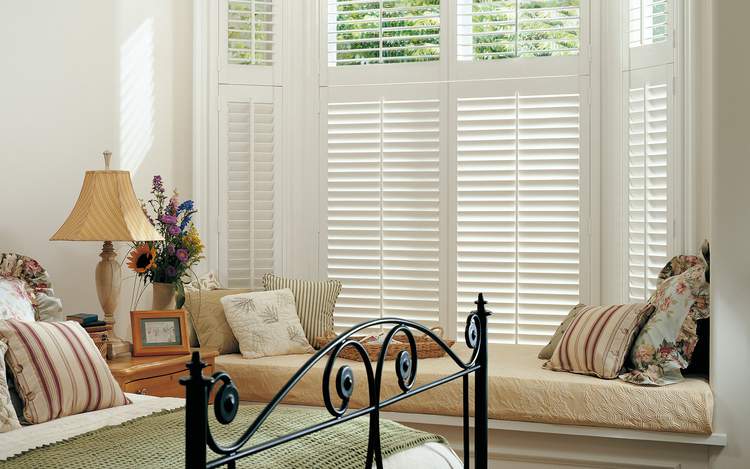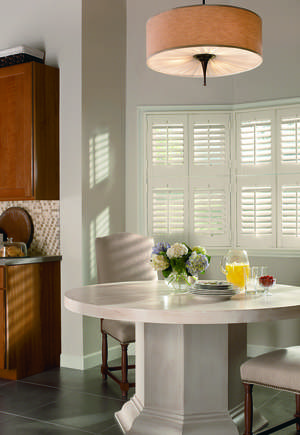 How do Tier on Tier Shutters Work?
Very easy to use, the advantage of two separate panels means you can open the whole top half of the shutter whilst while leaving the bottom half closed to preserve your privacy.
This is such a useful feature especially if your room is on street level, you'll want to stop passers-by looking in. Or perhaps your living room or bedroom is overlooked? The flexible Tier-on-Tier design helps you minimise this problem.
When it comes to maximizing natural daylight or reducing glare, these shutters are superb. You can choose how much light comes into your room by folding the panels partial or fully, or moving the louvers in unison or independently of each other to balance the light and your privacy.
Tier-on-Tier shutters are the most versatile shutter style for all your needs.
Do Tier on Tier Shutters Work in the Bathroom?
A great choice for bathrooms (and kitchens) our water-resistant tier-in tier shutters are designed for rooms when humidity and heat are present and where your shutters could come in contact with water.
Easy to clean, highly durable, and most importantly, resistant to moisture means your shutters won't fade, crack, or chip.
And best of all you can control the light, your privacy and open your shutters and windows for ventilation.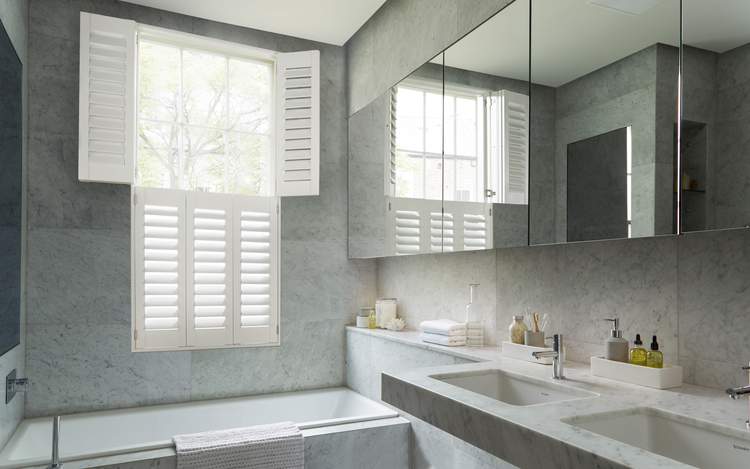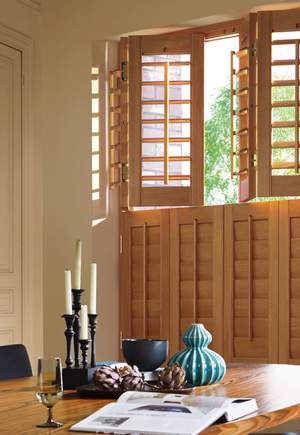 What are the benefits of Tier on Tier Shutters?
From style to flexibility, to light control and privacy, choosing a Tier-on-Tier shutter is a superb choice for your home.
Expert advice from a local Luxaflex® retailer
Made to measure to your exact requirements
Professionally measured and installed
Flexible design - the top tier can be left open for the light in the room
Enhanced privacy - the bottom tier can be close to ensure privacy
When fully closed, they provide insulation and energy efficiency
Covering the whole window helps reduce noise from the outside
Won't obstruct lower items of furniture as you can access the top tiers
Timeless style for classic and modern homes.
Painted and natural wood looks
Fits any window height but is especially good for tall windows
Water-resistant options for bathrooms and kitchens
Styles for every budget
Peace of mind, Luxaflex® guarantee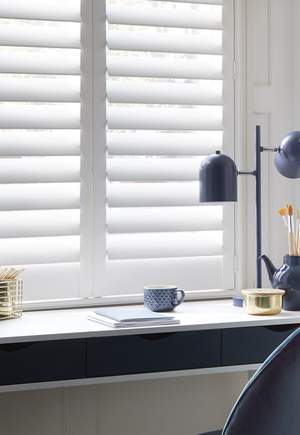 Where to Buy Luxaflex® Shutters?
To see our complete range of made-to-measure shutters, just visit your local Luxaflex® retailer.
You'll get a free consultation, expert advice on the best shutter solution for your home and needs.
As part of the service, your retailer will take care of all the details including accurately measuring your windows and installing your custom-made shutters.
Book an appointment today!
FAQs Tier on Tier Shutters