How To Choose The Right Awnings For Your Home
Some things Europeans do very well. And one of them is outdoor living. From an early morning breakfast as the sun comes up to keeping the last of the heat lingering at the end of a September evening, take a cue from our continental cousins and choose a canopy or awnings that extend your outdoor living season for months.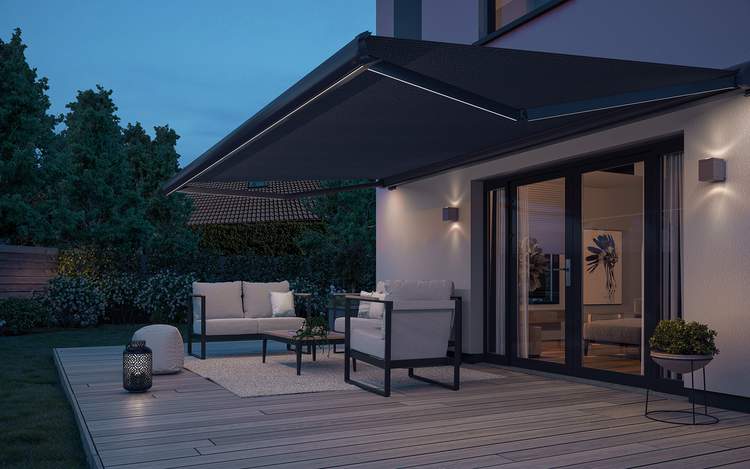 Why Go For Awnings?
The benefits of awnings are more far-reaching than simply shading your lunch. The benefits include:
Warmth: an awning can keep in up to 10-20% of heat after the sun goes down under your shade for sitting out late. Add in a heater and lights to make a cosy outdoor room well into the night.
Weather shielding: protecting your entranceway, outdoor furniture balcony planting, or guests from the elements.
Managing thermal gain: window awnings can keep the heat out of your home, cutting down on the need for air conditioning.
Privacy: in close quarters windows and French doors can offer discretion from neighbours.
Protection: sun awnings offer shade from the summer heat and sun damage.
Water-resistant/proof: depending on the system they can keep your outdoor room snug and dry.
Simplicity: motorised, retractable, and electric designs keep the effort to a minimum.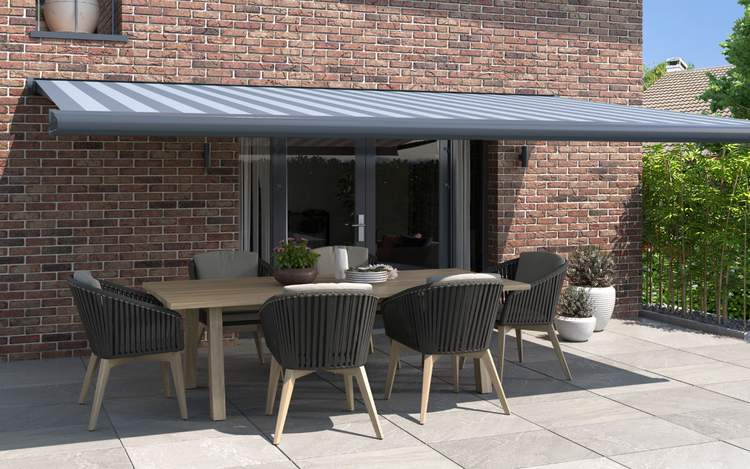 Awnings
Where to Install?
Awnings for your home can be used in all kinds of places with a variety of fixtures.
When considering your options start with the size of your windows; certain styles can only be used up to a certain point.
Key spots that work well include porches, decks, over front doors, French windows that enlarge kitchens or dining rooms, to extend conservatories, balconies, against outbuildings that catch the sun, and if you're lucky enough, your pool house.
How Much Will it Cost?
Once the awning has been established, awning sizes and awning styles vary enormously, as does the budget. A decent-sized electric folding arm awning can start from only £1000.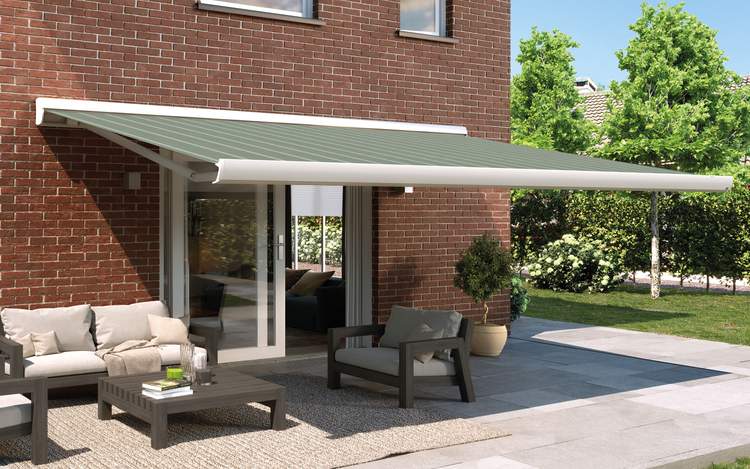 Awnings
Choosing the Best Fit
When you start considering your options, consider these steps:
Step 1: The housing for the awning:
Non-cassette: the fabric can retract but isn't protected by a casing.
Cassette: fabric and arms will fold into a protective cassette.
Step 2: What kind of operation do you prefer?
Manual operation or electric; manual is a more cost-effective option but electric wins for ease of use.
Step 3: What's your style?
Canopies: these are ideal for small places and can be a very cost-effective option but the projections are limited. Great over windows.
Lateral arm awnings are one of our most popular awning systems. The Base Plus has retractable arms that unfold with the fabric, which means you can achieve greater coverage with a less dramatic pitch or angle to the canopy.
Italian: classically European in style, a drop awning that has two side arms that support the fabric covering.
Pergola awnings: the premium option, these structures are fixed in place (but can have retractable roofs) and can even have full sides (including glass) that are more like a permanent room. They can have lighting, heating and music systems built-in as part of the finished structure.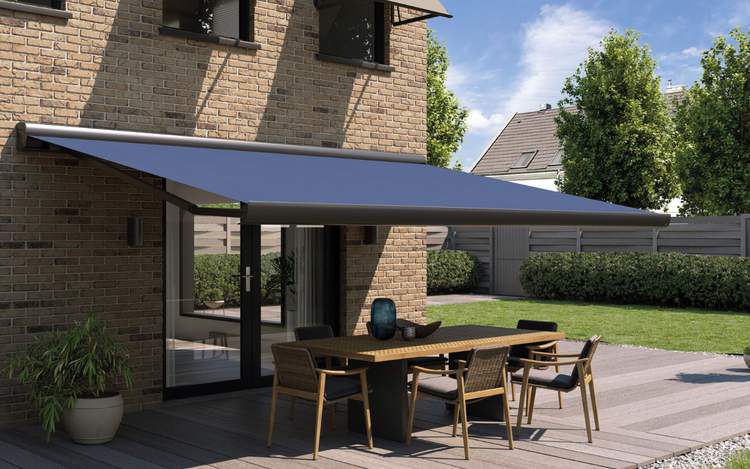 Black Awnings
Materials & Fabrics
Metal and aluminium make a popular hardwearing option and can be matched to any colour as well as with powder-coated finishes to match or contrast to your fabric.
Wood gives a more classical and traditional feel. When choosing a fabric, look for fade and mould resistant options. The best are guaranteed for 10 years. There's a huge range of colours available – including plain, woven jacquard patterns to choose from – but make sure it's something you can live with for a long time.
Solid plain colours are the UK's most popular choice, but classic patterns such as broad stripes give a nod to that timeless Italian feel. A little La Dolce Vita regardless of your location.
For awnings all covered by our five-year guarantee take a look at our range. Want to know how much awnings for your home will cost in your ideal design? Talk to one of our experts.