Introducing the New Duette Shades Collection
Duette® window shades are by far the most popular choice for homeowners when it comes to choosing window blinds for the home.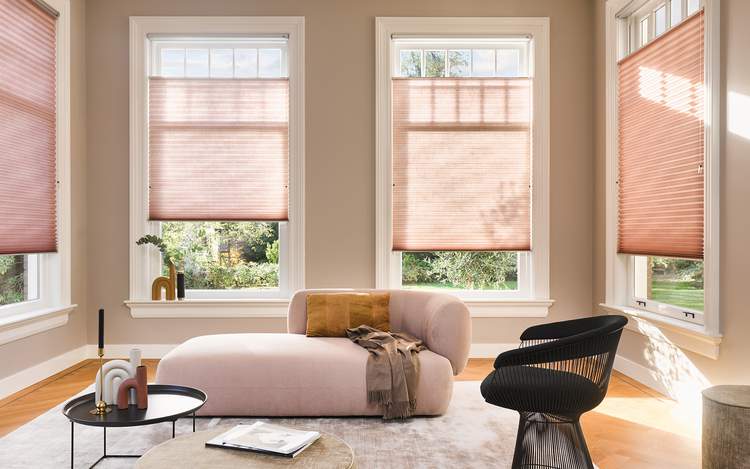 So, we're thrilled to announce that our latest and long-awaited new Duette® Shades collection is now available in-store for you to browse and purchase.
With exciting new fabric colours and designs for every window, lifestyle and season, you'll be pleased to know that these exquisite and exclusive fabrics not only look good, but have extraordinary energy efficient properties.
We've also got an exciting new feature that promises to provide the ultimate in room darkening.
Without further ado you'll find all there is to know about our new Duette® Shades and more below.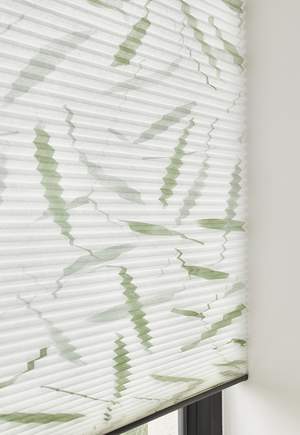 New Fabric Options
Luxurious Fabrics and Colours
Choose from pastels to natural tones and inspiring patterns, there's a look for every style from period to modern homes.
Inspired by the latest colour and design trends our designers are proud to introduce new metallic designs that add a touch of glamour to your boudoir. These delightful fabrics gently sparkle as the light moves across the window, making an elaborate unique light show.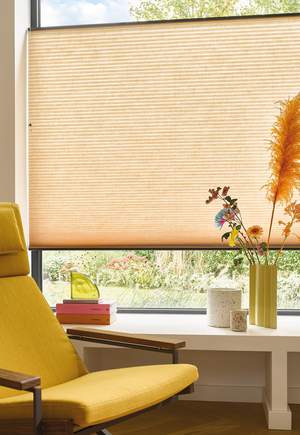 A Design for Every Window
You'll find options for each and every window type, from sliding doors to Tilt & Turn, or shaped windows. Duette® Shades work perfectly with virtually all window types, shapes and sizes.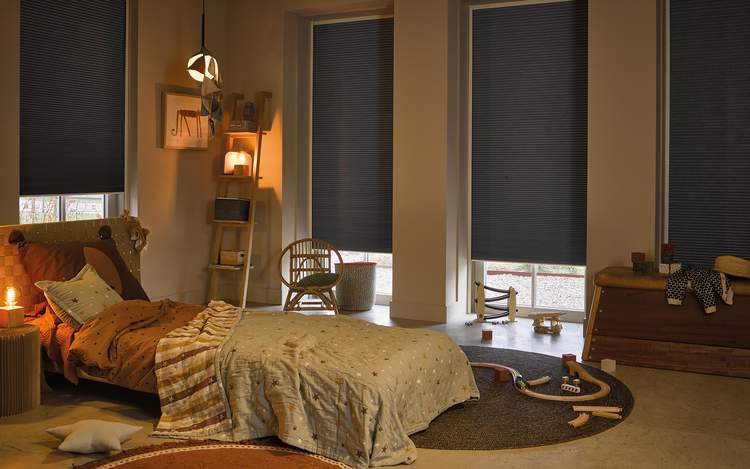 LightLock™
LightLock™
Our new LightLock™ system is perfect for locking in light. Choose from room darkening fabrics which also absorb or deflect nearly all the incoming light sweeping into your room.
Only Duette® Shades offer this level of room darkening, suitable for the whole family, for a better night's sleep, to media rooms or your home office - creating a feeling of pure comfort.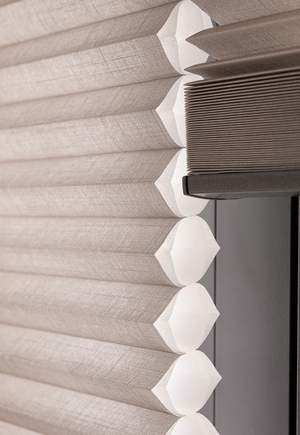 Honeycomb Strructure
Energy Efficient Design
If you want to achieve better control of the temperature at home, look no further than Duette® Shades. The latest fabric range has an even better level of heat reduction and insulation and with some fabrics achieving an outstanding A++ rating.
Duette® Shades can also help to reduce annoying echoing from hard materials like flooring, walls, and glass by up to 60%.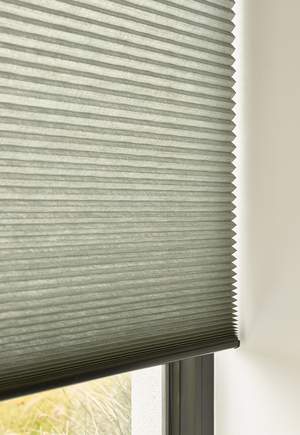 Cradle Certified® Fabrics
Eco Friendly Fabrics
Now with over 300 Cradle to Cradle Certified® fabrics and materials to choose from, you can be confident that you're doing your bit to support our planet.
Luxaflex® Duette® Shades are also built to last the test of time and are carefully measured to your windows. All shades also come with a 5-year guarantee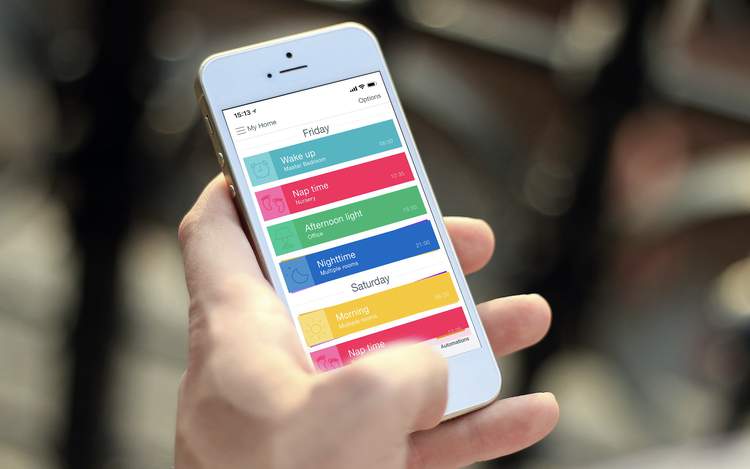 PowerView® App
Automated Smart-Home Control
For those of you who love your home to be connected, fear not, with PowerView® Automation you can control your Duette® Shades using a smart device, remote control, or the sound of your voice.
From a single window blind to your entire home, it's easy to connect your blinds so that you can control privacy and light whatever time of the day, even when you're not at home.
What's more, by using a rechargeable battery PowerView® Automation is now also available for Tilt & Turn window options too!
What are you waiting for discover the new Duette® Shades collection today via your local Luxaflex® retailer.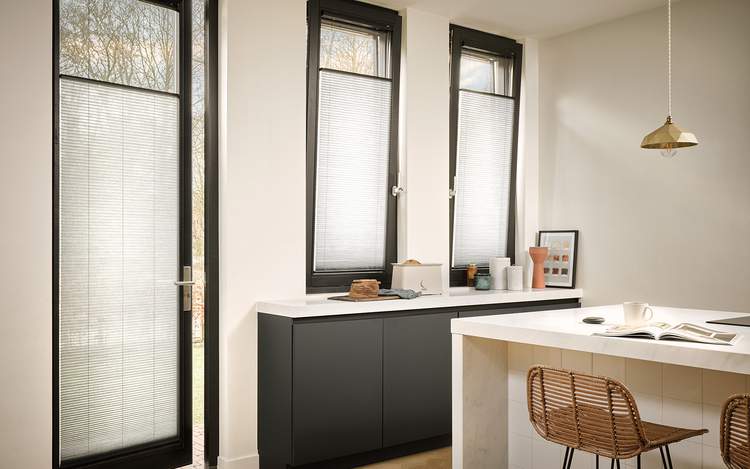 Duette® Shades, Kitchen