The Art of Vertical Blinds: Your How To Guide
If you're looking to cover your sliding-glass doors or extra-large windows, how do you know which window treatments will work best? Whilst virtually any Luxaflex® window treatment can work; modern Vertical Blinds are a great solution for your home.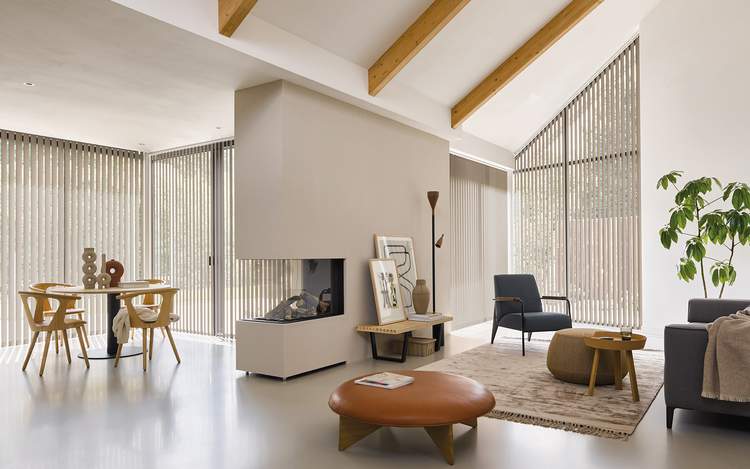 Vertical Blinds not only traverse horizontally, making them easier to operate on large doors or windows, but they're also stylish, versatile and practical. Vertical Blinds offer a whole host of great features with strong contemporary looks and easy operation.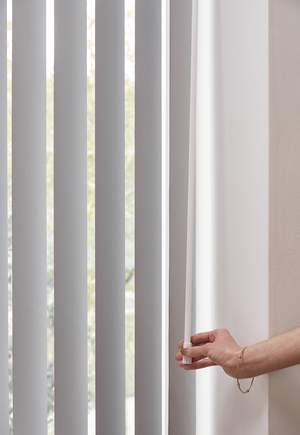 Simplistic operating solution
This sleek window blind is designed with vanes (sometimes called louvres or slats), that can be precisely rotated or traversed to subtly adjust the light or add extra privacy. You can also pull the vanes back in a neat stack to reveal your view and let in natural light when you want it. This versatile design lets you move your blinds from the left, right or centre to any position you want.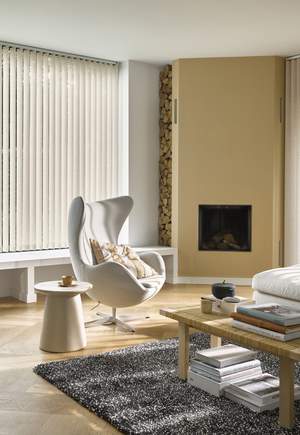 Modern Material Choices
As for design, you'll be spoilt for choice with a range of exclusive fabric styles to create the perfect look and mood for your home. Stunning sheers and luxurious structures to stylish room darkening fabrics for the home office, bedroom or media room, are just a few of the options available.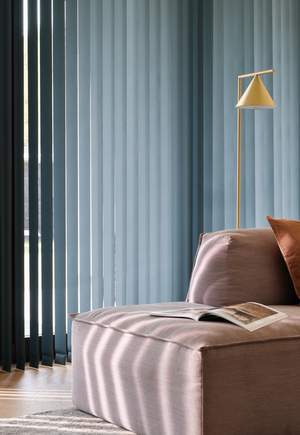 Sustainable Fabric Options
If sustainability is important to your family, our fabric range helps you make a responsible choice for your home. The selection includes over fifty sustainable fabrics that are Cradle to Cradle Certified™ at bronze level. And our GreenScreen® Sea-Tex® NXT, is the world's first window treatment fabric made from 50% recycled ocean plastic. Good for your home and the environment.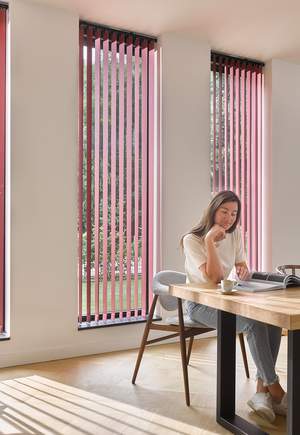 On Trend Colours
The right colour can transform the look and feel of any room. Choose from contemporary pastels to classic neutrals or eye-catching tones to find the perfect look for your home. You can also personalise your Vertical Blind by combining a plain and patterned fabric in the same blind, or adding a designer-coloured headrail in black, white, brown or aluminium.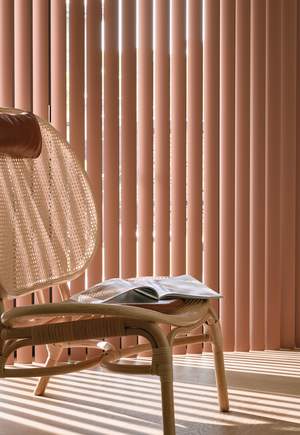 Sleek Aluminium Styles
For those who prefer minimalistic design you'll love the sleek style of our Aluminium Vertical Blinds. Our new Pure Sense range features the very latest trend colours and super matt finishes with a smooth touch. The perfect look for modern interiors.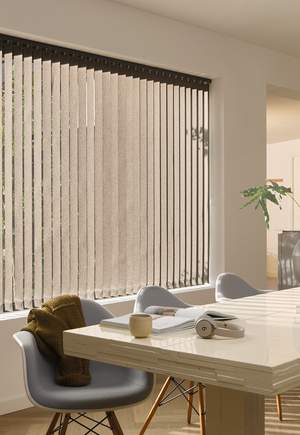 Looks for Kitchens and Bathrooms
Featuring waterproof and easy clean options that can withstand heat, humidity and stains, our highly durable PVC Vertical Blinds are a great choice for kitchens and bathrooms. The wide range of designs and colours add style with flexible privacy and light control features.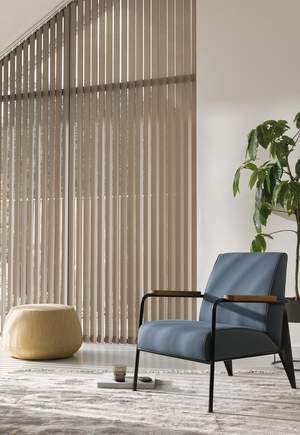 Bay and Shaped Windows
Don't worry about your shaped windows as Luxaflex® Vertical Blinds can be crafted to fit angled, bay and window segments with unequal heights. And the range of vane widths makes it easy to flatter the proportions of your windows. You can choose from stylish fabric, aluminium and PVC designs to suit your décor and window size.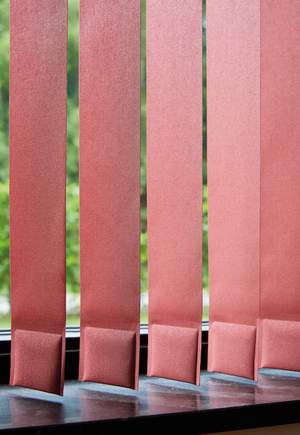 Easy Living Design Options
To achieve that ultra-modern look, choose our sealed-in bottom plate design that eliminates the need for stabilising chains along the bottom of the Vertical Blind. This creates a clean, modern look and is ideal for high traffic windows or doorways where children or pets might be moving through.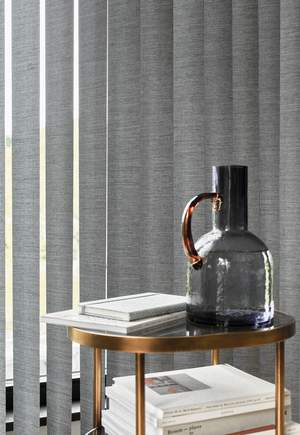 NEW Acoustic Vertical Blind Fabrics
Our new Riff fabric design is not only stylish but is designed to improve your rooms interior acoustics by absorbing unwanted ambient noise and reverberations. As a result, you can enjoy enhanced peace and quiet with good audibility.
Operating Your Vertical Blinds
Choose from manual wand control to motorisation, there are many ways to enjoy simple, smooth and child safe operation of your Luxaflex® Aluminium, PVC or Fabric Vertical Blinds.
PowerView® Automation is the perfect solution for our fabric Vertical Blinds, allowing you to automatically operate your blinds from your smart devise, remote control or voice command. PowerView® connects with leading smart home systems like Nest, Apple Home Kit, Google Assistant, Amazon Alexa and more...
Get Expert Advice
When investing in your home, expert advice can really help you make the right choice for the long term.
By talking to your local Luxaflex® retailer you'll benefit from their industry knowledge and long-term experience. Guiding you through all the options, and ensuring that you blinds are professionally measured and installed by experts – so you don't need to worry.
Download your free brochure here