Make An Entrance – Ten Ideas For An Inviting Hallway
Hallway decorating ideas are not often high up on the home improvement Pinterest board. Which is a shame as it would make sense, if you were looking to dazzle, that you would try and make a great impression with the first place that guests encounter. But of course the reason that these spaces are often an afterthought is that they tend to be practical and not to have a clear style identity of their own. This is why the best hallways don't forget to acknowledge the need for flow and storage as well as deliver some arresting decorating va-va-voom.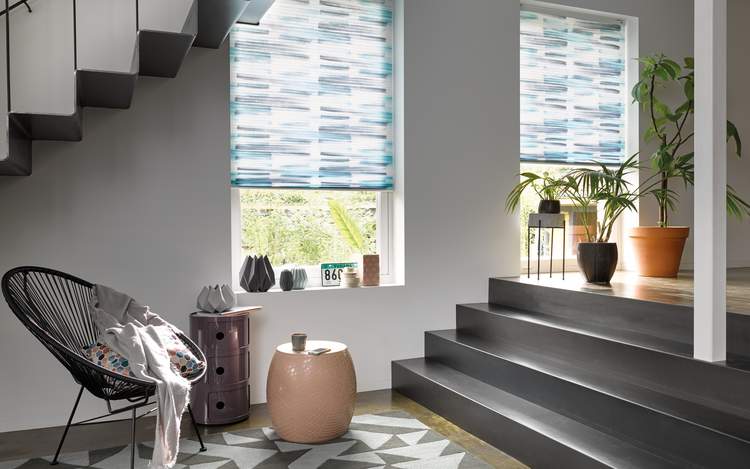 First Impressions Count
Whether you choose to roll out the red carpet metaphorically or literally, rugs, deep pile floor runners, or perky striped carpet runners for stairs immediately warm up a hallway.
Both practically in texture through the introduction of a softer material but also by absorbing sound.
If you have many muddy boots, piling through hard-wearing sisal carpet runners over a hard-wearing washable floor stop gives you some texture as well as a practical solution.
If you have a backdoor where dogs and kids go after messy play you can choose something more indulgent.
Practically speaking hallways are always high traffic areas linking the rest of the house, so ensure you also treat the carpets and look at patterns or weave to hide footprints and fluff.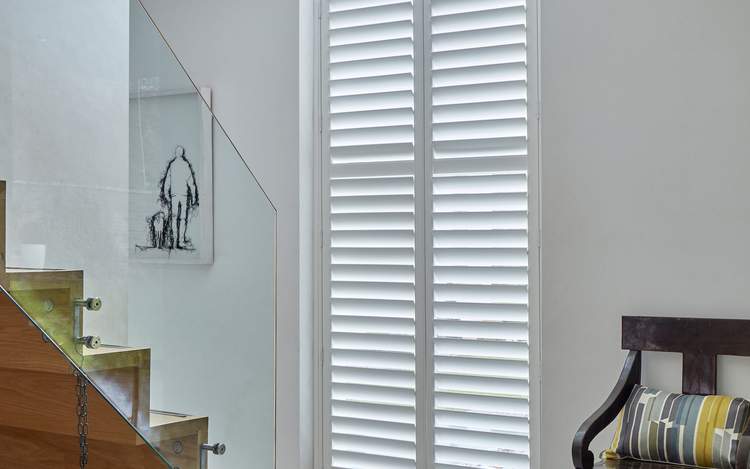 Window Shutters
Make it Look Longer…
Hallway colour ideas can make all the difference to a hallway that stops before it starts (common in new-build flats).
Try putting a slightly lighter shade on the furthest wall to stop it from feeling box-like.
Experimenting with hallway lighting ideas can also help create the illusion of a more interesting space.
Don't go for a strong overhead shade alone as it can feel very stark; if you do need it for task lighting put a modern chandelier on a dimmer so you can dim it when you are preparing to welcome guests or for an evening mood.
Window Shutters are both eye-catching and practical too offering privacy and light control as well as style.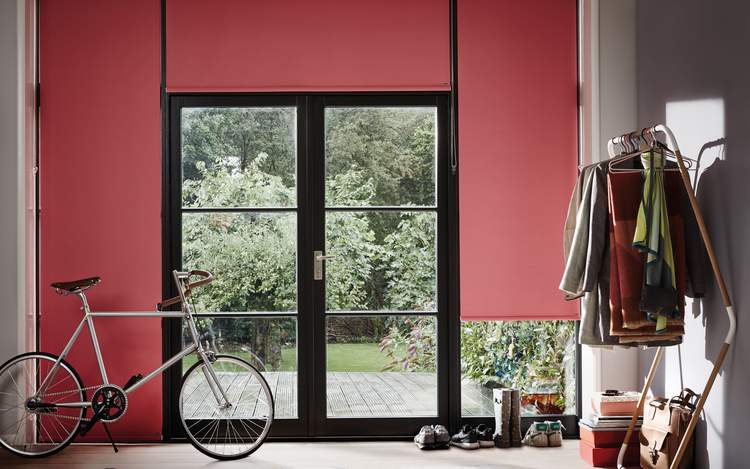 Roller Blinds
…Or Shorter
Too much space isn't usually a problem but in these spaces, it can add to the sense of hollowness.
To be successful hallway decorating ideas should allow easy movement as well as make storing your coats, bags, and shoes (sports equipment, keys, Wellington boots…) easy. Smart hallway furniture choices can help with this.
Try a long, lean bench with shoe storage underneath, or for vintage chic points add in an old-school gym bench.
Hallway paint colours can be used to make a large space seem less overwhelming: try decorating with contrast by painting horizontal bands of complementary hues instead of a plain wall.
Instead of a cramped, overstuffed coat rail, spread out hooks at different heights along one wall and annotate each with picture frames of family members.
It might just encourage the youngest (or teenage) members of the family to hang up school bags.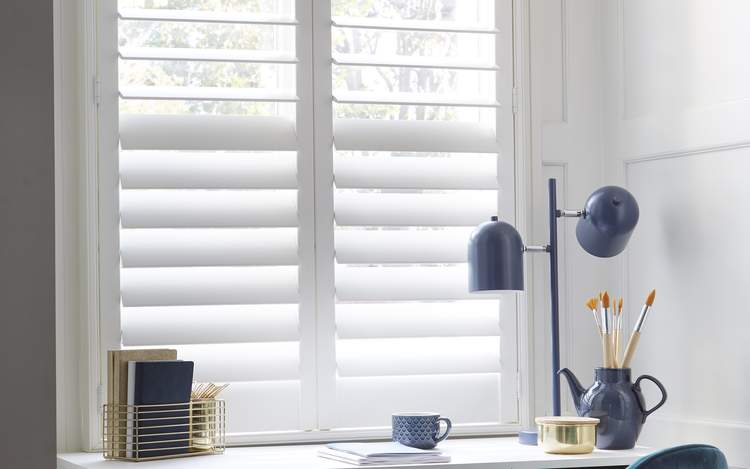 Window Shutters
Use Every Storage Inch
Even the best thought-through of under stairs storage ideas often end up as a cobweb-riddled dumping store.
But even a small space can get a useful new life as an efficient space like this mini hallway home office area with modern window Shutters.
Pop a basket on pull-out wheels as a smart understairs storage solution for cricket bats or other sports kits.
And think inside the box: stair storage, which means the stairs become drawers that pull out or act as lift up lids, can hold shoes or hats and gloves. (And a full-body mirror is also good on the back of that stair cupboard door.)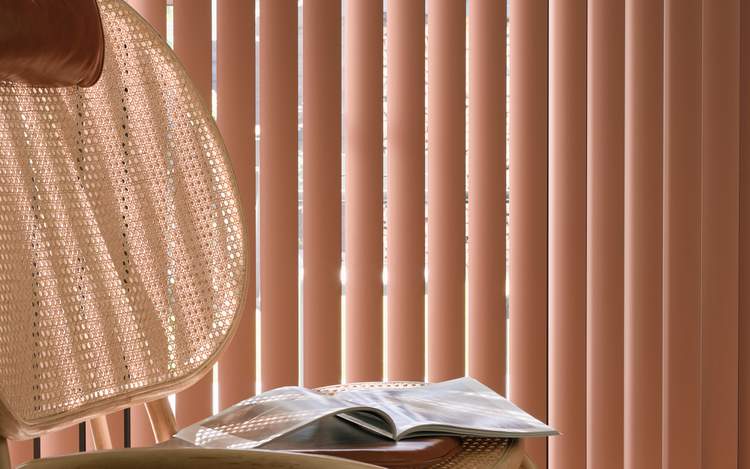 Vertical Blinds
Colour that Cocoons
Deep and bold or light and fresh, hallway paint ideas should cover more than the obvious magnolia or white.
Whether looking for wallpaper or paint colours for hallways, don't fall into the trap of choosing something bland or too neutral by default.
As these spaces tend to be narrow so think about the colours you use to have more impact. Look at how the light works during the day. If it can be harsh make sure you avoid shades that are too strong like brilliant white or bright blue or it will seem cold.
Consider slightly more muted tones such as sage green, powdery teal or a gentle grey or pink tone.
If you are lacking light black or a vintage yellow tone, grey will add drama when paired with wall lights casting a golden glow.
If you have large windows or a modern glass entrance, use blinds that can be controlled to add warmth in the evening or light in the day.
Vertical blinds are a great look for long windows, and for added security try blinds that you can control wherever you are, such as the PowerView® Motorisation System.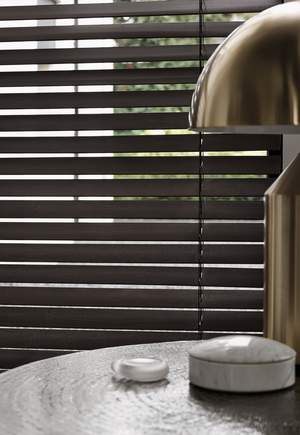 Lighting
In the details..
Ever been to a house where the hallway feels stark and bare in the day? It's those sensual details you get from light and touch that are missing.
Some smart planning for hallway lighting ideas that are both welcoming and practical is required.
For early start car key finding, you'll need bright wattage but also include a subtler source in the scheme; antique wall sconces can reflect prettily in mirrors in a hallway.
If you want to enhance a short or dowdy space, using hall mirrors is also a great way to add shape and form.
Small vintage mirrors hung together will bounce back the light in an irregular fashion to a glittering effect (and give you a chance to check your hat before you leave).
Small details such as door handles and light switches can add character and a tactile pleasure; look for vintage doorknobs or copper switches that add patina and quirk to your hallway wall décor. A memorable place to start and end your day.