Designed with Safety in Mind - Luxaflex® Children's Blinds
At Luxaflex®, we consider child safety a top priority. Our range includes child-safe cordless and motorised blinds with remote control and smart home operation. The huge choice of colours and patterns will give any youngster or teenagers room a look that's just right for them.
You can see the full range of children's blinds at your local Luxaflex® showroom, but here are some ideas for you to consider...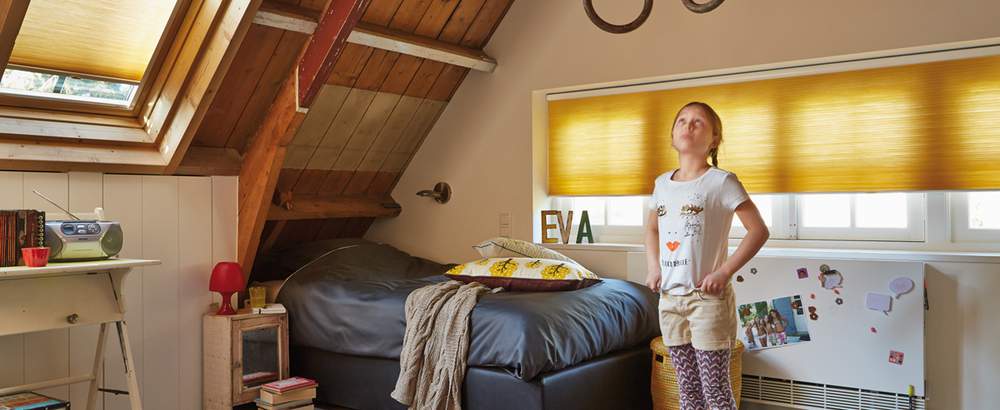 Luxaflex® Duette Shades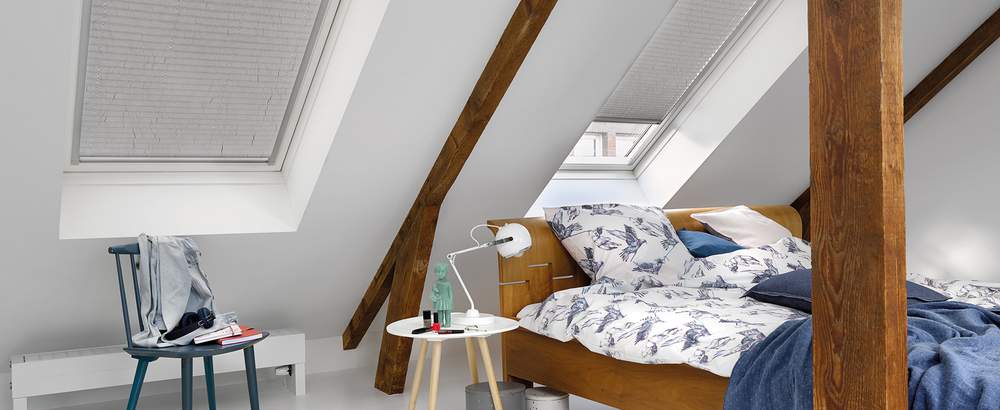 Luxaflex® Plisse Shades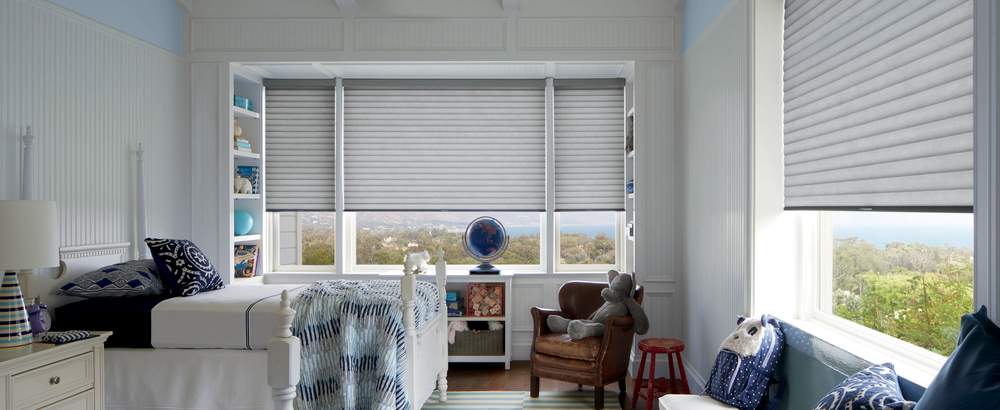 Luxaflex® Sonnette® Shades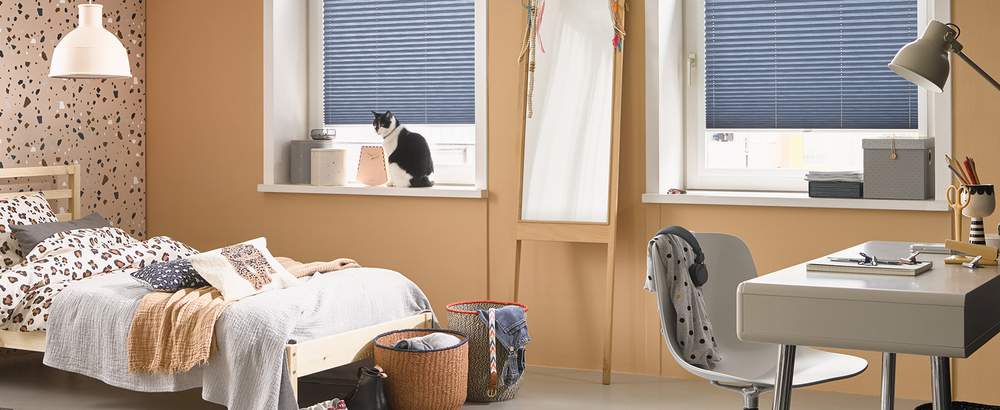 Luxaflex® Duette Shades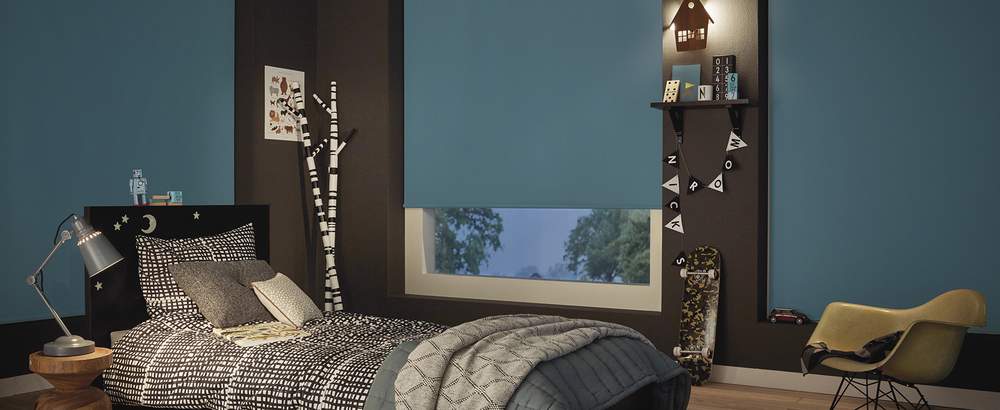 Luxaflex® Roller Blinds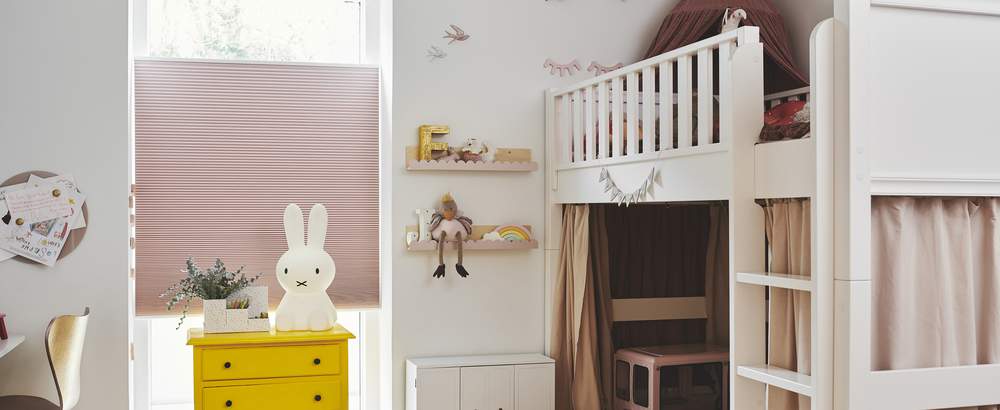 Luxaflex® Duette Shades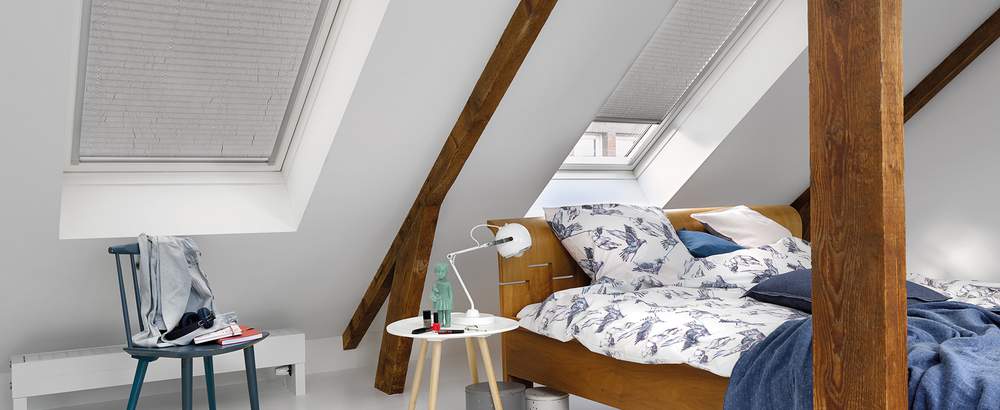 Luxaflex® Plisse Shades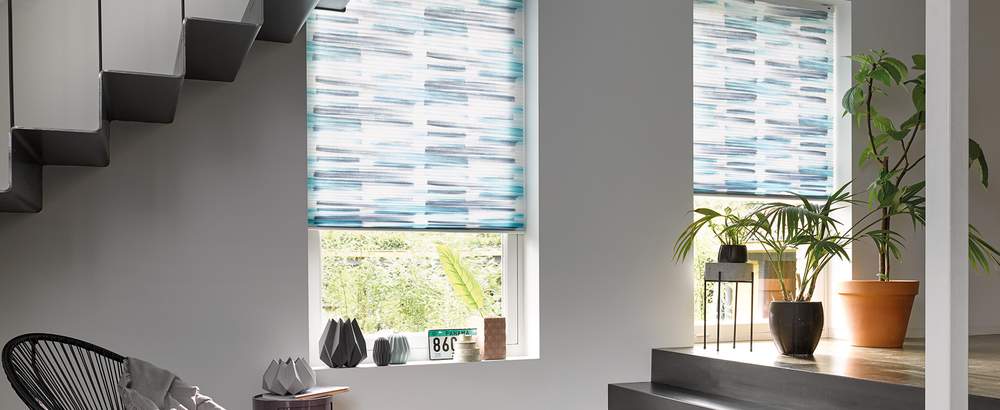 Luxaflex® Roller Blinds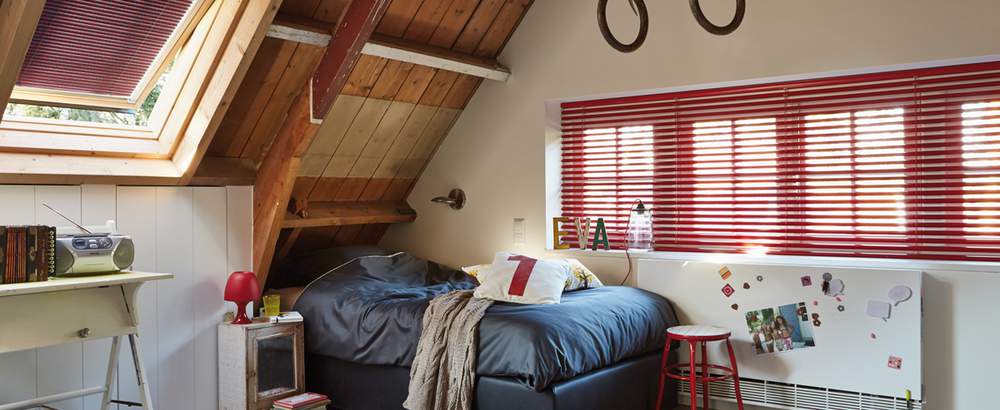 Luxaflex® Venetian Blinds
/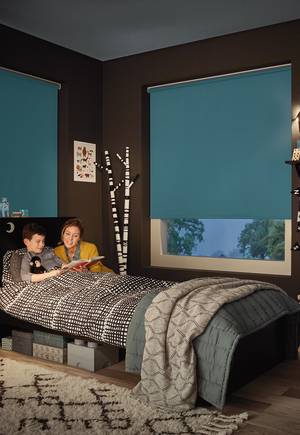 Luxaflex® Roller Blinds
Light Mornings Affecting Your Child's Sleep? Choose Room Darkening Blinds
Bright morning light and lighter nights can disrupt children's sleep patterns with unwanted early wake-up calls. Choosing a Luxaflex® room darkening Roller Blind is a great solution to keep bedrooms darker for longer, and create a soothing atmosphere to encourage the children to sleep.
Fun too - choose from a wide range of colours and patterns that all the family will love with both cordless operation and smart home PowerView® Automation.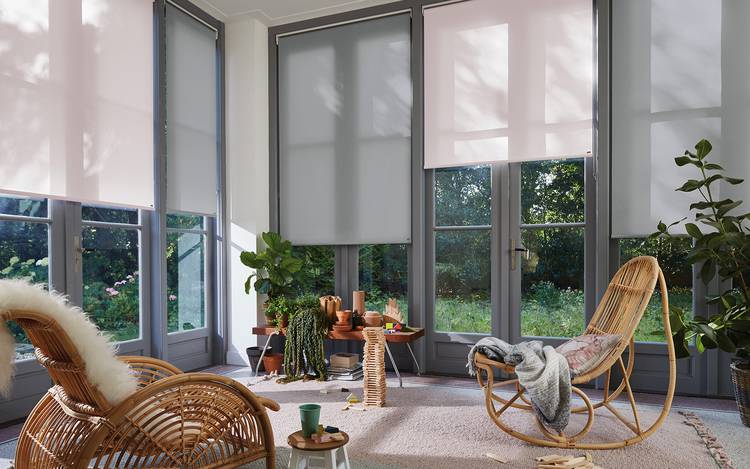 Luxaflex® Roller Blinds
Easy to Clean? Choose Stain Resistant Roller Blinds
Hard Wearing by Design
When considering new window treatments for playrooms, nurseries, or children's bedrooms, a combination of safety, style and durability is essential to handle the rough and tumble of everyday life.
A great choice for children's blinds is a Roller Blind fabric with our StainStop® finish as it repels common household liquids and stains - like water-based marks from cola, fruit juice, tea, milk, coffee, vinegar, or honey.
This makes it easy to wipe clean and maintain your Luxaflex® fabric blinds - keeping them looking new for longer.
From children to teenagers, Luxaflex® Roller Blinds come in colours and patterns the whole family will love.
Talk to your Luxaflex® retailer about the best solutions for your practical needs and style considerations.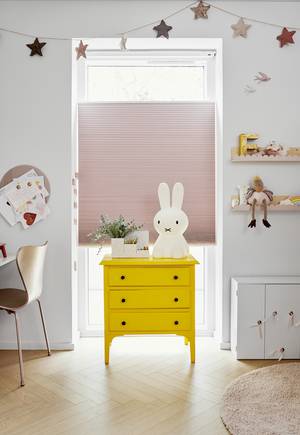 Luxaflex® Duette® Shades
Rooms to Warm or Cold? Choose Insulating Duette® Shades
If your child's room is south facing it could get very warm resulting in restless sleep for the little ones. Our room darkening Duette® blinds not only aid sleep but can help to regulate the temperature of the room - keeping bedrooms cosy and warm in winter and comfortably cool in summer. Invaluable for the whole household.
Find a Luxaflex® Showroom
Get expert advice and inspiration to create the perfect window blind for your home
Luxaflex® Day & Night Shades - Children's Blinds | Child safe
Multi - Purpose Rooms? Choose Day & Night Shades
A great choice for multipurpose rooms, our special Day & Night skylight shades combine a sheer fabric for daytime activities, and a room darkening fabric for nighttime privacy or a good night's sleep. This versatile design is available in our Duette® & Plissé Shades. Child safe too with our cordless LiteRise® system - simply pull up to raise or pull down to lower the shade and it stays exactly where you place it.
Book a Consultation
Visit your local Luxaflex® retailer to get expert guidance on the right solution for your children's rooms. From exploring the design choices to finding the best child-safe controls, you'll get the very best advice for your home and family.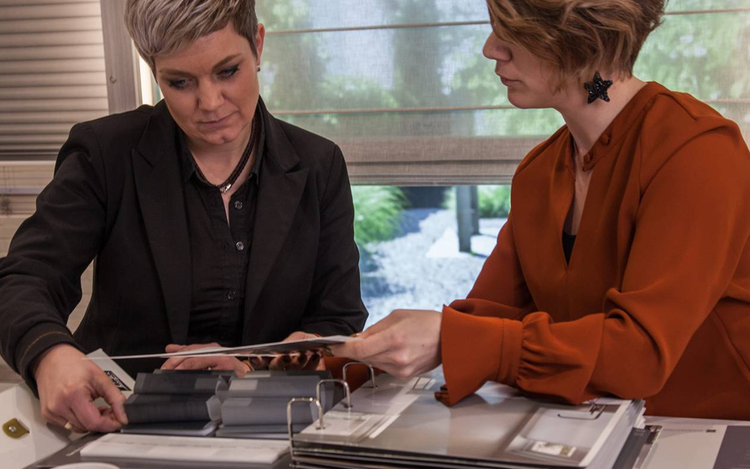 Get expert advice at your local Luxaflex® showroom
FAQ's - Children's blinds