Helen Osborne Customer Relations Manager Q&A
We sat down with customer relations manager for Luxaflex®, Helen Osborne in the next instalment of our 70th anniversary Q&As. Read about the time she camped in Antarctica and climbed a volcano below...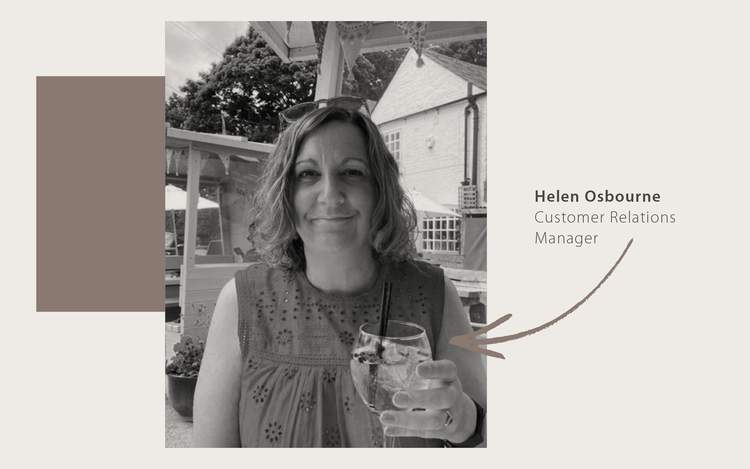 Tell us a bit about your job and what you do...
I'm a customer relations manager, responsible for the Luxaflex® help desk. I support the team and dealers with all aspects of customer service from order entry, online ordering, resolving queries and providing product information.
I also liaise with different internal and production departments across Europe and USA, to meet our customers' requirements.
If you weren't doing this job, what do you think you would be doing?
When I was at school I wanted to be a medical secretary. I planned to go to college, and as back up I looked for a junior position in a big company with prospects. I came for an interview at what was then Sunway Blinds and the rest is history. I've now been with Luxaflex®for 36 years!
What's your best memory from your time at Luxaflex?
In 2001, I was asked to set up the Luxaflex® Training Academy. This was a new position for the company to provide product training for dealers & internal staff. I was involved in writing training courses, arranging bookings, training manuals, sample blinds and catering.
Working in the academy meant travelling to different venues and coordinating with colleagues and conducting the training. Over a three year period we trained over 2,000 delegates which was very rewarding!
What are the biggest changes you've seen? Are there any aspects of the job that are completely different now, if so why?
One of the biggest changes I've seen was when customer services changed to a paperless ordering system. Initially we used to take telephone orders, this progressed to fax orders - at one point, we had five different machines with different coloured paper so we could identify which fax number the order had been sent to.
Orders are now placed directly online or emailed to us. We have two computer screens so we can view and process orders easily. We've improved efficiency as well as doing our bit for the environment by significantly reducing paper. Plus, there's no more filing!
What is an interesting fact about yourself?
I have been fortunate enough that I have done a lot of travelling in my lifetime with my husband who is a photographer. Together we've camped in Antarctica for a night and climbed a volcano!
I never let a day go by without…
Walking our springer spaniel, and it is a great way to relax and get some fresh air.
Name five things you can't live without?
Family and friends
Walking the dog
Good food - I enjoy cooking and baking
Travelling when I have the opportunity. I've been lucky to of visited lots of countries and now we're enjoying exploring the UK in our classic car
Glass of fizz or a G&T
Enjoying our 70th anniversary Q&A series? We'll be back with our next instalment soon.