Why Choose Luxaflex® No Drill Blinds?
Luxaflex® offers two unique no drill blind solutions, FrameFix® and TruFit® which work with most uPVC and aluminium windows and doors. Both solutions offer lots of handy features depending on the light control and privacy you need and the type of window or door you have.
Top features;
Drill-free installation means your frames won't be damaged
Your no drill blinds will fit perfectly with a stylish modern look
The Top-Down - Bottom-Up design so you can open, close, or adjust your no drill blinds to any position you want
Enjoy perfect light control and privacy how you want it
Combined with our Duette® Shades to make your home even more energy-efficient too - an important consideration with energy prices going up!
You'll be spoilt for choice with on-trend colours, textures, and finishes.
Your local Luxaflex® retailer can guide you through the solutions best suited for your windows (or doors), but explore our videos to discover how No Drill Blinds work.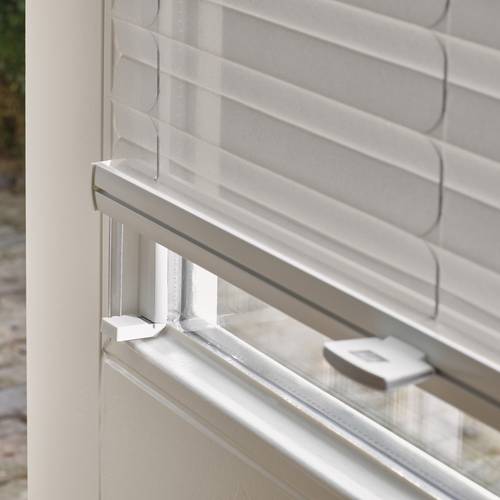 TruFit® System
See how TruFit® works without drilling your windows!
TruFit® No Drill Blinds
Our special TruFit® system offers a simple handle-operated lifting method that's ideal for Tilt & Turn windows or doors, but also standard windows too.
The unique design enables you to move your blinds to any position with Top-down - Bottom-Up control for incredibly versatile light control and privacy.
Expert Luxaflex® retailers can install your new window covering directly onto the glass without drilling the frame. Not just for homeowners, if you are renting you can still enjoy the best window blinds without damaging the frame. And it's a superb option for some period window frames that might be listed.
Available with stylish Luxaflex® Venetian Blinds and Plisse Shades in a range of gorgeous colours and styles to suit your home.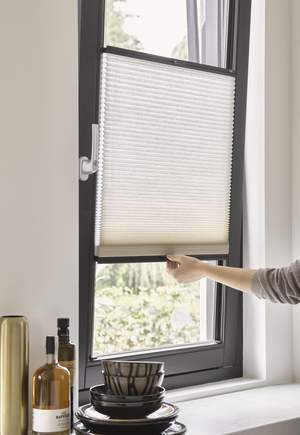 No drill window blinds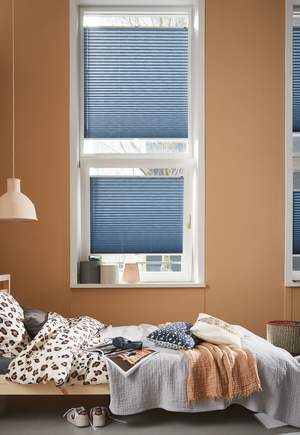 5 good reasons to consider No Drill Blinds
Our unique collection of made-to-measure No Drill Blinds is designed to enhance every room they grace. And with the personal service of our expert retailers, you'll enjoy a stress-free experience to get the very best solution for your home.
No damage to window frames
Versatile light and privacy control
Enhanced energy efficiency
The latest colours and designs
Custom made quality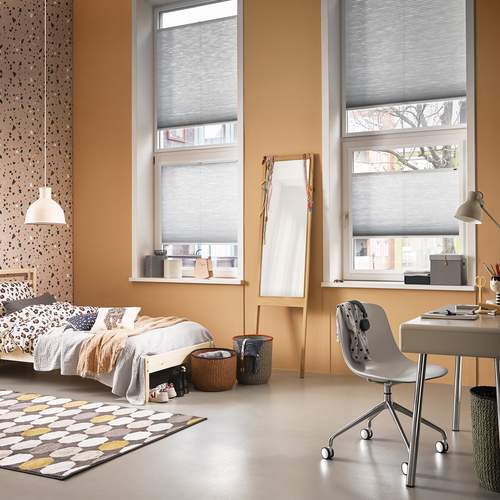 FrameFix™ System
See how no drill FrameFix™ works in windows and doors!
FrameFix™ System
Why are FrameFix® blinds a good idea?
Luxaflex® FrameFit® is an innovative magnetic frame that is seamlessly attached to your window holding your blind securely in place.
Fitted by a professional Luxaflex® installer, FrameFix® doesn't require any required screws or drills so won't damage your window or door frame. And best of all, FrameFix® works on most windows and doors including patio doors and tilt and turn windows.
Ideal for most UPVC and aluminium doors and windows, FrameFix™ offers enhanced light control, sits neatly in the window frame, and can easily be removed for window cleaning.
Available in the very latest looks with stylish Luxaflex® Venetian Blinds, and our Duette® & Plisse Shades.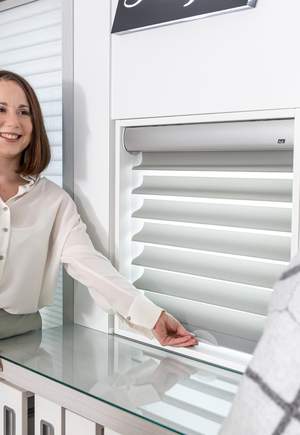 Expert Luxaflex® retailers
Where to Buy Luxaflex® No Drill Blinds?
For expert advice on No Drill blinds get in touch with a local Luxaflex® retailer who'll guide you to the best solution for your home and windows.
From regular windows, doors ( patio, French, sliding), skylights or Tilt and Turn windows, you'll find the perfect solution for your home with a range of classic and trendy looks in the latest colours.
Book a free consultation to get started!
Find a Luxaflex® Showroom
Get expert advice and inspiration on choosing the perfect No Drill Blinds for your home.