Autumn Winter Home Trends To Tempt and Inspire
With Autumn in full-swing we've taken a look at the latest Autumn winter home interior trends. Find out what's new or be inspired with style touches that will keep your home warm and cosy this winter.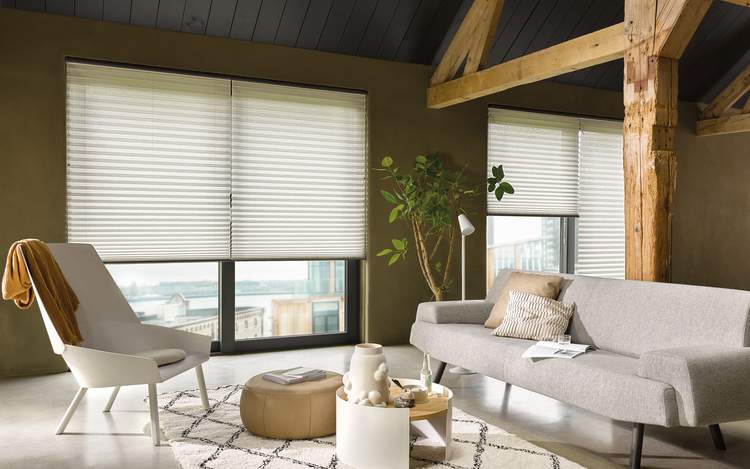 New season - new look?
With a new season upon us, we can't help but focus on the cooler months ahead and what that means for interiors around the home.
The new, emerging home trends for Autumn/Winter are either going to tempt you to completely redecorate a living space or inspire you to make some changes to the bedroom.
Here's some of our favourites...
Putting the 'new' in neutrals
If you're one for keeping it simple then your home is probably already ticking this box. Creams, beiges, greys, and browns all make for a calm and comfortable living space.
Evolve your existing look by adding some texture whether that's in your cushions, on your rug, or of course, on your window coverings.
Complement the soft tones in a living space with our Interior Shutters - perfect for making a statement in a range of gloss or matt finishes.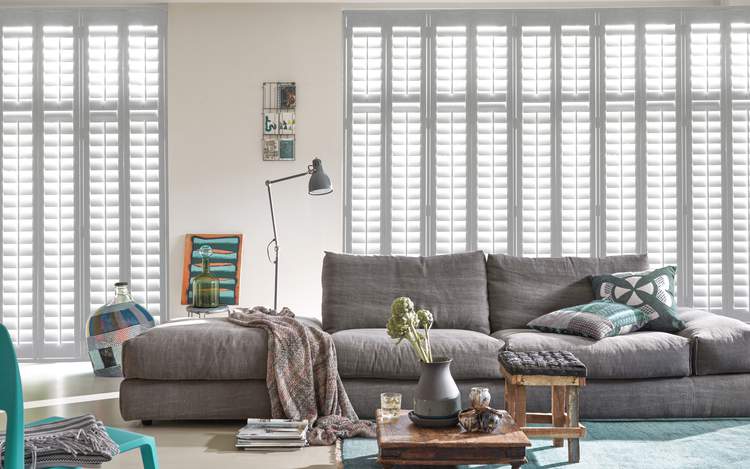 Luxaflex® Interior Shutters
Throwback making a comeback
Rattan is making a comeback and we're all here for it. Whether it's furniture, light fittings, or home accessories, the 70's staple is lightweight and can be styled up or down.
Team with warm, on-trend spice coloured soft furnishings and a little bit of greenery, you've got yourself a winning look - especially if you keep the space light and airy with our award-winning Pirouette® Shades.
The sheer backing fabric of the blinds gently filters and disperses natural light, reducing noontime glare and making the evening light linger a little longer.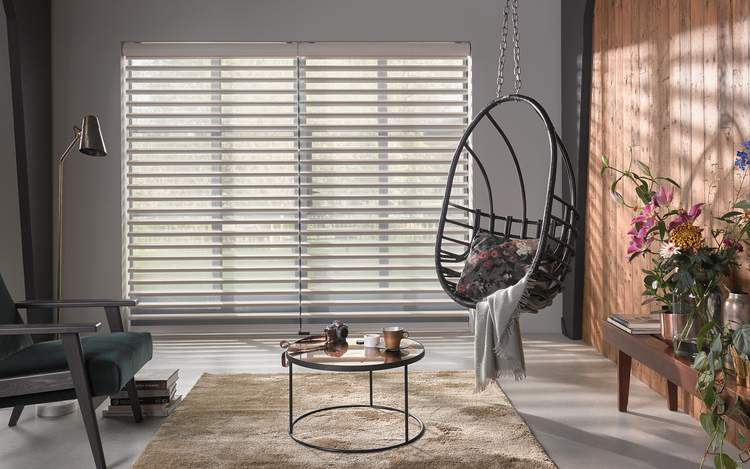 Luxaflex® Pirouette® Shades
Granny chic
Introduced to us in the Spring, Grandmillennial is here to stay with floral patterns and retro designs making a huge statement in contemporary settings.
Why not make a feature wall with a heavily patterned wallpaper or reupholster a much-loved piece of furniture in a heavy, velvet fabric? We're loving sofas, chairs, and even little pouffes in deep oranges, corals, and teals.
Add a wow factor to a room with our Designer Roller Blinds, available in a range of fabrics and prints, creating the perfect canvas for some 'granny chic' in a space that's craving an upgrade.
Roller Blinds UK - Luxaflex® Roller Blinds
Panel it out
We'd be shocked if you said you haven't seen one of 2020's must-do home updates. From the bedroom, living area, dining room, and even bathroom, it's the perfect DIY job.
It's as practical as it is pretty, not only adding insulation to a cooler space but bringing interest and detail to an otherwise ordinary wall. We love the look of a statement paneled wall with our Roller blinds which are available in a range of fabrics and textures that you can either complement your paneling or provide a little contrast.
Looking for more inspiration and advice? Visit your local Luxaflex® showroom to see all the options with life-size displays.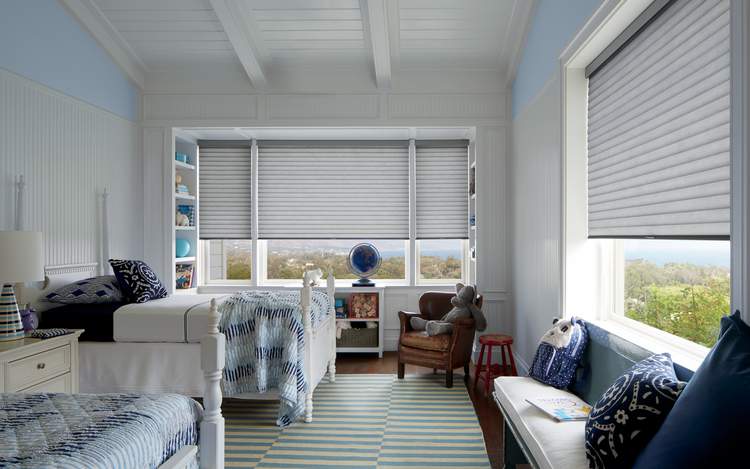 Panel it out