Benefit From Eternal Style Appeal
Our latest Venetian Blind collection incorporates our best loved original designs and exciting new colour, material and operation options so you can invest in a timeless design, but with a very personal spin.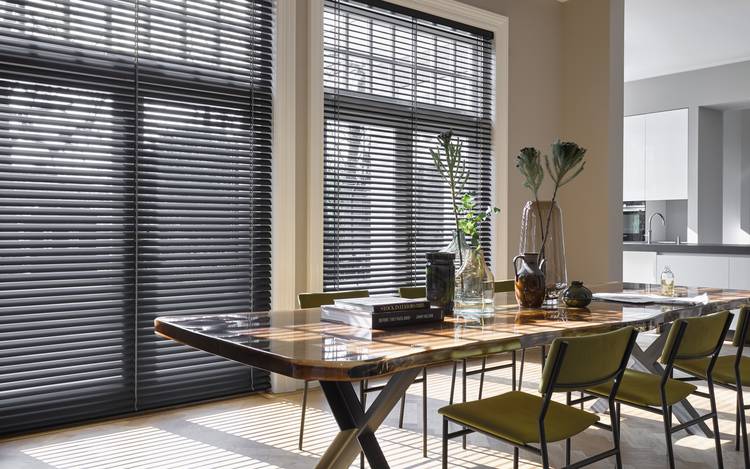 Feeling Good
Our new Venetian Blinds Pure Sense range combines the latest colour trends and finishes to change the mood and light in a room. Super smooth slats are available in either super matt or a soft glow finish, incorporating special light particles that create a subtle, enhancing glow. In a range of on trend colours, both finishes produce a gentle, heart-lifting atmosphere in any room.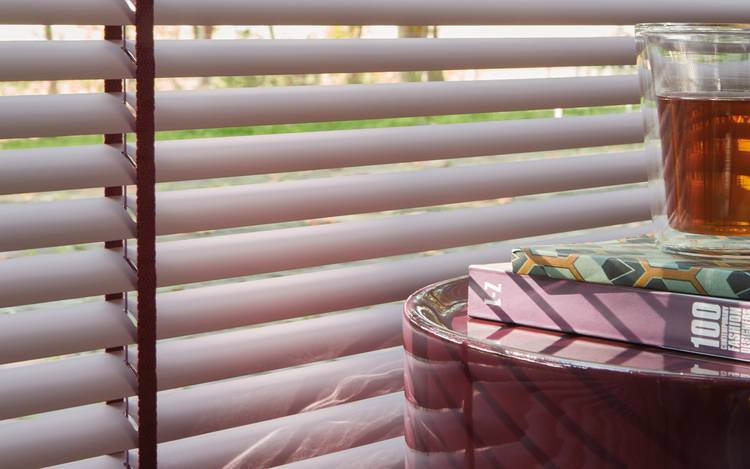 Venetian blinds
Keep your Colour Options Open
Another revolutionary way to bring window design to your interiors is our new two-tone style Venetian Blinds, where the front facing slat in a lighter shade, and the back slat in a deeper tone. This creates a fresh feeling as the daylight passes over the lighter colour, but at night, when the mood slows down, tilting the slats upwards reveals the darker tone creating a rich and warm atmosphere.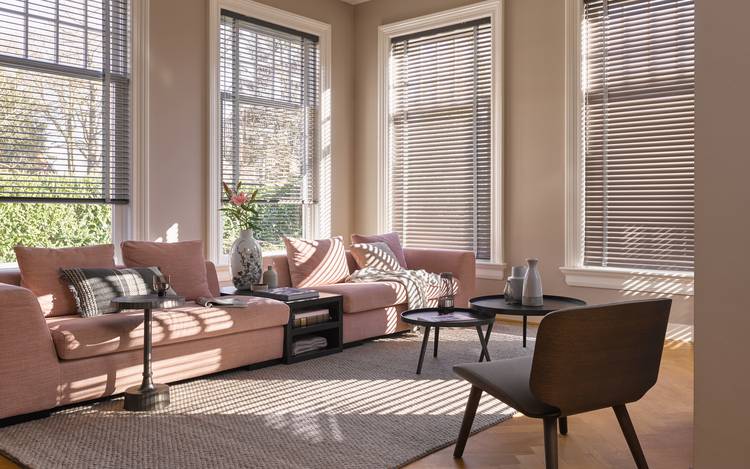 Venetian blinds Luxaflex®
All in the touch
One of the most effective ways to create a warm interior scheme is by adding subtle layers and forms. Texture is the ideal way to keep a palette simple and prevents it from feeling flat and one-dimensional. We've developed a new way to create this look at the window with subtle textured look patterns. The undulating surface of our new Venetian Blind design is quietly highlighted by the sun's rays, creating a subtle sheen with interesting details.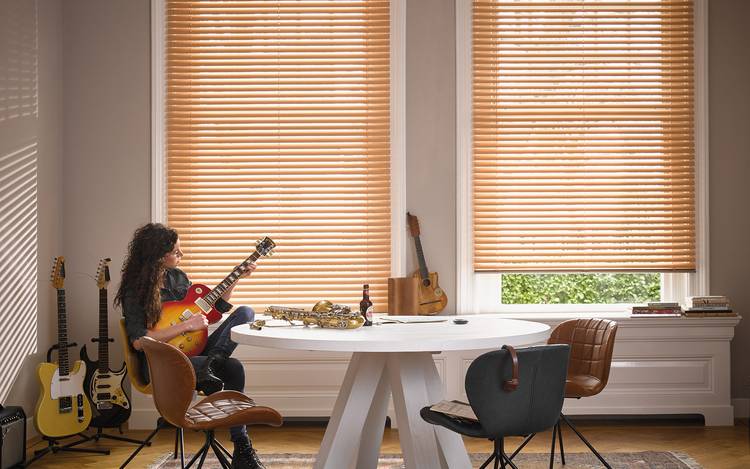 Luxaflex® Venetian blinds
Change the Form
Large windows can be wonderful, but when covered with traditional window treatments for privacy or thermal gain, they can become a drab, claustrophobic wall. Instead, a contemporary Venetian Blind with a crisp and contrasting 10mm tape, transforms your windows (whatever their size), from flat to a feature. This strong, sectioned look is reminiscent of refined Japanese screens with contrasting black on cream. Or why not use a tone on tone wider tape, in a slightly darker hue to your slats for a subtle visual variation.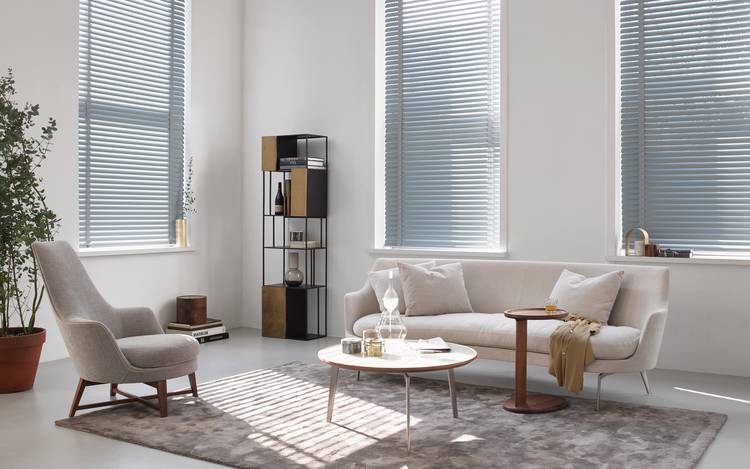 Venetian blinds - Made to measure
Good Wood
Nature's beauty is a constant inspiration at Luxaflex® which is why we designed our new wood valances and bottom bars to add warmth and style to our new Venetian Blinds. Combine with elegant slat sizes in 16, 50 and 70mm slat widths and stylish decorative tapes to curate an exciting new look for your home. Choose from slimline modernist styles to a wide slat design and pale tones for a relaxed beach side vibe. Alternatively, mix a wooden valance and bottom bar with a colourful metal slat, to create a sleek contrast between the two materials.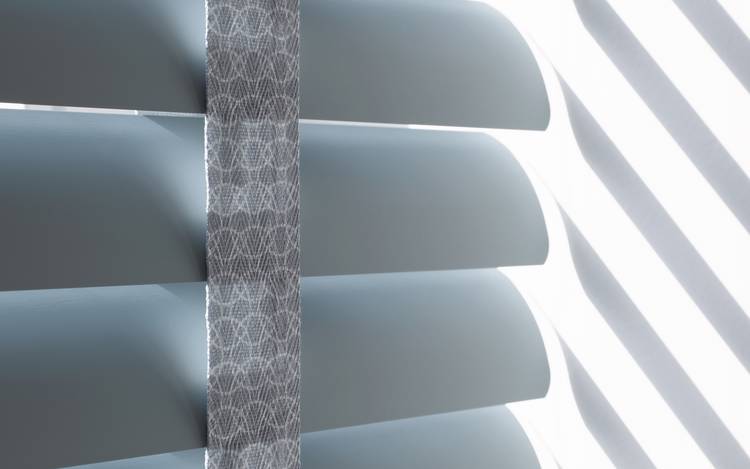 Benefit From Eternal Style Appeal
See the big picture
No longer simply open or closed, our MegaView® option gives twice the visibility to the outside world. This enables lovers of the classic Venetian Blind aesthetic to enjoy increased light and view control. When closed MegaView® slats create maximum privacy with a pleasing undulating form. The slats benefit from our 'Bounce Back' feature, which ensures they won't warp, bend or sag, maintaining the crisp, quality that our Venetian Blinds are famous for.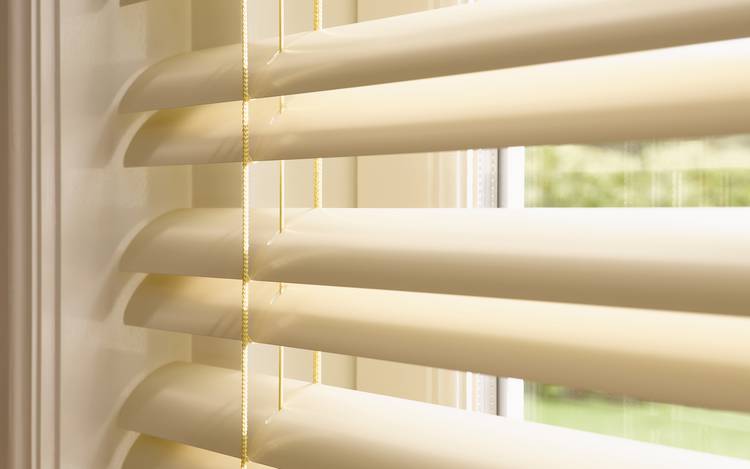 Benefit From Eternal Style Appeal
A light touch
There are many innovative options to operate your Venetian Blinds in the way that suits you best. From the patented cordless one touch LiteRise® or Smart Home PowerView® app, to a simple, child safe chain. New to the range, we have introduced our latest innovation FrameFix™ which features a magnetic frame that attaches to UPVC or aluminium window frames. Sitting neatly in the window FrameFix™ needs no drilling so your window frame won't be damaged and it's easy to remove for cleaning. The new design uses a handle to raise or lower the blind and a slider to tilt the slats - ideal for high or hard to reach windows. Venetian Blinds with FrameFix™ also work brilliantly on doors too.
Benefit From Eternal Style Appeal - Benefit From Eternal Style Appeal