Best New Kitchen Trends To Get On Your Radar Now
The best interior design trends tend to be more than a new look or burgeoning colour prediction. They have longevity, make sense for the way you live and work for your home long after the fashions have moved on. With this in mind, the new kitchen design ideas have taken the best of kitchen design to date, and taken the style and efficiency up a notch. From taking the open plan kitchen layout and making it function better, to mixing up materials for an unexpected twist, kitchen design has upped its luxury game to join the bathroom as a place of indulgence as well as function. And the latest kitchen colour ideas are far more exciting than just painting your walls; welcome to our guide to new kitchen ideas that will shape the next generation of best dressed homes.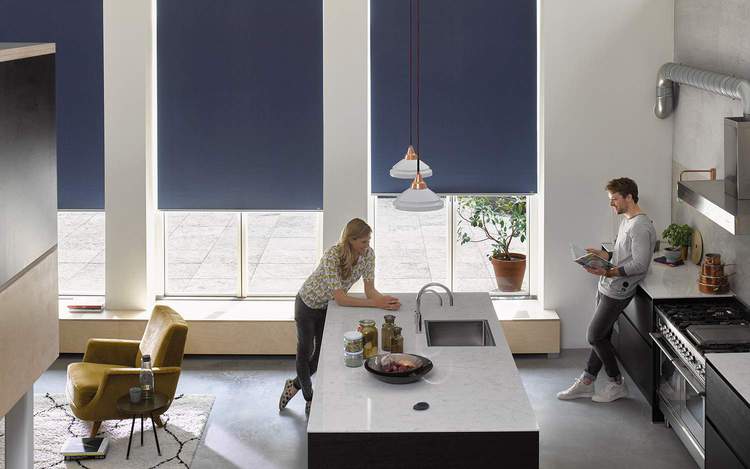 Broken plan
Designer for luxury British kitchen designers Roundhouse, Victoria Marriott, is all about the 'Broken Plan' kitchen design. This moves on from the traditional open space, dine in kitchen to a more complex, intriguing space. "The space is physically divided," says Marriot, "by changes to floor levels or materials such as glass partitions, partial walls, shelving, bookcases or even storage or furniture". This open but divided approach means that cooks can prep and organise (and deal with the odd tense flambé moment) without guests distracting them, but without also being totally separate to the action. It also helps a division of activity; homework can be happening in one part of the room whilst organising the larder in another. Together but separate, this solution allows family members to coexist with a little more personal space.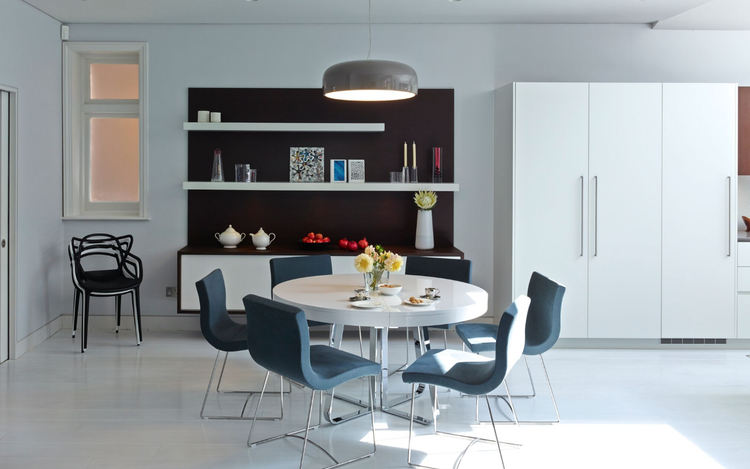 Practical yet polished
Modern kitchens tend to have to work hard, and do several jobs, as well being the epicentre of activity in a home. This drive for multi-function has also seen a demand for items that become more like the premium designed pieces in other living room spaces, with the standard kitchen items looking more discreet. The dining area also links more seamlessly with the kitchen design. "Built-in means having furniture in the living space that echoes that of the kitchen," says Marriot.
"For example, audio-visual furniture or shelf units that are made in the same materials in the same style as your kitchen, thereby maintaining a coherent overall design." Even colours in the kitchen are becoming more connected to the rest of the home, "becoming softer and paler with lots of greys but also peach, pink, green as well as strong navy and black" suggests Marriot, breaking down the traditional switch into a more practical look as design moves into the kitchen.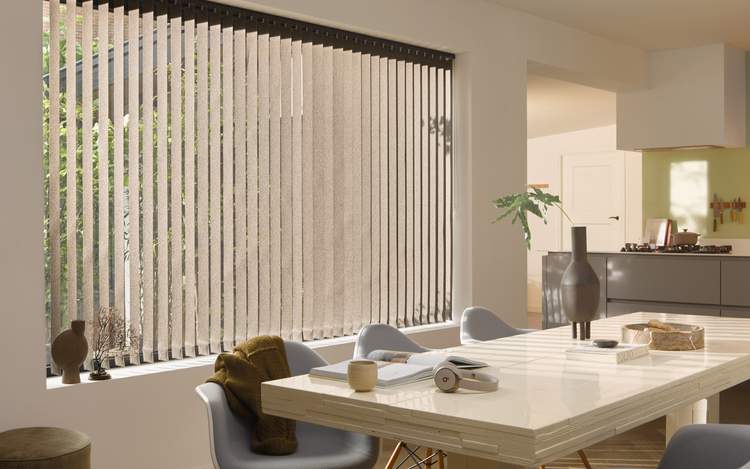 Let the Light in
To make a kitchen feel more luxurious, managing the light is essential. Subtle lighting that runs under units that can be adjusted can create a glamorous evening mood, but daylight also needs to be managed or it can bounce aggressively off the hard surfaces making the room feel stark. A sheer blind such as this pleated Duette will allow light to flow in but gently soften and diffuse it. The window is also a great place to add interest, such as this subtle ombre design. Alternatively, add in a narrow metal Venetian blind in brass to a plain scheme that you can adjust in increments, as closed they'll reflect evening light subtly. A great way to add in some new materials, especially in a small kitchen.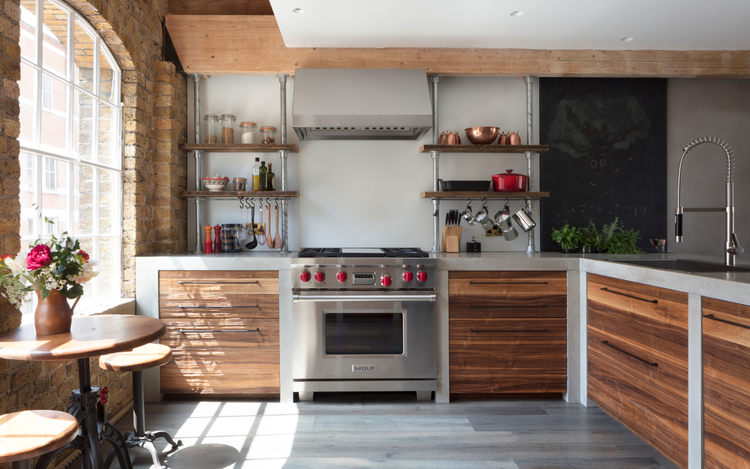 Natural world
Always a popular choice for kitchens, the new trends give wood a very modern edge. "Although there are still lots of dark woods around, the tones appears to be becoming blonder," says Marriot, "and it's a great material for open storage for curated displays." Wood grain is also being employed as dramatic surface decoration and works beautifully to warm up industrial spaces and contrast against matt materials such as concrete or slate.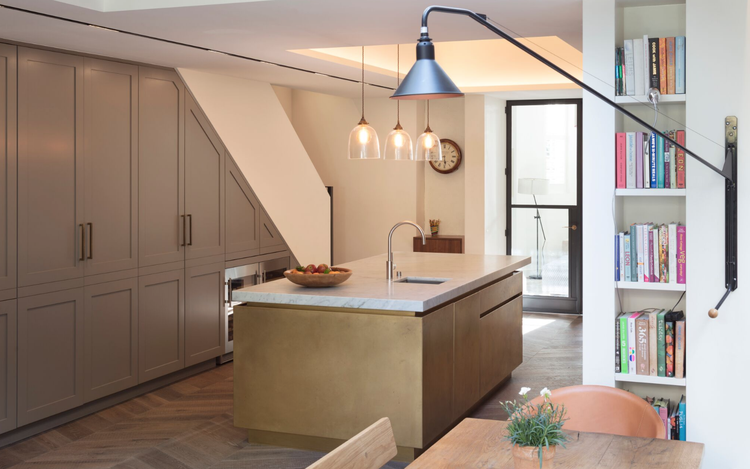 Materially Mindful
Still the star of the interior design show, metal details are everywhere. From subtle detailing in handles or trims through to metal wrapped kitchen doors in finishes that include Burnished Copper, Bronze and Hammered Silver. "There is a move away from uniformity and a trend towards more individuality," says Marriot. "Finishes like these are reflective and rich, with depth and texture and look very arresting when used with matt or gloss lacquers, beautiful book matched veneers or textured finishes to create a layered effect." Although they may seem very luxe or high maintenance, such materials age beautifully as they gather a patina over time. A trend that just gets better as it ages, the ultimate in style staying power.