Blinds For Doors
Here's some ideas for drawing those open-door questions to a close with our guide to the best blinds for doors.
Stylish and practical solutions
Windows get lots of consideration when it comes to decorating. The list of solutions is varied and creative. But what about those often forgotten doors? Whether they are draughty glass patio doors, vintage French doors, or room height bi-fold doors, they have their own challenges and quirks. We've got some good ideas for drawing those open-door questions to a close with our guide to the best blinds for doors.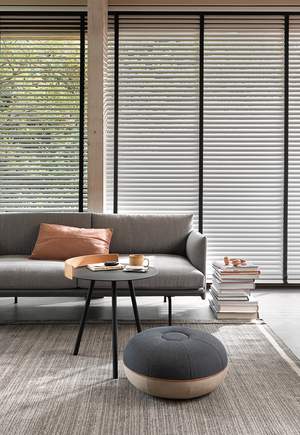 Venetian Blinds UK
Large Patio Door
Blinds for patio doors need to achieve both privacy and view transparency. Venetian blinds are an ideal choice for large patio doors if you like to pull them up out of the way in summer or drop them low in the winter to add a wall of texture such as wood.
They can be also be used with Powerview® automation for easy control. Keep the adjustable slats closed for privacy at night or open during the day to enjoy a garden.
Patio door roller blinds for doors are a durable and affordable option if you want to be able to treat sections of the windows individually.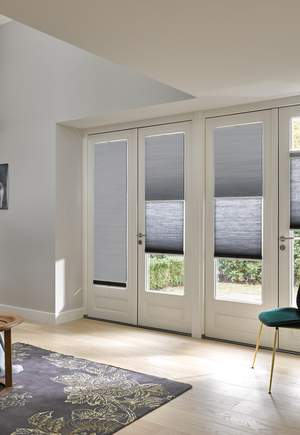 Bi-Fold door blinds
Type: Bi Fold Patio Door
Due to the way, bi-fold doors open blinds that open and close horizontally can prove problematic. Installing the right binds for bi-fold doors means you can slide them completely out of the way when your windows are pushed all the way back, allowing for flow between internal and external spaces.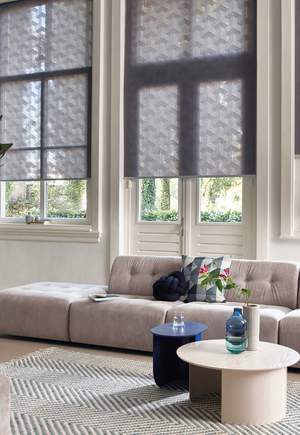 French Doors UK
Type: French Doors
French doors can conjure up a traditional design aesthetic, but they don't have to. Perfect fit roller blinds for French doors can give you flexibility but also a modern edge, which allows you to play with the design and mix colour ways for a more dynamic look.
If they are old and draughty or you just prefer a more classic consider French doors blinds as they also hold in the warmth and reduce external noise.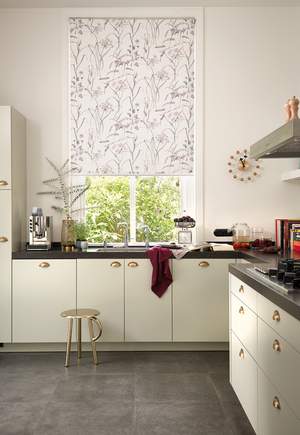 Roller Blinds
Kitchen & Conservatory Doors
In the conservatory and kitchen there is often a constant flow of gardeners, kids and dogs, so blinds for kitchen doors and conservatory doors need high traffic solutions. Wipe clean kitchen blinds are useful for sticky fingers in materials like wood or metal Venetian blinds.
These are often also UPVC doors so you'll want no drill blinds. UPVC door blinds that give you fuss-free maximum protection include our TruFit® blinds, which can be fixed perfectly into most frames and eradicate any annoying elements, such as window treatments rattling from doors being banged constantly.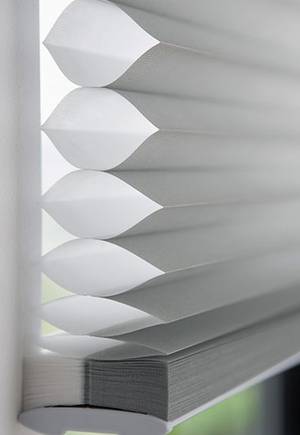 Duette® Shades
Type: Front Door
Blinds for front doors often need to deliver discretion for added security. They can make the whole property seem cosier in the winter than if they are mainly glass; Duette® Blinds are designed to keep the heat in during winter and out during the hot summer months.
If you want to be able to look out of an aperture in a window, combine with an easy operating system to be able to peer outside; look at Literise® so you can pop them up and see if you want to chat politics with your friendly local canvasing candidate or politely decline.