Brave Ground: Dulux Colour of the Year 2021
Dulux Colour of the year has just been announced, Brave Ground, brings a bolstering, balancing feel to any room. Here's why it's the colour of the moment.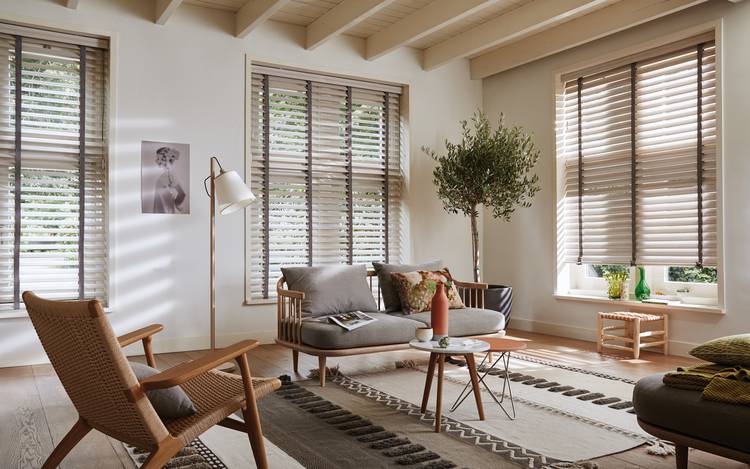 It's that time of the year again, the announcement of Dulux's Colour of the Year! The colour for 2021 is Brave Ground : a warm, earthy colour inspired by nature, also versatile to allow other colours to shine. This neutral shade brings balance to any room. Discover how you can apply Brave Ground to your living room, bedroom and office, and how to match this colour with both classic interior tones and bright reds.
Trend colour for every interior
Brave Ground is ideal for people who want to change their interior every now and then. It is a perfect timeless base colour, but at the same time also suitable for connecting different spaces because the colour can easily be incorporated into any type of interior. Dulux has developed four inspiring palettes that show how you can apply Brave Ground in your interior: Trust, Earth, Timeless and Expressive.
Combine with natural, earthy colours
Do you like natural and earthy tones? Then choose familiar colours from the Trust or the Earth colour palette. Tip: create a warm living room with a lick of Brave Ground on the wall and combine this with curtains in a natural colour that accentuates the height of your living room. Looking for a serene atmosphere for the office? Even then, the new trend colour is a perfect option. If you want to give your kitchen a makeover, the colour is suitable for kitchen cabinets as it matches very well with various other colours and materials.
Image: Dulux - Image: Luxaflex Venetian Blinds
Multifunctional shade in a timeless interior
Brave Ground can also be combined with the Timeless palette. The classic and modern shades of yellow, ocher and soft brown of this palette go perfectly with Brave Ground and bring a positive and inspiring feeling to your home. This colour combination is ideal for spaces such as an office or bedroom, but also for living rooms with worldly furniture and golden accessories. Combined with house plants for that botanical look.
Stand out in the bedroom
Make a statement with bright colours. Go for bright pink and red from the Expressive palette, combined with more subtle colours in the same shade. Expressive colours are perfect for adding some spice to your home. This palette gives you energy, but also creates balance through the Brave Ground trend colour. Paint these bold colours on the wall or let them appear in your bedding for a passionate atmosphere in the bedroom.
Looking for more inspiration? Pop into your local Luxaflex® showroom to see inspiring products displays and get expert advice on choosing the right look for your home.
Image: Dulux - Image: Luxaflex® Duette® Shades