Bringing you light and vision control like no other
Introducing our latest innovation Silhouette® ClearView™ Shades, helping to change the way you see the world.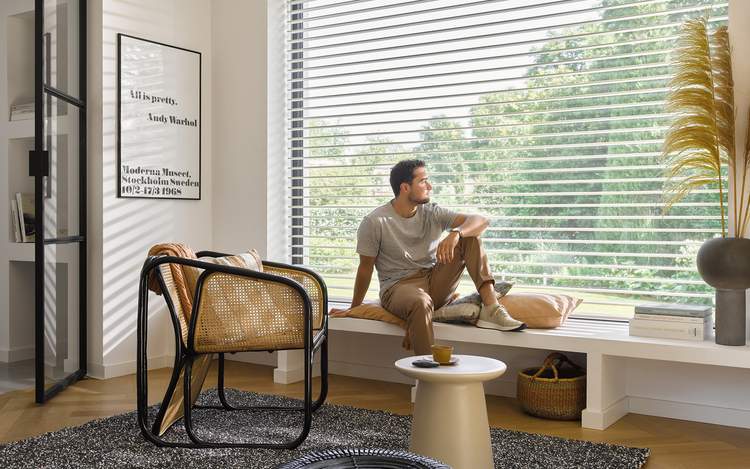 Silhouette® ClearView™ will change the way you see the world. Our newest design innovation, allows the flow of light and vision like never before. Almost invisible to the naked eye, the gossamer light fabric of our new Silhouette® ClearView™ Shades floats between solid vanes. So, you can experience a sharp, uninterrupted view whilst still filtering brightness, glare and UV rays.
The signature vane design of Silhouette® ClearView® Shades tilts to beautifully diffuse harsh sunlight, placing the view as the star for an enhanced, crystal-clear look to the outside.
Giving even more design flexibility our new 50 mm vanes join our popular 75 mm option to allow you to balance style and function. 50 Mm vanes perfectly compliment the proportions of small to medium size windows. To flatter a large-scale opening, choose the 75 mm vane, designed for larger window spans.
Our diverse range offers extraordinary fabrics with sophisticated on-trend colours, subtle structures and textured forms for limitless design options.
Silhouette® ClearView® Shades are available with the brand's cutting-edge wireless operating system PowerView™ Automation, which allows homeowners to program shades to automatically adjust at any time, from anywhere, from a smart phone, remote or voice assistant.
Looking for advice and more inspiration? Visit your friendly Luxaflex ® retailer who can help you choose the right solution for your windows and home.