Colour Blinds
Colour is joyous. Commit to using colour in your interior decorating and you can transform your moods, play with proportions and create a confident, positive backdrop for your home life.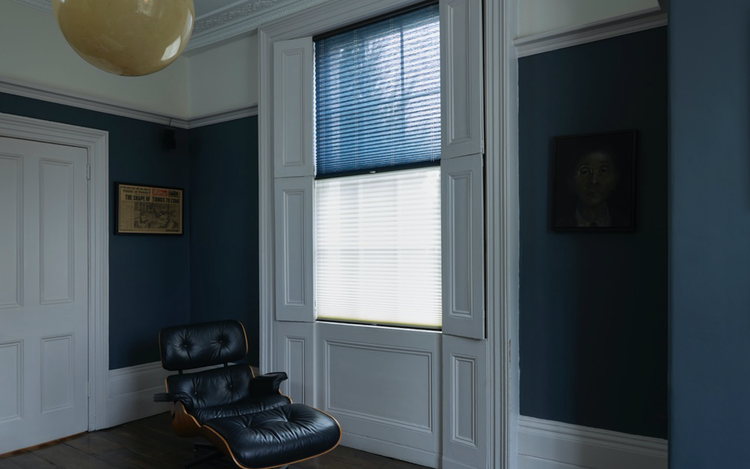 Soul Food
Colour and light have a profound effect on the spirit, so they should be one of the first places to start when beginning a decorating scheme. Combining the two immediately changes what is possible; creating a soothing or energising mood is more in your control than you think. The first thing to consider is the type of light coming in through your windows. Bright sun in a south-facing window can create intense heat, and adding carefully colourful blinds can affect that sensation. Colourful decorating using a chilled blue will cool the senses without muting the light. For a north-facing room try on-trend mustards or oranges that will warm up the weak light as it filters through fabric window treatments, or reflects off painted Venetian Blinds.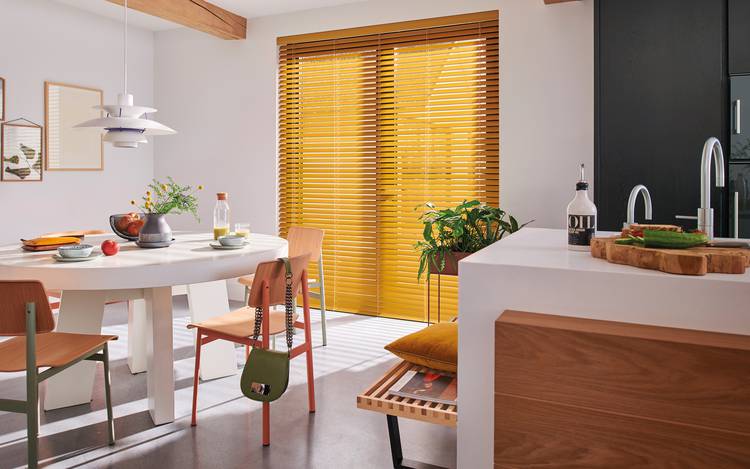 Let it Flow
Bedroom colour combinations need to work for several purposes: from promoting a restful nights sleep, a sensual mood, somewhere to think and reflect or get ready for a busy day. The key to employing colourful room ideas in this space is to keep it simple. This soft yet intense green on the walls is continued in the Pirouette Blinds, so at night the sensation is calm and neutral but by day, brings glamorous, undulating curves and precise light management. To stop the scheme from feeling too plain, the addition of a vintage lampshade adds a pop of coral for an interesting contrast.
Go Deep
Fabric and paint colours should never feel like an afterthought. Committing to your colour choice is essential for a look that has both confidence and power.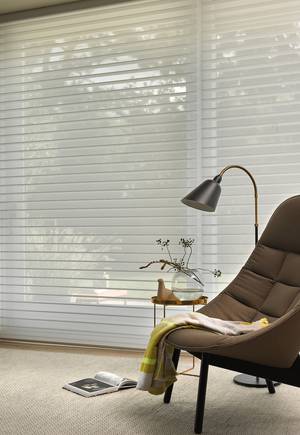 Home design that uses rich, dark hues is truly memorable and can turn an average space into an arresting focus. Even a small entryway can become an exciting feature. Black is surprisingly easy to work with, hides a multitude of sins and works as a great backdrop for other colours and natural materials, like wicker and wood. These black Silhouette shades work amazingly well at letting light and the view flow, whilst adding to the sharp, sophisticated feel that black generates. Perfect for creating a period drama.
In Reverse
Opposite in tone but just as effective if shown the same commitment, when white is employed as the dominant colour it has a powerful effect. Used with confidence and not as an insipid backdrop, white can transform any space into an ethereal, serene yet powerful space. Adding in some made-to-measure white wooden blinds that fit exactly your light and privacy needs completes the timeless quality that white brings. It is an ideal way to make the white porcelain of bathrooms feel part of a complete and considered scheme, not just standard hardware. Bathroom blinds also need to be hard-wearing, so consider faux wooden blinds that are durable and moisture-resistant, but do not compromise the classical style.