Debbie Cullen Inspiration Dealer Co-ordinator Q&A
Next up in our 70th anniversary Q&A is inspiration dealer coordinator for Luxaflex®, Debbie Cullen. See what her job role entails and discover what her guilty pleasure is below…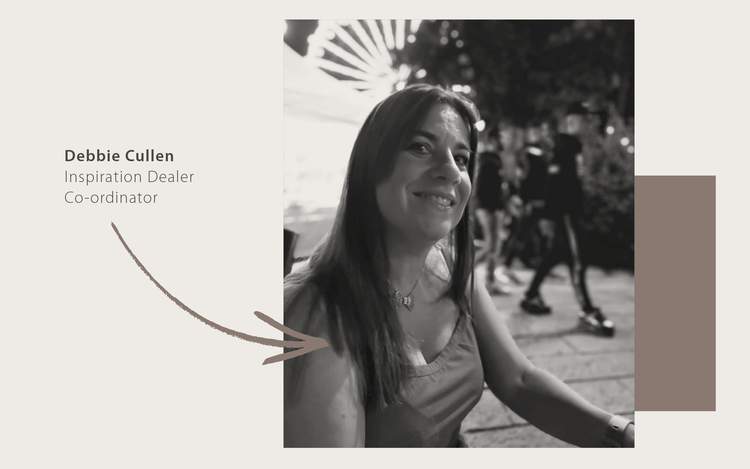 Tell us a bit about your job and what you do...
As an Inspiration dealer coordinator my main task is looking after all aspects of marketing for our Alliance dealers.
This varies from arranging new stands, displays, contracts, invoicing, tagging systems/touch screens, website listings and leads as well as sending out different types of POS.
I am involved in the daily running of the marketing department, especially during times when we have large projects such as exhibitions, shows or new collections taking place. The most recent of projects was bringing the samples system back in house, with all its 15,000 samples! Yes, my day can be very busy!
If you weren't doing this job, what do you think you would be doing?
I studied social care for three years and worked in care homes for 12 years before moving to Luxaflex® so no doubt something in that realm.
I do however, enjoy organising incentive trips, so perhaps an events manager or travel agency would be another avenue. My heart is in marketing now though.
What's your best memory from your time at Luxaflex?
So many to choose from. The PowerView® launch or going to St Lucia were really special but it has to be the relationship I have with the dealers.
I worked in customer services for a few years and then moved into marketing, after nearly 20 years of assisting and helping I've built a great rapport with them and been called the go-to-girl on many occasions - which of course gives me great work satisfaction!
What are the biggest changes you've seen? Are there any aspects of the job that are completely different now, if so why?
Working with Alliance Dealers from the beginning, I've been privileged to see it evolve over the years and into what we have now. It started as a simple stand which housed a few blinds, which has grown now to the interactive, smart, contemporary and professional showroom you see today. We've come a long way in a short period of time and I can't wait to see what's next!
What is an interesting fact about yourself?
I sing in an award-winning choir and have been with them now for 10 years. I am also a big part of their committee, and as a result I deliver their PR as well being a chorus manager. I've also been a vegetarian since the age of 11!
I never let a day go by without…
Sadly, looking at social media. I'm just nosey!
Name five things you can't live without?
Family – I have a partner, two boys, a step son and daughter, they've all flown the nest now. But there's nothing better than when we're all together which is very rare - Christmas Day is very special.
Caravan- We have a beautiful static home in Anglesey which looks over Benllech beach, it's my haven, breath-taking views that wash away your troubles.
Friends – I have such an eclectic mix of friends. Whether it's other couples, friends from Luxaflex® or from the choir but I have two 'besties' and my life would be incomplete without them.
Crisps – My guilty pleasure, any size, shape or flavour, bigger the bag the better!
My new kitchen – We've just had an extension and we now have an open plan kitchen, living, dining room. We love it! You'll find me behind the island cooking most nights while my partner is sitting on the stools, we'll talk about our day over a glass of red.
Helen Osbourne, Customer Relations Manager is next up in our 70th anniversary Q&A series. Keep an eye on our social media channels for updates.