How to Buy the Best Blinds and Shutters for your Home
Purchasing a window treatment is about much more than just what it looks like in the home; whilst style is a factor it's not the most important consideration when dreaming up home decor.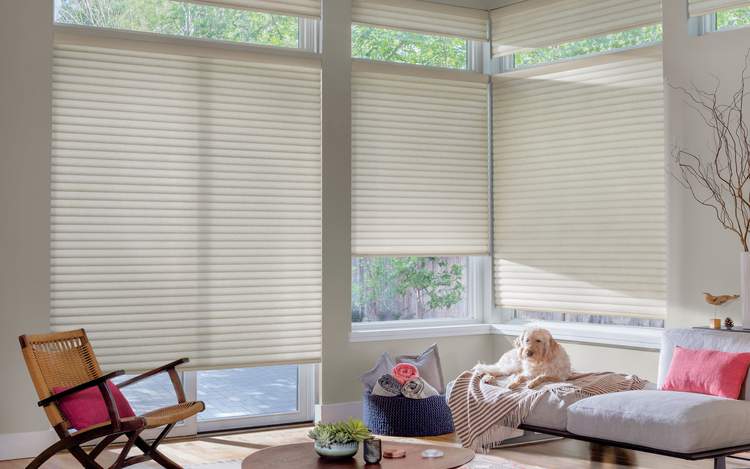 What's your need?
Have you ever stopped to consider why you need a blind in the first place? Could it be that you want to block out the sun's harmful UV rays to protect your priceless, shabby chic furniture or do you long for a morning in bed that lasts past 7am?
Whatever the reason, you might be interested to know that here at Luxaflex® we work with a trusted team of experts, with specialist retail showrooms located around the UK from Scotland to Wales, England and overseas to Northern Ireland. After all, if you're going to splash out on a quality made blind or shutter, you at least want it to fit and work as it was intended.
Our experts are not only masters in their field, you'll find them friendly, approachable and ready to help you work through the best options for your home.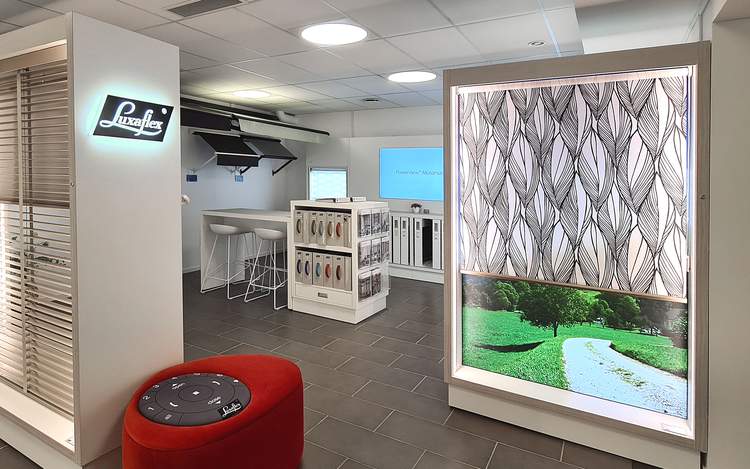 Taking the First Step
Talking through your needs and ideas is always the first step to finding the right window treatment for your home. We have blinds that can block out light, ideal for bedrooms such as our room darkening blinds, blinds that provide privacy when you need it most, sound absorption perfect for children's rooms, and energy efficiency, keeping you cool and saving you pounds on your energy bills.
Our Luxaflex® experts aren't in it for the quick sale, they offer a personal service and will work with you to find a solution that suits you and your home.
"When you choose to work with an independent business, you know that we'll provide a personal service. We won't ever over-sell or push our customers to buy something that's unaffordable or unsuitable, it's not what we're about".
Jeremy Ball, J&L Ball Interiors, Stamford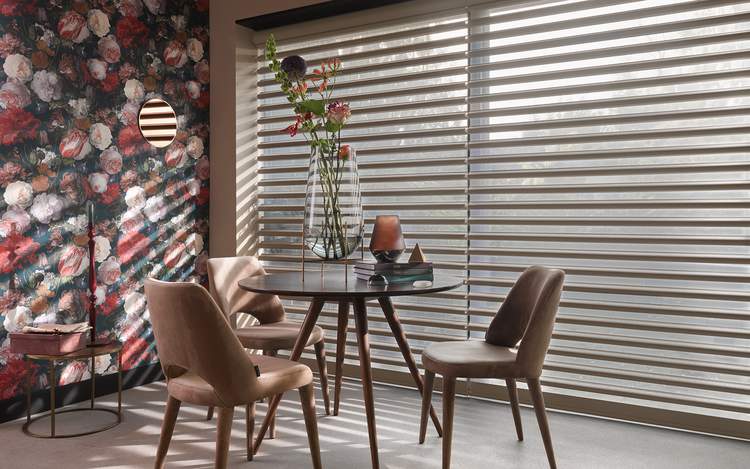 Quality Guaranteed
Luxaflex® manufactures every product to meet your exact requirements. You simply wouldn't get the same level of service when you buy an off-the-shelf product.
Our unique customer-centric approach ensures superb quality and design, with a custom-made fit that will provide years of style and enjoyment.
All our products are covered by the Luxaflex® Guarantee and aftercare.
Vivian Llewellyn a Luxaflex® retailer from Cardiff commented:
"People know when they come to me, I will look after them, from point of sale right through to installation and aftercare. I will always go above and beyond to support my customers because I believe in the product and love what I do".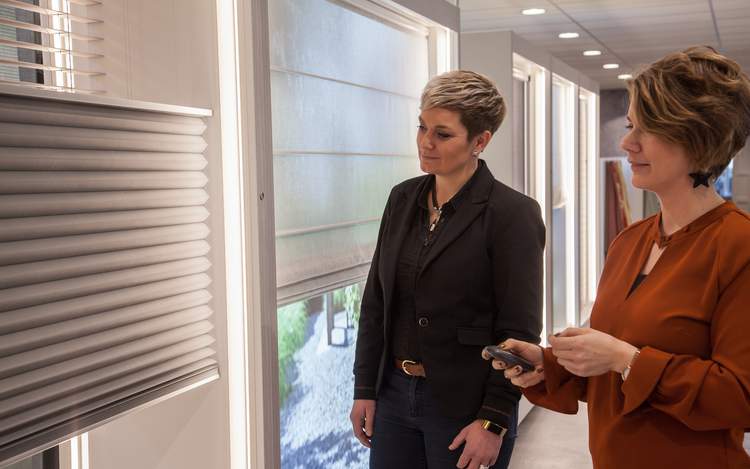 Worry Free Purchase
When you opt to buy from Luxaflex®, our local retailers will help you create your perfect window treatment, with an experience that's both enjoyable and stress-free.
We advise all of our customers to come and experience our products at their local showroom before they decide to buy. Our unique consultation process, allows you to explore the full range, through our life-size displays and interactive demos, where you'll be encouraged to touch the materials to see what you like best.
You'll get a real impression of our products, and with our inspiring room images and samples, our experts will help you to bring your dreams to reality.
Don't take our word for it, Jennifer Harvey, a Luxaflex® customer from Lancashire, commented on her recent experience within our local Showroom, said:
"Stepping into a Luxaflex® Showroom has been one of the best decisions I've made. Who would have thought that there were so many options to choose from. I instantly felt relaxed with the retailer, who was extremely knowledgeable about all the Luxaflex® products, which helped me make the right decision for my home. I was extremely happy with my purchase".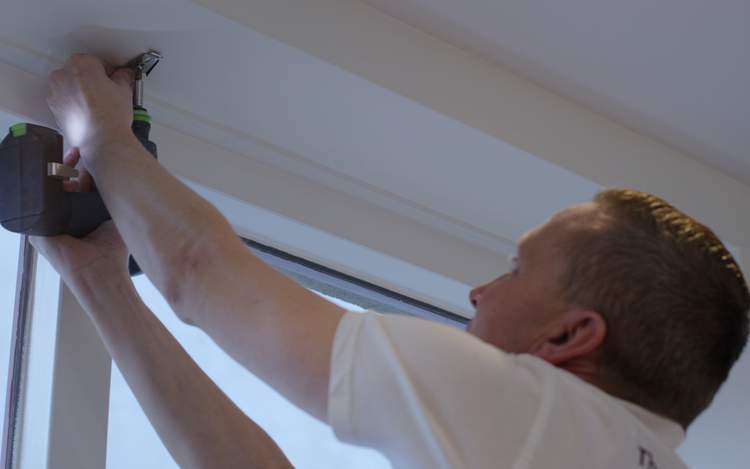 Measured and Installed by Experts
Everyone's window has its quirks.
That's why is always best to seek the help of an expert retailer to help with the measuring and installing. We only sell our products through a network of trusted retailers, who take the stress away, leaving you to enjoy your new purchase.
Accurately measuring window frames is critical and can be a daunting task especially if you've not had to do this before. The same goes for fitting, choosing to buy through an expert provides guaranteed peace of mind.
Our experts will not only measure the windows but we will also check important details like light or privacy needs, to help you make the right product choice.
Once your new window treatments are ready your local retailer will return to install them and provide you with a demo.
All you need to do now is sit back and enjoy the view.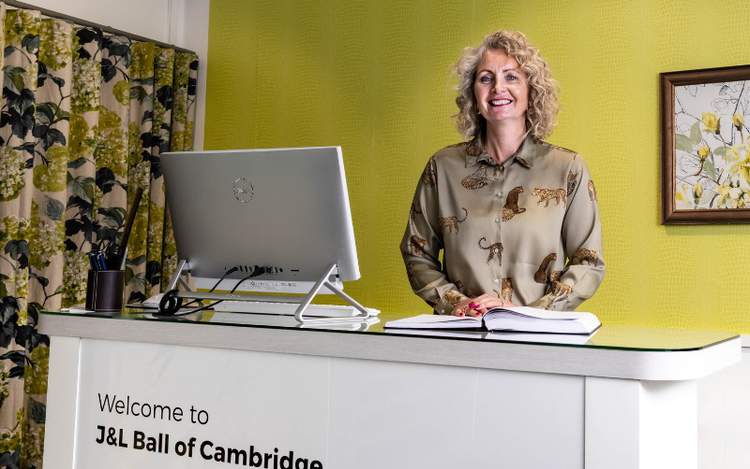 Supporting Independents
By choosing to buy a Luxaflex® product you're helping to support local independent retailers across the UK and Ireland.
Our network of showrooms is made up of family-run businesses, some that have been passed down through generations. Located in the heart of local communities, they're more than just a brand, they're real people with real personalities who are passionate about their business.
You can help support these businesses and so many others like them by choosing to shop locally.
We see it as our mission to support these businesses to be the best they can be.
Phil Lee from Curtain Call in Richmond said: "My mum first started the business in 1997 and I joined later in 2007 after leaving school. We've evolved over the years and started selling Luxaflex window treatments in 2005. We're not just a business, we're part of the community, everyone knows us by our first name and I like to think we're a valued and respected asset to the high street".
To find your local retailer click here or you can download your FREE brochure here.