How To Create A 'Happy' Home
We're reflecting on ways your home can be enriched, by drawing inspiration from wellness-inspired themes and design, and making small changes to your existing spaces, you can transform how you use your home and more importantly, how it makes you feel.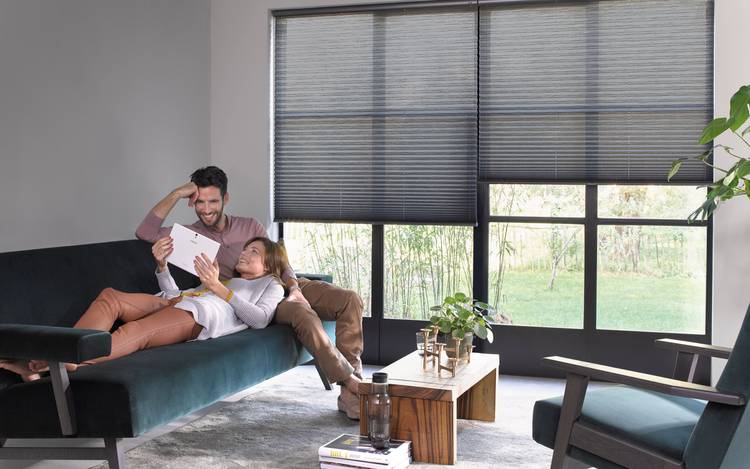 Take a Moment
How often do we stop and take a moment to be present and embrace a slower life?
Set the scene and surround yourself with soft textures and tactile fabrics; cushions and throws in natural linen and cotton and sumptuous silk.
Add in uplifting scents of lemon and neroli, plus a playlist of soothing music for instant uplifting vibes - enjoy a little moment of calm.
Luxaflex® Roller Blinds
A Dose of Colour
Colour has the power to change moods and behaviour and is a quick way to make visibly instant changes in a room.
Think about your room's purpose, research tones to suit the space. Don't be afraid to experiment, play with finishes and contemporary patterns.
We love Dulux's colour of the year, Tranquil Dawn, is a pale green shade with tones of grey - inspired by the morning sky, the colour conjures up feelings of quiet positivity.
This hue works well when paired with sky blue, vibrant corals and bold yellow notes - bringing with it optimism and energy.
Have a browse through our roller blinds inspiration gallery, the collection features classic and trend-led fabrics in a range of transparencies, or make an appointment with your local Luxaflex® expert, they can offer tailored advice on colour and light for every window shape and size.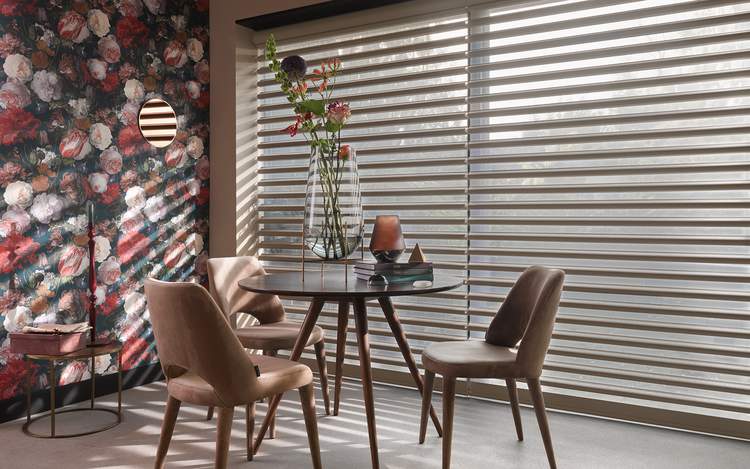 Pirouette® Shades
Embracing Light
When considering new window shades there are a few fundamentals to consider - review your room's sunlight direction at various times in the day and jot down how you use your room at these times.
With the arrival of Summer and more daylight, are you looking for constant daylight or do you need the option to filter some of the light?
Our Pirouette® Shades offer sun softening options, horizontal fabric panels are layered on sheer backing fabric filters, allowing you to control the amount of natural light whilst cutting back on harsh UV.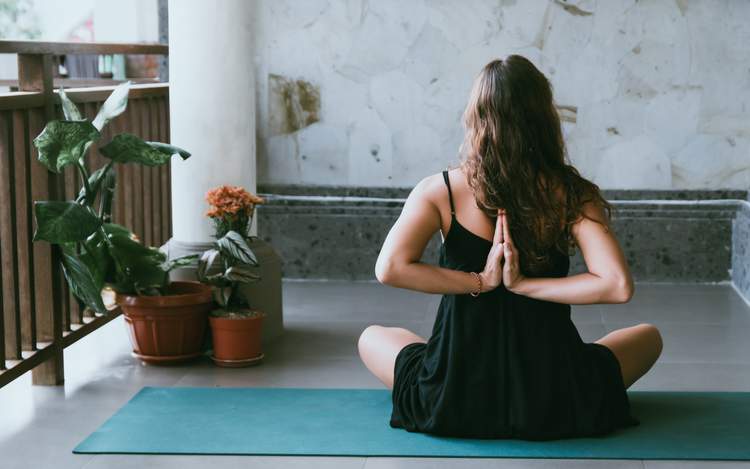 Wood Blinds
Home Workout
At some point during the lockdown, most of us have commandeered space in a room at home to find time for a workout or meditation.
Without making your home look like a gym, there's solace to be found in low-impact exercises including yoga and meditation - good for the mind, body, and soul.
Mindful meditation involves focussing on your breathing, thoughts and sensations in your body, and the things you can hear around you.
You can create privacy in a room with a natural Wood Blind. Tilt the slats to let in more or less light and enjoy exercising in beautiful daylight whilst filtering out glare.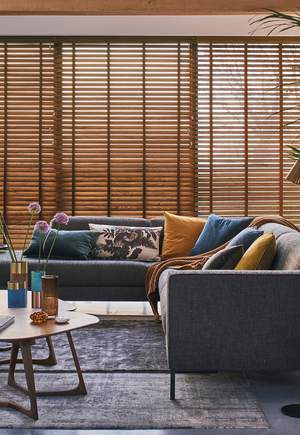 Wood venetian blinds
Bring the Outside In
Nature is well known for its calming effects and soothing properties, a Harvard review cites that time spent in nature can reduce stress, anxiety, and depression.
By using biophilic design principles, you can connect the outside world inside your home with the use of colour, texture and pattern; include wood, textiles and botanical prints from the natural world. Visualise your ideal space with a mood board, collate items you treasure and photos of images and places that evoke good feelings.
Consider wooden blinds for your living room or sunroom, the Luxaflex® range of hardwood venetian blinds is made of material from well-managed forests and from recycled materials The Venetian blind collection offers a range of additional design features, from 70mm wide slats (ideal for larger windows) to decorative fabric tapes, all customisable.
Self care
Self care doesn't have to mean taking lots of time out and creating new rituals - think about what makes you happy and make the little everyday joys part of your daily or weekly routines. A short walk, an at-home beauty treatment a soak in bath, listening to your favourite podcast or buying yourself a bunch of flowers when you do your weekly shop. Often the small moments create the biggest impact.
Wood venetian blinds Luxaflex®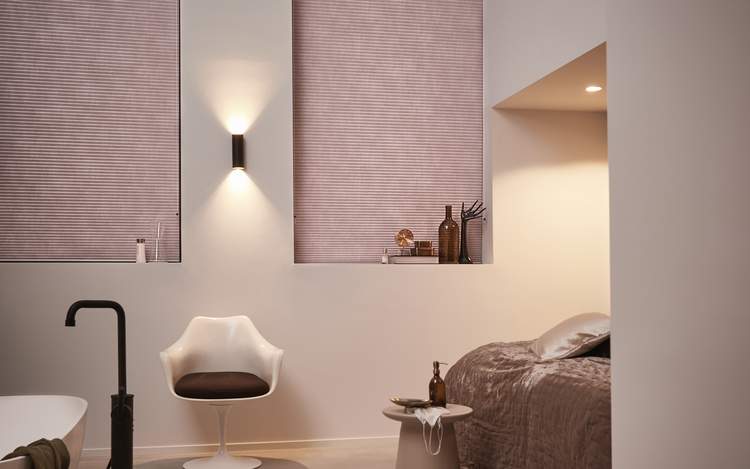 Luxaflex® Duette® Shades
Drift Off

With many of us overindulging in technology and the average time spent looking at phone screens totaling 3hrs and 23 minutes a day, that's 50 days out of the year*, reducing how much digital blue light we take in before bedtime is the key to a healthy nights sleep.
The Sleep Council advises to stop using screens (TVs and phones) an hour before bedtime, so why not look at creating a new bedtime ritual. A dark and quiet room can improve the quality of sleep.
By teaming blackout Duette® blinds with PowerView® Automation you can programme your blinds to close automatically and open in the morning and the best part, you don't have to touch your phone or remote control - it's simply a case of setting up schedules to suit your lifestyle.
Are you feeling ready to make a wellness transformation in your home? Find a Luxaflex® showroom near you and book an appointment for a complimentary personal consultation.
*Research by Censuswide and reported by Code Computer.