How to welcome 2020 'Summer Styling' into your home
With all of us spending much more time at home than usual we are looking at our living spaces in a whole new light.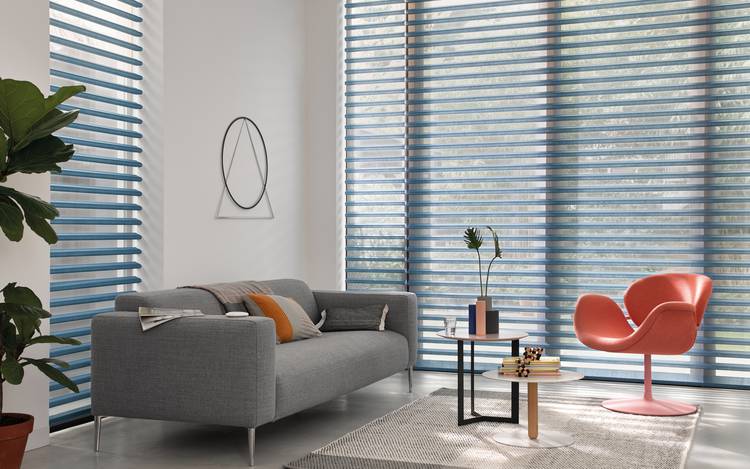 Little things that would otherwise go unnoticed are becoming mini projects, while some people are spending hours planning a total overhaul of each room of the house.
Here are some ideas to get you going and give you some inspiration!
Time clash living room
If you haven't come across the words 'Grandmillenial style' while searching for the latest interior trends, you soon will. It's when modern day looks co-exist with vintage vibes to create a room unique to you.
Really wild floral prints, tonnes of tassels and antique furniture can co-exist with stark grey walls and our Faux Wood Interior Shutters to highlight and reflect your personality.
Dining in the dark
Dark coloured kitchens and Scandi noir style are another go-to trend for this year. Blue is the new grey on walls, cabinets and blinds and will add romance and comfort to your kitchen or dining room.
Navy tones can be incorporated as either a main block colour or as subtle addition and will be perfectly accentuated with our light loving Silhouette® Shades.
Tiles of style
Over in the bathroom, there's been a shake-up of tile style in recent times. Square and subway shape tiles are stepping aside for more flamboyant flare. Scalloped, curved and irregular shapes are adding instant focal points.
With so much to look at on the walls you'll need to opt for a more subtle window treatment. Our classic Luxaflex® Designer Roller Blinds are the perfect addition and come with a Dustblock® finish which keeps moisture and dust from clinging to your blinds, making them ideal for bathrooms.
Layering up the love
With dining and sitting rooms across the UK being commandeered as home offices, now more than ever, you really need a place where you can go to relax and unwind. Why not, turn your bedroom or sunroom into a tranquil space where you can escape the worries of the world.
Layer up cushions, throws and knits of different fabrics in calming colours such as cool blue, pale pinks and pastel yellows. Our stylish and practical Roman Blinds are available in beautiful, folding and opulent fabrics, and come in a wide range of colours and designs to add that perfect finishing touch.