Ideas For How To Use Wood In The Home
The natural beauty of wood is a timeless, classic material that appears in almost every home. Not many materials can be used in so many versatile ways, from architectural detailing to fine lined modernist furniture or patinaed antique finds. For every style or design taste, there's a wood to suit. From the pale elegance of oak and the depth of rich teak, to hard working bamboo and beautiful details of walnut, the range of ideas for decorating with wood is as varied as the material itself.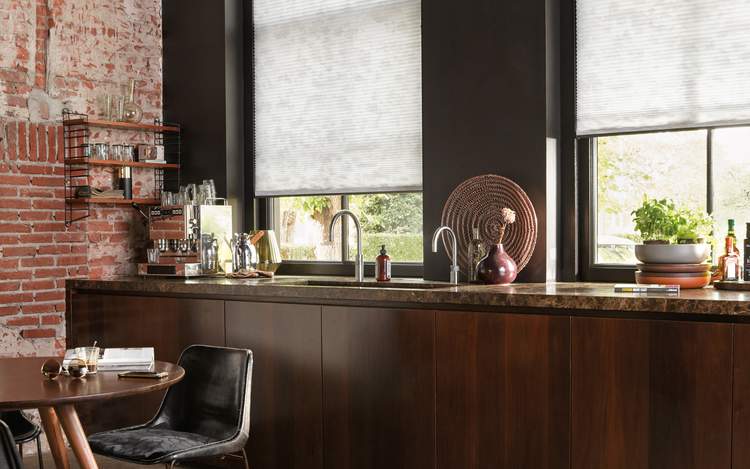 Start with What You Have & Need
Wood can work wonderfully as a decorative addition in sculpture and accessories, or as an architectural and practical solution. Consider where you can incorporate it in your structure, such as cherry wood mantelpieces, mahogany fireplace surrounds or light oak cabinets in a kitchen or bathroom. If you want the natural sense of the material but not the look, painting wooden blinds or wooden pelmets still gives you the benefits. Incorporating wood, like any natural material, in all these details where you can, instantly layers warmth to the scheme.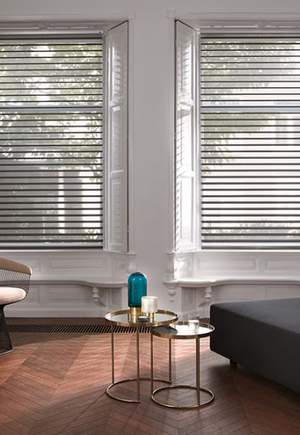 Ideas For How To Use Wood In The Home
Flooring
From elegant formal homes with parquet flooring taking centre stage, to plain stripped and waxed plank flooring, all types of solid wood flooring offer a sensual comfort and a supportive spring underfoot. Choose well and it will only improve with age. However, if the warmth of wood appeals, but not the expense of maintenance, consider engineered hardwood flooring, where thin slices of wood are overlaid on precision cut planks or boards. This allows for a very clean, sharp finish, more suited to new builds or added extensions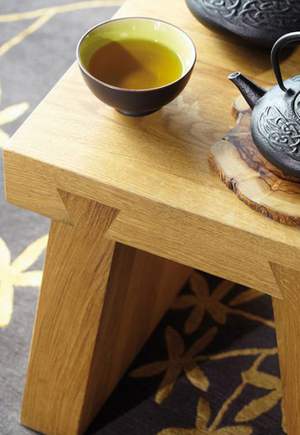 Ideas For How To Use Wood In The Home
Furniture
Furniture is an easy way to bring the warmth of wood into a scheme. Antique wood furniture can add instant depth to even a very minimal design, creating contrast with delicate period walnut chairs or rich period mahogany furniture with detailed inlay against a large minimal picture window. To achieve a more modern or Eastern look, try chunky low oak furniture with simple lines, for a light reflecting and informal décor.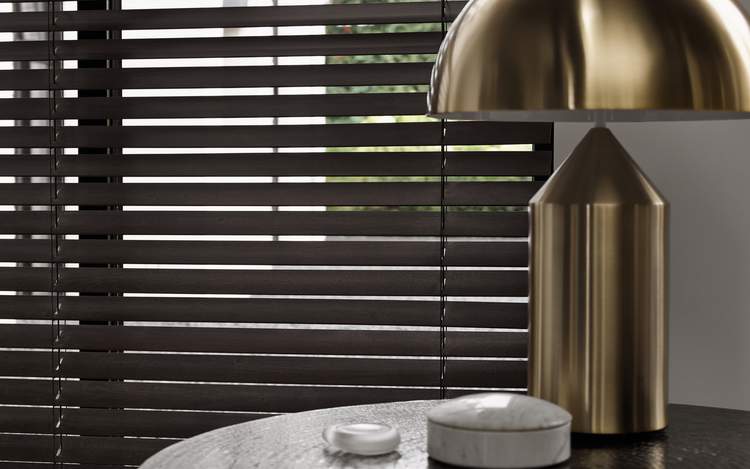 Black wood blinds
Black wood blinds
Window Treatments
Regardless of your type of property, from sharp angled glass and steel Modernist apartments to a quirky vintage manor house, wooden blinds will work in any space. Dark wood blinds can add instant richness and refinement and if you need to bounce back light, use white wooden Venetian blinds to create an island retreat feel. Make sure that, if they aren't the same colour as the floor, they are at least of a similar tone.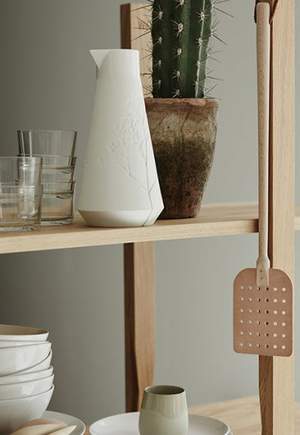 Luxaflex®
Shelving & Storage
Wooden storage can go far beyond the standard white wooden wardrobes. Aged trunks for cosy sofa blankets that can double up as a coffee table, or open pine shelving for a mismatched theme works well with china and kitchen items. Use a combination of practical and decorative ideas for a very on-trend natural kitchen.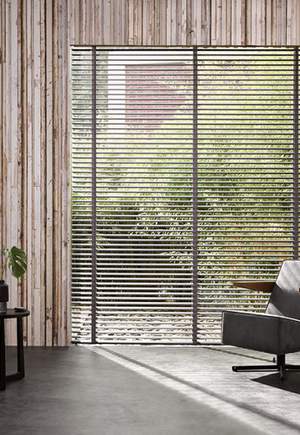 Venetian blinds
Panelling
If you want texture but nothing too fussy, wooden panelling is a great option. Interior wall panelling can go far beyond the standard Georgian period detailing. Try a rough-hewn plank or whitewashed board rather than anything too refined to bring it up to date. This works especially well when combined with a minimal scheme, adding a bit of wit and unexpected quirk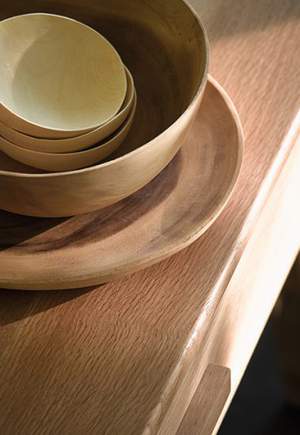 Luxaflex®
Kitchens
Kitchens, with meals prepared, steam and spills, not to mention art homework on the kitchen island, need to be easy to clean. The prominence of wipe-clean hard surfaces can leave a room seeming slightly surgical. Here wood can be softening and practical; try faux wood blinds or engineered wooden flooring for easy cleaning. It also works wonderfully if you're looking for kitchen counter top ideas, as wooden worktops warm up an industrial or minimal look. If your kitchen design is already finished, storing bamboo kitchen utensils on a butcher's block stand or open kitchen shelving can create the feel without the fuss.
Looking for more inspiration? Look at our inspiration gallery.