Introducing The New Silhouette® Shades
Need to gently control light into your home? The new Silhouette® shades offer a sleek & stylish solution to filter light into your home. Discover more...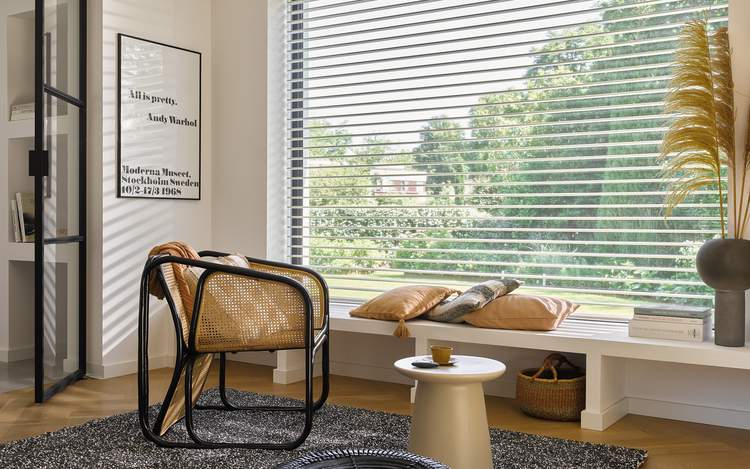 White, Bright, Right…
Can you have too much of a good thing?
The arrival of Spring is always joyous, but the enthusiasm can fade when the heat of summer arrives.
If you feel you're having a little too much of a good thing, the arrival of our latest Silhouette® Shades collection will be a welcome addition to your decorating scheme.
Silhouette® Shades takes the harshest sunlight and transforms it into beautiful natural light; all you have to do is tilt the vanes to enjoy more (or less) natural daylight.
The vanes will diffuse and spread the light evenly throughout the room, filtering out brightness, glare, and UV rays.
The range also includes special screen fabrics that reduce the heat coming into the room up to 25% and deflect and dim the sun's rays.
When the vanes are closed they offer up 99% UV protection, protecting floors and fabrics from sun fading.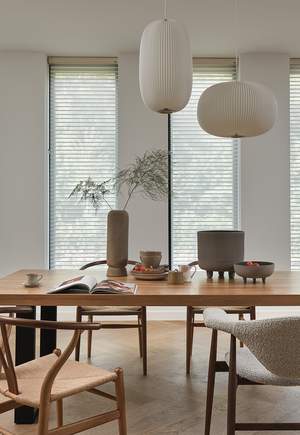 Silhouette® Shades
Timeless fabric style
This season we've revisited the eternal design favourite, white, and created tones and texture.
Each Silhouette® Shade fabric has its own unique feel – with a choice of new silk looks, subtle linens – all designed to create subtly filtered light.
And if you want something more directional, try the deeper hues in on-trend black and grey also in the collection.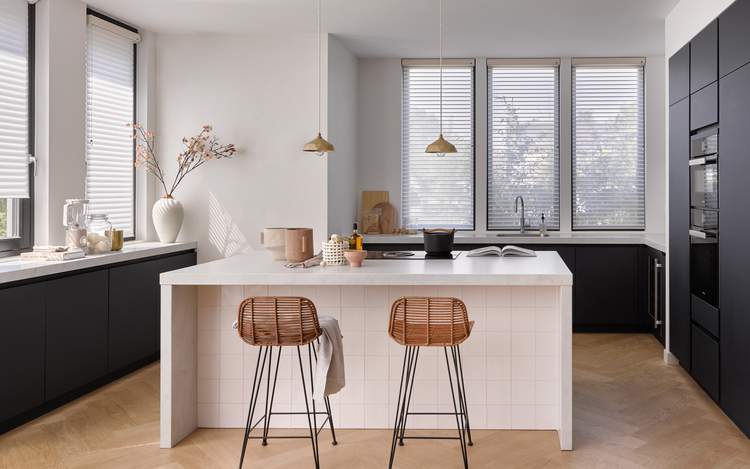 Silhouette® Shades
The Latest Looks
New fabrics include Promenade – a nature-inspired fabric design with a soft, casual look, and available in five soft tone colours.
Ombre – a stylish light dimming fabric designed to subdue light when needed, available in seven colours.
Bayou – a fresh linen design with a warm look available in three saturated colours.
Lumière is an elegant sheer fabric with a subtle structure, or Éclair, a beautifully textured fabric that subtly plays with light with a sophisticated style that complements every décor, comes in four colours.
A white to suit every taste. You can see all the gorgeous options at your local Luxaflex ® retailer.