Karole Bennett Business Development Manager Q&A
In our next instalment of the 70th anniversary Q&A's we catch up with business development manager for Luxaflex®, Karole Bennett.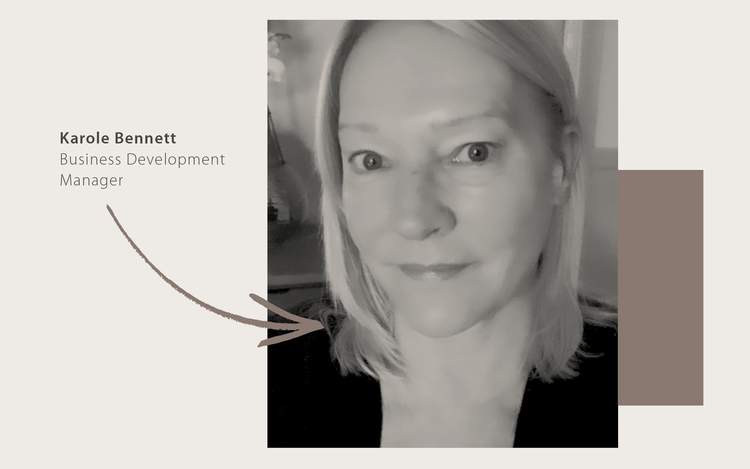 Tell us a bit about your job and what you do...
The key aspect of my role as business development manager are building sales and developing retail accounts while maintaining a good working relationship with contacts.
I follow up on new business opportunities, set up meetings as well as ensuring the retail showroom is fully up to date with new display samples and launched collection ranges.
If you weren't doing this job, what do you think you would be doing?
I'd probably be working in the health and fitness sector, keeping fit and well is a passion of mine.
What's your best memory from your time at Luxaflex?
The company trip to Toronto for the dealer initiative! It was a great opportunity for team building and meeting other retailers and of course seeing some fantastic places such as Niagara Falls!
What are the biggest changes you've seen? Are there any aspects of the job that are completely different now, if so why?
The resources and support we provide for our retailers from head office and the online training videos and tools we give our customers to enable them to have a better understanding of our products.
Store visits are still a large part of my role - covid permitting, but setting up regular zoom and team meetings with dealers are now a great way to interact and keep them fully up to date with everything that's happening here.
What is an interesting fact about yourself?
I am a qualified interior designer and worked in the design industry for 16 years!
I never let a day go by without…
Feeling grateful and appreciative of the good things in my life.
Name some things you can't live without?
Music
Family
Friends
A sense of humour
View the full series of our 70th anniversary Q&A series on our Inspiration Blog.