Lead From The Front
You don't get a second chance to make a first impression, so it's time to get committed to kerb appeal.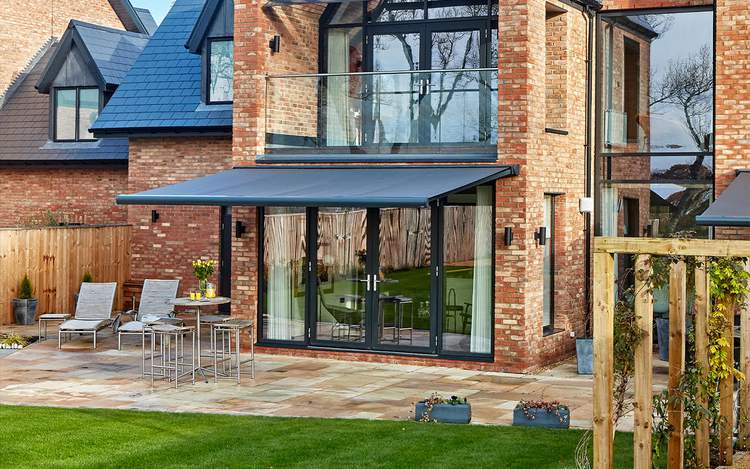 Whether you want to keep up with the Joneses, impress visitors, or get that lovely warm feeling inside when you arrive home sweet home – sprucing up the outside of your property is a good place to start.
Luxaflex, the leading manufacturer of bespoke window treatments in Europe, shares some advice for smartening up your exterior: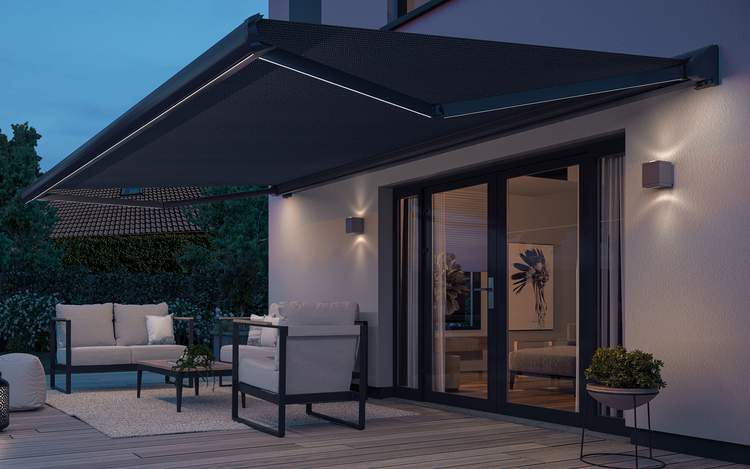 Lightbulb Moment
Lightbulb Moment
A great idea for instantly 'brightening up' your property is to install outdoor lighting.
You may not feel you necessarily need it if you live on a well-lit street, but the gentle glow of outdoor wall lights, especially by the front door, is both practical and welcoming.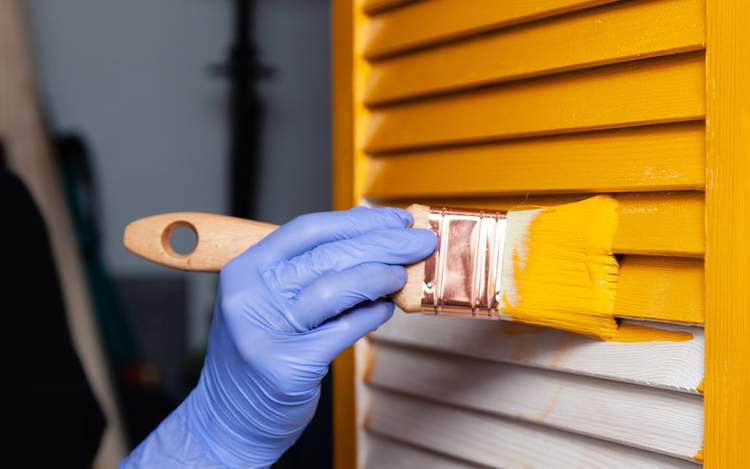 A Lick of Paint
A Lick of Paint
Painting tired and peeling gutters, downpipes, and fascias/soffits can make a huge difference to the look of your home without spending a fortune.
Bear in mind though, once you paint one bit - it highlights the next bit that needs doing, so you might end up painting walls, lintels, roof tiles…
If your window or door frames would benefit from an aesthetic update but they don't need replacing, you might consider getting them professionally sprayed. Outdated white PVCu can now take on a timeless black or grey style in no time.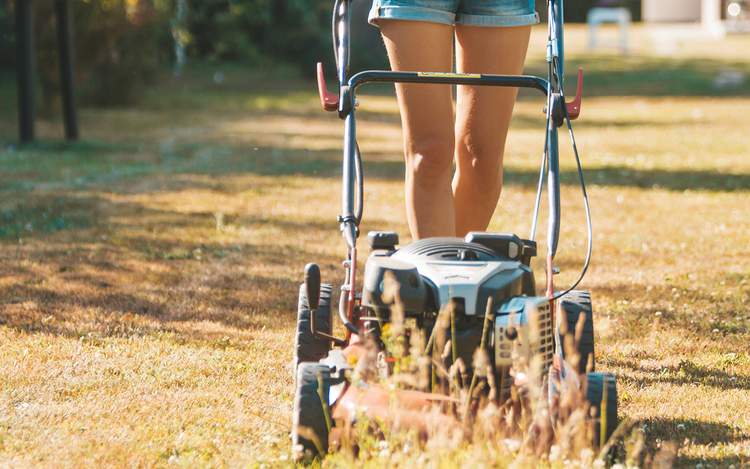 Lawn Behold
Lawn Behold
This is an easy one; mow your lawn and trim the edges.
Cutting the grass neatens up your garden and can even make it look bigger. Keeping the grass trimmed short also prevents it from yellowing at the root due to a lack of sunshine.
If you want a less manicured look, you might consider planting a wildflower 'stripe' to bring cheery colour and provide a haven for pollinators.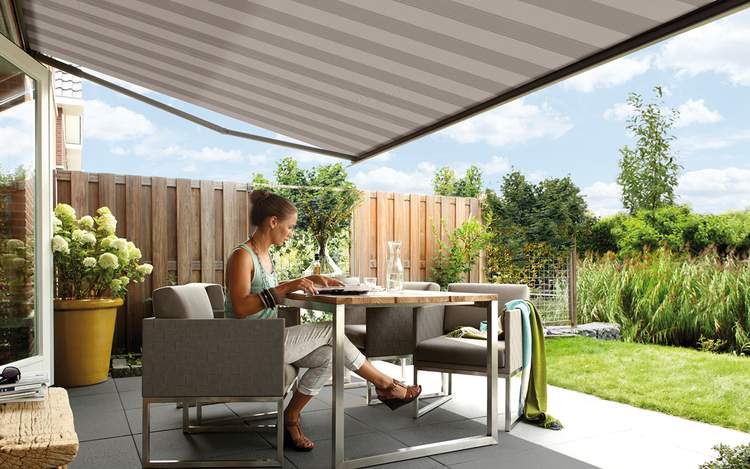 Electric Awnings
Throw Some Shade
Choose sun sails or awnings to brighten up your outdoor space, and you can enjoy more of the great outdoors whatever the weather.
Awnings keep the sun off and provide cover from unexpected summer showers. They're perfect for protecting delicate plant beds or extending kitchen areas to create that perfect alfresco dining experience.
There's the option to include lighting within the arms of your awning to entertain throughout the day and night, and there are even electric awnings with automatic opening and wind sensors.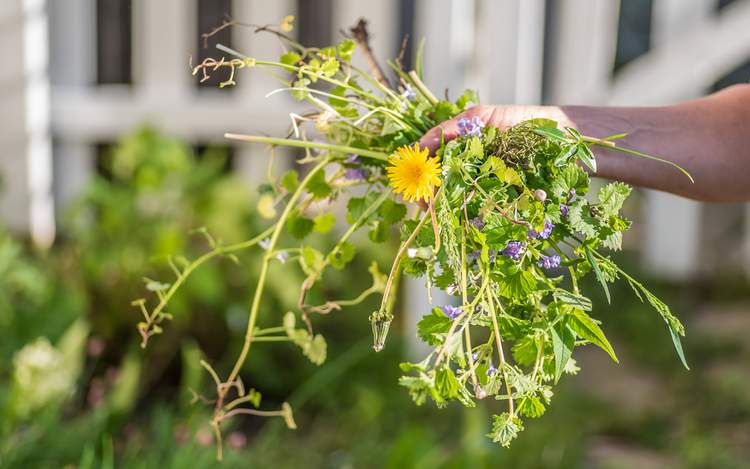 Pathway to Success
Pathway to Success
Weed your path or driveway regularly so it looks cared for, and power wash it if appropriate – preventing algae and lichens from building up will stop it from becoming a potential slip hazard in the wetter cooler months.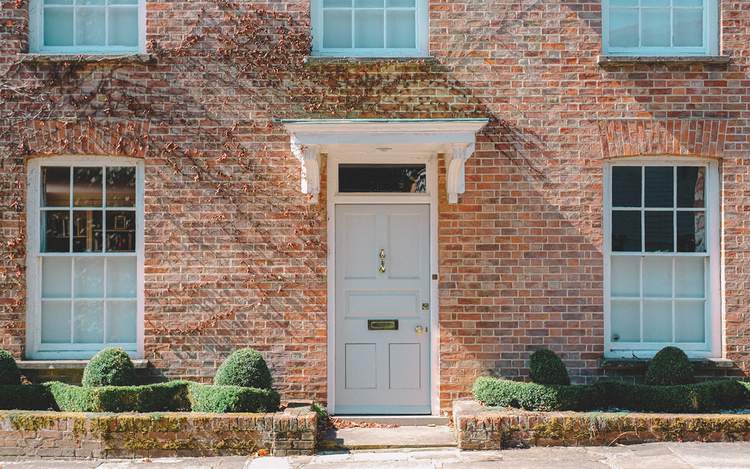 Think Outside the Box
Think Outside the Box
Don't forget to consider how your interior décor choices will look from the outside.
The exclusive range of colours and fabrics in the Sonnette™ Shade collection has been designed
for understated style in any room. Calming neutrals, luxurious linens, timeless white, or bold and bright; whatever you choose for each room – the outside of your home will be neat and uniform thanks to the carefully-considered street-facing white on the reverse.
Try to keep window sills uncluttered. A stylish plant or single ornament is usually enough to look cheerful from the outside, while still being neat and tidy.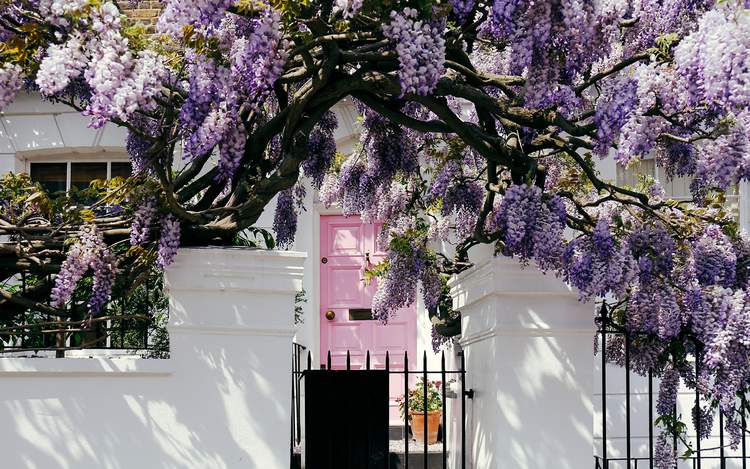 Consider climbers
Consider climbers
Plants are a great way to spruce up your outdoor space.
For stately home style, choose symmetrical statement pots for either side of your front door, or create a colourful border to edge the path. Climbing plants like wisteria or a rambling rose can brighten up boring walls and help distract from unsightly pipes, vents etc.
Clean up your act
Small jobs make a big difference: clean your windows to a sparkling shine and polish the hardware on your door until you can see yourself reflected in it!
Choose some suitable weather-proof storage so that you can easily tidy away garden tools or outdoor toys, rather than leaving them lying around for the next sunny day.