Let The Light In – Essential Tips For Making Rooms Feel Lighter
It's the time of year when we all crave more of the returning sunshine, longer days and the onset of spring. We've got some great ideas for how to get the sunshine into your home and make a dark room lighter.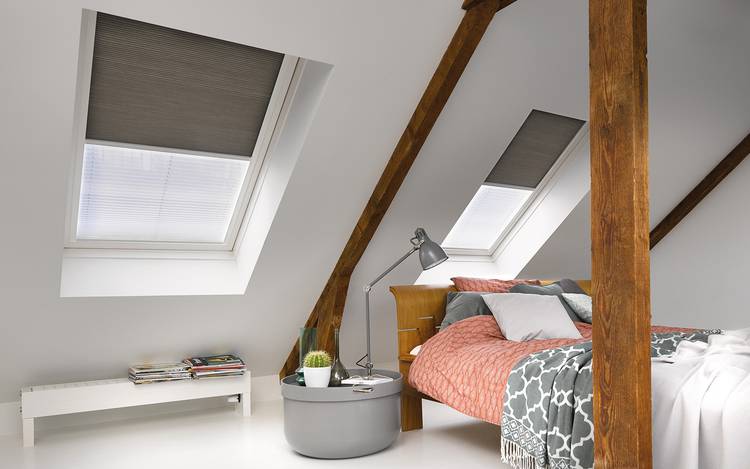 It's the time of year when we all crave more of the returning sunshine, longer days and the onset of spring. We've got some great ideas for how to get the sunshine into your home and make a dark room lighter.
Reflect on it
Bounce it around – high shine accessories such as lacquer trays, mirrored picture frames and gloss side tables compliment your lighting scheme, maximising the effect of both natural and artificial light.
White or high shine wood both bounce light back into a room; white gives a more Scandinavian relaxed look whilst a high shine dark wood such as a walnut tone, can feel very elegant with the unexpected benefit of reflecting back a huge amount of light.
Think About Time of Day
Plan your room design on what you really need to achieve. Think about when you spend most of your time in the room. Do you need to consider privacy? Are there street lights that can disturb you? Then consider window treatments with flexible operation from the top or bottom for privacy and light control.
A light well or glass ceiling in a bathroom with no windows can make a morning shower seem fresh, but if you use your bedroom mainly at night (or when you'd like it to be dark, such as a longer lie in during summer months) it may be better to keep it dark and cocooning.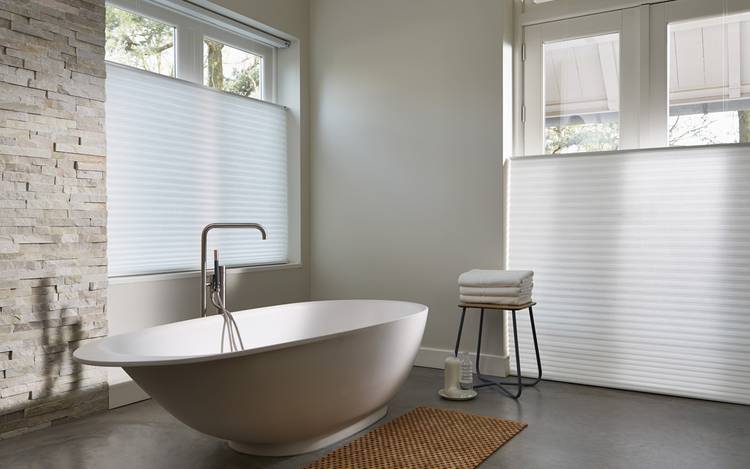 Conversely daylight is essential for a feel-good mood in daytime spaces such as kitchens, and these make ideal candidates for investment projects such as adding larger windows or conservatories. Make sure you also consider how to manage heat with larger windows, as extra light also means extra heat – making a room unbearable in summer, or in winter, you can feel cold with lots of glass. Consider energy saving window blinds that can add insulation to your window – helping to regulate the heat and cold – making your room pleasant all year round.
Steal it from Somewhere Else
Doors with glass panels – even bathrooms can have a frosted glass door; or use shutters, instead of solid wood panelling.
Doors that concertina are also a good idea if they are spaces that aren't used frequently. Hallways often have no lights of their own so use colours that reflect light on the walls and doors with a tone a few shades lighter on the ceiling. Good colours to try are pastel hues: pale pink, teal and very light grey are very on trend right now. White can work but choose a warm white, not a bright white, as it can look too office-like in a home. (A hint of yellow or pink to it).
Most paint companies now have ranges specifically designed to reflect light, so look to these first. A collection of antique mirrors can also create points of light and interest and when placed on opposing walls in long spaces, or as a group opposite a window, can make a room look bigger.
Use Bright Coloured or Sheer Fabrics
A quick win can be through your accessories. Think about your fabric choices: matt, heavy fabrics (weaves, tapestries, chenille) can suck in light and give a room a leaden and wintry feel.
Whilst it's good to mix fabrics for a layered effect, consider some finer, reflective materials in bright hues in your scheme; choose lighter, sheers for window blinds that can defect light deeper into a room, silks for bedspreads or cushions in living or bedrooms.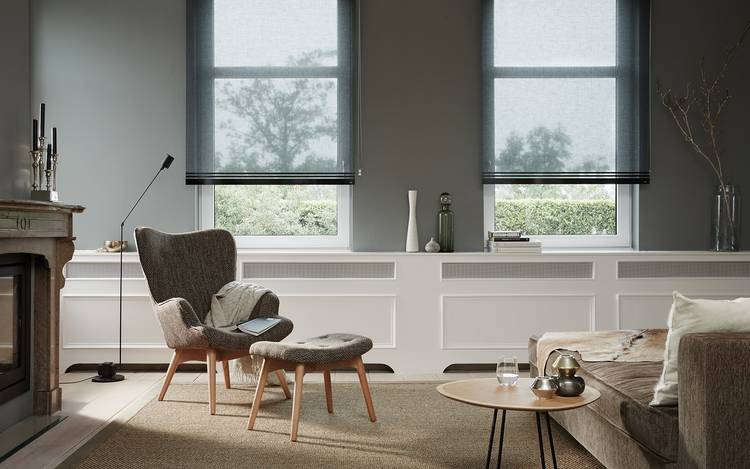 Distract the Eye
It's tempting when trying to make a dark room lighter to add a bright overhead light and paint it pure white, but often this makes a space feel sterile and stark.
Try lighting ideas that will add depth and interest; floor lamps or table lamps, even a picture light over favourite family photos will create more intimacy. Try daylight bulbs if it's space you want to use during daytime hours, but don't go too bright.
A great solution is to have several lamps you may use at different times; so daytime spots are replaced with a subtle reading light to change a room's purpose as the day draws on.