Living The Linen Trend
Linen, the classic fashion staple, which is now appearing as refined window coverings. Made from the flax plant, offers the benefits of being much stronger than cotton and a natural regulator of body temperature and moisture.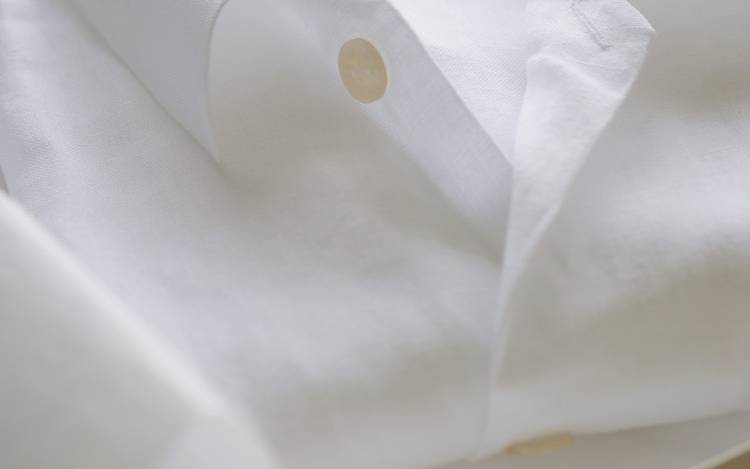 Easy going yet somehow always elegant, linen is having a moment. The classic fashion staple is also now appearing as refined window coverings, on sumptuous beds and draped over the best-dressed tables. The relaxed charm of linen cloth, which is traditionally made from the flax plant, offers the benefits of being much stronger than cotton and a natural regulator of body temperature and moisture. The distinct look and feel of natural linen means that from the more earthy, open weaves to the finest high thread count, it can bring a unique layer of comfort and interest to even the simplest scheme.
Modern and Classic
Despite being around at least 4000 years, linen is perfect for modern design-loving homes. Depending on the purpose, the make up of the linen can vary. 'Linen' or the linen look, is also often used to describe any fabric which has a woven appearance but can often be made from other materials such as cotton and hemp. Where a precise line is important such as these Roman blinds, made to measure for a very wide window, the weights affecting the fabrics are key. Many Roman blinds use cane but for a sharp edge, Luxaflex use metal rods to keep the fabric taught and wrinkle-free. This gives the window treatments a more contemporary edge, and pairing linen fabric with this dark grey at this oversized window warms up the space without detracting from the clean lines.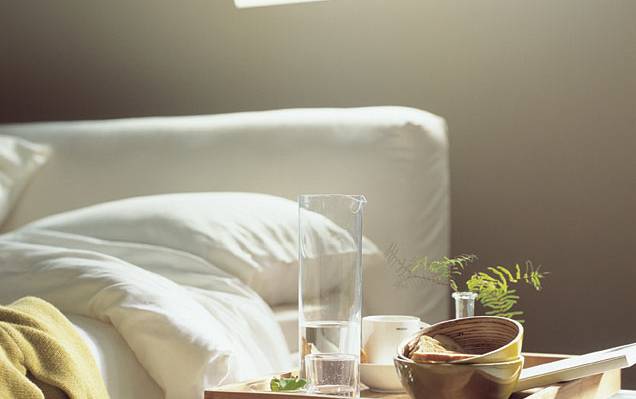 Vacation, Vacation, Vacation
What could be more inviting than a laid-back, wrinkled expanse of fresh linen? In the summer, flax bed linen keeps the body cool by taking excess heat and moisture from the skin and then offering it up back into the atmosphere. Some prefer matching bed linen sets which can look very ordered and clean, but also collecting second hand or inherited linen sheets and pillowcases, in subtly varying tones, can create a comfortable, casual mix that never stops feeling elegant. The long-lasting nature of linen means that box-fresh and antique can mix beautifully without ever feeling anything less than elegant.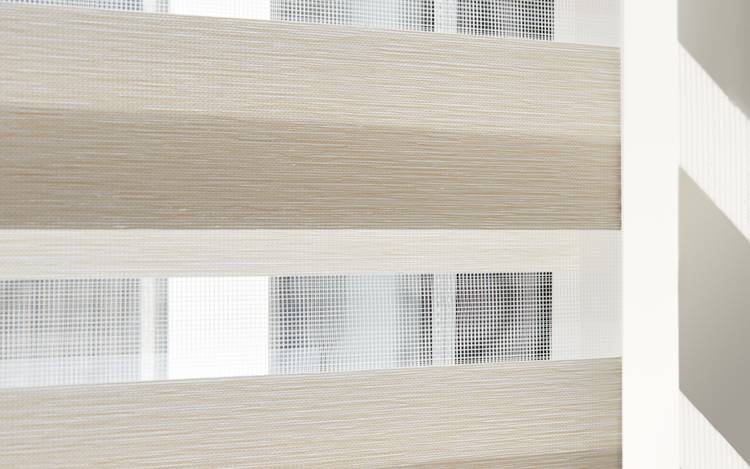 See the light
Blinds, curtains and sheers all offer great ways to add the texture of linen to shine through, as detail-enhancing light flows through. These Twist roller blinds combine the freshness of a neutral off-white that brings the subtlety of the weave in both the solid and sheer fabrics. On a simple design, the undulations of flax or faux linen threads can give a room a more natural, earthy feel whilst staying true to a low-key aesthetic.
Seaside living
What could be more evocative of a weekend away or treasured, sun-drenched holiday than washed out, beachside tones? For this look, old French linen fabric or second-hand linen tablecloths instantly unwind the mood. Found items such as pebbles, shells and twigs make a simple table decoration that requires very little time or cost outlay. Wooden Venetian blinds in either a rich dark tone or a soft white will pull together an island feel. Easy to create, easy to relax in.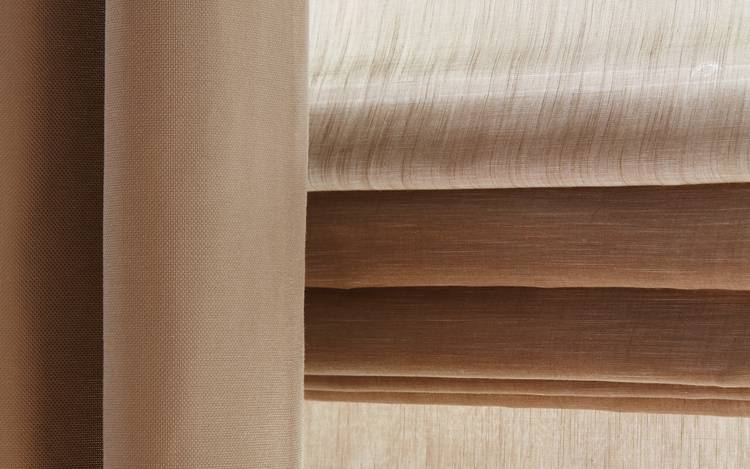 High Society
Linen of course can be as structured as it can be louche. For a home style that is more classically proportioned, try a fine linen blind with embossing, subtle patterned or metallic shimmer, the gentle folds of fabric against traditional, heavy curtains to create a captivating feature in a room. To give the look richness, contrast the feel of a very fine, translucent Roman blind and a more open, textured woven material in the curtains. This combination can feel incredibly elegant and gives the added benefit of extra warmth in the winter. Whether your look is floor-skimming folded pleats or a pooling of long, neutral linens, this combination is an ideal way to indulge your new love of linen.