Luxaflex® Sonnette™ Shades – Why So Special?
Sonnette™ shades from Luxaflex® are completely unique, and bring unparalleled benefits. The understated beauty of these blinds is reason enough to choose them for your home, but they also include a wealth of innovative features that mean you no longer have to choose between form and function.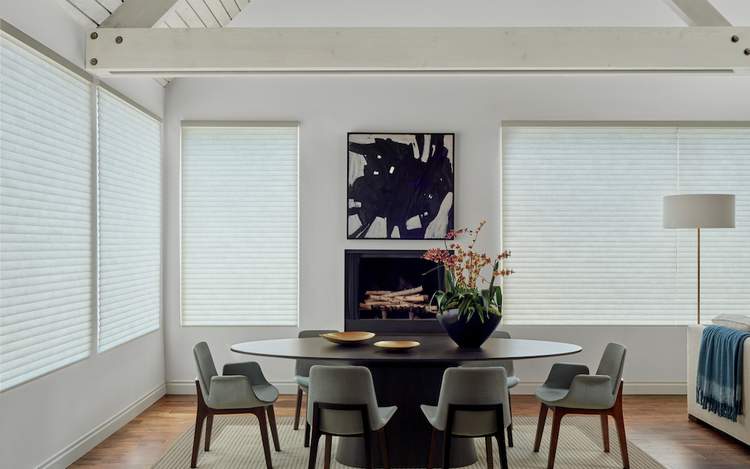 What Sets Sonnette™ Shades Apart From Conventional Roller Blinds?
Years of specialist research and development have been invested in Sonnette™ Shades to ensure these prestigious window coverings provide technical benefits over and above anything else available today.
Our focus on quality without compromise means we are happy to offer a five-year guarantee on these stunning, made-to-measure window coverings.
Sonnette™ Shades combine the simplicity of a roller blind with the insulating properties of a honeycomb blind.
Two layers of luxurious fabric not only softly diffuse light, but the proprietary cellular design also increases energy efficiency; keeping your home warmer in winter and cooler in summer.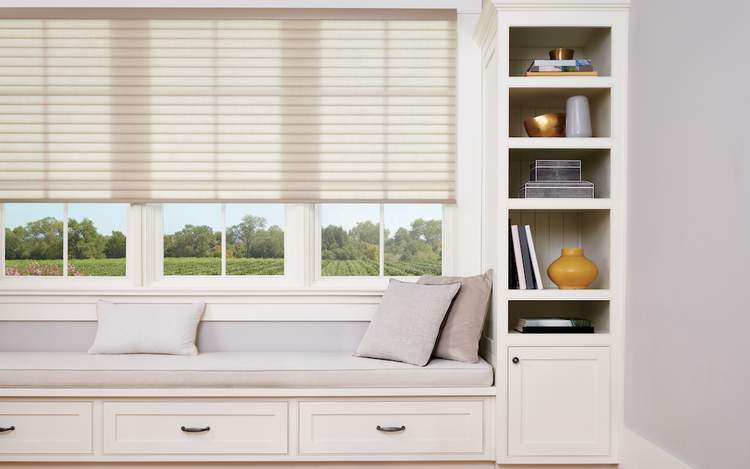 Have You Seen The Light?
Sonnette™ Shades are available in two opacities, so they're perfect for all areas. Whether your home office is too bright in the afternoon, or your bedroom is too light in the morning – you can choose semi-opaque shades which softly diffuse light and leave an ambient glow, or room-darkening shades which block light and afford more privacy.
These innovative shades also have sound-reducing properties, helping create a quiet home haven.
Sunroom Solutions
Sonnette™ Shades are ideal for making conservatories and orangeries more usable more of the time.
Their unique cellular design helps keep heat out in summer and warmth in in winter and can also play a part in protecting your furniture from fading. They are also made-to-measure for every sash – so you can perfectly coordinate French doors, bi-folds, sliding patio doors, bay windows, full length windows... and the list goes on.
Modern Classics
With quality that will last for years, you won't be changing your blinds any time soon. That's why the exclusive colours and textures of the Sonnette™ range have been designed for timeless style; choose sophisticated neutrals, luxurious linen looks, timeless white and grey tones, or vibrant brights.

Choose the perfect hue to match the décor of each room, but rest assured your home will look neat and uniform from the outside, thanks to the clean white fabric on the exterior-facing side of your shades.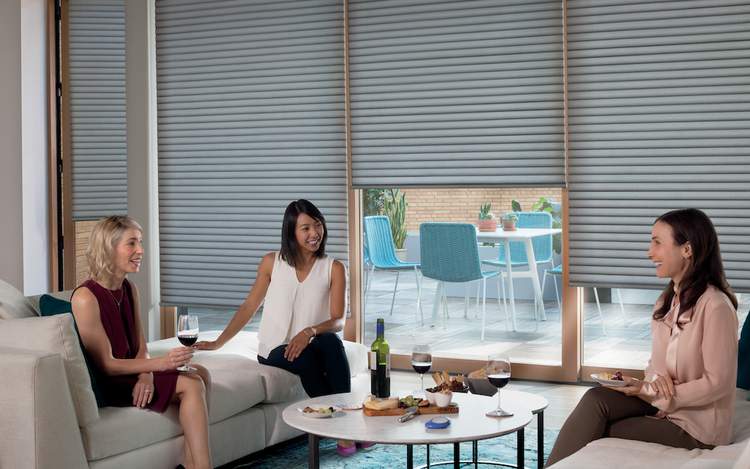 A Smart Decision
PowerView® Automation means you can schedule your Sonnette™ Shades to suit your lifestyle; open early to naturally wake you for work, or leave them closed later for a lazy Sunday lie in.
They can open and close on their own at any time of day with the touch of a button, a tap on your mobile, or the sound of your voice. PowerView® can be connected to Apple Home Kit, Amazon Alexa, Google Home, Nest and many more smart home systems.
Making child-safe products for homes is an integral part of the design philosophy at Luxaflex®; another major benefit over traditional roller blinds. From effortless manual controls to automated motorised systems, Luxaflex® offers many innovative lifting systems designed with safety and style in mind.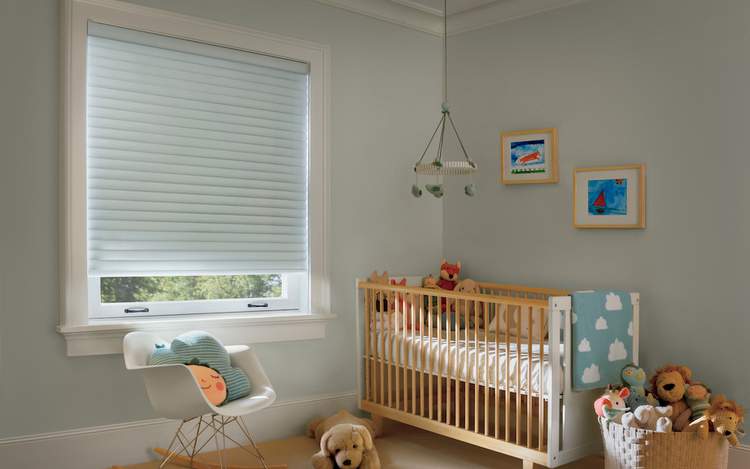 Just Like Magic
The SoftTouch™ battery-powered system allows for quick touch-and-go control of your Sonnette™ Shades. Move your shades by gently pulling down or pushing up on the wand. Our SoftTouch™ Motorisation system is an ideal option for homes with pets and children.
LiteRise® brings simplicity and ease (without a cord), letting you operate your Sonnette™ Shades by simply pushing up or pulling down with your hand.
A Perfect Partnership
Unlike choosing an 'off the shelf' blind, you are not on your own with Luxaflex®; work with a local expert to get inspiration for your home and understand the benefits of each fabric. Your expert will measure precise dimensions, assess your lighting and make sure everything is perfect for your home.
Find your local showroom to request your free Sonnette™ demo here