Nosey Neighbourhood Watch
Looking for a little more privacy in your home, Luxaflex® can help, product offering includes Sonnette™ Shades, Duette® Shades, Pirouette® Shades, wooden blinds and faux wood shutters.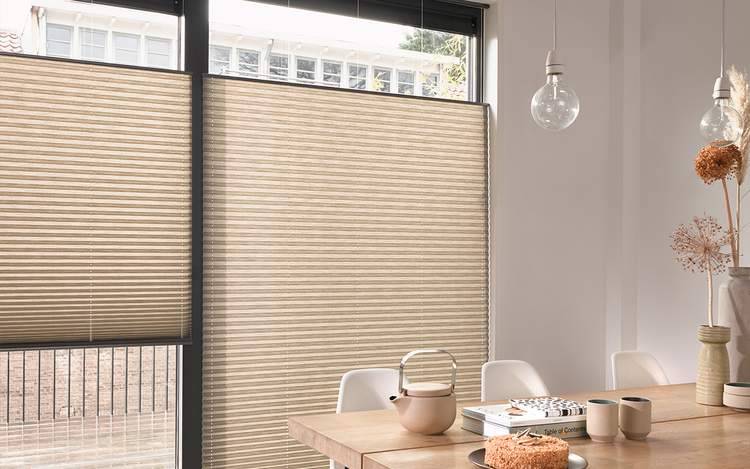 According to a recent survey about what the UK would rather keep out of sight of nosey neighbours, 'heated discussions' came out on top with 43.1% of the votes.
Other answers included untidy outdoor areas (22%), a messy house (18%), displays of affection (7.7%) and mealtimes (5.1%). A lazy 'afternoon on the couch' was evidently less of a concern, with just 3.5% of people keen to hide it from the neighbours.
Whatever reason for wanting a little more privacy, Luxaflex® can help.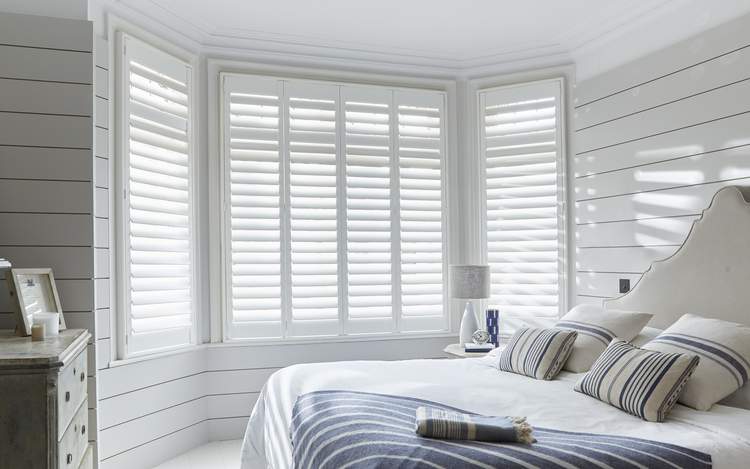 Privacy Shutters
Privacy and Natural Light
For large windows, Luxaflex® invented Top-Down / Bottom-Up blinds (sometimes called privacy blinds) with a clever design that lets you open your blind from the top, the bottom, or anywhere in between to give you the best of both worlds.
You can preserve your home's privacy and natural light, whilst stopping unwanted views into your home.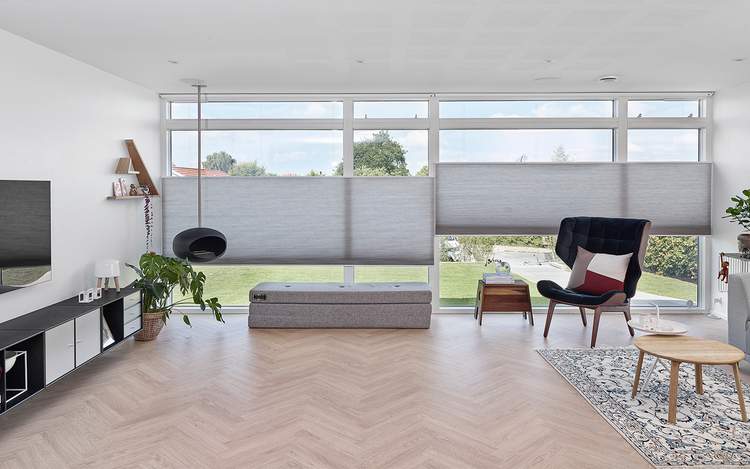 Duette® Shades
Softly Diffused Light
Our unique Sonnette™ Shades are also available in two opacities—semi-opaque, which softly diffuses light; and room darkening, which blocks light and affords an increased amount of privacy.
Made-to-measure shades like these can be designed for windows and doors, so you can have matching designs across windows, French doors, sliding patio doors, and more.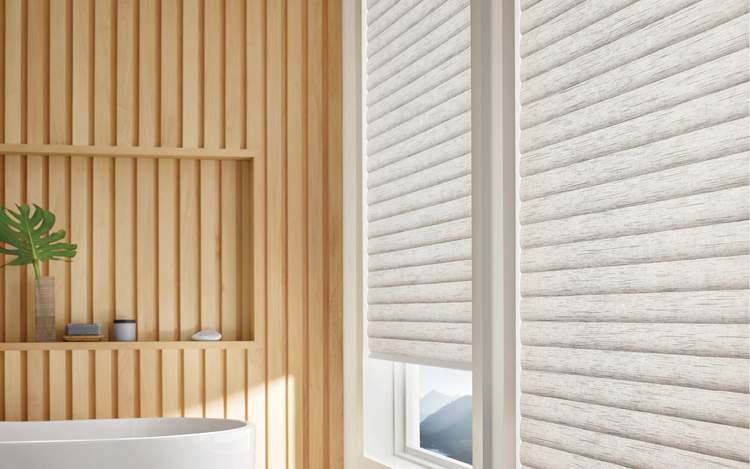 Sonnette™ Shades
Flexible Light & Privacy
Energy-efficient Duette® Shades are available in a wide range of fabrics including sheer, translucent, and room-darkening; allowing you to choose the right level of light and privacy to suit your home.
These insulating shades combine form and function, looking beautiful at your windows while also keeping your home warmer in winter and cooler in summer.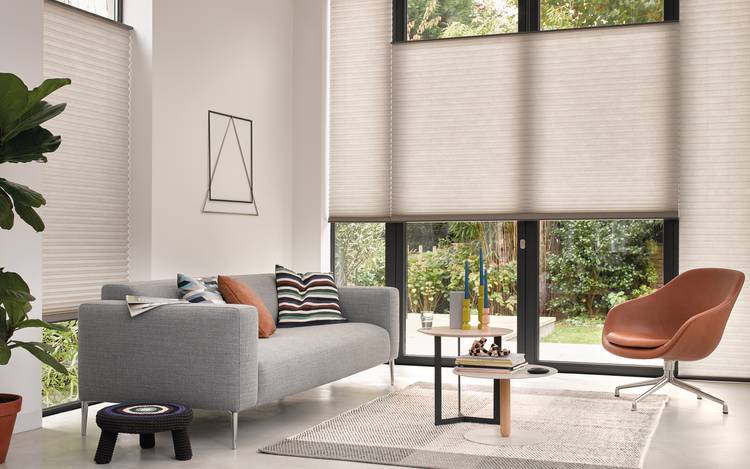 Duette® Shades
Fabric Style
The unique design of our versatile Pirouette® Shades offers many looks and moods, with undulating vanes and luxurious weaves - all in one stylish blind.
From light and airy sheers to room-darkening fabrics, you can enjoy complete control over the amount of light and levels of view-through.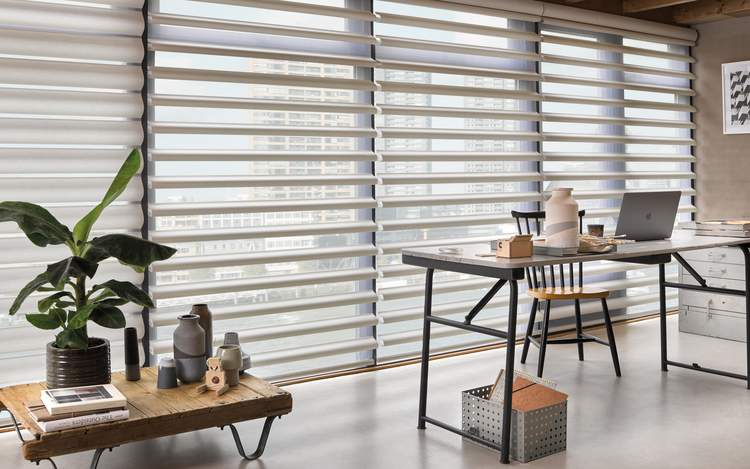 Pirouette® Shades & Curtains
Looks for every privacy need
Offering classic style and timeless elegance, wooden blinds or faux wood shutters could be the ideal privacy solution for your windows.
And if you fall within the 22% of people that would rather keep a messy garden area away from neighbours' prying eyes, you might want to take a look at our beautiful (and practical) range of awnings...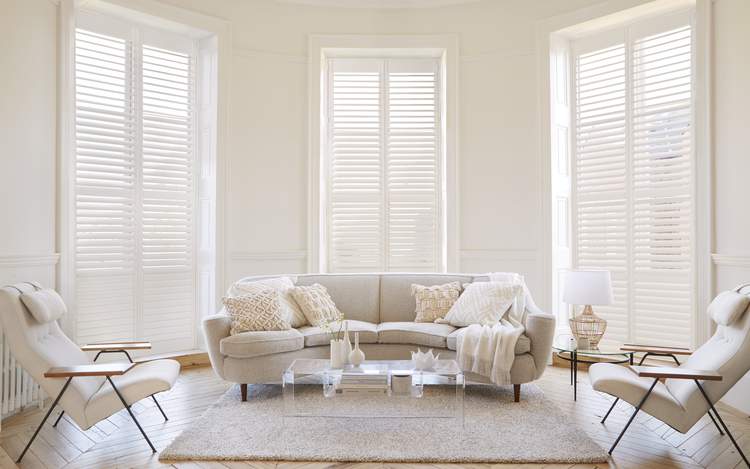 Full Height Shutters
Where to Buy Luxaflex® Blinds & Shutters?
Whatever you choose, our trusted network of Luxaflex® retailers are on hand to make sure you get the perfect product for your property.
These knowledgeable experts can advise on every aspect of the process and make sure you're delighted with the results.
Who knows – you might be so happy with your new window coverings that you invite the neighbour's round to have a look!