Passports, tickets, holiday money... automated blinds!
Thinking about keeping your home safe isn't something homeowners should be worrying about before they go on holiday.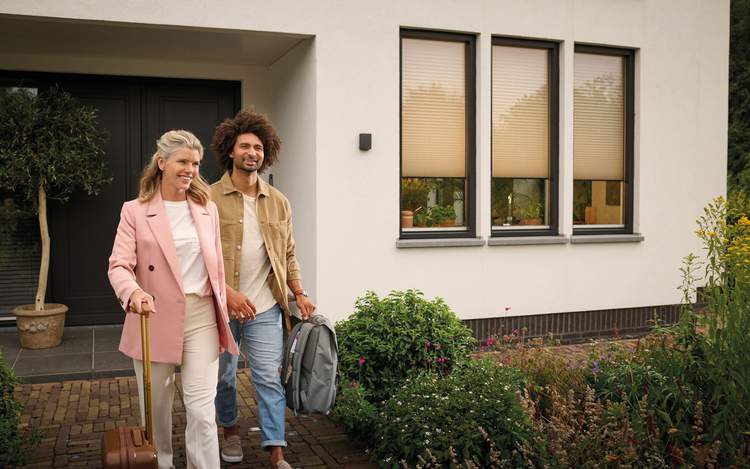 Packing your suitcase, checking passports are in date and finding a dog sitter, just a few things on the pre-holiday checklist.
Thinking about keeping your home safe isn't something you should be worrying about before going on holiday.
We're here with a practical solution for when you're away from home - motorised blinds, using our smart home technology, PowerView® Automation.
Create a schedule for each of your rooms before you go away, and if needed you can update and make amends from your holiday location - even from the beach!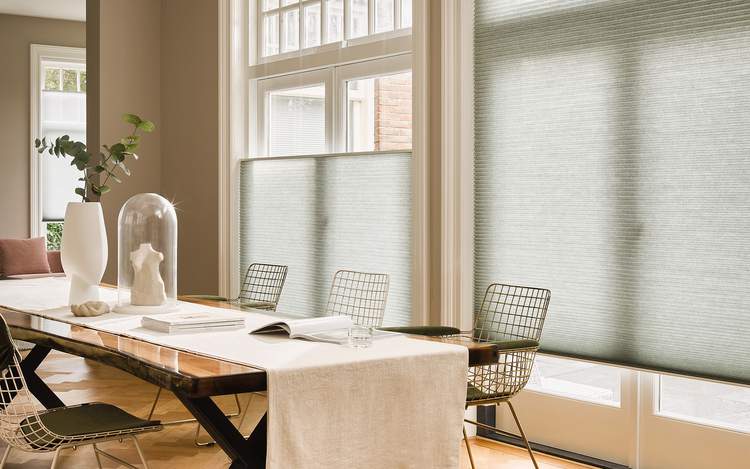 With our PowerView® app, you can create personalised settings to control all the Luxaflex® blinds in your home together or using any combination you desire.
Mirroring movements that you would usually make when at home, such as opening and closing blinds, movement of blinds can help to create the appearance that someone is home.
Your bedroom blinds could rise at 7am and your lounge blinds at 7.30am - all bespoke to your home and lifestyle. You can also sync up the app with your home's location, allowing your blinds to open and close in line with the sunrise and sunset.
And, if you need to make a live adjustment to your blinds' schedules you could do that from the beach! RemoteConnect™ technology makes it possible for instant updates to be made or making changes to pre-set routines.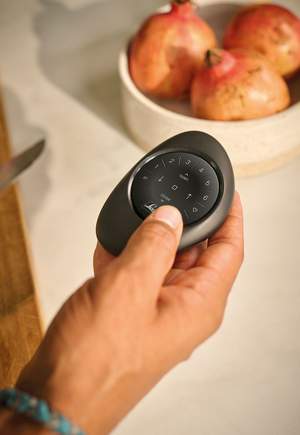 Advantages of PowerView® Automation:
Precise control of your Luxaflex® window treatments even when you're not at home
Control multiple blinds automatically
Perfect for windows and doors
Child safe with cordless control
Remote control, app, or voice control
Other practical tips for when you're away from home....
This tip may seem very cliché, but make sure all windows and doors are properly locked, even if you are only going away for a short time. Burglars can break open a window or door within seconds, so it is important to close them properly with good, certified hinges and locks.
Don't leave laptops and other valuables on display, store away items such as jewellery, cash or small electronics in a safe or in a cupboard that can be locked.
Leave the lights on, but not all day. Not only will that use unnecessary energy and increase your electricity bill, it may look obvious that someone isn't home. Instead, leave some lights on in your house during the evening, adding to the impression that someone is home. Or go one step further and invest in smart home lights, cost-effective and easy to install - allowing you to schedule and control your home's lighting via an app.
Time to upgrade your doorbell? If you have a smart home doorbell you should still be able to see the camera's live view and use the two-way talk for any unexpected deliveries
Let your neighbours know that you're going away and leave them a number to contact you on. If you're lucky they may offer to water your plants for you too!