Spring Cleaning: Great Ways To Refresh Your Home
Sunny skies, warmer temperatures and the dreaded spring clean! A new spring/summer season is upon us and has many of us planning to spring clean our humble abodes.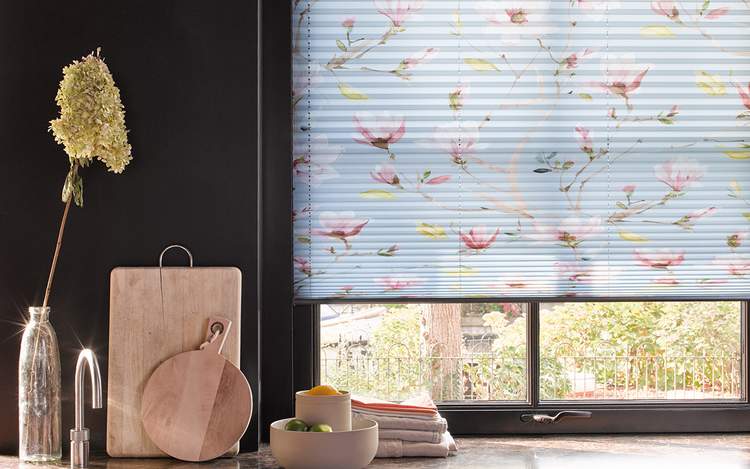 However, a spring clean doesn't always have to mean scrubbing and dusting. Once all the cleaning is done and out of the way, there's then an opportunity to refresh your old and worn interiors, ready for the new season ahead.
Whether it's just a case of switching up the layout of your living room, or upcycling that tired old office desk, we're sharing the best ways to refresh your home ready for summer.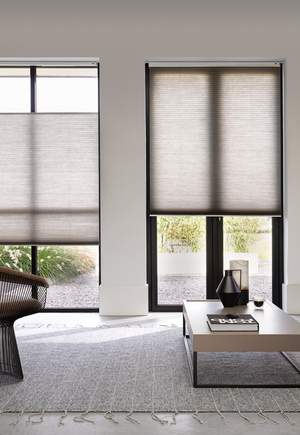 1. The living room: Switch up your sofa textures
One of the easiest ways to breathe new life into your living room is to swap out those old cushions, and make room for fresh, new ones. Always try to add textiles and colours that are on the opposite end of the colour scale as your sofa, so if your sofa is a dark colour, opt for light hues in your cushion and throw fabrics, and vice versa.
A new window shade can also help to offset new hues and provide a practical solution. If energy efficiency is a top priority for your living room and home, then our Duette® Shades are the ideal window blind. The unique design adds a layer of insulation at the window to help reduce your energy consumption and keep your home cooler in summer - warmer in winter - and comfortable all year long.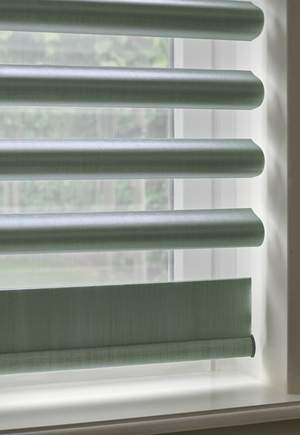 2. The bedroom: Add some fresh lighting
There's nothing like introducing a new light source to your bedroom to make the whole atmosphere feel new and different. Make sure the lighting is soft in the bedroom, whether it's from a lamp or a string of fairy lights. If you haven't already, try introducing a no-technology rule to the bedroom to help you feel refreshed and revived in the mornings, and make sure to let the sun and fresh air flood in during the day by opening the blinds and windows.
To help transform light and create privacy Pirouette® Shades unique fabric design will beautifully filter light in your bedroom. To help to bring the best of the outside in our convenient PowerView® smart home control lets you operate your Pirouette® Shades from your smart device or sound of your voice.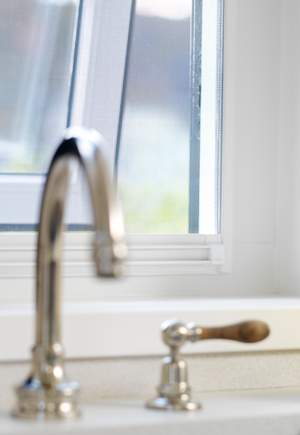 3. The bathroom: Get organised
The bathroom is one of the biggest hotspots in the house for clutter. Try a shower caddy to keep all of your hair and body products in order, instead of hanging around the sides of the bath, and clear out the bathroom cabinet of all the empty bottles and hair pins. You'll feel cleansed and your bathroom will look and feel great without all that mess! Roller blinds are ideal for bathrooms as some have a unique innovative Dustblock® finish, which keeps moisture and dust from clinging to the fabric, keeping them looking good and fresh for longer.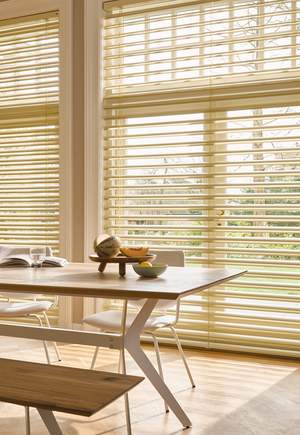 4. The kitchen: Paint the insides of your cabinets
If you're a big fan of colour but are afraid of colourful walls, a pop of bright paint inside your kitchen cabinets is a sure-fire way to add a new lease of life to your kitchen without having to commit to a bigger wall space or a stunning window blind can help to add a touch of colour too. Luxaflex® Venetian Blinds are practical and stylish for kitchens as their slats are wipeable, and you can tilt them precisely to adjust the light, or get extra privacy if your kitchen is overlooked.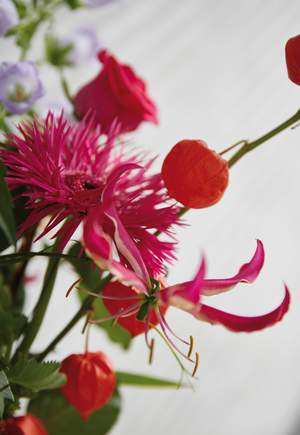 5. The hallway: Load up on fresh flowers
The easiest way to freshen up your home for spring? Load up on bunches of fresh flowers, and place the best-smelling bunch in your hallway – they're a great way to get a great first impression from guests. For the rest of the house, you could even add a pot or two of succulents, which are really easy to care for.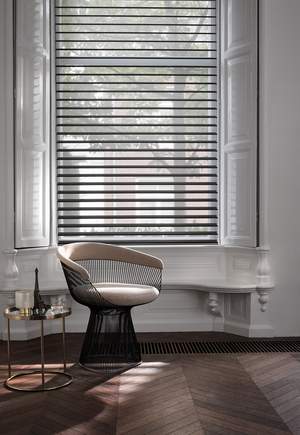 6. Your windows blinds: rejuvenate your window shades
Sprucing up your Luxaflex® shades is also an easy option and will help to keep your product in pristine condition too.
Learn how by reading our simple cleaning instructions!
How will you be spring cleaning your home this season?