Spring / Summer Design Trends 2022
The home décor mags are abuzz with style predictions and suggestions for the season ahead.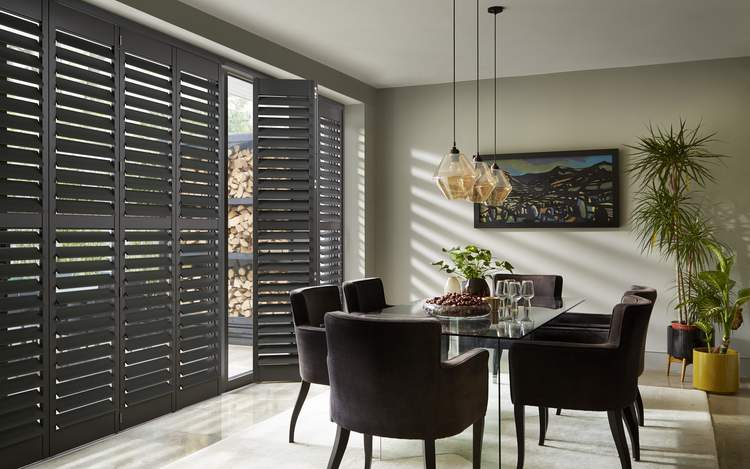 Thinking Space
According to Country Living and Not On The High Street 'self-spaces' will be a major feature in renovations this year. These self-care spaces might be dedicated to wellness or hobbies, and data suggests that 48% of Brits look specifically for self-spaces when buying a new home.
The self-care revolution is impacting bathrooms too, with spa style on the rise. To create your own 'spathroom', go for minimalist design, calming lighting, strong showers and deep baths. For finishing touches, think clean lines and natural material. Kingsway Faux Wood Shutters would suit the mood.
Luxaflex Awning - Luxaflex Awning
Inside Out
Country Living Magazine also suggests that this summer will see more people using their outside space as an extension of their living and dining rooms. This comes with an increase in the popularity of outdoor entertainment experiences.
"With the introduction of softer outdoor-use upholstery, lighting, accessories and even fire pits, people are applying the same interest in the design of their homes to the design of their gardens."

Luxaflex awnings combine a number of benefits in one smart shade solution; they can even be specified with heating and lighting, and they blur the boundary between indoors and out – suitable whatever the weather.
Plisse Shade - Plisse Shade
Act Natural
This season, expect to see products made using leather, rope and rustic fabrics, likely arranged in braids. You can incorporate natural materials, neutral colours and luxurious textures to create a pared back scandi feel for your home which has timeless appeal.
Going Green
Green has been a key home colour for a number of years now, with design leaders like Farrow and Ball and DeVol Kitchens continuing to showcase roomsets with classic olive and sage tones.
While the last couple of years have seen us having to spend more time in our homes, many people are opting to create calming nature-inspired rooms. Why not choose an accent wall before committing to a complete green room overhaul? Or bring in a green tone with your soft furnishings rather than your walls? Real plants can transform a space, but you'll need to make sure to choose ones that are well suited to the position you'd like them. Monsteras and snake plants are relatively hardy, and have a sculptural living art feel.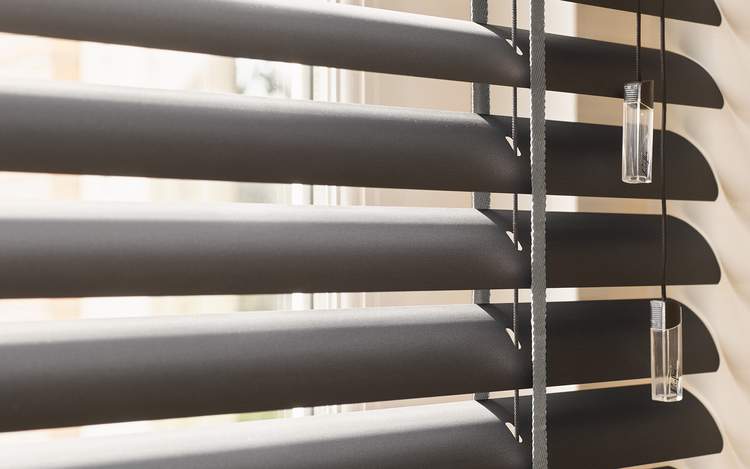 Venetian Blinds
Precious Metals
One of this summer's interior design trends is set to be warm metallics. Forget icy silver, and reach for warm and welcoming bronze, copper, gold, and rose gold. Don't forget, a little goes a long way. Accents and accessories are enough to convey your metallic theme, without having to completely redecorate as The Ritz.
Elle Decoration believes there is a definite move towards extreme luxury and extravagance. "Take it as this generation's version of the roaring 1920s. There is a tangibly hedonistic approach to the way people are behaving and their approach to interiors too. Precious materials, gilded details and a revival of chinoiserie characterise this look."
Responsible Sustainability
No longer a niche or afterthought, sustainability will become a basis for the future of design.
Almost all global Elle Decoration Editors mentioned sustainability when asked about their predictions for 2022. "Manufacturing will have to change to meet sustainable goals, and brands will take more and more steps to meet the moment."
Consumers have more opportunity than ever to vote with their feet, and choose sustainable fashion and interiors suppliers, which will subsequently drive the industry to change for the better.
Luxaflex is proud to lead from the front on sustainability issues, especially with Greenscreen® Sea-Tex™ NXT the world's first sunscreen fabric made from 50% recycled ocean plastic waste.