Tracey Hague Customer Relations Manager Q&A
Next up taking part in our 70th anniversary Q&A's is Tracey Hague, customer relations manager for Luxaflex®. As a teen she trained as a weapons engineer in the Royal Navy find out more below...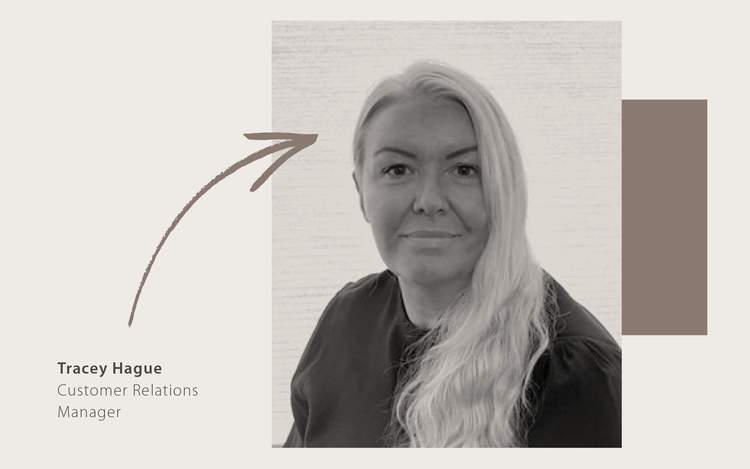 Tell us a bit about your job and what you do...
I'm customer relations manager (Technical Support), offering advice and solutions to PowerView® motorisation and shaped products.
I'm responsible for a lot of the 'behind the scenes administration' for the department which includes telephone support and troubleshooting, as well as product advice both over the phone and by email.
I spend a lot of my time visualising installations as I help fitters over the phone set up new networks in their customers' homes. I also offer background support for the Luxaflex® customer service team taking incoming calls.
If you weren't doing this job, what do you think you would be doing?
Probably an events/wedding planner. I love helping friends and family organising occasions, parties and events in my spare time.
I even went to night school some years ago to train in floristry so I could do the floral decor for my brother's wedding!
What's your best memory from your time at Luxaflex?
When I first joined the business as a machinist on the roller production line in the early nineties I won employee of the month and later went on to win employee of the year, this was for my dedication, hard work and commitment.
What are the biggest changes you've seen? Are there any aspects of the job that are completely different now, if so why?
The customer service department went paperless in 2015 in an effort to improve efficiency. It worked - productivity increased 10 fold overnight!
My pedometer became the measure for increase in productivity - my daily step average went from 15,000 steps per day to less than 8,000. Fewer steps meant less time away from a desk looking for paperwork and more time in front of a computer or on the phone helping customers.
What is an interesting fact about yourself?
As a teen I trained as a weapons engineer in the Royal Navy.
I also represented the UK Girl Guiding Association abroad in the eighties – travelling across Scandinavia as a Girl Guiding Ambassador for the North West region.
I never let a day go by without…
Appreciating life. Having survived advanced lymphoma in the 'Noughties' you learn to not sweat the small stuff and not take life for granted.
Learning something new is unavoidable in this industry - everyday is a school day! The blind business is so complex, there's always a question that can't be answered without some research or a new challenge to resolve.
Name some things you can't live without?
Family - I have a 23-year-old daughter and a fiancé
Coffee - But, it has to be good filter coffee, no instant for me!
The gym - I go to the gym 4-5 mornings a week before work
Gin - I love Gin! I even have a small gin bar at home to showcase my collection.
My team here at Luxaflex® - I'm lucky enough to work with a great group of individuals. It's important to have a positive/supportive working environment – even on a bad day we usually manage to find something to laugh about in the office. That's one of the main reasons for me still being here 28 years on!
Read the full series of our 70th anniversary Q&A series on our Inspiration Blog.