The Uplifting Power Of Upcycling
Upcycling is enjoying somewhat of a revival at the moment, and it's not hard to see why. We've gathered some suggestions for stylish (and sustainable) ways to spruce up your space.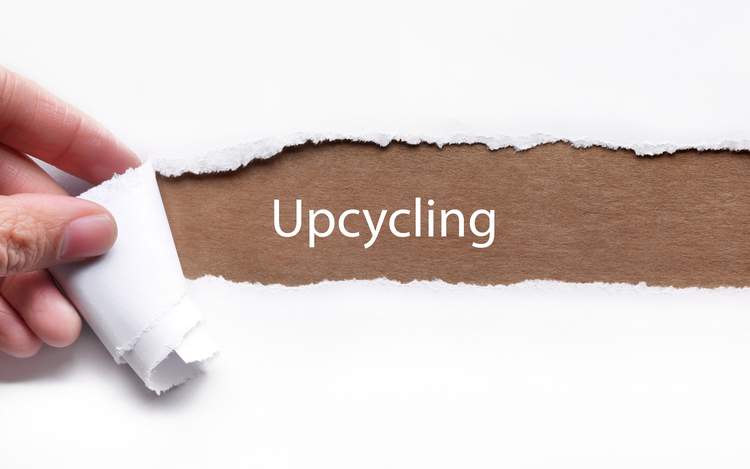 Vogue Magazine describes upcycling as the biggest fashion trend of Spring/Summer 2021.
Creatively reusing materials around the home means you can transform your space without exhausting your budget. You can prevent serviceable items from going to landfill, and create one-of-a-kind pieces that demonstrate your unique style.
There are even benefits to your mental wellbeing, as the process of becoming absorbed in a craft project can often be as rewarding as the end result.
We've gathered some suggestions for stylish (and sustainable) ways to spruce up your space.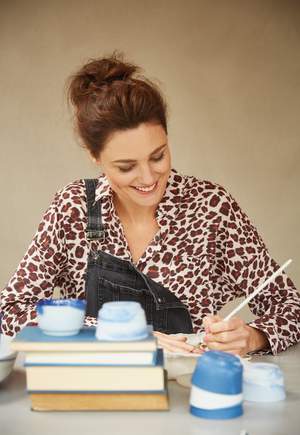 A well-chosen coat of paint is a tried and tested way to upcycle almost anything, but take time to think about the amount of coverage you'd like.
You might not need to paint a whole piece of furniture to create interior impact; a striking stripe across one side, or 'dipped' legs can offer enough contrast to really modernise an old piece.
Off The Wall-paper
Much like replacing your window coverings, using wallpaper on doors or drawer fronts is a great way to add a pop of pattern or colour - without committing to decorating the whole room. You can get your polka dot fix by wallpapering a statement piece of feature furniture, and it can be easily overhauled if you change your mind.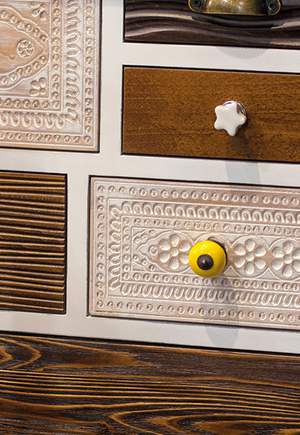 Get A Handle on Things
Something as simple as changing the handles on a piece of furniture can completely transform its overall style. Swap metal handles for leather tag-style pulls, or replace small drawer handles for one bold statement bar across the front.
For kids' rooms, consider replacing wardrobe or drawer knobs with small toys (think safari animals or dinosaurs) which leaves scope for matching decorative hooks too.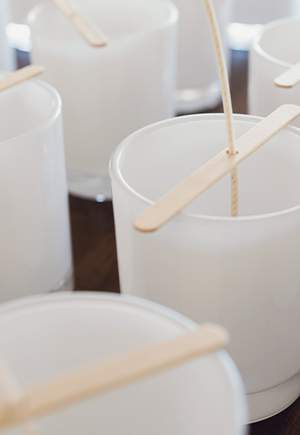 Projects To Light Your Candle
Making your own candles is a quick and simple (but very satisfying) craft.
Upcycle old crockery, cups or glassware you have rattling around in the kitchen cupboards, or head to the charity shop to choose some specifically for the purpose
Re-locate And Re-purpose
Just because an item of furniture doesn't look right in one place, doesn't mean it couldn't be perfect somewhere else (one room's trash is another room's treasure!)
Before you get rid of a piece, consider if you could make any changes to give it a new lease of life elsewhere – could that mini filing case become an industrial-style bedside cabinet?
What about converting that sideboard into a drink's cabinet?
Cover Star
Good Housekeeping Magazine - which recently partnered with Luxaflex to give readers the chance to win £2,500 worth of Luxaflex® Sonnette™️ Window Shades – also praises the benefits of upcycling.
The title even has a suggestion of what to do with your old shutters when you have them replaced.
Mirror Mirror On The Table
Mirrors are a great way to reflect light around a room and give the impression of more space.
Pick up a heavy or decorative framed mirror in a charity shop or jumble sale and paint the surround to match your wall colour; this allows it to make a statement without being overwhelming or distracting from your colour scheme.
Alternatively, re-purpose small mirrors by using them horizontally as candle bases or trinket trays.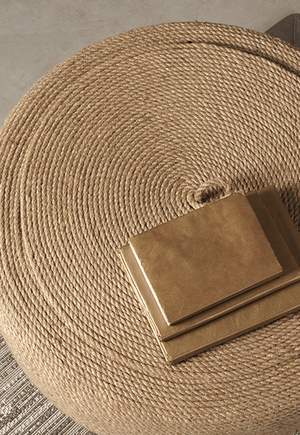 From Plastic to Rustic
Basic plastic waste bins can be transformed into understated rustic home accessories with a hot glue gun, a little patience and some thin rope or twine.
Start at the bottom and simply wind the rope up around the bin, securing each new 'row' with glue until it's completely covered.
This method can be applied to almost any project and has been used to good effect on an old tyre topped with a circular piece of wood for a low coffee table or footstool.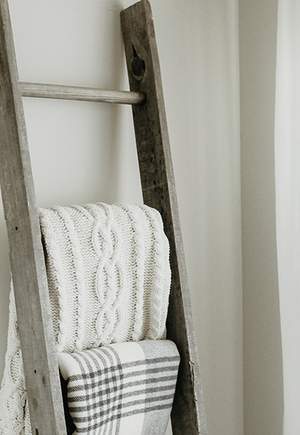 Step Up Your Storage
Old wooden ladders can be picked up for bargain prices at salvage yards, and – whether you prefer to paint them or leave them with a natural rustic finish - they have great upcycling potential.
Lean up against the bathroom wall to hang towels on, suspend from the ceiling as a drying rack, attach to the wall horizontally (leaving a little gap behind) and you have a bookshelf with a story, or use a step ladder as a garden feature with planters on the rungs, or as a trellis for climbing plants.
Start Small Think Big
One of the many benefits of upcycling is that anyone can have a go. And if it all goes wrong, at least you've learned for next time. If you want to test out your upcycling skills before tackling a big project, save your empty tin cans and see how you can transform them with paint, wallpaper or by punching decorative patterns into them. They make great little planters, stationery pots and tea light holders.
And that empty paint tin? Looks like it could make a perfect ice bucket...