Your Automated Light Control with Smart Window Blinds
Smart homes are no longer a dream of the future, as technology has evolved so has the desire for a smart home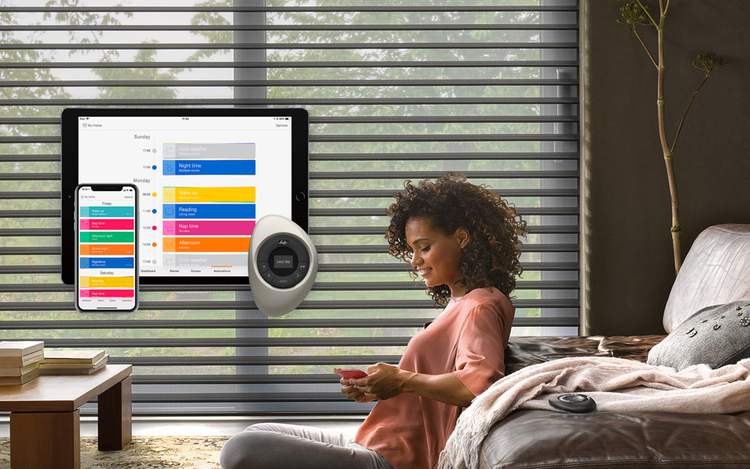 Life is less labour-intensive and regular chores are a thing of the past (for some people anyway), it's all about living life to the full, with little time for hoovering or washing the dishes. So, it won't come as a surprise to know that you can now add automated shades to the list too.
Today's smart home is convenient, where appliances and devices can automatically speak to one another. These day's you can pretty much control your home from anywhere via an app on a tablet or phone. And why wouldn't you, modern life is busy and smart homes are here to stay!
Like many of our solutions smart blinds are extremely convenient, they can control light and privacy, blocking out harmful UV rays and helping to protect your furniture. They also have unique sound absorbing qualities, and can help save you money on your energy bills, keep your home cool in the summer and prevent heat loss in the winter, all this from just the push of a button.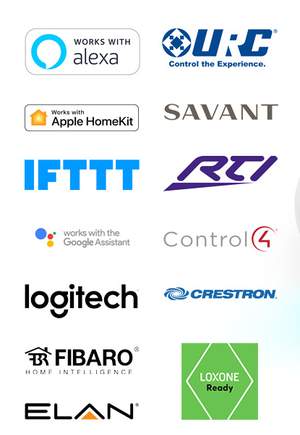 PowerView® Automation
PowerView® is our innovative wireless system for automated window blinds, letting you control all of your Luxaflex® motorised blinds from a handheld controller, wall-mounted switch or from your smartphone or tablet.
Designed to make life simpler you can programme PowerView® to move your Luxaflex® automated window blinds to the exact position you want, at any time of the day.
PowerView® can be connected to leading smart home systems, including Google Homes, Apple Home Kit, Amazon Alexa and more.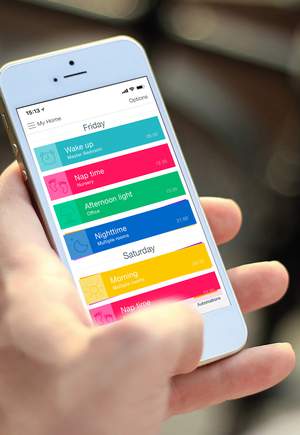 Schedule Your Motorised Blinds
With the handy PowerView® App you can set scenes and schedules to achieve the perfect lighting, energy efficiency or everyday convenience.
Do you want your blinds to open automatically at 7:30 am or lower at bedtime without ever touching them? Then the PowerView® scheduling feature is just right for you.
Your blinds will move to your preferred positions throughout the day. Even when you're not at home.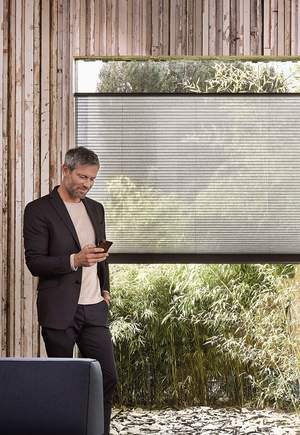 Voice Activated Blinds
With Luxaflex® automated window blinds, voice activation becomes a reality. You can now control all your blinds by connecting PowerView® to your homes voice assistant like Google assistant or Amazon Alexa - and you're ready to go!.
Home Automation
Whether you are a home automation aficionado or just getting started, the system is simple to navigate.
Create a personalised whole-home connected experience by integrating PowerView® Automation with compatible smart home systems. The Hub works to integrate all the PowerView® features with some of the most popular systems on the market. Each home automation control system has a unique path to integration. For the full list of compatible solutions click here
PowerView® is the ideal hands-free control that will set your blinds above the rest! See how this works and more with a free demo at your local Luxaflex® Gallery Dealer. Find your showroom today.