Bloomin' Marvellous
Bloomcore - heard of it? No? Don't worry, we're here to share our top tips and style advice on this must-have home decor trend.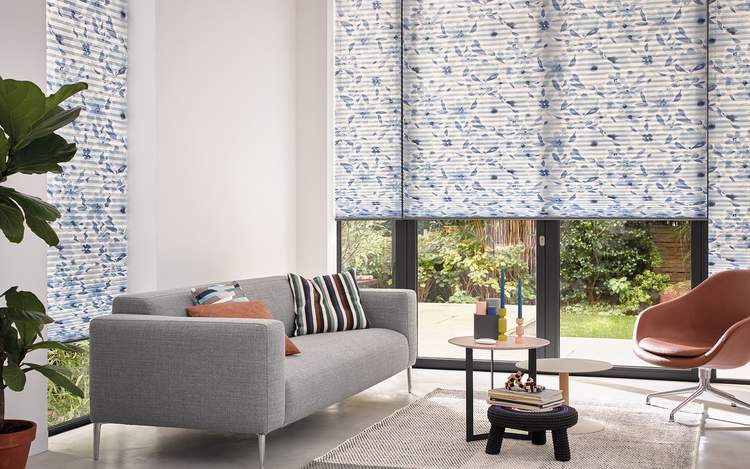 Also known as flowercore, this 'micro-trend' is taking interior designers by storm, giving homes a dose of good old flower power - perfect for those inspired by and have a love of all things nature.
Think English countryside and you're winning with this trend - florals, gardening, plants and nature all in the heart of your home.
Ready to be inspired?
Flower power
While you may already have a favourite plant or flower, to really nail this trend it's all about British wildflowers and small, dainty blooms. Think dandelions, primroses and poppies with a dash of gypsophila or even strawberry plants.
Thinking about how you can incorporate bloomcore into your space? Start off small by investing in soft furnishings like cushions and printed throws - a simple way to freshen up a space and add a new vibe without making permanent changes.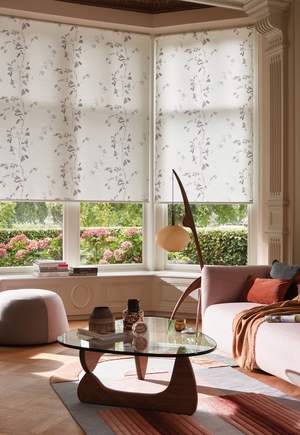 Making a statement
Going all out with bloomcore? We don't blame you…
A feature wall with patterned wallpaper is probably your best bet but to truly stick to bloomcore opt for delicate and whimsical prints to remain authentic to the trend.
Use soft furnishings and wall art to layer up against the wallpaper to create an element of texture. We can't get enough of our collection of Patterned Roller Blinds that are available in dainty prints to play on the trend even more. What's more, some of the fabrics feature room darkening properties making them perfect for the bedroom - protecting your sleep and your privacy.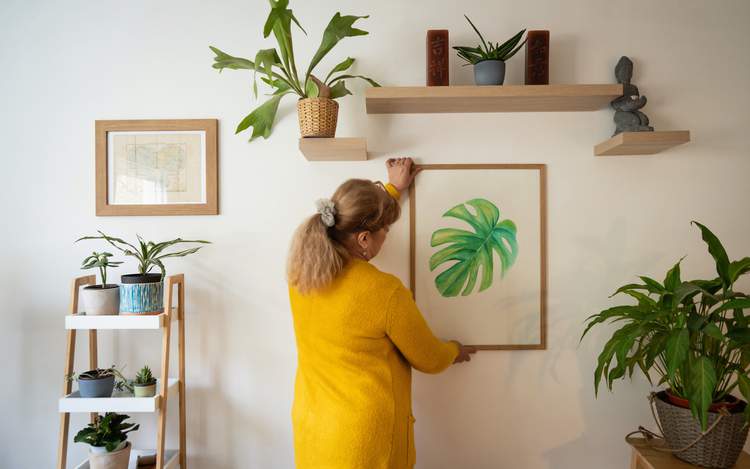 Go gallery
A gallery wall will create interest in any space whether it's in your hallway, living space, dining room or even the bedroom.
There's plenty of bespoke illustrations you can source online of trendy blooms and depending on the wall space you have, you can go have some fun with your gallery wall.
We particularly love it when the same sized frame is used, to create a truly uniformed look across the space. To make more of a statement use mismatched vintage frames to really make your plants pictures pop!
A Pretty Palette
Perhaps full blooms aren't your style or won't quite work with your current aesthetic - choose a colour palette for your space that reflects that of whimsical blooms and dainty flowers.
We're talking pastel blue to reflect a summer's sky, sage greens of the leaves and stalks, lilac for lavender or yellow for daffodils and the ever-lovely buttercup.
If we had to choose, we'd go for a soft blue with a perfect peach to round this trend off to perfection - a tranquil palette for the bedroom or living area.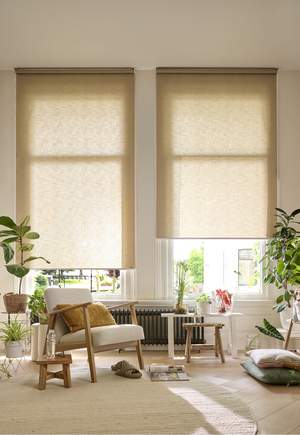 The real deal
Don't panic, we're not going to suggest you become a full time green thumb and add some real life potted plants to your space (you can if you want) but a floral trend wouldn't be a floral trend without some actual flowers - specifically dried or faux which are in keeping with that pastel palette.
Go for large, stand-out bouquets or simple, singular strands in your favourite vase. Our favourite? Pampas grass and Lagurus, better known as Bunny Tails.
To take bloomcore to the next level and if you're feeling up to it, choose fresh, fragrant flowers that will add a sensory experience to your space - ensuring it not only looks great, but smells amazing too!
See how the bloomcore has worked its way into our collection of blinds on our product pages.
Have you jumped on the the floral bandwagon? We'd love to see how you're styling it in your home. Share your pictures with us on our Instagram page.